Weekend in Barcelona
Barcelona is one of Europe's top city break destinations, and makes for a pretty great weekend getaway. Between its famously thriving nightlife scene and its wealth of central cultural attractions, a couple of days is more than enough to see plenty of what the city has to offer.
No matter your preferences, no matter the weather, a weekend in Barcelona is sure to be a fantastic city break. Offering everything from intimate evening dining and electric seafront parties to a vast wealth of cultural sites and classic retail therapy spots, Barcelona has something for just about everyone.
Visiting at the Weekend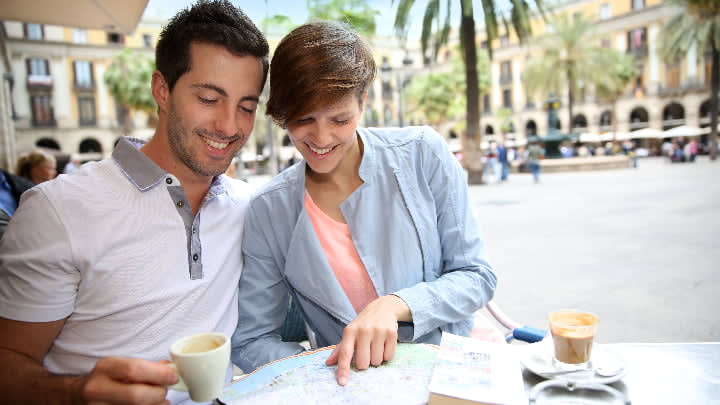 Depending on when in the year you choose to visit, the conditions surrounding your trip will vary quite significantly. Visiting during the summer will mean peak weather conditions but also the largest crowds throughout the city. The spring and fall shoulder seasons are considered ideal times to visit, with often milder weather and more bearable crowds. And of course, winter is therefore the quietest but also coldest period.
No matter the season, however, a general rule of thumb is to expect weekends to be busier than their weekday counterparts. On one side, Barcelona is a particularly popular weekend city break destination, as evidenced by the fact you're reading this article right now. On the other, many locals tend to visit the city over the weekends while off work or school.
The increase in throughput at the weekend naturally means that attractions, museums and restaurants tend to be significantly busier than throughout the week. What's more, you should expect hotel rates to increase somewhat over the weekend, often becoming fairly expensive in busier months.
For many, though, this is exactly the appeal of visiting over the weekend. As a city renowned for its bustling atmosphere, this is when Barcelona thrives most. Bars and restaurants see more local clientele, offering a more authentic ambience, and the nightlife scene in particular truly comes to life with tourists, students and locals alike letting loose at the end of the week.
Things To Do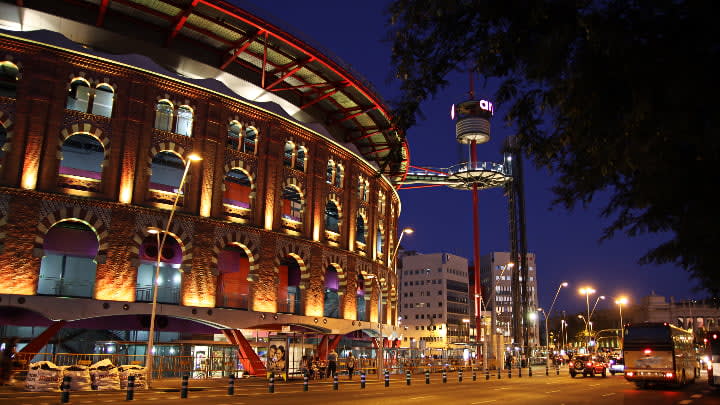 A weekend in Barcelona is more than enough to see many of the city's top sights. While seeing absolutely everything would be a stretch and hardly worth the strain, you can put together as extensive or relaxing an itinerary as you'd like and get a great experience either way.
Top Attractions
Most trips to the Catalan capital would be incomplete without ticking off some of the city's most famous attractions. The Sagrada Familia and Park Güell are Barcelona's most visited attractions, by merit of their fantastically photogenic architecture. If you have the spare time, Montjuïc is also well worth a visit, as the park is home to a huge selection of iconic landmarks and cultural sites.
Architectural Marvels
If you're keen on exploring the city's famous diversity of architecture, many of the city's most celebrated Gothic and Modernist structures can be discovered one after another on foot, or can be crossed off even quicker using the transport links between each key location. You can also join onto a guided tour of the Gothic Quarter and the best works of Antoni Gaudí.
Cultural Hotspots
For your fill of history and culture, Barcelona is also home to a huge selection of fantastic museums and art galleries. History buffs should be sure to check out the Museu d'Història de Catalunya and the Museo de Historia de Barcelona, while art enthusiasts are bound to enjoy the likes of the Museu Nacional d'Art de Catalunya, the Museu Picasso and the Fundació Joan Miró.
Retail Therapy
And of course, a European city break destination is nothing without its fair share of shopping opportunities. Spread across the city, you'll find a wide range of boutique stores, local retailers and shopping centers. One of the most notable outlets is Las Arenas, built into a former bullfighting ring and offering panoramic views of the city, alongside El Triangle Centre Comercial and the Mercat de la Boqueria.
Weekend Nightlife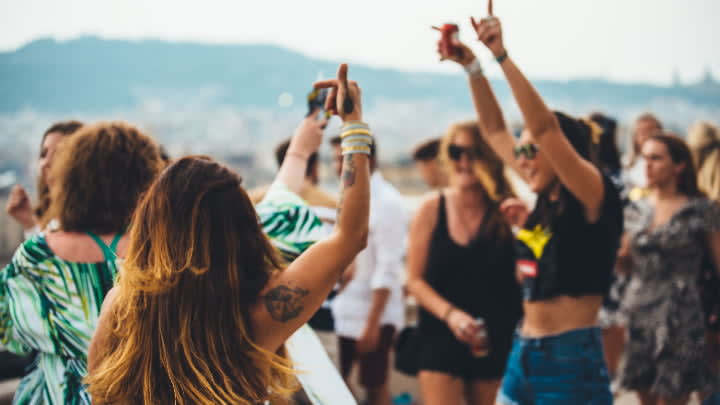 Some of Barcelona's greatest appeal comes from its internationally renowned nightlife scene. Replete with a healthy selection of delightful restaurants, hip bars and classy seaside clubs, the city brims with life in the evenings. And this is never more true than at the weekend.
Historical Plazas
For some great local cuisine and an intimate evening drink, the Gothic Quarter has a wealth of charming traditional squares filled with local bars and restaurants. Most popular among these are Plaça Reial, Plaça del Rei and Plaça de Santa Maria. Grab yourself a hearty meal and a glass of local cava to finish your day in style, or to set the mood for the evening to come.
Beachfront Spirits
If you're looking to keep up spirits into the night, then your best bet is to take yourself down to the seafront. There, you'll find the likes of La Barceloneta lined with stylish tapas bars and clubs. If the weather seems up to par, then why not also join many of Barcelona's youth and the many tourist groups partying on the beach?
Cocktails With a View
Alternatively, if you're looking for more of a high-class evening with less of the rowdy partying, Barcelona is also host to a great number of chic rooftop bars. Some of the most popular among these include the Grand Central Hotel SkyBar, 83,3 Terrace Bar and El Cel de Gaudí. In summer, you can even book for special rooftop events atop the likes of La Pedrera and Casa Batlló.