Valentine's Day in Barcelona
Europe's top cities are known around the world for their vast wealth of culture, history and beauty, making them dream destinations for all things romantic. While the likes of Paris and Venice may be the first to come to mind, Barcelona is a city brimming with just as much intimate character as its bigger European cousins.
Such a destination is fantastic for a romantic city getaway at any time of the year, but if you're looking for an excuse to make things even more intimate, then there are few times more fitting for couples to visit than mid-February. Offering everything from trendy bars and restaurants to unparalleled activities to do with your partner, Valentine's Day in Barcelona is bound to be an experience you'll cherish for life.
Does Barcelona Celebrate Valentine's Day?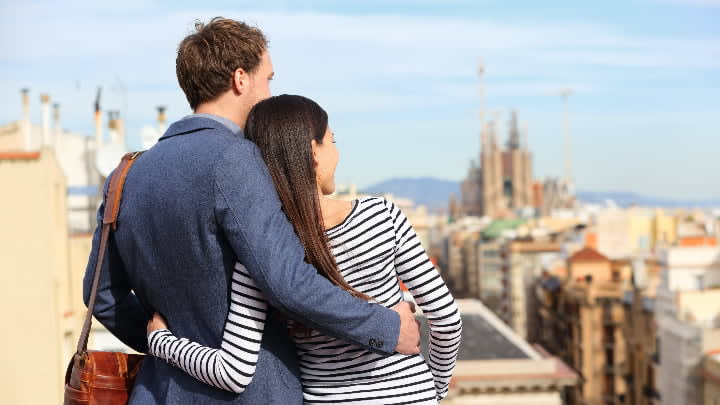 Like many primarily American celebrations, it might not surprise you to discover that Valentine's Day isn't something that a lot of locals in Barcelona particularly subscribe to, but it's certainly gaining traction as more and more visitors set their sights on the city for a romantic escape.
In essence, this means that, while much of the city may not openly embrace the celebration, it still serves as a fantastic destination to spend your Valentine's Day with your significant other. And as more and more visitors flock to the city to celebrate their love for one another, plenty of businesses and restaurants have begun embracing the event by offering limited-time gifts and bookings.
Couple's Activities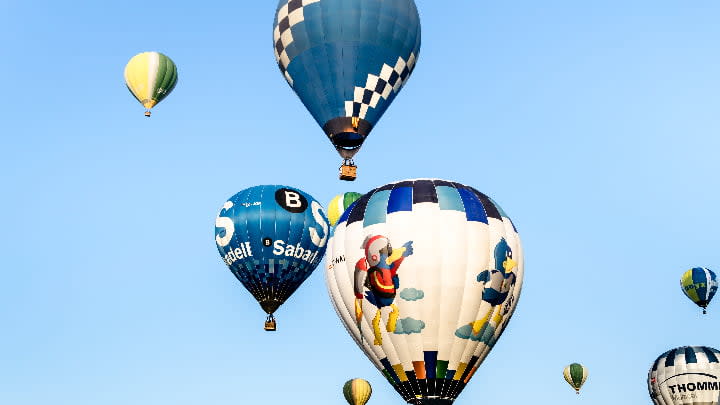 Looking to share a special moment with your significant other? Barcelona is home to a whole host of intimate and exciting experiences to make your Valentine's Day unique. Below are just some suggestions that we think plenty of couples would enjoy.
Wine Straight from the Vine
Visitors with a taste for specialty wines will likely be no stranger to Catalonia's standing in the oenological (wine-making) world, with over 70,000 hectares of land throughout the region dedicated to wineries and vineyards. Many of these wineries around Barcelona offer tasting tours and workshops, such as Oller del Mas at the foot of beautiful Montserrat.
A Stroll Through History
Those with a keen eye for history and culture may enjoy a tour of the Gothic Quarter, complete with insights into its turbulent past dating back over 2,000 years to the original Roman settlement. Once finished, you'll already be close to all of the Gothic Quarter's charming squares, where you can sit for a romantic meal and a glass of Catalonia's famous Cava.
Sky-High Scenery
For a truly remarkable experience, escape the hustle and bustle and fly high above the city on your own private hot air balloon ride. Offering unparalleled views of Barcelona and its stunning rural surroundings, rides typically last the best part of an hour and can even include a romantic meal and bottle of champagne while you take it all in.
Wining and Dining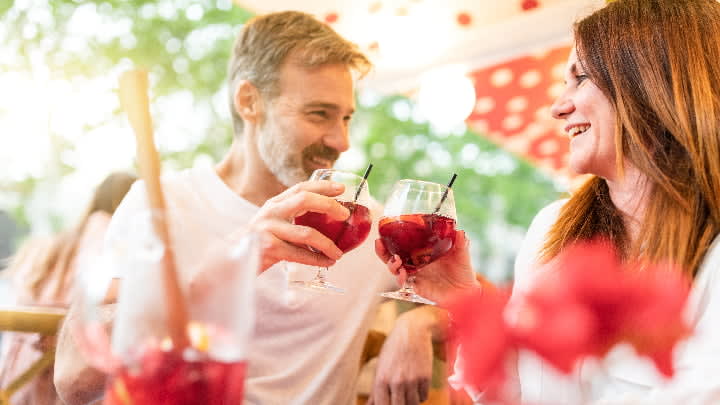 Second only to its diverse architecture, Barcelona is famous for its cuisine and nightlife. It's really no secret that the Catalan capital is home to a massive range of delightful restaurants and stylish bars, offering every imaginable type of food and beverage visitors could want. And that's particularly ideal when it comes to looking for a great Valentine's Day date night.
Beachfront Bars
As a destination known in particular for its stunning seaside location, it will come as little surprise that the beachfront is replete with trendy bars and restaurants overlooking the Mediterranean. While you can expect prices to be higher here than businesses based further inland, there are few views in Barcelona more splendid than the Catalan coastline.
Catalan Cuisine
You'll find more of an authentic dining experience throughout the many historical squares and plazas dotted throughout the city, the most popular of which being Plaça Reial. These social hubs are home to a number of independent restaurants, bars and cafés where you can enjoy some of Catalonia's most celebrated dishes.
Rooftop Romance
If hip and chic are what you're looking for, then Barcelona has you covered there, too. Many hotels and restaurants throughout the city have rooftop terraces and cocktail bars where you can enjoy panoramic views over the skyline with your favorite beverage in hand. So long as the weather is pleasant enough, these terraces offer a truly stylish dining experience for you and your Valentine.
Where to Avoid
While La Rambla may seem like an appealing spot for an evening meal, being perhaps the most famous street in all of Barcelona, we'd advise that you give it a miss. This is perhaps the city's biggest tourist trap in this regard, as food and drinks are typically very overpriced without necessarily offering the same quality as some of the more authentic bars and restaurants throughout the city.
Día de Sant Jordi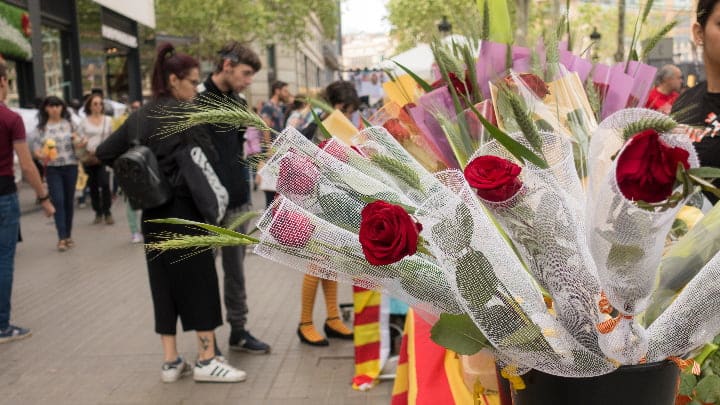 As we mentioned earlier, Catalonia's answer to Valentine's Day in the rest of the world is Día de Sant Jordi. If you don't happen to be in Barcelona on Valentine's Day, or if you'd prefer to experience a more genuine cultural celebration in the same vein, then this is the day to look out for. On April 23, many Catalans flock to Barcelona for this festival of love and culture, alternatively known as the Day of the Book and Rose.
This day serves as an opportunity for locals and visitors alike to express their love for one another, often with the exchange of gifts. The most commonly exchanged gifts are roses or other such flowers and books, often bought from the many stalls set up throughout the city's streets for the day. Couples, families and friends alike all participate equally, so this isn't a day explicitly dedicated to romance.
As the original inspiration behind World Book Day, which coincides with the celebration, Barcelona takes this opportunity to celebrate and embrace local culture. On this day, the city makes a particular effort to promote the Catalan language through many of the books on sale, bringing many local authors and publishers into the international limelight. A number of activities and workshops held throughout the day serve to give visitors more insight into Catalan culture as a whole.