How Americans are Budgeting for Summer Travel
It's that time of year again. School's out, the weather is brighter and the majority of us have one thing on our minds: vacationing.
Whether it's exploring a nearby city or jetting off across the world, our recent survey found that most Americans are prioritising some sort of getaway. But just how are people making their vacation goals a reality? Read on to find out how Americans are budgeting for a summer vacation in 2023.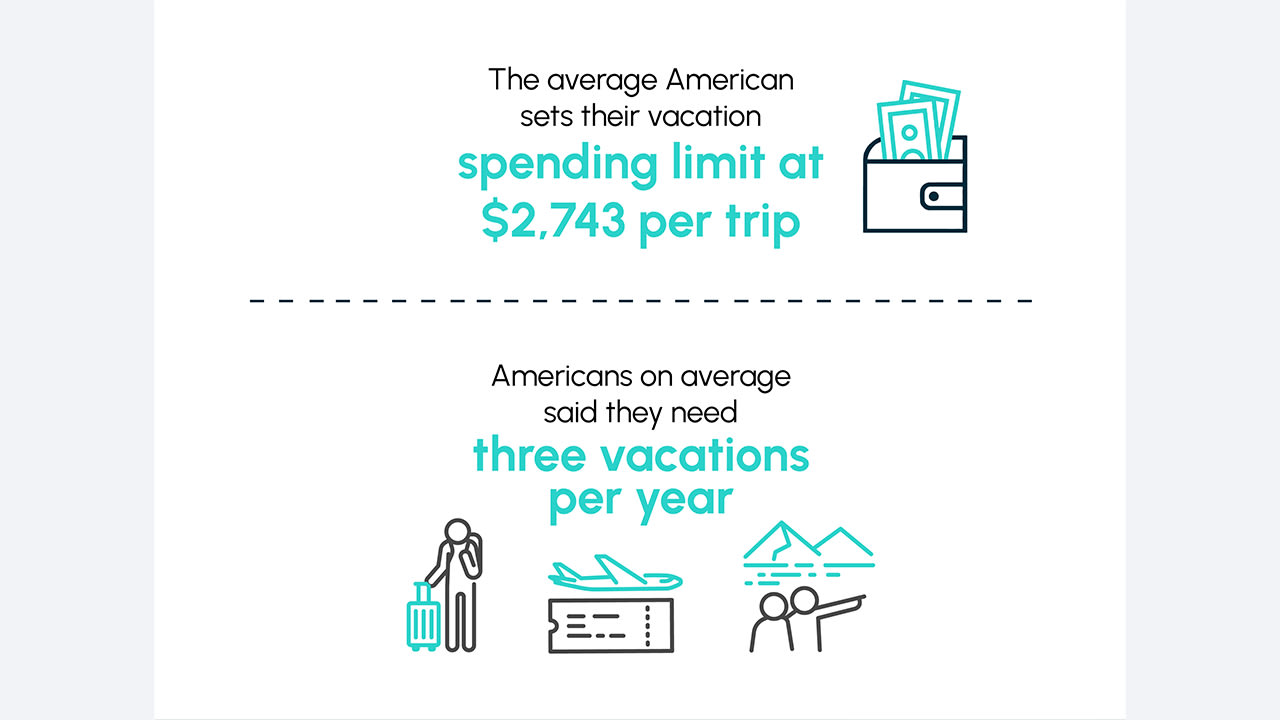 The average American sets their vacation budget limit at $2,743, according to a new survey.
Based on a survey of 2,000 Americans who travel, 16% said they wouldn't consider spending more than $1,000 on a vacation.
But whatever the budget, American travelers are determined to go on some sort of vacation this year. In fact almost half (48%) would rather take on additional work this year, than not be able to afford one.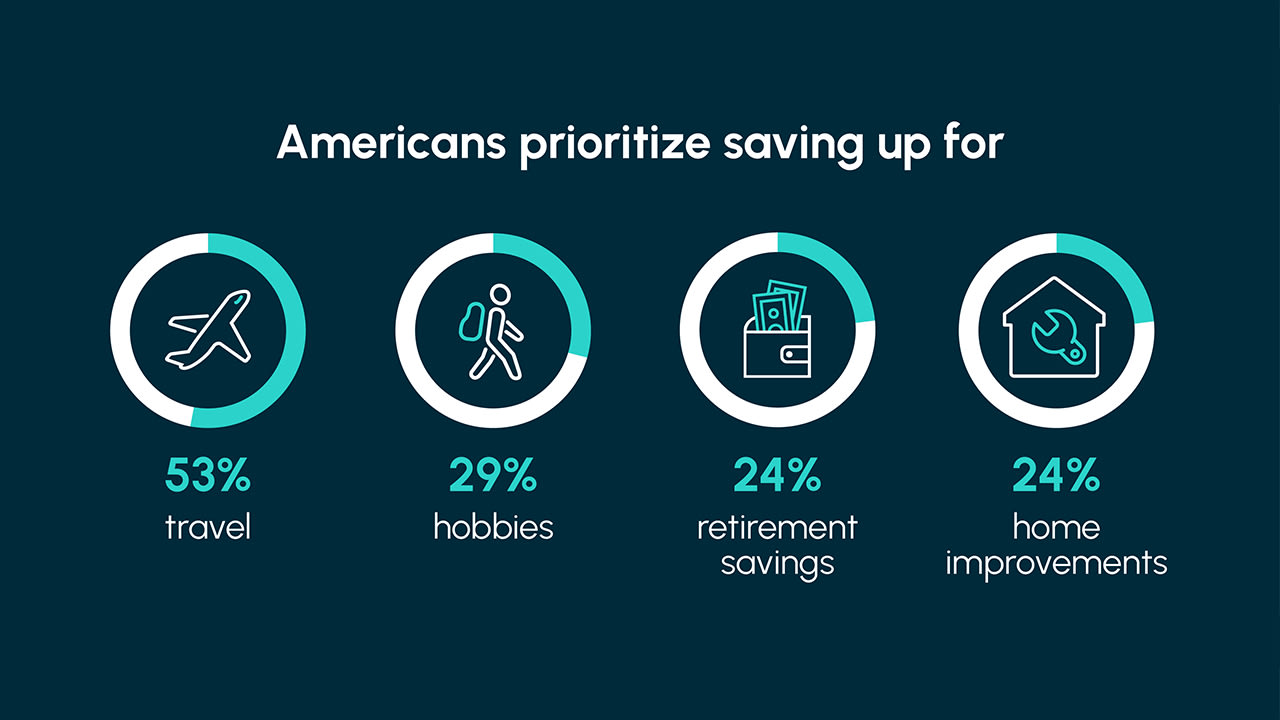 The survey, conducted by OnePoll on behalf of Go City, found the majority of Americans (53%) prioritize saving up for travel over things like hobbies (29%), retirement savings (24%) and home improvements (24%).
While people do want to travel, expenses can be daunting. Travelers grapple with how they can balance travel expenses with other financial priorities (37%). They also worry about finding affordable accommodations (35%), and the affordability of attractions and activities (32%).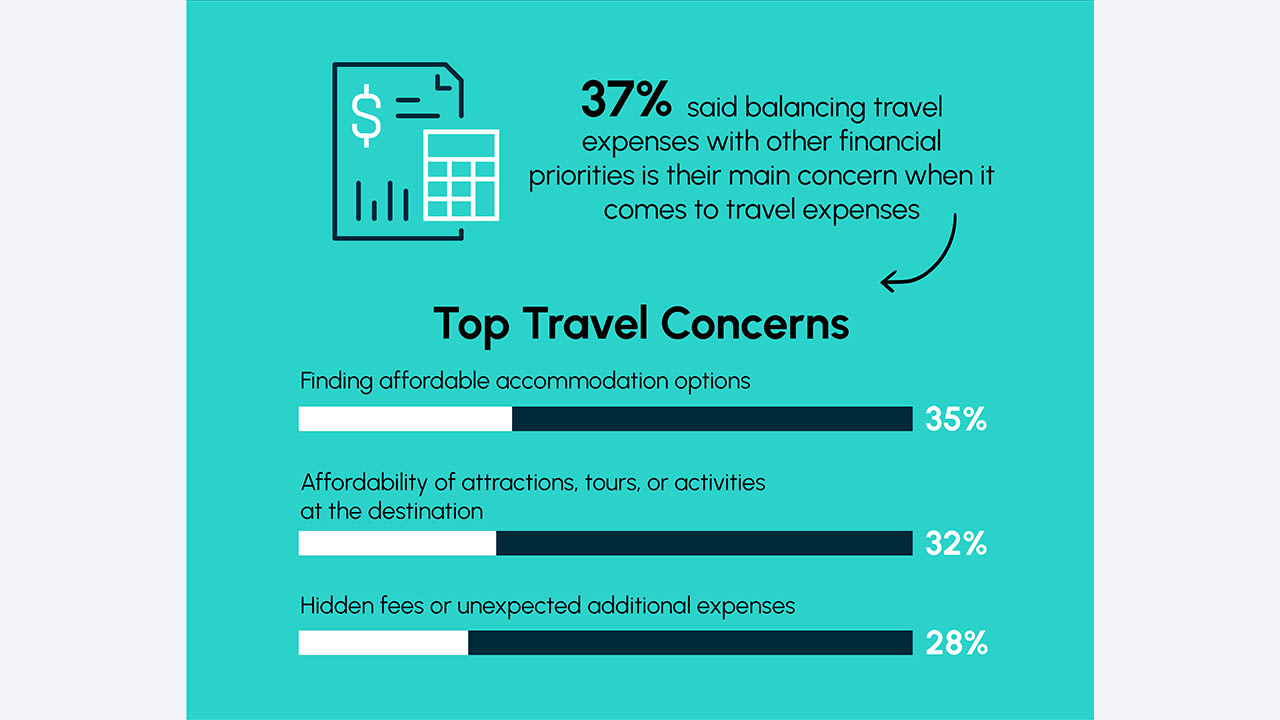 As people save up for a vacation, they invest nearly four hours in research for wallet-friendly options.
Americans on average seek three getaways per year. Many (58%) are willing to downsize in the number of days and believe even a simple one-night stay is enough of a break.
Moreover, three in 10 Americans plan their vacations in advance, allowing them to take advantage of early bird discounts and enticing package deals.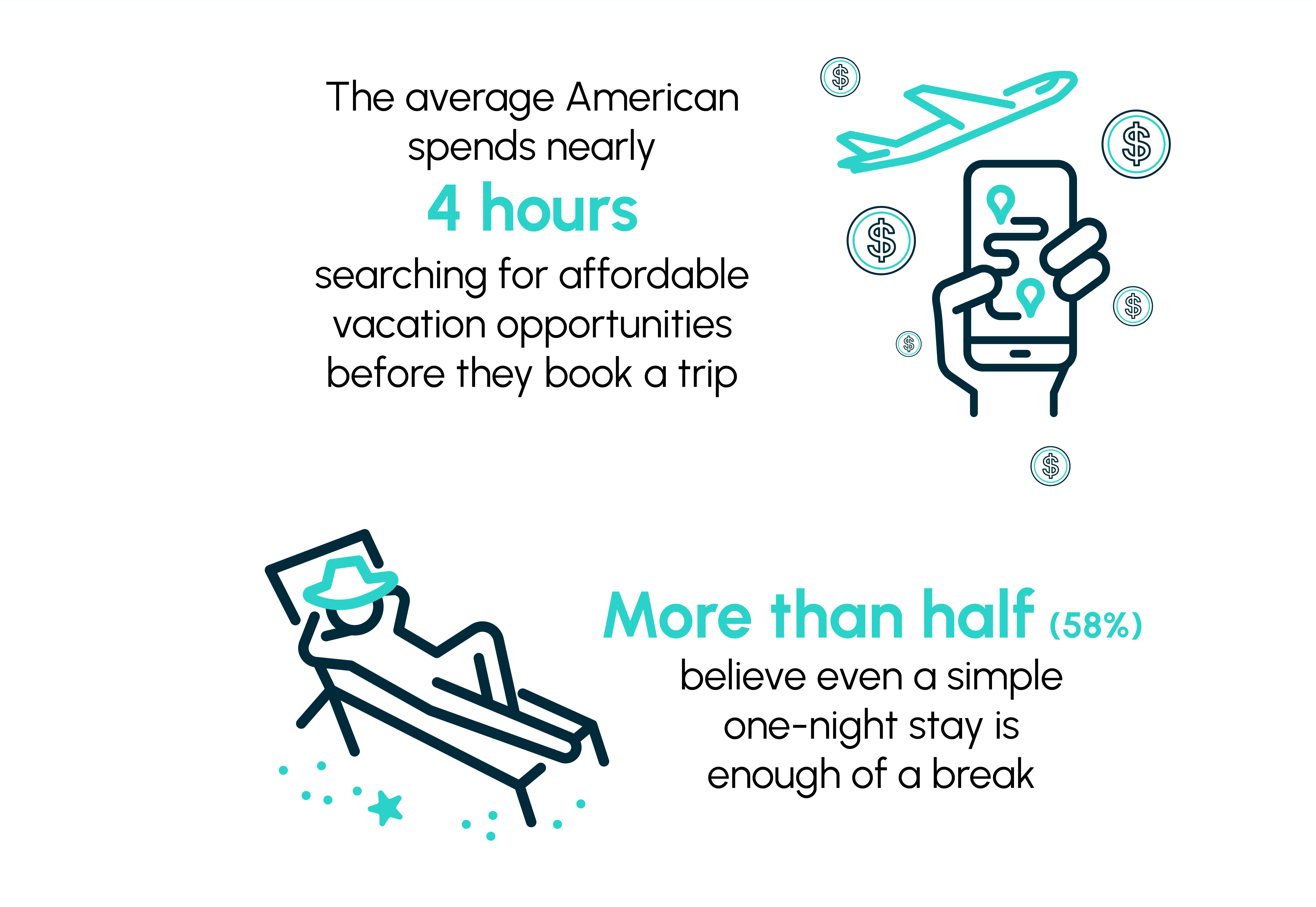 When searching for the best travel deals, people use some hacks and strategies. For example, 48% compare prices on websites and 36% of people look for package deals like multi-attraction passes, which offer a discount when visiting various attractions in the same area.
The survey also found that Americans are currently preferring domestic travel, with 55% of the respondents only traveling within the U.S.
"There are so many different ways to travel, but the most important thing for people is to maximize their time away, no matter what that looks like for them, " Jon Owen, CEO of Go City, said. "Whether it's recharging in nature, leisurely exploring, or seizing the day in a major city."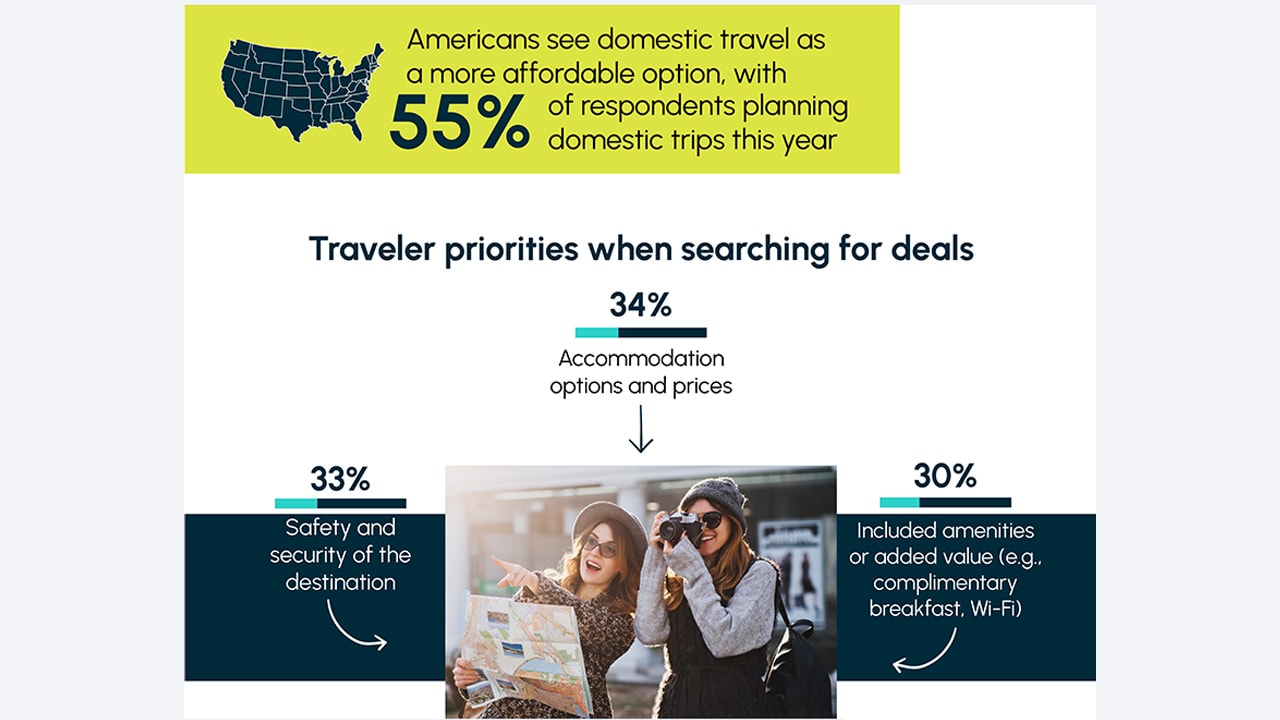 Vacations seem to hold a special place in people's hearts, as they believe it contributes to their overall well-being. Five in 10 say that vacations provide quality time with loved ones and help strengthen relationships. And, respondents believe it's a chance to build lifelong memories and meaningful experiences - 48% of people agree that vacations are the perfect opportunity for it.
"We know that price is a top concern for today's travelers," Owen said. "They are prioritizing taking trips, but also searching for the best deals. There are so many options to see and save, whether its researching options early to ensure you have the experience you want, or getting a pass from Go City that helps you see things like La Sagrada Familia in Barcelona, or the Empire State Building in New York City, or the Shoreline Architecture River Cruise in Chicago, all for less than the cost at the gate. No matter how you like to travel, the important thing is getting out there and experiencing something new."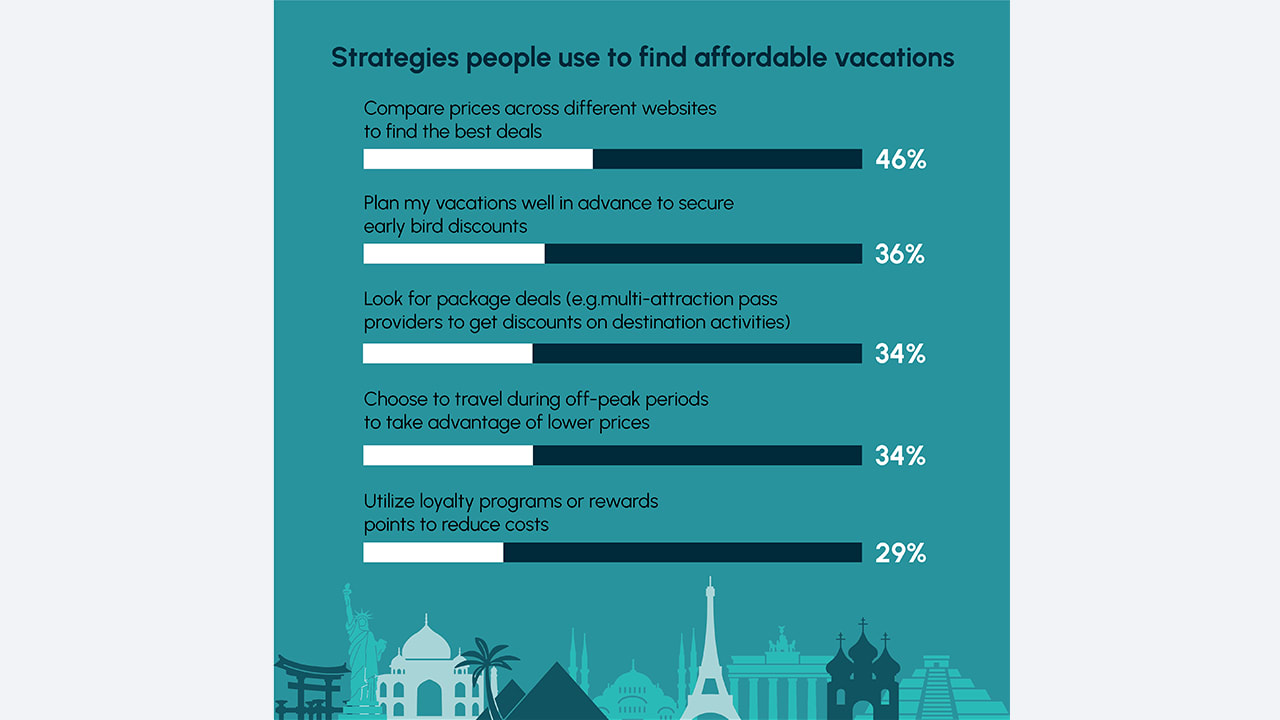 Top concerns when it comes to travel expenses
Balancing travel expenses with other financial priorities - 37%
Finding affordable accommodation options - 35%
Affordability of attractions, tours, or activities at the destination - 32%
Hidden fees or unexpected additional expenses - 28%
Budgeting and managing expenses during the trip - 27%
Cost of meals and dining during the trip - 26%
Fluctuating or unpredictable prices for flights - 19%
Top aspects of travel when searching for deals
Accommodation options and prices - 34%
Safety and security of the destination - 33%
Included amenities or added value (e.g., complimentary breakfast, Wi-Fi) - 30%
Discounts or promotions for specific travel periods or seasons - 27%
Package deals or bundled offers - 24%
Reviews and ratings of accommodations and services - 24%
Flexible booking and cancellation policies - 23%
Affordability of dining and food options at the destination - 22%
Top ways vacations contribute to a person's well-being
Quality time with loved ones and strengthening relationships - 54%
Stress reduction and relaxation - 53%
Building lifelong memories and meaningful experiences - 48%
Escape from daily routines and monotony - 46%
Increased happiness and life satisfaction - 45%
Fair Use
When using this data and research, please attribute by linking to this study and citing https://gocity.com/en-us.