Reasons to visit Cancun in February
February is a great month to visit Cancun. Slap bang in the middle of the Yucatan Peninsula's dry season, the wardrobes of many visitors don't extend much beyond swimwear – though there are some excellent shopping opportunities should the need arise.
Temperatures are warm but not too hot by both land and sea, whilst the clear blue skies of Cancun in February are sure to bring a smile to the face of anyone coming from cloud-covered nations further north and east.
But there are plenty of other reasons to consider visiting Cancun in February, as you'll discover below.
Perfect conditions for a beach break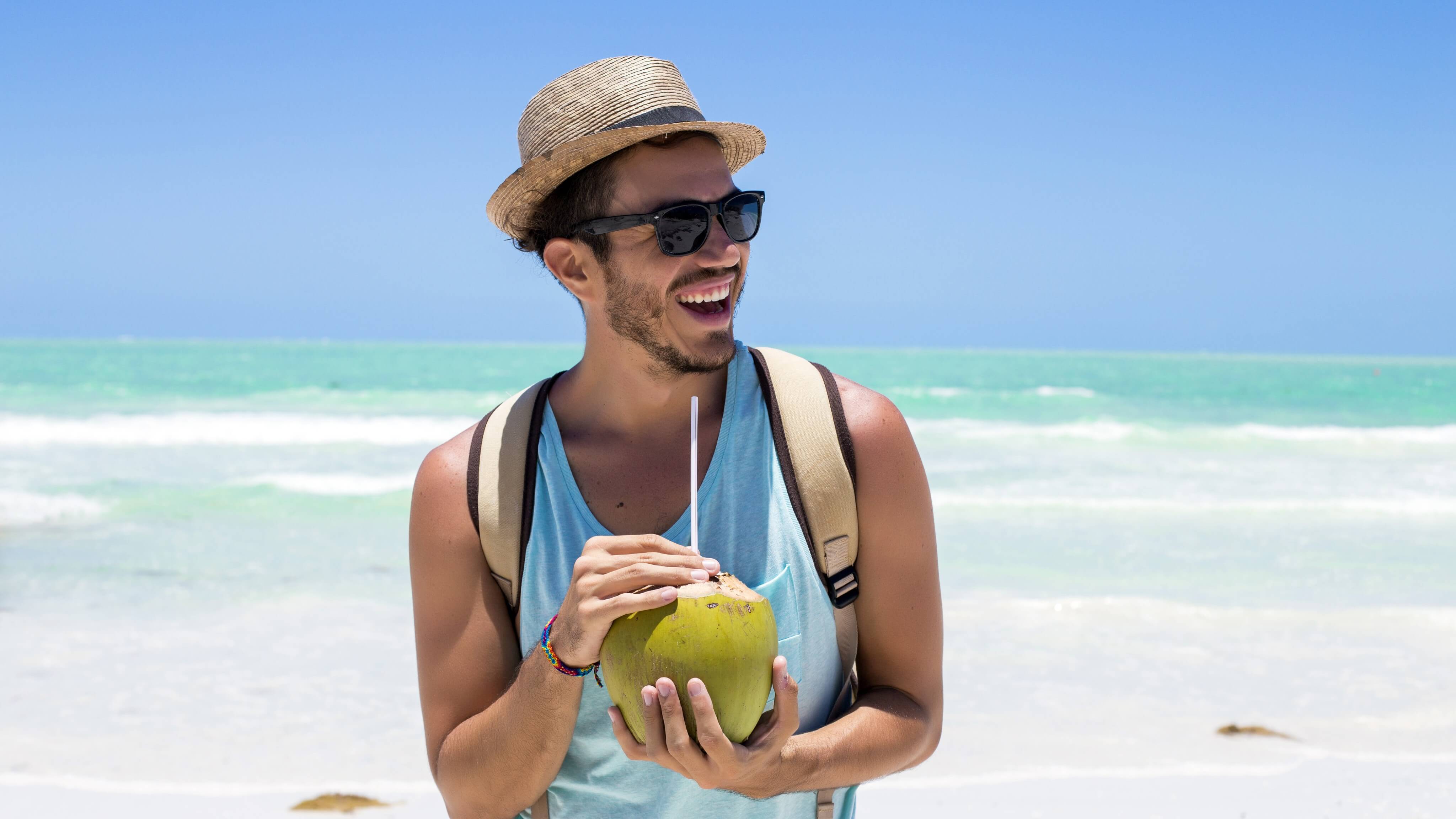 A beach destination par excellence, February sees the sands of Cancun's 20 kilometer coastline at their very best. Its almost endless ribbons of beautiful white sand receive an average of nine hours of sunshine per day, which sees average temperatures range between 24 – 29°C and daily lows still into the twenties.
The cool temperatures of evening make the hours around sunset a good time for a stroll or bike ride along the coast, whilst the Caribbean Sea is warm enough for both swimming and snorkeling without having to resort to a wetsuit.
There is a limited chance of seeing some rain when visiting Cancun in February, but totaling just 44 mm split between five non-consecutive days, showers are easy to avoid even if they do develop during your stay.
Ideal for sea-based adventures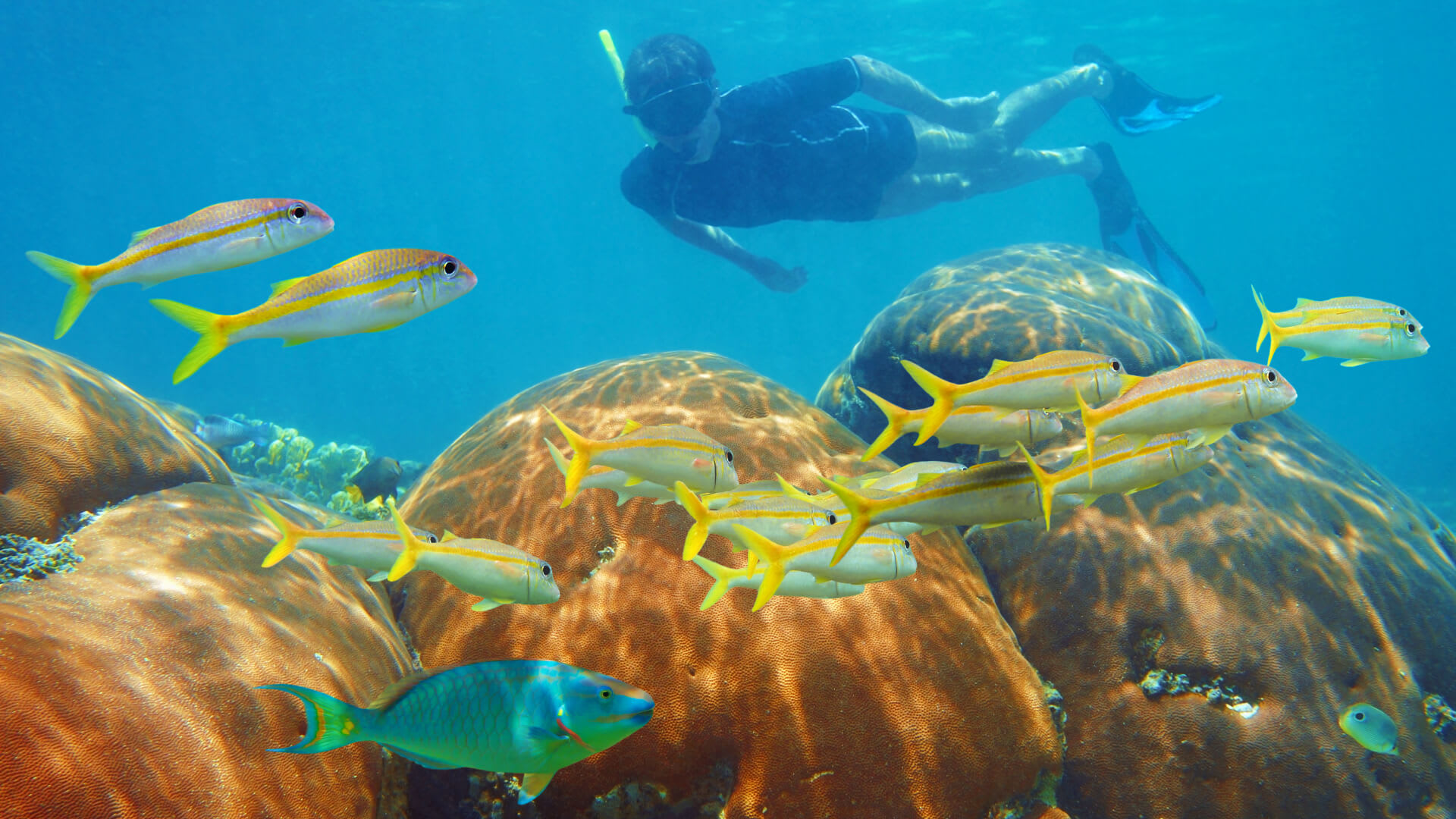 Mexico's Caribbean shores around Cancun have a commanding presence above and below the surface. And it's not just their dramatic contrast against the white sands or the phenomenal temperatures of around 24°C that draws people into the water at this time of year.
February is also known to be a month with fantastic underwater visibility. It's not surprising then that snorkeling and scuba diving are so popular in Cancun in February. Although sea turtles don't generally appear in large numbers for another few months, as part of the world's second-largest reef system there's still plenty of life to become absorbed by. Soft and hard corals provide habitats for around 2000 individual species, ranging from lobster and clown fish to shark and rays.
The best snorkeling locations require a short trip out by boat, so look out for tours to El Meco, one of the best-preserved areas of reef. If you're yet to earn your water wings, you can take in the beauty of Cancun's underwater worlds without getting wet onboard the glass-bottomed boat which forms the centerpiece of the Paradise SubSee Excursion at Paraiso Nizuc instead.
Unique sinkhole adventures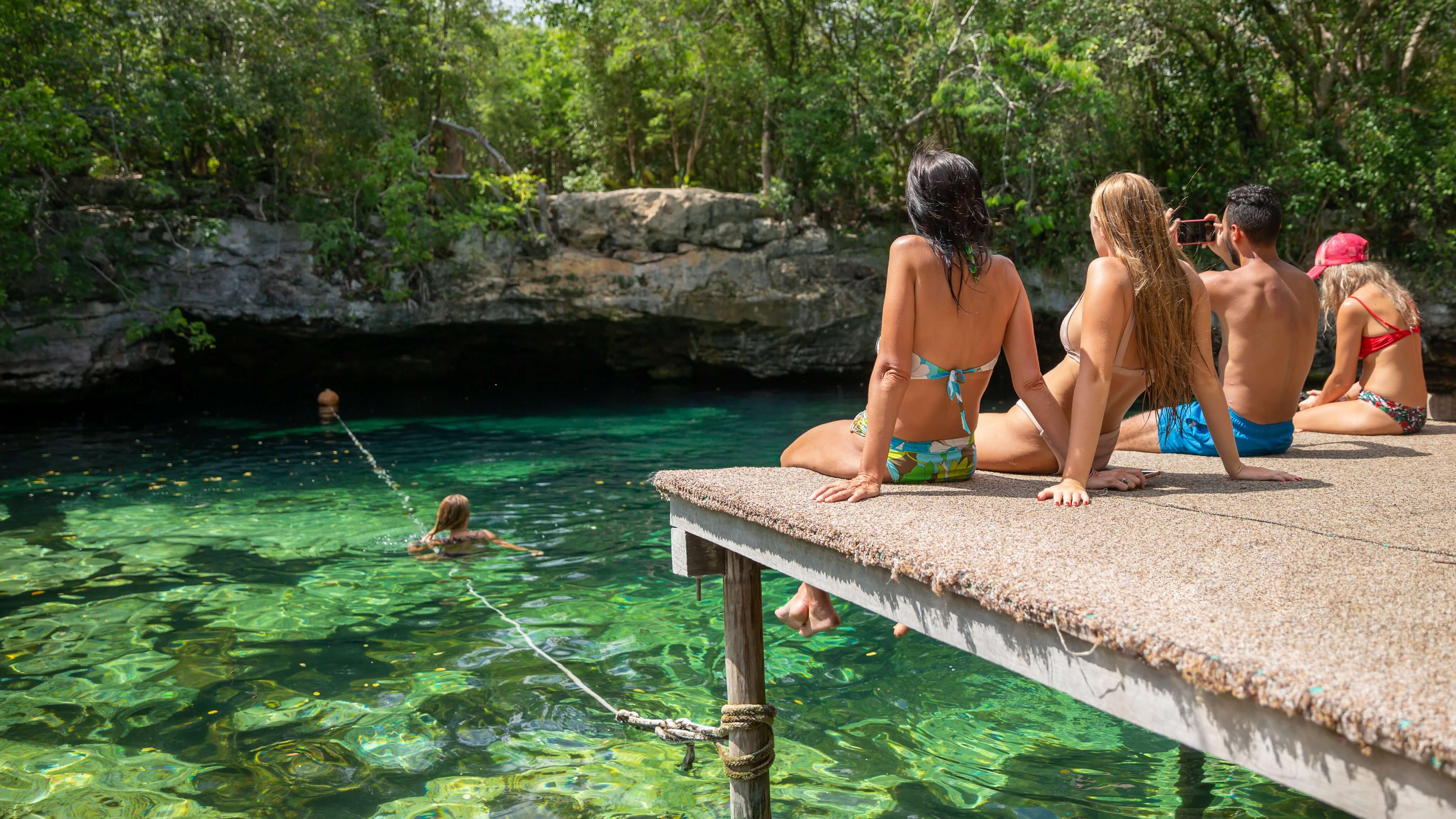 Not very far from the coast lie other spectacular watery discoveries, Cancun's cenotes. There are somewhere in the region of 30,000 of these entirely natural sinkholes, each one of which is unique and offers something different to those visiting.
You can think of them as underground caves with the roof or a side wall peeled away, which is exactly what has happened to most of them after thousands of years of freshwater flowing through them weakened the limestone rock they're made of.
Between them, they contain dramatically-shaped formations, large fish and turtle-filled ponds, tiny pools hidden in the jungle and grand cenotes complete with cabanas, restaurants and changing facilities. With something for everyone, cenotes become the favorite part of a trip to Cancun in February for many.
Cenote Azul is a great example, with two swimming areas and a cliff-edge platform used for jumping and diving. Slightly further away, Cenote Chichen Itza (also called Cenote Ik Kil) feels fully enveloped by the surrounding jungle. Cenote Tankah Ha is ideal for cooling off after climbing to the summit of the Mayan's tallest pyramid – Coba.
Celebrations galore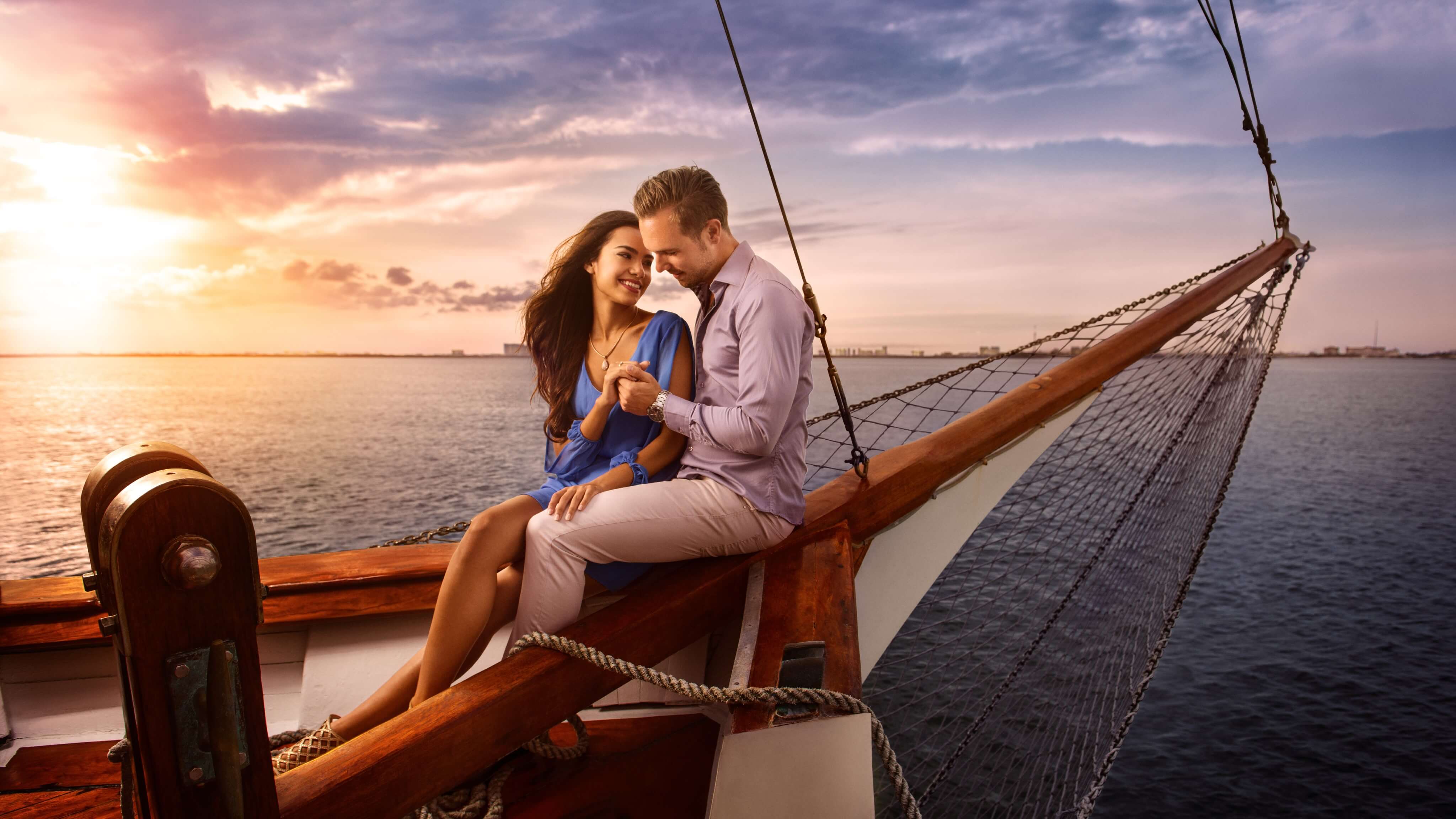 Romance may not be the first thought that comes to mind when thinking about a trip to Cancun, but with Valentine's Day on February 14 there's a good chance you'll be in the region on what's often hailed as the most romantic day of the year.
Have no fear – Cancun's got you covered! A luxurious catamaran trip to Isla Mujeres is sure to set the mood perfectly with its mix of snorkeling, feasting and island views. Alternatively, you might like to enjoy a two and a half hour dinner cruise with a multi-course meal set to sunset or moonlight.
You'll need your feet firmly on dry land to experience Carnaval. Marking the start of the Catholic fasting period of Lent, it echoes the celebrations that take place in Rio de Janeiro, with streets filled with colorful floats, richly-decorated performers shimmying along main avenues and the election of a carnival queen. Festivities can go on for a week, culminating on Shrove Tuesday (Mardi Gras).
If you're in Cancun at the start of February, there's also a chance to get involved with Candlemas celebrations (El Dia de Candelaria). Also known as Tamale Day, expect to see no shortage of these delicious menu items in restaurants and on the street food stalls, alongside the sight and sound of parties going on long into the night.
Awaiting jungle adventures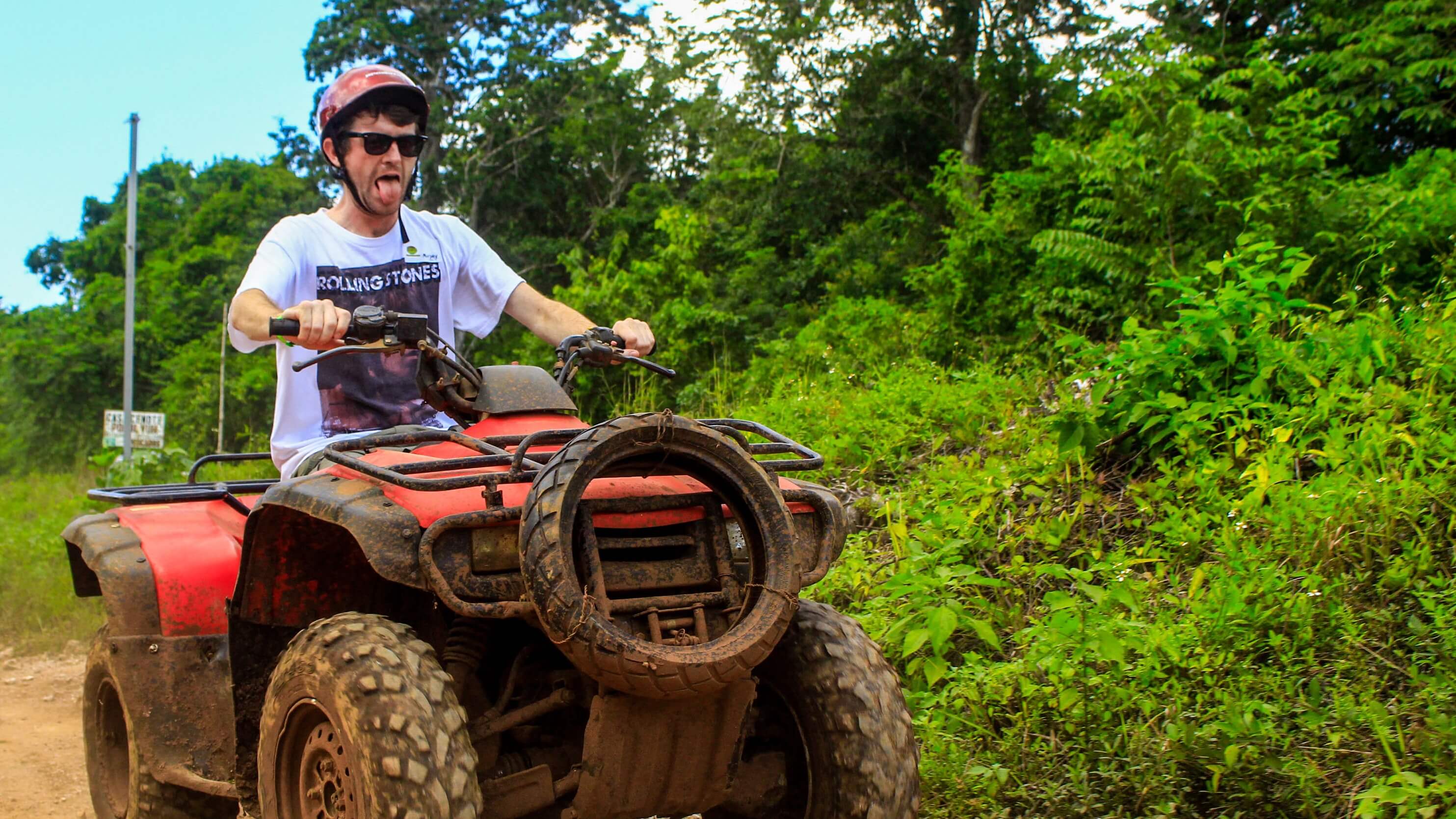 February is also a fantastic time of year to visit Cancun for anyone keen to explore the jungles of the Yucatan Peninsula. The limited rainfall ensures trails aren't washed away, and lower humidity levels help to make jungle expeditions easier too.
Although trekking on foot is an option, you might prefer to cut through the tree cover on the back of an ATV, something that's easy to do at Extreme Adventure Park. Motor engines play an important role in yet another way of encountering the jungle just a short distance from Cancun's hotel zone, with the chance to control a speedboat across the wildlife-rich Nichupté Lagoon.
Getting the most out of your Cancun February vacation
With so much to see and do in Cancun in February thoughts might invariably head to how to afford it all. Explore with Go City and you get the benefit of significant savings on admission to many of Cancun's top attractions. Other advantages include the fact our pre-paid passes mean you don't have to carry large amounts of cash on you. So don't delay, buy one today!