Cancun in January
If you're planning a visit to Cancun in January you've hit the jackpot. Sure, Mexico's top beach resort is probably at its most crowded, but with so much to see and do you'll hardly even notice.
Coming early on in the Yucatan region's dry season, which starts in December, Cancun's weather in January sees temperatures of 21 – 28°C matched by clear sunny skies. Warm evenings mean you can stay out in short sleeves long into the night, whilst sea temperatures aren't all that different to what you can expect on the long ribbons of white sand. Humidity is also at its lowest levels of the year, especially towards the end of January.
This makes the month an excellent time to explore the jungle, hit the waters of the Caribbean Sea in any number of ways or soak up the sun on beaches famed the world over. Is January a good time to visit Cancun? There's no denying it is!
Jungle adventures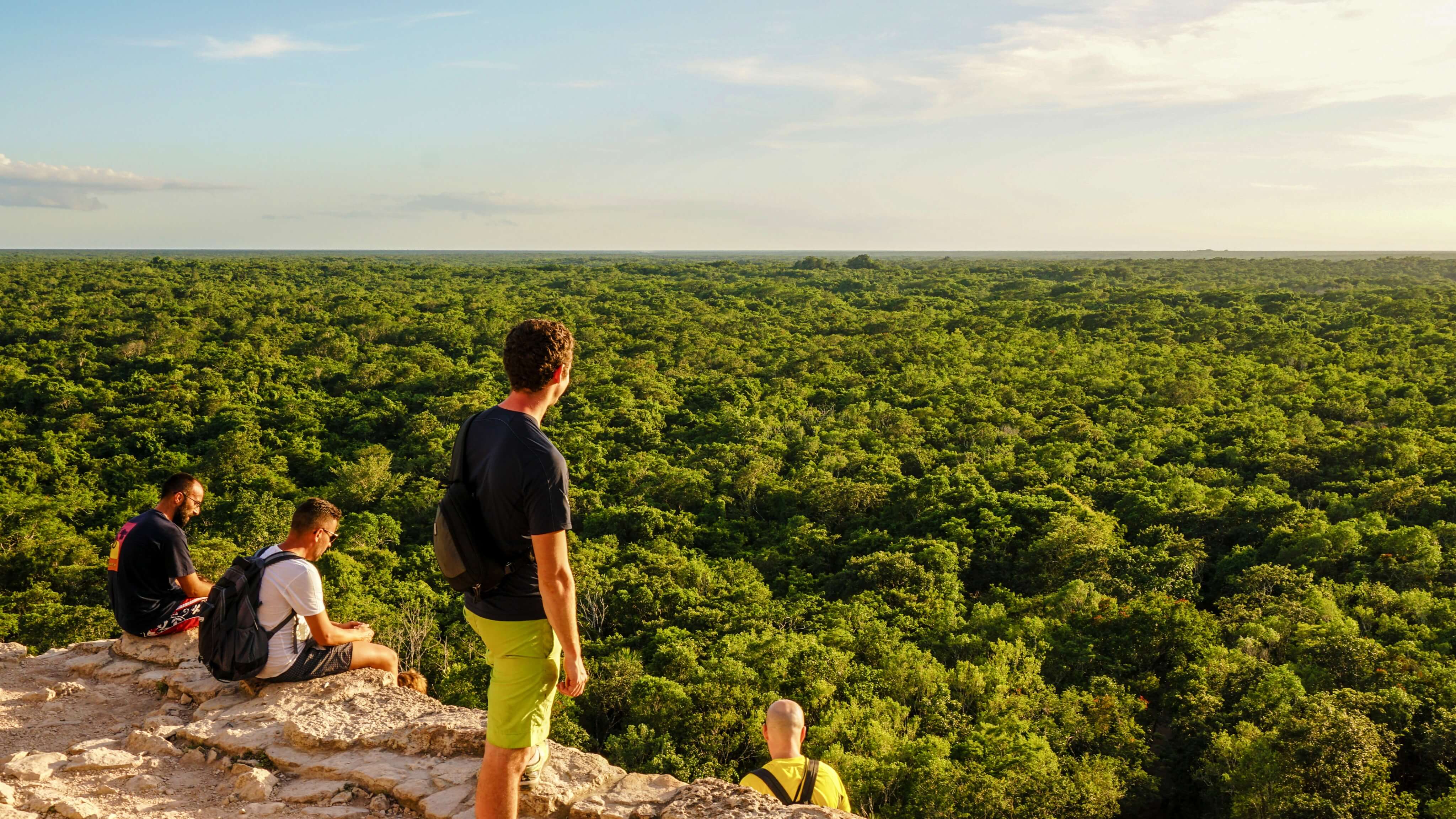 Take a snapshot of the Yucatan Peninsula from the vantage point of a quetzal bird or hornbill and you'll soon realize just how much of it is thick subtropical jungle. So whilst it's right to focus much of your attention on Cancun's shoreline, be sure not to miss the delights of this other natural habitat within very easy reach.
From Cancun's hotel zone beaches the jungle is just one exhilarating speedboat tour across Nichupté Lagoon, whose opposite banks form an unbroken chain of trees providing important nesting spots for crocodiles as well as birds.
Alternatively, you can experience the jungle by tearing through the canopy securely attached to a zip line at Jungle Maya Native Park before going on to take part in a traditional Mayan purification ceremony, abseil or snorkel.
However, when it comes to zip-lining experiences, few can match that at Selvatica Park's Extreme Canopy Tour. Here you'll have the chance to tackle no fewer than ten zip-line circuits, a zip-line roller coaster and half-aquatic zip-line route. Prepare to get wet!
Take to the waves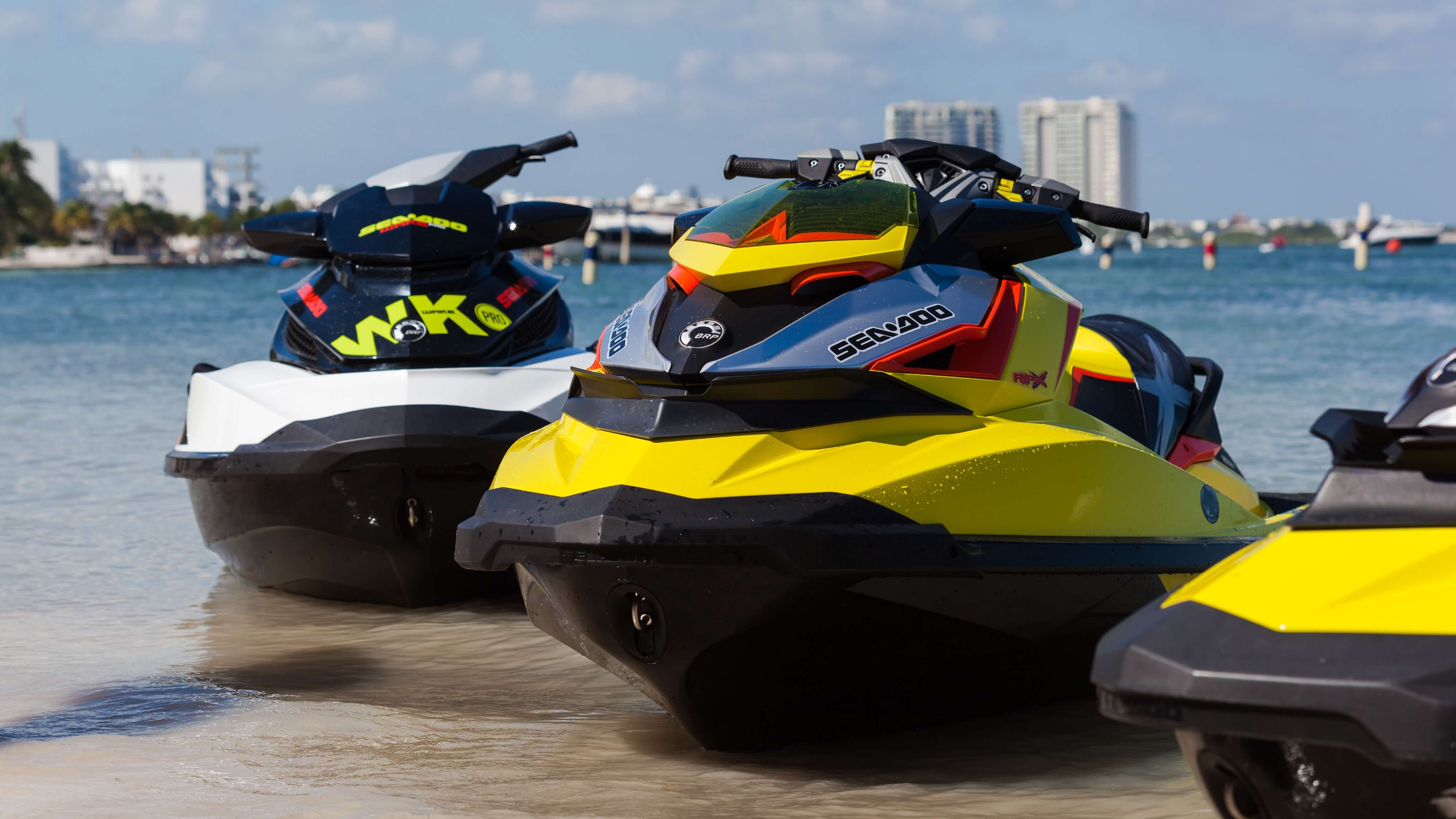 If getting wet gets you smiling, your cheeks are going to get sore pretty quickly in Cancun in January. Water sports gear isn't hard to find in the hotel zone, whether that's a jet ski, stand-up paddleboard or banana boat. It's even possible to hang above the turquoise waters by parasailing.
Meanwhile, below the waves water visibility is excellent, making January an ideal month for scuba diving and snorkeling at one of the most important reef systems in the world – the Grand Mayan Reef.
There's an almost unlimited number of options when it comes to uncovering the underwater world, from Royal Garrafon Natural Reef Park on Isla Mujeres to checking out the life that has adopted shipwrecks as their habitat of choice.
But the unique diving and snorkeling opportunities don't end there. Cancun's warm waters are also home to one of the world's few underwater museums. More correctly a gallery to display the specially-made sculptures of Mexican and international artists, MUSA consists of several galleries which have become home to around 500 different species of sea life.
Beach life
With over 20 kilometers of beachfront to choose from, Cancun is also a great destination for soaking up a little winter sun. Playa Delfines (Dolphin Beach) is Cancun's largest stretch of public sand, and is perhaps also the most beautiful even if the eponymous wild dolphins don't make an appearance.
For somewhere a little quieter to wile away the day check out Playa Chacmool, which rubs shoulders with the livelier Playa Forum. Elsewhere, Playa Tortugas is primarily used as a hangout for locals, but this takes nothing away from its stunning sands.
A short ferry or catamaran sailing away you'll also find the beaches of Isla Mujeres. Playa Norte (North Beach) is its best-known, and from here it's possible to rent a golf-style buggy to explore the island further, peruse the souvenir stalls or sit down to a sumptuous meal all within earshot of the waves.
If you're already missing the hotel zone's epic night spots, swap the catamaran sailing for a trip to Isla Mujeres by dancer cruise. A double-story water slide, open domestic bar, onboard entertainment and steady supply of foods might even rival the seascapes!
Don't forget about the Maya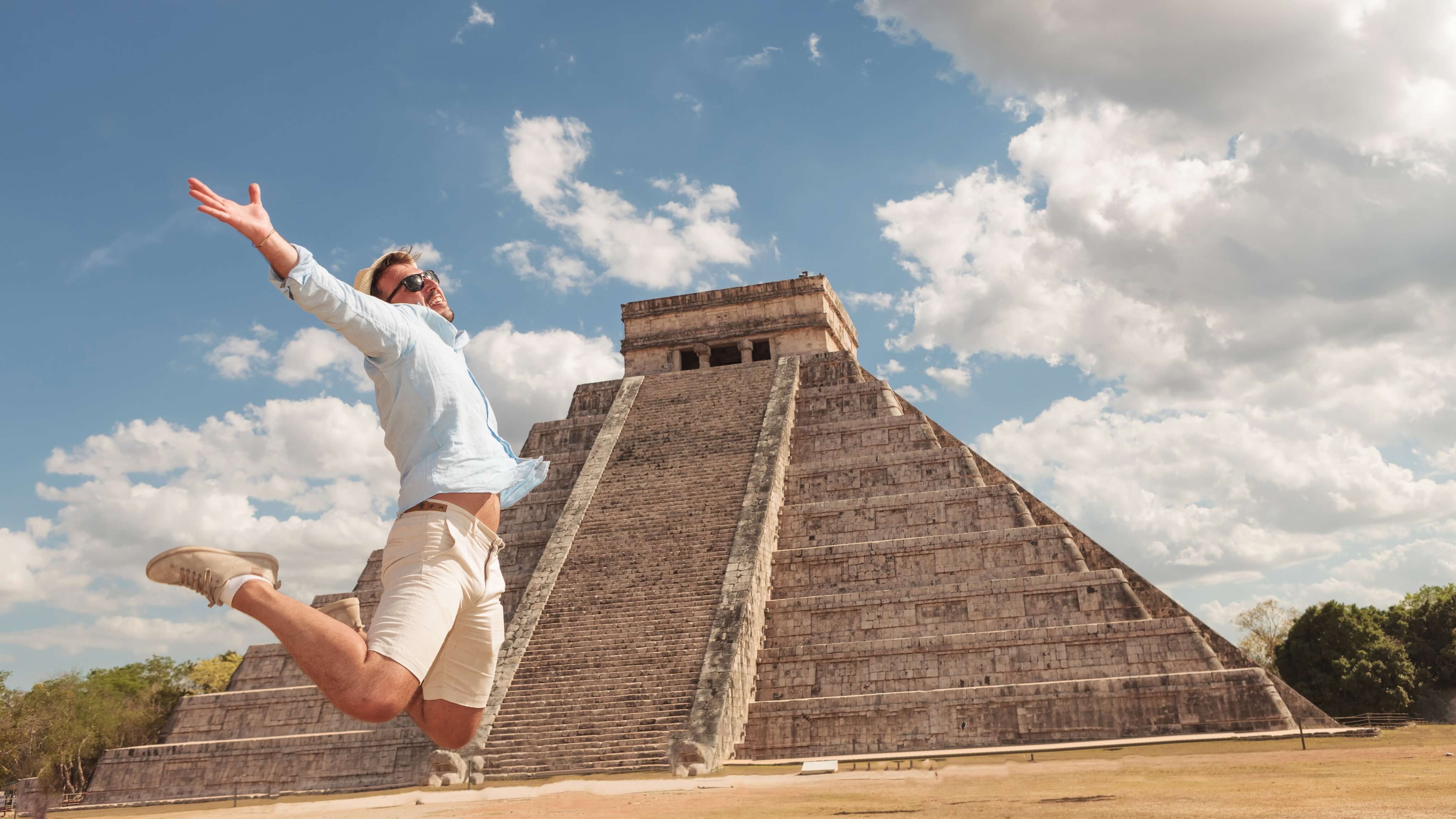 Cancun is probably unique in beach resorts because of the presence of internationally-important historic sites as well as celebrated beaches. The Yucatan Peninsula is the location of many of the Mayan civilization's most important sites.
Absolutely not to be missed is Chichen Itza, whose well-preserved step pyramid is one of the most impressive landmarks in the entire region and definitely worth exploring even if it requires giving up on the beaches for a couple of hours.
Although Coba may be harder to visualize as a functioning city, since it has been partially reabsorbed into the jungle, it boasts the Maya's tallest ever construction – a pyramid which it is still possible to climb.
Nor should Tulum be ignored. Made even more special by its coastal rather than jungle location, this Mayan city's outer walls still stand. Within them visitors are able to explore everything from laborers' homes to those of the nobility.
Avoid missing out on the festivities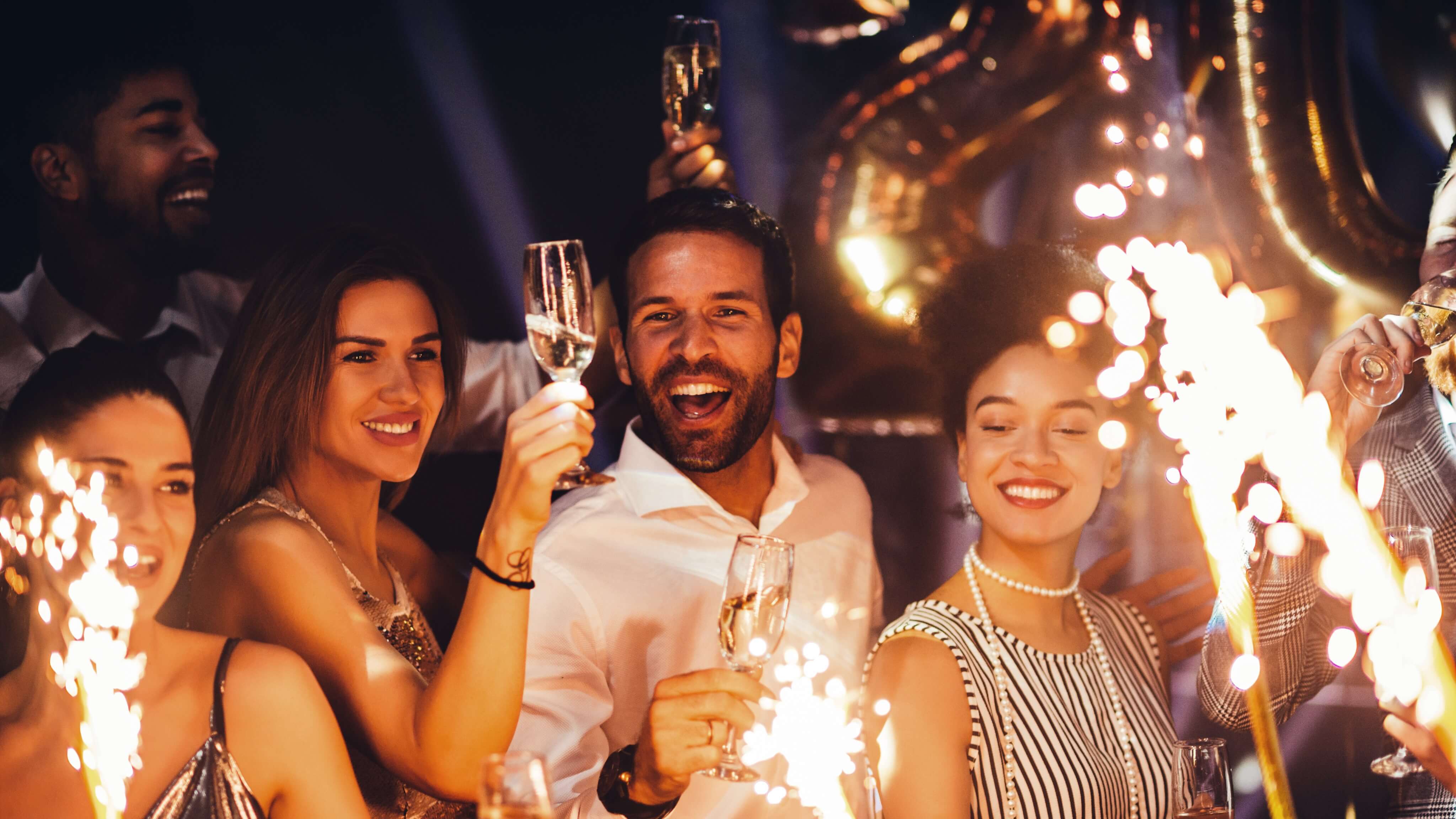 Cancun in January is relatively quiet when it comes to special events, however no one is able to miss the New Year's Eve celebrations in Cancun on December 31. Not only do fireworks erupt over the hotel zone on the stroke of midnight and into the first minutes of January, but many of the strip's bars and clubs host special events to mark the coming of the new year.
Also at the beginning of January is King's Day on the sixth of the month. The Mexican equivalent of Epiphany, this largely religious festival commemorates the Biblical story of the Wise Men. During the first week of January keep an eye out for rosca de reyes – a special type of sweet bread in the shape of a ring or wreath. Decorated with candied fruits, it contains a small figurine of a baby hidden somewhere inside. The person who finds the figure is expected to host a Candlemas party on February 2.
Save when visiting Cancun in January
Because it lies within the high season, January is one of the more expensive times of year to travel to Cancun. However, there are still ways to keep your budget in check, not least by traveling with Go City! We provide you with massive savings on entry to many of Cancun's top attractions and activities so you can see and do what you want without worry. Vacations are about having fun rather than keeping an eye on the finances after all!