Guide to Celebrating Illinois Day in Chicago
Illinois was the 21st State to join the Union on December 3, 1818. National Illinois Day is observed a few days later, this year on December 7, 2019. Chicago is one of our favorite American cities. It's cosmopolitan, diverse and ranks among the most populous metropolitan regions in the country. It's also filled with some of the best cultural attractions, culinary opportunities, and athletic events around. As the largest city in Illinois, Chicago truly is central to the spirit and heart of this remarkable Midwest state. Are you an Illinois native looking for any excuse for a day to celebrate your state? Or a visitor hoping to learn a bit more about Illinois during your Chicago vacation? Check out this helpful guide. We've put together information on fun things to do in Chicago for Illinois Day. Check out our list of major Illinois museums, attractions, traditional food, entertainment, and other great local activities.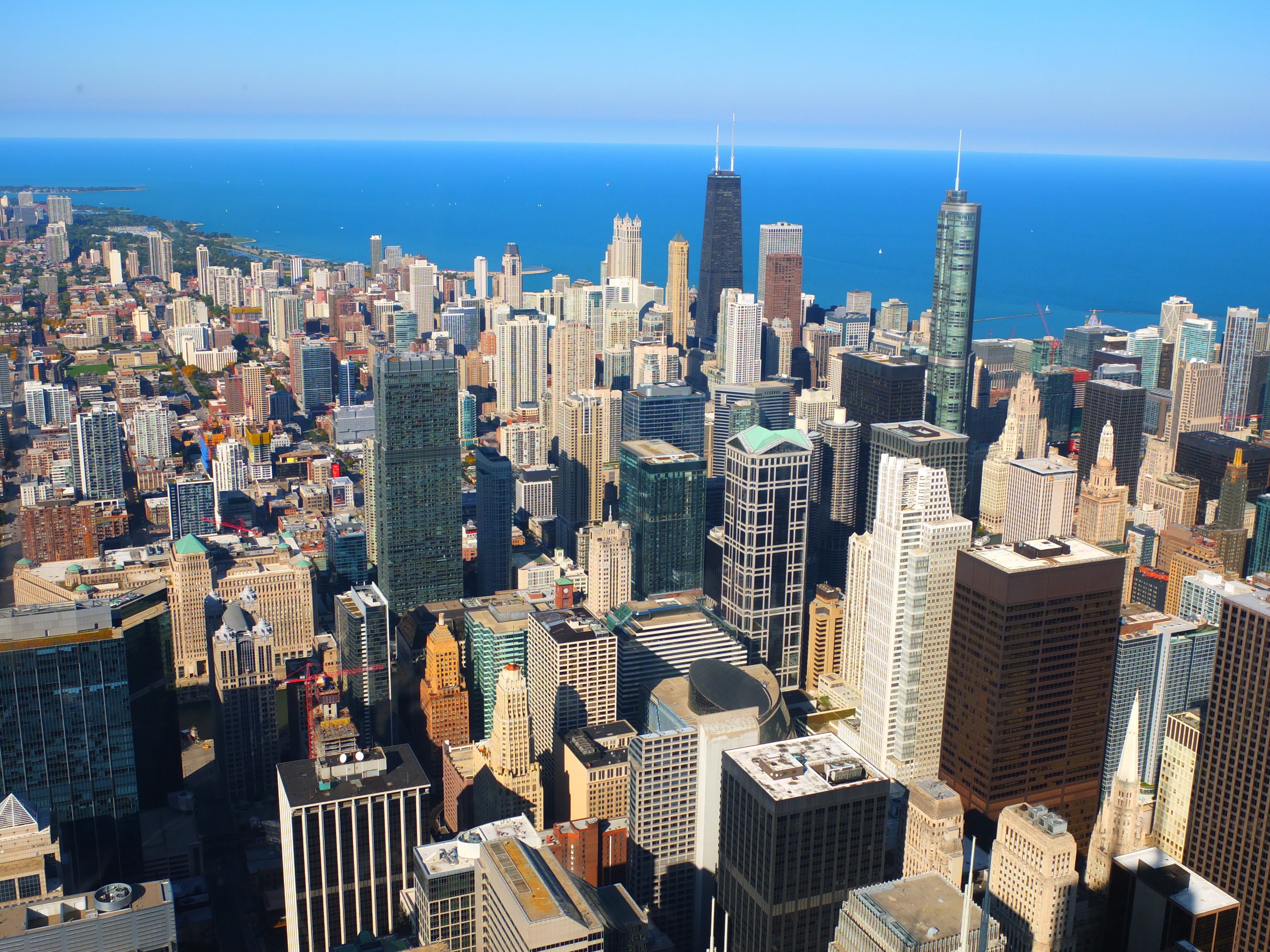 Famous Illinois Attractions
Abraham Lincoln Historical Sites. Clustered downstate in Central Illinois (with many of them found in Springfield), Abraham Lincoln historical sites include the Lincoln Home (the house he lived in as a practicing lawyer) and the Abraham Lincoln Presidential Library and Museum, which holds many documents, artifacts, and objects related to his entire history.
Art Institute of Chicago. Frequently voted among the best museums in the entire world, the Art Institute of Chicago is unparalleled. Their collections are vast and well-curated, with famous holdings in practically every area of the arts. Two separate wings are housing their diverse pieces, with everything from Impressionist painting to Ancient Near East artwork.
360 CHICAGO. One of the two major observation decks in the city, 360 CHICAGO is a perfect vantage point from which to see the sprawling city below. You're also right on the Magnificent Mile. Therefore, this a convenient stop in the midst of shopping your way through the Water Tower Place mall, or along the Mag Mile.
Museum Campus Chicago. Comprising three different cultural institutions, the Museum Campus is a must-visit locale in Chicago. Shedd Aquarium is one of the best such institutions in the country, the Field Museum contains vast collections and a feisty T. Rex SUE (of twitter fame), and the Adler Planetarium is an excellent family-friendly spot.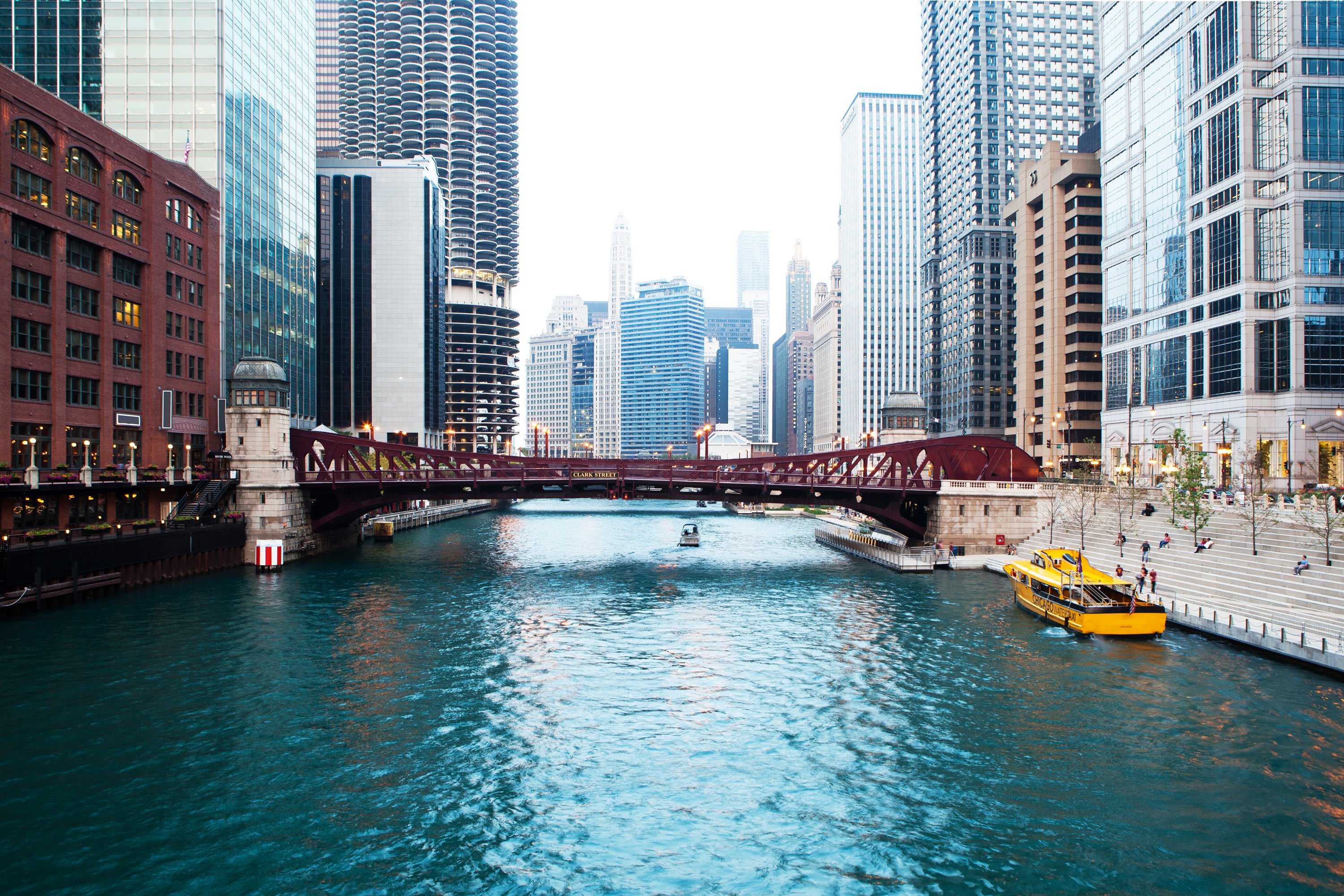 Famous Illinois Food
Deep Dish Pizza. That's an obvious one. Chicago and Illinois are well known for this unique culinary take on an American classic: the Chicago-style pizza. Some of the best places in Chicago for their signature pizza are Gino's East, Lou Malnati's, and the chain that started in Chicago, Uno's (which you can find throughout Illinois). If you eat anything on Illinois Day, it should be Chicago-style pizza.
Chicago-Style Hotdogs. Everyone loves a good hotdog, and no one loves to smother their dogs in more toppings and condiments than folks in Illinois and Chicago. Start with a hot dog on a poppy-seed bun, then add yellow mustard, sweet relish, onions, tomatoes, peppers, pickles, and celery salt. Just be sure to hold the ketchup—it's never part of a real Chicago hotdog.
Horseshoe Sandwich. This open-faced sandwich was invented in Springfield, IL, the state capital. The original version consists of a thick slice of toasted bread, a hamburger patty, cheese sauce, and fries piled on top. There are several varieties on a horseshoe sandwich these days. You can find it in many restaurants and shops that serve comfort-style food.
Pierogi. This Eastern European staple has become famous in Chicago and throughout Illinois due to the high concentration of Eastern European folks in the metro area. It's like a potato dumpling filled with potato, cheese, and onions in the most traditional version. It also comes in sweet and savory varieties of all kinds. Head to the Ukrainian Village neighborhood of Chicago if you're looking for authentic pierogi.
Famous Illinois Events
St. Patrick's Day. One of Illinois' favorite holidays, St. Patrick's Day in Chicago is a city-wide event each year. The Chicago River runs green, the city shows up all decked out for the event, and the food and beer are abundant. If you can time your visit to fall during March, it's worth braving the chill to enjoy the city at its most festive.
Christmas Holidays. There are so many things to do in Chicago to celebrate the December holidays, from the German Christkindlmarket to the city's official Christmas Tree Lighting. You can also enjoy the Magnificent Mile Lights Festival, the decorated shop windows throughout the city, and the giant, gorgeous tree at the Walnut Room.
Taste of Chicago. A celebration of the city's famous food culture, Taste of Chicago is an annual event that attracts over a million visitors to Grant Park each year. Admission to the event is free. But you'll need tickets to sample the wares of the dozens upon dozens of vendors representing the wealth of Illinois' culinary diversity.
Lollapalooza. This nationally-famous, multi-day music festival is one of Chicago's most-visited events annually. Welcoming people from across the country, Lollapalooza showcases the biggest names and brightest talent. It's an investment to attend, but it's worth the money for most to enjoy this celebration of music and culture.
Share Your Adventure with Us
Tag @GoCity in your vacation photos and we'll feature you on our page. Follow the Go City Instagram and Facebook pages for competitions, special offers, and events and inspiration for your chosen destination, too!