The best neighborhoods in Dubai to explore
Often thought of as one seamless city of towering modern skyscrapers, Dubai is actually made up of a series of distinct neighborhoods. Each offers visitors something different, from historic mansions to what's possibly the world's most famous building – the Burj Khalifa.
But which are the best neighborhoods in Dubai to explore? Where should you spend your time – downtown, Bur Dubai, d3 or somewhere else completely? A lot will depend on your interests, with this guide designed to help you decide.
Downtown Dubai – the one not to miss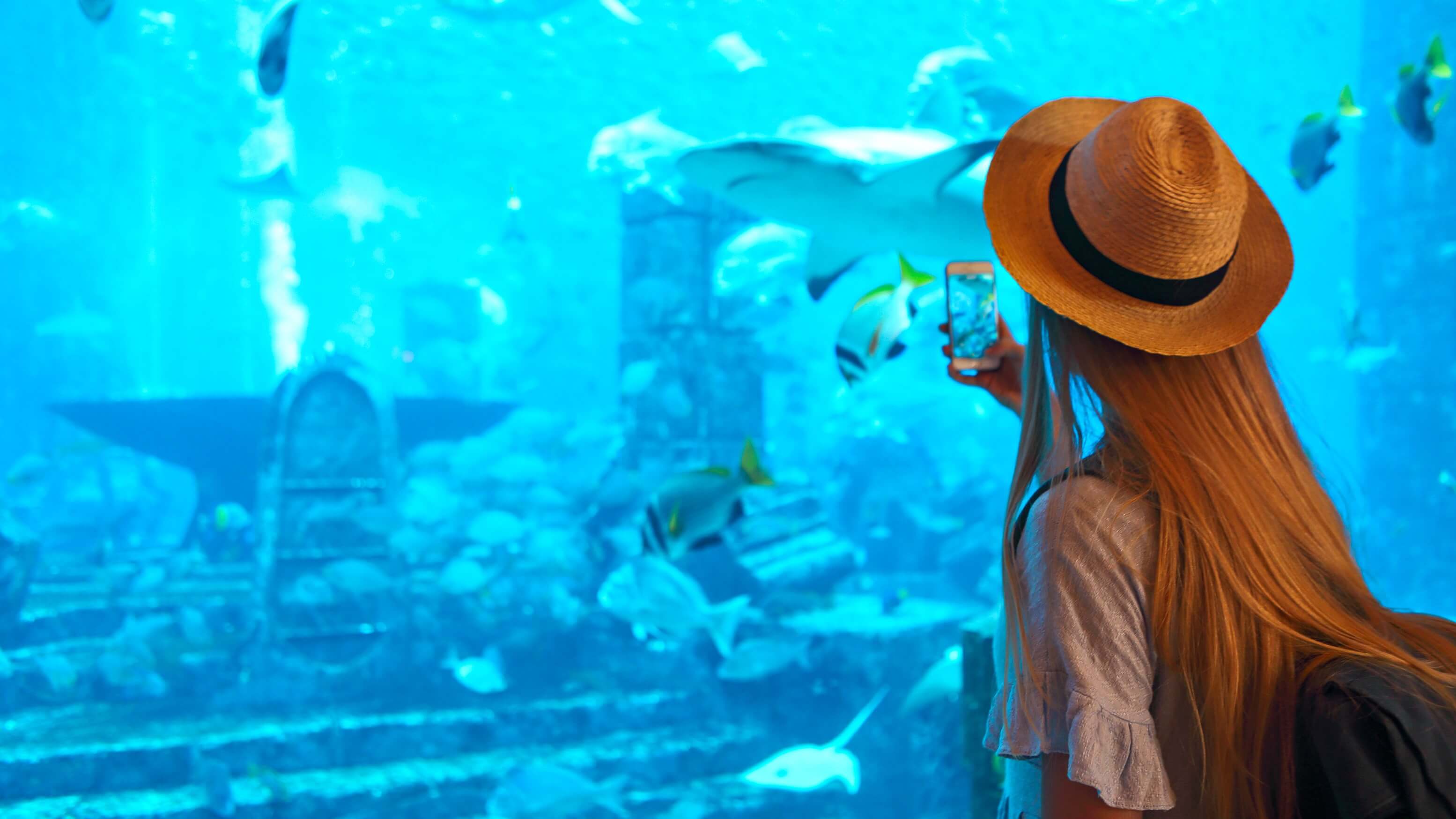 It may be the neighborhood in Dubai not to miss, but you probably couldn't even if you wanted to. At its center lies the Burj Khalifa, the world's tallest building. A structure three times taller than the Eiffel Tower, it's visible from 95 kilometers away.
The emirate's pride and joy, the Burj's 124th and 125th floors contain the At The Top observation decks, standing more than 450 meters above the ground and providing unparalleled vistas through floor to ceiling windows.
Return to ground level to take in Burj Lake at its best. Created by the same team behind the Bellagio's fountains in Las Vegas, its jets dance to a jukebox's worth of international hits every half an hour from 6PM, featuring stars including opera tenor Andrea Bocelli and king of pop Michael Jackson.
Right next door is Dubai Mall, which continues the record-breaking theme of downtown by being the world's largest. Take your pick of more than 1000 stores and 200 places to eat and drink before delving to the bottom of the Earth's oceans at Dubai Aquarium and Underwater Zoo.
Al Barsha – little known but with a huge personality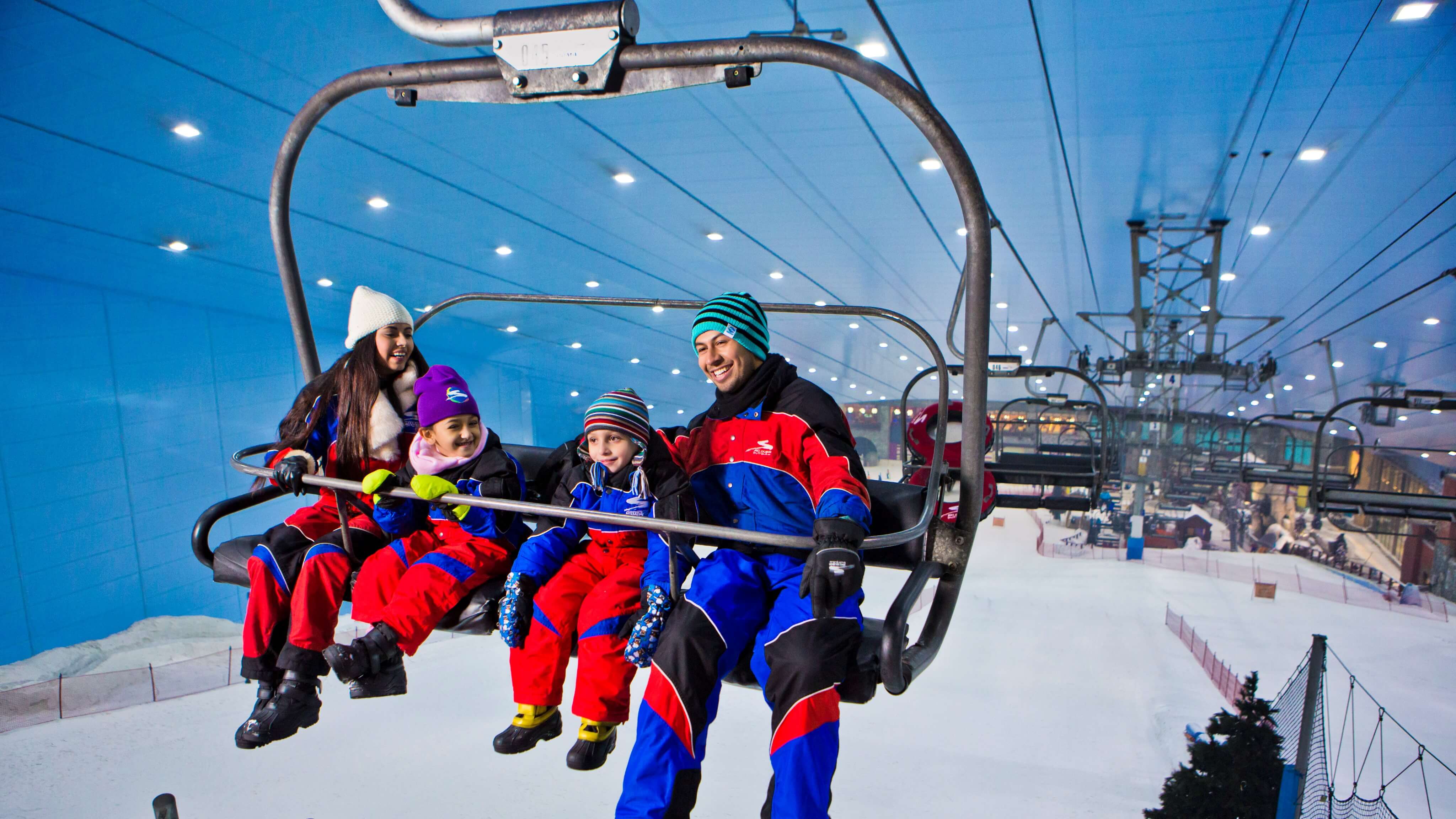 Alongside Barsha Heights, Al Barsha doesn't trip off the tongue like Dubai Marina or downtown, partly because a lot of it forms quiet low-rise residential dwellings. However, within its bounds you'll find the Mall of the Emirates.
Like Dubai Mall, it's more than just a place to shop till you drop, being the home of the penguins and snow runs of Ski Dubai, totaling more than 22,000 square meters of indoor snow field in one of the hottest places on Earth.
At the southern end of the Al Barsha neighborhood lies another climatic surprise, fittingly called the Miracle Garden. Rather less naturalistic than the other great botanic gardens of the world – there's a giant topiary form of Mickey Mouse amongst other attractions – it still manages to elicit wows from most of its visitors, since there's 250 million different plants to see, smell and touch.
The same complex contains multiple climate-controlled domes forming an ideal habitat for around 15,000 butterflies belonging to 50 different regional and international species. Though thrilling in their own way, the need for an adrenaline rush can be met at IMG Worlds of Adventure theme park a short distance away. Aquaventure Waterpark at Atlantis The Palm does the same with H2O being the overarching theme – swimwear is the order of the day.
Dubai Marina – the best neighborhood in Dubai for nightlife & beaches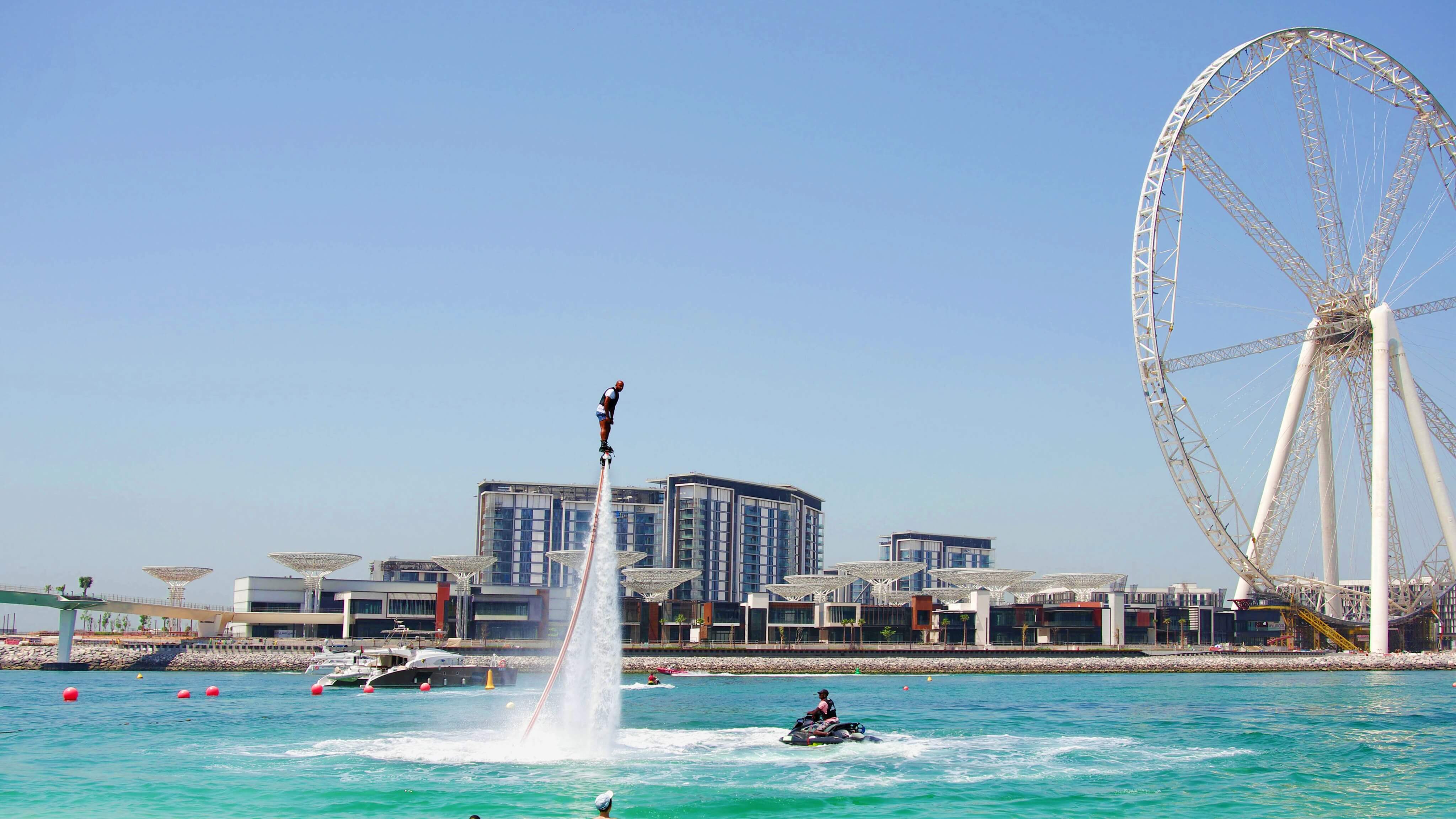 Water is never far from the center of the action in Dubai, and nowhere epitomizes this better than Dubai Marina. A complex of cafés, stores and high-end apartment buildings edging a completely man made waterway, this traffic-free neighborhood is a good place to relax at any time of day. However, it really comes to life in the evening hours, when expatriate workers returning home take advantage of Dubai's weather to enjoy a drink or two on an open terrace.
One way to enjoy the marina from afar is to drift skyward in one of the plush gondolas of Ain Dubai Ferris wheel. Not to be outdone by the attractions in the other neighborhoods in Dubai, Ain Dubai towers over its international cousins, reaching a maximum height of 250 meters – equivalent to the height of a 75 story building.
The wheel is best admired from the Marina's beaches, facing out into the Persian Gulf. Waterside markets provide further purchase opportunities, whilst the shallows ring with the sound of children having the time of their lives. Cabanas and a range of water sports seal the deal for adults.
Bur Dubai – for a sense of old Dubai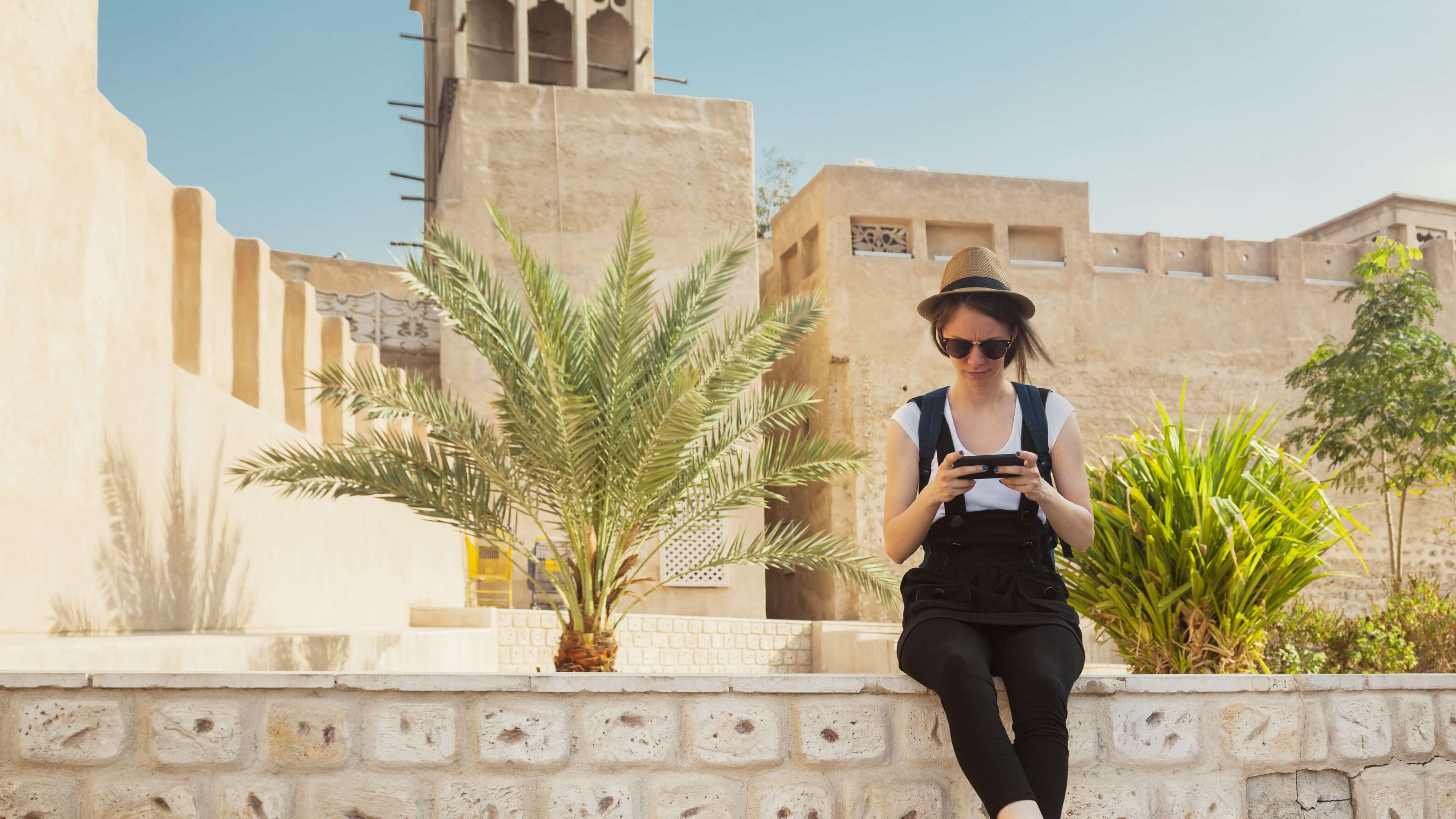 Is Bur Dubai the coolest neighborhood in Dubai? That's up to you to decide. Is it one of the best neighborhoods in Dubai to visit to experience its history and culture? There's nowhere better.
Disappearing into residential properties towards its southern end, focus your attention on its northern portions, bounded by Dubai Creek. Stroll along the attractive waterfront at any time of day to disappear back two centuries, or better yet, take to the waters of the creek by kayak to enjoy the sunset in the most evocative part of the city.
But to take in one of Bur Dubai's most important structures, Dubai Museum, you'll have to stay on dry land. The museum is important not only for its collection of ethnographic objects but also because it occupies Dubai's oldest building – the Al Fahidi Fort, built in 1787. Not far away a series of historic mansions have also been brought back to their former glory, with several converted into additional museums and public spaces.
d3 – Dubai's design district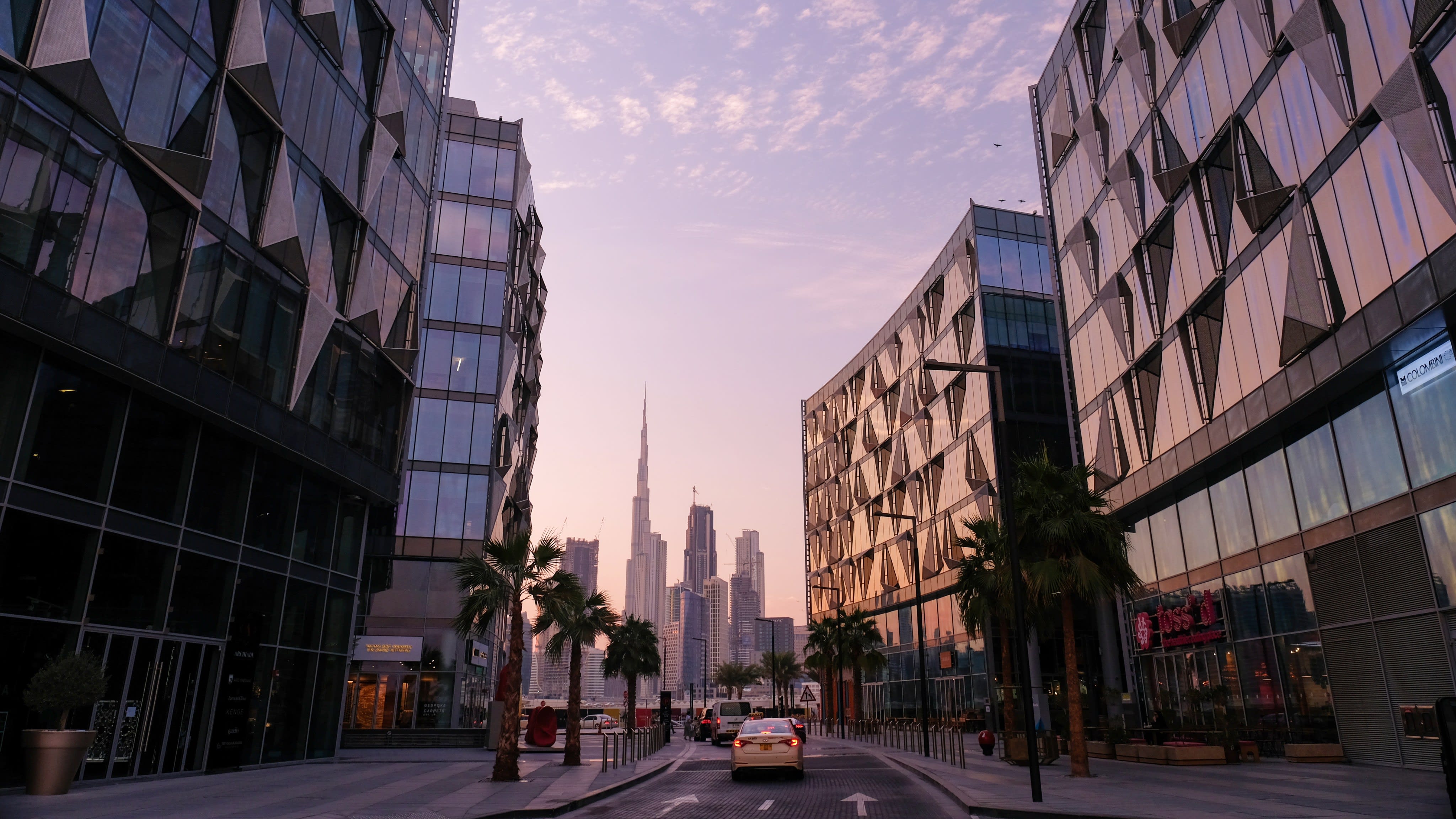 Tucked into a once unloved semi-industrial area of Dubai enclosed by some of the emirate's busiest roads, d3 still has the feel of a local secret. The purpose-built home of all manner of independent creatives, its streets are dotted with works of public art and its buildings are crowded with stores, design houses and pop-up exhibitions.
This makes d3 a neighborhood in Dubai to escape the hustle and bustle without having to give up those things that make Dubai so special and life worth living, from lazy cups of coffee to November's Dubai Design Week.
Discover Dubai's neighborhoods with Go City
Look beyond the Burj Khalifa and you'll find neighborhoods in Dubai which tick every box going. It doesn't matter whether you're into amusement parks or beaches, history or design, Dubai has a neighborhood worth exploring.
Travel with Go City and you can do this whilst saving huge amounts on admission to many of Dubai's best-loved attractions – including the observation decks of the Burj Khalifa!