5 days in Dublin
Dublin in Five Days: A Journey Through Ireland's Capital
By Mia Russell
Ireland's vibrant and historic capital beckons with a rich tapestry of culture, history, and unforgettable experiences. Five days in this captivating city may sound like a brief escape, but it's the perfect amount of time to savor the essence of Dublin, immerse yourself in its storied past, and revel in its vibrant present.
Why Five Days in Dublin?
Dublin offers an all-encompassing journey through its diverse neighborhoods, cultural treasures, and lively traditions. Whether you're a history buff, a literature enthusiast, a foodie, or simply seeking the warmth of Irish hospitality, this city has something special to offer. Five days will be just enough to take it all in!
What to See and Do
During your stay, you'll explore Dublin's historic core, wander through its lush parks, and sample its delectable cuisine. You'll uncover the secrets of the Book of Kells, relish a pint of Guinness at its birthplace, and stroll along charming streets steeped in literary history. Dublin's attractions are as varied as they are enthralling, promising an unforgettable journey.
What to Expect
Anticipate enchanting tales of Irish folklore, cozy pubs resonating with traditional music, and a city that effortlessly bridges its storied past with its vibrant present. Expect to be greeted with warmth and enthusiasm by the locals, who are proud to share their culture and heritage.
Day 1: Exploring Dublin's Historic Core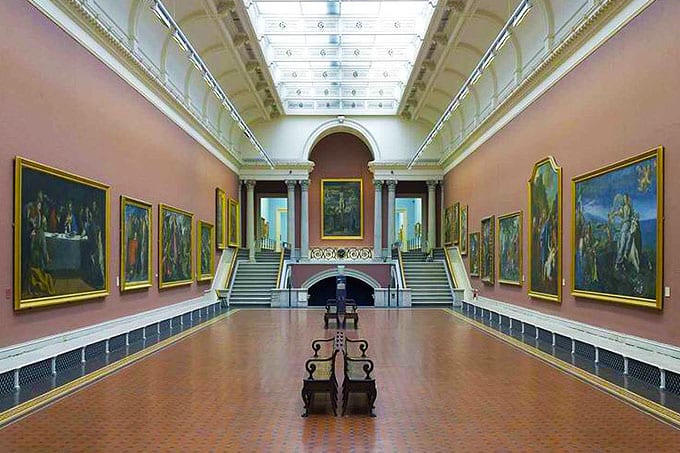 Morning
Begin your Dublin adventure with a hearty Irish breakfast at a local café. Afterward, head to Trinity College to visit the iconic Book of Kells, a beautifully illuminated manuscript dating back to the 9th century. Step inside the historic Library at Trinity College to admire this incredible artwork, renowned for its intricate illustrations and vibrant colors. As you turn the pages, you'll be transported back in time to a world where craftsmanship and creativity knew no bounds. It's a must-visit for anyone seeking to delve into the rich cultural heritage of Dublin and Ireland as a whole!
Pop across the road to the National Gallery of Ireland to admire its exquisite collection that spans centuries and continents. As you explore the gallery's hallowed halls, you'll encounter works by renowned artists such as Vermeer, Caravaggio, and Monet, alongside captivating exhibitions showcasing Ireland's vibrant artistic heritage. Use your pass to receive complimentary admission to the museum's temporary collections and a free guidebook.
If you have time, another great museum to explore nearby is the Little Museum of Dublin. It may be small in size, but it packs a big punch when showcasing Dublin's history and spirit. Located in a charming Georgian townhouse on St. Stephen's Green, this museum offers a delightful glimpse into the city's past. Its eclectic collection features an array of artifacts, photographs, and memorabilia that tell the story of Dublin's evolution throughout the 20th century.
The museum's intimate setting and engaging exhibits make it a must-visit for those seeking a deeper understanding of Dublin's character and culture. Remember to use your pass to enjoy free entry to the museum.
Lunch: enjoy a leisurely lunch at a traditional Irish pub. Savor classics like fish and chips or a hearty stew and pair with a pint of Guinness.
Afternoon
Stroll along Grafton Street, Dublin's premier shopping street. Admire the street performers and browse the boutiques. Nestled in the heart of Dublin, Grafton Street has a delightful mix of high-end boutiques, department stores, street performers, and charming cafes. It's the perfect place to immerse yourself in Dublin's vibrant atmosphere. Whether searching for the latest fashion trends, hunting for unique Irish gifts, or simply strolling along, Grafton Street offers a delightful urban experience that captures the essence of this dynamic city. Don't forget to pause and enjoy the talented buskers adding a musical soundtrack to your shopping adventure. Stop by St. Stephen's Green for a peaceful walk in the park.
Evening
Dive into Dublin's literary history with a visit to the Museum of Literature Ireland (MoLI). The museum is a literary haven that celebrates the city's illustrious literary heritage. Housed in the historic UCD Newman House, it's a place where the words of James Joyce, W.B. Yeats, and other literary giants come to life. As you wander through its elegant Georgian rooms, you'll discover an enchanting world of books, manuscripts, and interactive displays that delve into the literary genius of Ireland's most celebrated writers.
MoLI is not just a museum; it's a vibrant testament to the enduring power of storytelling and a must-visit for anyone with a passion for literature. Use your pass to gain free entry to the museum.
For dinner, dine at one of Temple Bar's charming restaurants and experience the city's vibrant nightlife.
Day 2: Dublin's Cultural Treasures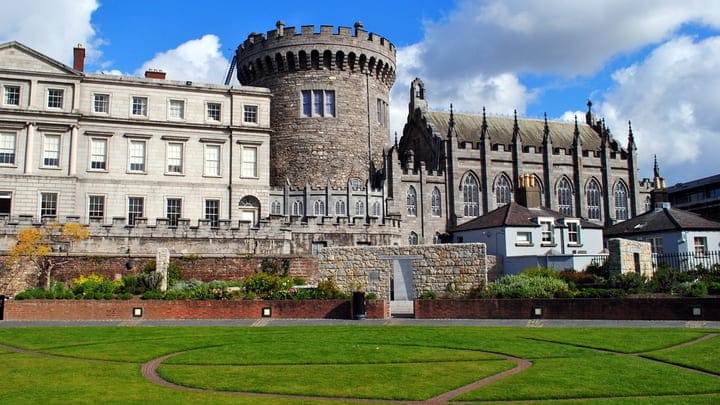 Morning
Start your day at the National Museum of Ireland – Archaeology, where you can explore Ireland's rich history through fascinating artifacts.
The National Museum of Ireland - Archaeology in Dublin is a treasure trove of Ireland's ancient history and archaeological wonders. Nestled on Kildare Street, this captivating museum houses an impressive collection of artifacts that span millennia. From the meticulously crafted Celtic artifacts to the hauntingly beautiful bog bodies, you'll embark on a journey through time as you explore Ireland's rich past. Whether you're fascinated by Viking-age relics, ancient gold hoards, or the enigmatic Ardagh Chalice, this museum is a captivating window into Ireland's archaeology and heritage. Receive a free guidebook with your pass!
Lunch: head to the nearby Queen of Tarts for a delicious lunch and sweet treats.
Afternoon
Spend the afternoon at Dublin Castle. Located in the heart of the city, Dublin Castle is a historic gem that encapsulates centuries of Irish history and culture. Originally constructed as a medieval fortress, it evolved into a symbol of British rule in Ireland and later transformed into a government complex. Today, its elegant architecture and beautiful gardens make it a captivating destination for visitors.
Explore the State Apartments with their opulent interiors, witness the iconic Record Tower, and stroll through the tranquil Dubh Linn Gardens. Dublin Castle is a living testament to Ireland's complex past and enduring spirit, inviting you to delve into its rich tapestry of heritage. Be sure to use your pass for free admission to the castle.
Explore the Chester Beatty Library and its exceptional collection of books and manuscripts from around the world. Nestled in the heart of Dublin Castle, the library is a hidden gem with a world-class collection of art and manuscripts from around the globe. Established by Sir Alfred Chester Beatty in the early 20th century, this unique library and museum offer a remarkable journey through the realms of Eastern and Western culture.
As you explore its galleries, you'll encounter exquisitely illuminated manuscripts, ancient texts, and beautiful artworks. Whether you're an art lover or simply curious, the Chester Beatty Library promises a captivating experience that celebrates the beauty of human creativity and heritage.
Evening
Enjoy dinner at a riverside restaurant in the Temple Bar district, then catch a traditional Irish music session at a nearby pub.
Day 3: Dublin's Southside Charms
Morning
Visit the iconic Guinness Storehouse and learn the art of brewing. Located in the heart of Dublin at the St. James's Gate Brewery, the Guinness Storehouse is a shrine to Ireland's most iconic export – Guinness beer.
Housed in a historic building that once functioned as a fermentation plant, this immersive attraction takes you on a journey through the brewing process, the history of Guinness, and its impact on Irish culture. As you ascend through seven floors shaped like a giant pint glass, you'll learn about the ingredients, craftsmanship, and the art of pouring the perfect pint of Guinness. The tour culminates at the Gravity Bar, offering panoramic views of Dublin, where you can savor a complimentary pint while drinking in the cityscape. Use your pass for free entry to the museum and discounts at the 1837 Bar & Brasserie.
Lunch: dine at the on-site Guinness restaurant or head to a nearby eatery.
Afternoon
Make your way to the outskirts of Dublin to explore the historic Kilmainham Gaol, a former prison with a pivotal role in Irish history. A poignant reminder of Ireland's turbulent past and struggle for independence, this former prison, with its somber stone walls, has witnessed key moments in Irish history and housed many political prisoners.
Today, it offers a profound insight into Ireland's fight for freedom. As you explore its corridors and cells, you'll hear the stories of the brave men and women who fought for independence, making Kilmainham Gaol a powerful and emotionally charged destination for history enthusiasts and those seeking to understand Ireland's past. Be sure to book your tour in advance.
Evening
Enjoy a leisurely walk along the Grand Canal, followed by a sumptuous dinner in one of the fine dining restaurants near Baggot Street.
Day 4: A Day by the Sea
Morning
Use your pass to take a Big Bus Dublin Coastal Tour to the coastal town of Howth. Enjoy an hour-long guided tour of the charming village, stroll along the picturesque harbor, and enjoy a seafood breakfast at one of the lovely cafés.
Lunch: hike or take a cliff walk to the Howth Summit, where you'll be rewarded with breathtaking views of Dublin Bay.
Afternoon
Explore the historic Howth Castle and its beautiful gardens. This historic castle, dating back over 800 years, is still a private residence today, but its enchanting grounds and gardens are open to the public. Stroll through the beautifully landscaped gardens, enjoy scenic views of Dublin Bay, and explore the charming rhododendron gardens. Howth Castle offers a delightful escape from the city, inviting you to immerse yourself in Irish history and savor the tranquility of its lush surroundings.
Evening
Return to Dublin and dine at a seafood restaurant along the River Liffey.
Day 5: Dublin's Northside Wonders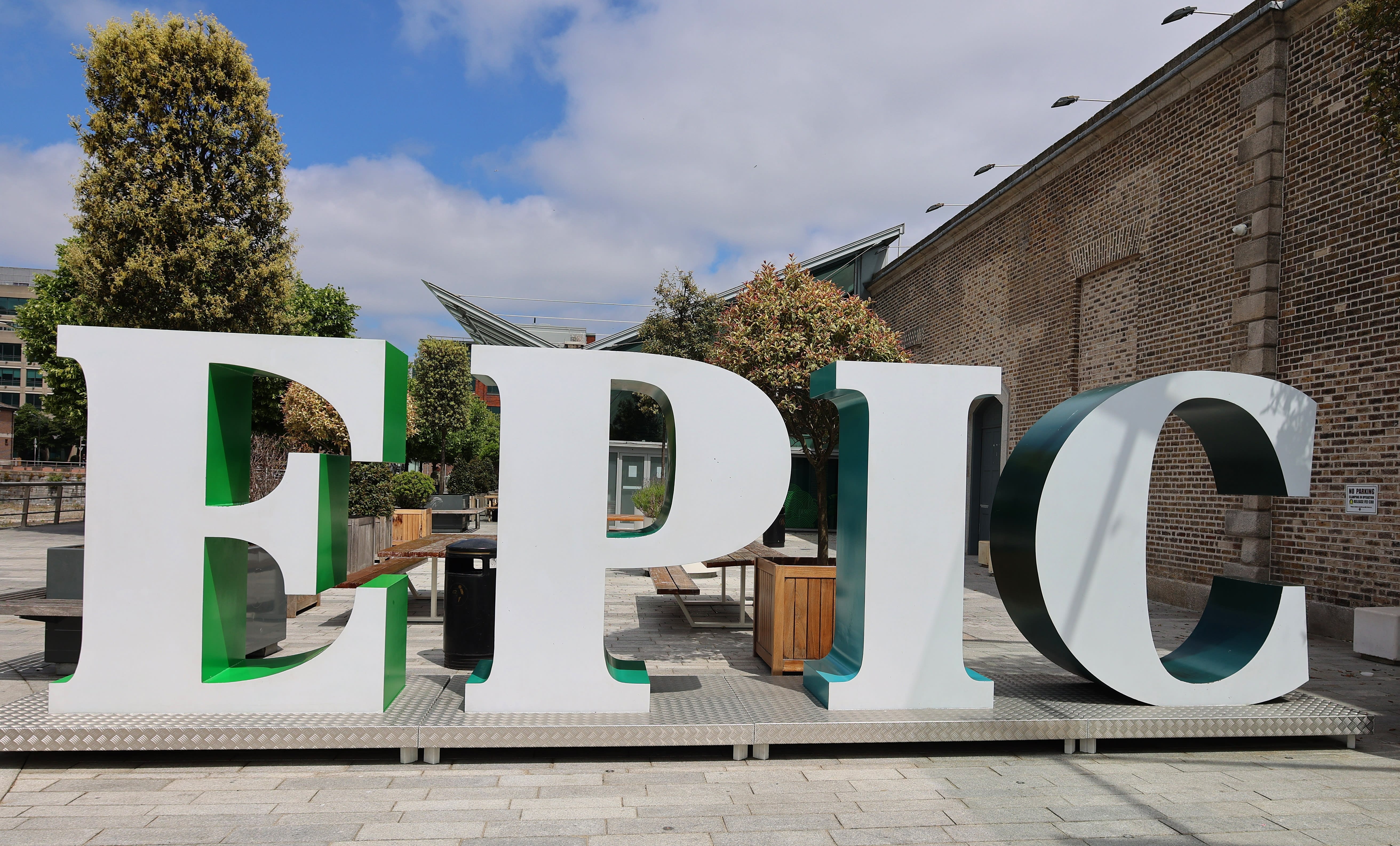 Morning
Begin your day at EPIC The Irish Emigration Museum, celebrating Ireland's diaspora and global influence. You'll find the museum in Dublin's vibrant Docklands that offers a one-of-a-kind journey that unfolds the remarkable stories of the Irish diaspora.
This interactive museum celebrates the impact and achievements of Irish emigrants around the world. As you explore its engaging exhibitions, you'll discover the Irish people's struggles, triumphs, and contributions across generations and continents. EPIC offers an immersive experience that connects you with Ireland's global legacy, making it a must-visit destination for anyone curious about the intricate tapestry of Irish history and culture.
Lunch: head to the nearby Woollen Mills for a traditional Irish lunch.
Afternoon
Discover the historic Jameson Distillery Bow Street with a guided tour and whiskey tasting. Nestled in the heart of Smithfield, the distillery is a hallowed place for whiskey aficionados and those looking to savor the essence of Ireland's most famous whiskey.
This historic distillery, nestled in the heart of Smithfield, has been at the forefront of Irish whiskey production since 1780. A visit here offers you a unique opportunity to delve into the art and craft of whiskey-making. Explore the distillery's rich history, witness the whiskey-making process, and even enjoy a tasting session led by expert guides. It's an immersive experience that allows you to appreciate the complexity and flavor of Jameson whiskey, making it a memorable stop for any Dublin visitor. Remember to use your pass to enjoy a free guided tour!
Evening
Savor your last Irish meal at a restaurant in the Smithfield Square area. Conclude your Dublin adventure with a visit to a local pub for live music and a pint of your favorite Irish brew.
Final Thoughts
Dublin's charm lies in its rich history, vibrant culture, and warm hospitality. This five-day itinerary perfectly blends historic sites, cultural treasures, scenic adventures, and culinary delights. Whether you're exploring the city center, the coastal towns, or the cultural attractions, Dublin promises an unforgettable experience that will leave you longing to return. Sláinte!