Seasonal travel
Trip inspiration
stuart.bak
Things to Do on New Year's Eve in Dublin
Dublin is one of those cities that was born to party. St Paddy's Day, pay day, your nan's birthday: every one of them a valid excuse for a good time. And New Year's Eve is no exception, as the city erupts with parties, concerts and fireworks galore. But that's not all: there's also plenty to keep you occupied before you make a beeline for Temple Bar in the evening, from Grafton Street's Boxing Day sales to medieval literary artifacts and bracing walks in the chill winter air. Indeed, Dublin has so many great attractions that there's absolutely no way you can see them all in one day. With that in mind, here's our guide to some of the best things you can do on New Year's Eve in Dublin.
In the Morning...Trinity College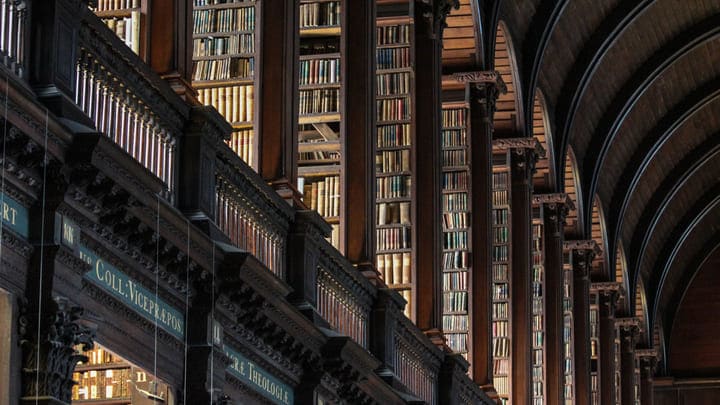 If you're only going to tick off one or two of Dublin's bucket-list landmarks today, make Trinity College one of them – trust us when we say your IG feed will thank you for it. We're talking atmospheric cobbled quadrangles that once rang with the footsteps of such illustrious alumni as Samuel Beckett, Oscar Wilde, Aisling Bea, Jack Gleeson and, um, Chris De Burgh. Hum The Lady in Red to yourself as you admire the ultra-photogenic neoclassical architecture of the buildings that flank the courtyards and dot the grounds. Buildings like the Campanile, said to portend exam failure for any student who happens to be passing beneath its arches when the bell tolls. And the ornate Museum Building, packed to its rafters with soaring marble columns and eye-popping carvings. A guided tour of the Old Library is pretty much essential while you're here. Step into a Hogwarts-esque world of towering bookshelves and imposing marble busts of writers, philosophers and scholars that include Jonathan Swift, Ada Lovelace and Mary Wollstonecraft. It's here you can view the Trinity College harp, an oak-and-willow beauty that dates back to the 15th Century and, of course the extraordinary Book of Kells, surely the most astonishing preserved medieval manuscript on the planet.
Grafton Street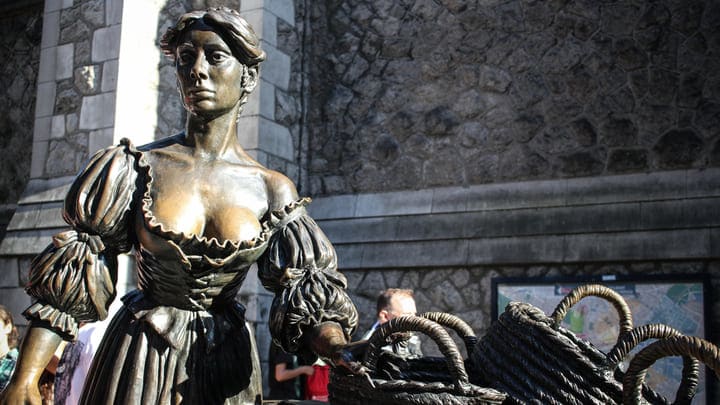 Stop by to say hi to Molly Malone of 'Cockles and Mussels' balladry fame, who presides over Suffolk Street (in bronze statue form), then it's onwards to Grafton Street. This shoppers' paradise of big brands and iconic Dublin department stores like Brown Thomas and Weir & Sons will be in full Boxing Day sales mode on New Year's Eve, so it's a great time to pick up that designer handbag or leprechaun fridge magnet you've always dreamt of. There are plenty of good lunch spots here, too. Or grab a takeout and eat on the go, catching some of the many buskers along the street on your way – Bono and Damien Rice kicked off their careers right here on Grafton Street dontcha know.
In the Afternoon...St Stephen's Green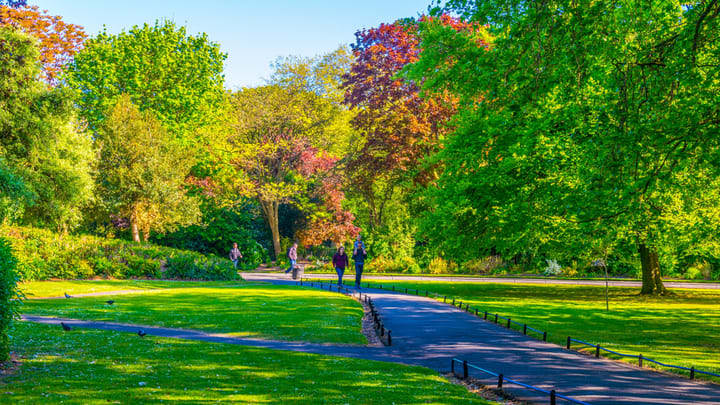 Exit the festival atmosphere of Grafton Street and make a beeline for the relative peace and tranquility of St Stephen's Green, one of Dublin's most celebrated open spaces. This lush Victorian idyll is all manicured lawns, formal gardens and cute duck ponds. Hug a cup of hot chocolate on a bench or wander the park's 27 acres, spotting statues of Dublin's great and good along the way: an abstract memorial to W.B. Yeats by sculptor Henry Moore, an imposing bust of James Joyce, and a fittingly grand monument to Sir Arthur Guinness, who bought, drained, redeveloped and landscaped the marshland that became St Stephen's Green, before bequeathing it to the public. What a guy.
The Guinness Storehouse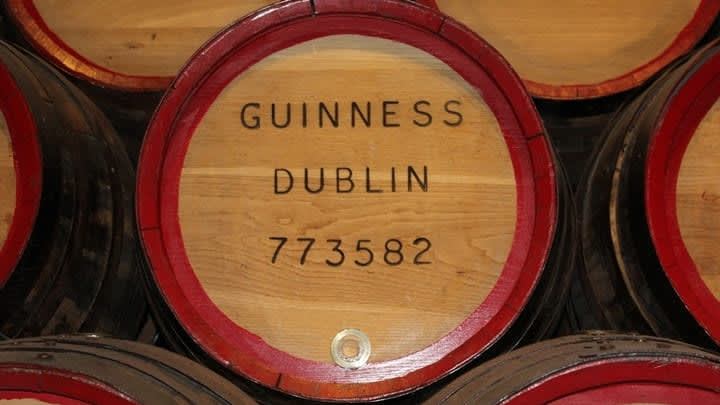 Speaking of Guinness, no trip to Dublin would be complete without sampling a drop of the black stuff on its home turf. Of course, every single bar in Dublin serves Guinness, each accompanied by the bravado claim that theirs is the most perfectly poured pint in town. If you want to cast aside all doubt on that front, hit up the Guinness Storehouse on the site of the original St James's Gate Brewery for a potted history of Ireland's most famous export and a tipple or two in the space-age 7th-floor Gravity Bar, with its stunning 360-degree city views. But, as you consider that third pint, remember: New Year's Eve is a marathon, not a sprint. And you haven't even set foot in Temple Bar yet...
In the Evening...Temple Bar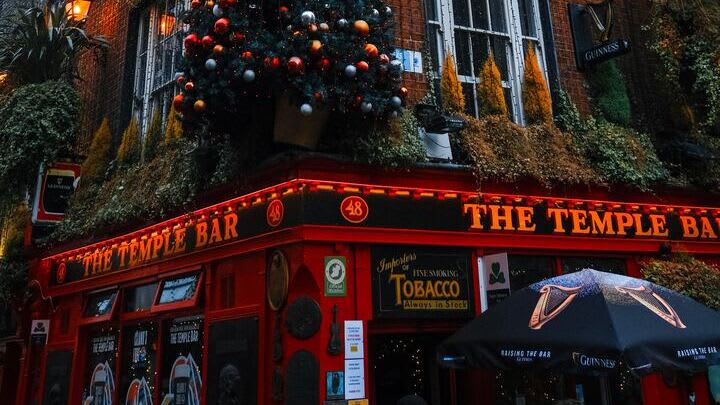 Temple Bar is one of Dublin's most iconic areas, a dense network of cobbled lanes lined with independent boutiques, cool galleries and rabble-rousing traditional Irish pubs. In terms of how hectic those pubs will be, New Year's Eve is probably rivaled only by St Patrick's Day as this neighborhood's busiest night of the year. The most iconic pub here is the Temple Bar itself, with its colorful hanging baskets and distinctive red facade, but there are dozens of (probably marginally less busy) Irish bars to choose from. Expect welcoming craic, fine indie and folk music shindigs, and lots of hugging come midnight. And try to remain good-humored about the long queues to get a drink. As for getting a table: you've got no chance.
National Concert Hall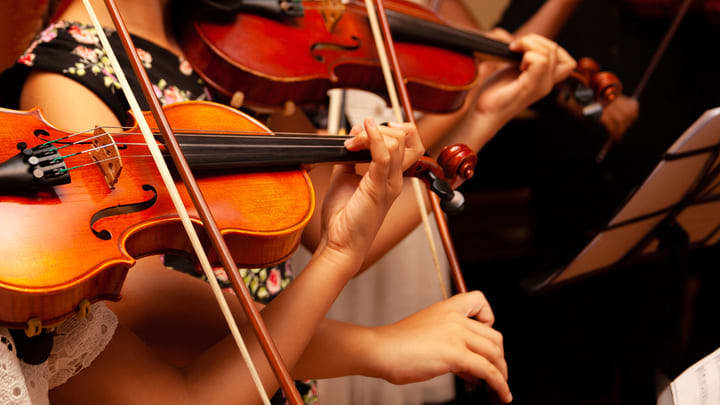 For a calmer kind of celebration, Dublin's magnificent National Concert Hall hosts its annual performance from the RTÉ Concert Orchestra on New year's Eve, usually a rousing mix of well-loved pop hits, jazz standards, movie themes, and favorites from the musicals. There will be singing, laughing, hugging and, critically, a complimentary glass of bubbles and Auld Lang Syne sing-along as the clock strikes midnight. Advance booking for this musical extravaganza is, of course, essential.
New Year's Festival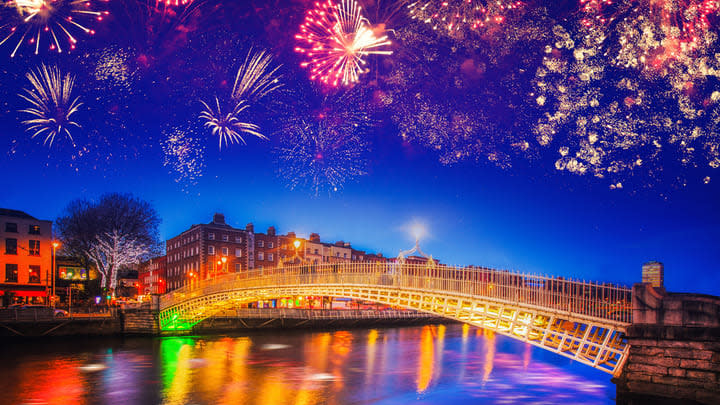 Dublin's New Year Festival seems to grow bigger and better by the year. At time of writing it's up to four days across three venues, with around 40 acts expected to perform. But you'll probably want to be at Dublin Castle in the evening on New Year's Eve, where you can expect live music from some of the biggest names involved, plus food trucks for much-needed sustenance and, of course, bars serving up more of the near-mandatory black stuff (other beverages may be available). It all rounds off with a spectacular countdown to midnight complete with epic firework display.
Save on things to do in Dublin
Of course the activities and attractions we've suggested are a mere snapshot of the myriad things you can do in Dublin on New Year's Eve. There's also a medieval castle, two picture-perfect cathedrals, umpteen world-class museums and a glut of whiskey distilleries to explore, as well as literary tours, botanic gardens and much more. Sticking around for a few days? A Dublin pass from Go City can save you money when visiting multiple attractions, including many of those mentioned above.