Things to do in Dublin when it rains
Rainy Day Rescues: Dublin's Best Indoor Activities to Brighten Your Day
by Mia Russell
Ireland's vibrant and welcoming capital is a city that effortlessly marries rich history with modern charm. Its cobbled streets echo with tales of literary legends, its pubs resonate with the sounds of traditional music, and its cultural scene captivates art and history enthusiasts alike. With iconic landmarks like Trinity College, the Guinness Storehouse, and the Temple Bar district, Dublin beckons travelers from around the world with a promise of unforgettable experiences.
But what happens when the famously unpredictable Irish weather bestows a rainy day during your Dublin visit? Fret not; Dublin has a wealth of indoor activities and cozy hideaways that transform a rainy day into an opportunity for exploration and relaxation.
So, grab your umbrella, slip on your raincoat, and dive into Dublin's rainy-day adventures.
Raise a Glass at the Guinness Storehouse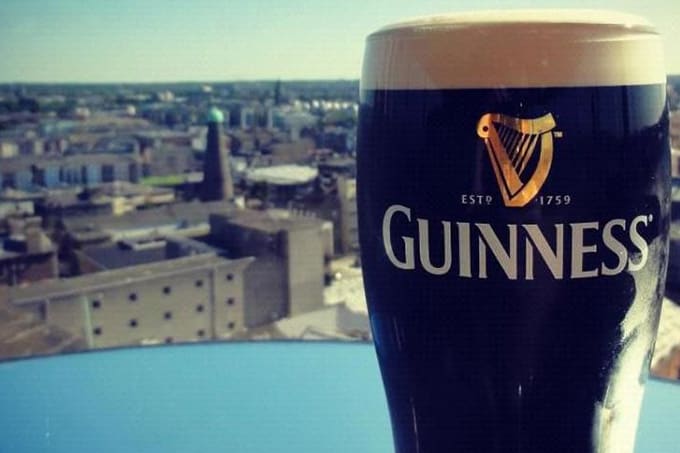 What better way to escape a rainy day than with a pint of Guinness? Use your pass to take a tour of the world-famous Guinness Storehouse and learn about the history and craft of Ireland's most iconic beer. Enjoy a pint in the Gravity Bar with panoramic views of the city, rain or shine.
Located in St James's Gate Brewery, the Guinness Storehouse is a seven-story visitor experience and a tribute to Ireland's most famous export – Guinness stout. The brewery itself has a history dating back to 1759, when Arthur Guinness signed a 9,000-year lease for the property. Today, it's an essential stop for anyone seeking to explore Dublin's heritage and indulge in the art of brewing.
Attractions and Activities:
The Guinness Story: Begin your journey on the ground floor with a history lesson. Learn about the ingredients, brewing process, and the man behind the brand, Arthur Guinness, in a fascinating multimedia exhibition.
Gravity Bar: Make your way up to the Gravity Bar on the seventh floor for panoramic views of Dublin. Rain or shine, the vistas of the city are breathtaking. It's the perfect spot to savor a complimentary pint of Guinness, freshly poured, and appreciate the cityscape.
The Tasting Rooms: Explore the tasting rooms and discover the diverse flavors of Guinness. You will learn how to savor and appreciate the distinct tastes of this world-renowned stout.
Interactive Experiences: The Guinness Storehouse is brimming with interactive experiences, from pouring the perfect pint to learning how to craft a Guinness cocktail.
Head to the Guinness Storehouse on a rainy day to uncover the secrets of this iconic brew, savor its flavors, and toast to the charm of a city that shines even when the skies are gray. Sláinte!
Delve into Dublin's History at Dublinia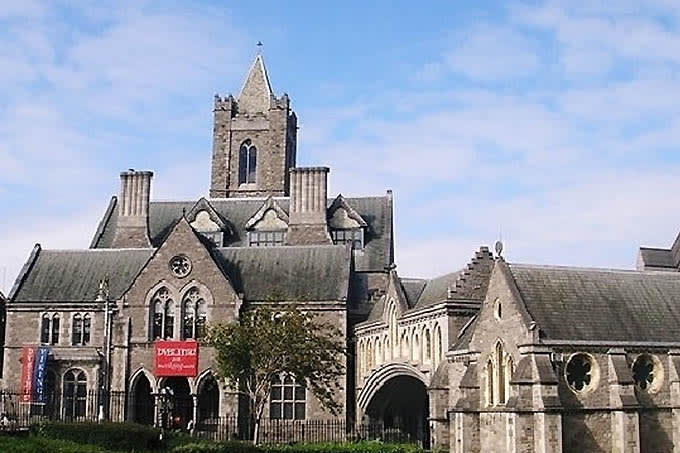 Journey back in time with an immersive historical experience at Dublinia. Nestled in the heart of Dublin's historic city center, Dublinia is a unique attraction that delves into the medieval history of the Irish capital.
Dublinia's core focus is on medieval Dublin, offering an interactive journey through the city's past. Use your pass to enjoy free entry to Dublinia. Explore the Viking and medieval periods with lifelike exhibitions and hands-on displays.
Attractions and Activities:
Viking Dublin: Begin your journey by stepping into a Viking warrior's home, complete with authentic artifacts. Discover the tale of the Viking settlement of Dubh Linn (Dublin) and its impact on the city's development.
Medieval Dublin: Continue exploring the medieval era, where you can stroll through a medieval street, visit a medieval merchant's house, and learn about trade, crafts, and everyday life.
Medieval Games: Get hands-on with history by playing medieval games and dressing up in period clothing. It is a fun and educational experience for visitors of all ages.
Let Dublinia transport you to a time when Vikings roamed the streets, and knights defended the city. It is an engaging and educational adventure that will make your rainy day in Dublin memorable.
Go Gallery-Hopping at These Rainy Day Havens for Art Lovers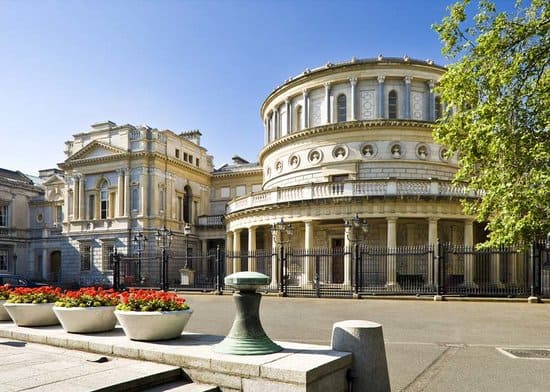 Dublin's galleries often provide insights into Ireland's cultural heritage and contemporary art scene. They are not only refuges from the rain but also gateways to a world of creativity, beauty, and history. Dublin's galleries often provide insights into Ireland's cultural heritage and contemporary art scene. Engage with the art and gain a deeper understanding of Irish culture.
So, when Dublin's skies weep, let these art galleries be your haven for inspiration and discovery.
National Gallery of Ireland: Located in the heart of Dublin on Merrion Square West, this gallery houses an extensive collection of European and Irish art, spanning centuries. Use your pass to enjoy free entry to the gallery along with a complimentary guidebook. Admire works by Rembrandt, Vermeer, Caravaggio, and Goya and a renowned collection of Irish paintings dating from the 17th to the 20th centuries.
Hugh Lane Gallery: Situated on Parnell Square North, this gallery features modern and contemporary art and the relocated studio of Irish artist Francis Bacon.
IMMA (Irish Museum of Modern Art): Nestled within the historic surroundings of the Royal Hospital Kilmainham, the Irish Museum of Modern Art, affectionately known as IMMA, is a cultural gem. The gallery's collection spans a wide range of contemporary and modern art, featuring works by Irish and international artists. Use your pass to enjoy complimentary admission to the IMMA (Irish Museum of Modern Art) and discounts in the IMMA shop.
Meander Around Dublin's Museums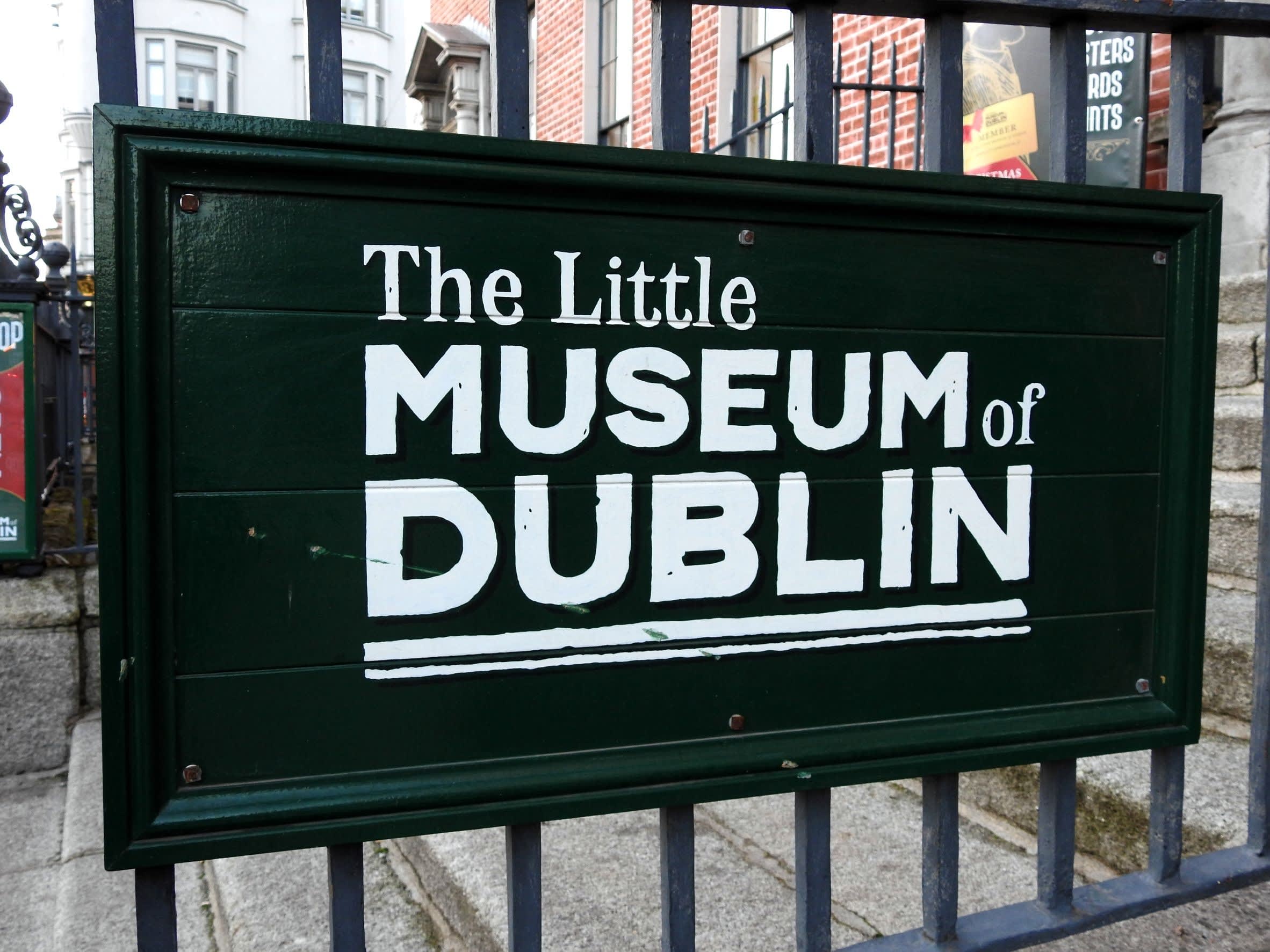 When Dublin's famous drizzle descends and umbrellas fill the streets, do not let the weather dampen your spirits. Embrace the opportunity to explore Dublin's rich cultural heritage by visiting its world-class museums.
National Museum of Ireland: Nestled in the heart of Dublin's bustling city center, the National Museum of Ireland stands as a guardian of the nation's history, culture, and archaeological treasures. Whether you are a history enthusiast, an art lover, or simply seeking refuge from the rain, this museum is a must-visit destination.
National Museum of Ireland – Archaeology: Use your pass to step into the hallowed halls of the National Museum of Ireland – Archaeology, and you will find yourself on a captivating journey through Ireland's ancient past. Located on Kildare Street in Dublin, this museum is a treasure trove of historical artifacts and archaeological wonders.
National Museum of Ireland - Decorative Arts & History: Nestled within the historic Collins Barracks, the National Museum of Ireland - Decorative Arts & History beckons visitors to explore Ireland's rich cultural heritage and craftsmanship. Rainy days become the perfect excuse to immerse yourself in this treasure trove of decorative arts and history. Use your pass for free entry and a complimentary National Museum of Ireland Decorative Arts & History Guidebook.
EPIC The Irish Emigration Museum: In the heart of Dublin's Docklands, where tales of emigration and triumph abound, stands EPIC The Irish Emigration Museum. This captivating museum is a tribute to the Irish diaspora, highlighting the incredible journeys and contributions of the Irish people across the globe. Use your pass for free admission to the museum and a discount in the gift shop.
National Print Museum: Nestled within the historic Garrison Chapel in Dublin's Beggars Bush, the National Print Museum Ireland is a hidden gem for enthusiasts of typography, design, and the enduring craft of printing. Regardless of the weather outside, this museum promises a captivating journey into the world of printing. Use your pass to enjoy a National Print Museum – Guided Historical Tour
Chester Beatty : Nestled within the heart of Dublin Castle, the Chester Beatty is a remarkable museum that beckons visitors to embark on a transcendent journey through the world's diverse cultures and artistic traditions. The museum houses a world-class collection of manuscripts, rare books, paintings, prints, and decorative arts from cultures spanning Asia, the Middle East, North Africa, and Europe.
On a rainy day in Dublin, let the city's museums be your sheltered havens of exploration and discovery. As the rain taps on the windows, you'll find inspiration, history, and culture waiting within, ready to turn a drizzly day into an enriching experience.
Top Tips for Visiting Dublin on a Rainy Ray:
Visiting Dublin on a rainy day can still be a delightful experience if you are well-prepared. Here are some top tips to make the most of your rainy-day adventure in the Irish capital:
Pack the Right Gear: An umbrella: A reliable, wind-resistant umbrella is a must. Dublin's rain can be unpredictable, so it is better to be prepared.
Waterproof clothing: A good raincoat or waterproof jacket with a hood will keep you dry and comfortable.
Check Weather Updates: Keep an eye on weather forecasts and radar updates to plan your activities accordingly.
Indulge in Comfort Food: Treat yourself to traditional Irish comfort food. Warm dishes like Irish stew, shepherd's pie, or a bowl of seafood chowder can be incredibly satisfying on rainy days.
Stay Patient: Dubliners are used to rainy days, and life goes on as usual. Embrace the Irish spirit, and do not let a bit of rain dampen your mood.
Remember that rain is part of Dublin's charm and often adds to the city's cozy atmosphere. With the proper preparations and a positive attitude, you can enjoy your rainy day in Dublin to the fullest!