Things to do in Dublin for teens
Teen-Friendly Dublin: Top Attractions in the Capital for Teenagers
by Mia Russell
Dublin offers many activities and attractions catering to teenagers' interests. It's a city that beautifully blends history, culture, and modern attractions, making it an excellent destination for families with teenagers.
Dublin offers a range of activities tailored to teenagers' interests. Whether it's visiting the Dublin Zoo, exploring Dublinia, or tackling an escape room challenge, there's always something exciting to do.
The city's history is both fascinating and deeply ingrained in the city's fabric. For teenagers with an interest in history, historic sites like Kilmainham Gaol, Dublin Castle, and Trinity College offer a chance to learn Ireland's past and its role in shaping the modern world.
For outdoor adventures, Phoenix Park, one of the largest urban parks in Europe, is perfect for picnics, cycling, and wildlife spotting. Nearby coastal towns like Howth offer fantastic hiking and water activities. The Temple Bar area is bustling with street art, galleries, and street performances, making it a vibrant cultural quarter for exploration and shopping on Grafton Street is a must!
Let's look at the best ways to keep teens on the go in Dublin.
Embark on the Game of Thrones Studio Tour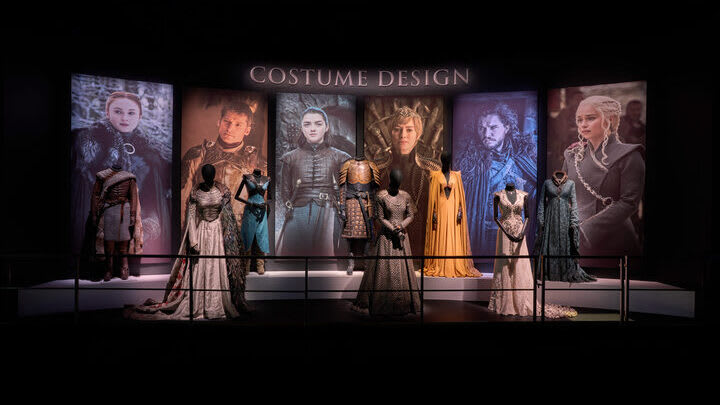 Teens, brace yourselves for an epic journey into the fantastical world of Westeros! The Game of Thrones Studio Tour is a thrilling adventure specially crafted for fans of this legendary TV series.
Step into the actual sets used for filming Game of Thrones. Wander through iconic locations like the King's Landing Courtyard and the Throne Room. It's like being transported to the Seven Kingdoms. Marvel at the authentic costumes and props from the show. Ever wanted to see Jon Snow's cloak up close or Cersei's crown? Now you can.
Engage with interactive displays that reveal the behind-the-scenes magic of the series. Learn about the intricate costume design, prosthetic makeup, and special effects that brought the world of Westeros to life.
Channel your inner Arya Stark by trying your hand at archery. Test your accuracy and skill, just like your favorite characters. Don't miss the chance to sit on the Iron Throne and rule the Seven Kingdoms, at least for a photo or two.
If time allows, consider pairing your Game of Thrones Studio Tour with a visit to Dublin Castle, just a short distance away. It's a delightful blend of fantasy and history.
Remember to use your pass to enjoy this fantastic Game of Thrones Studio Tour for free!
Discover Dublin Castle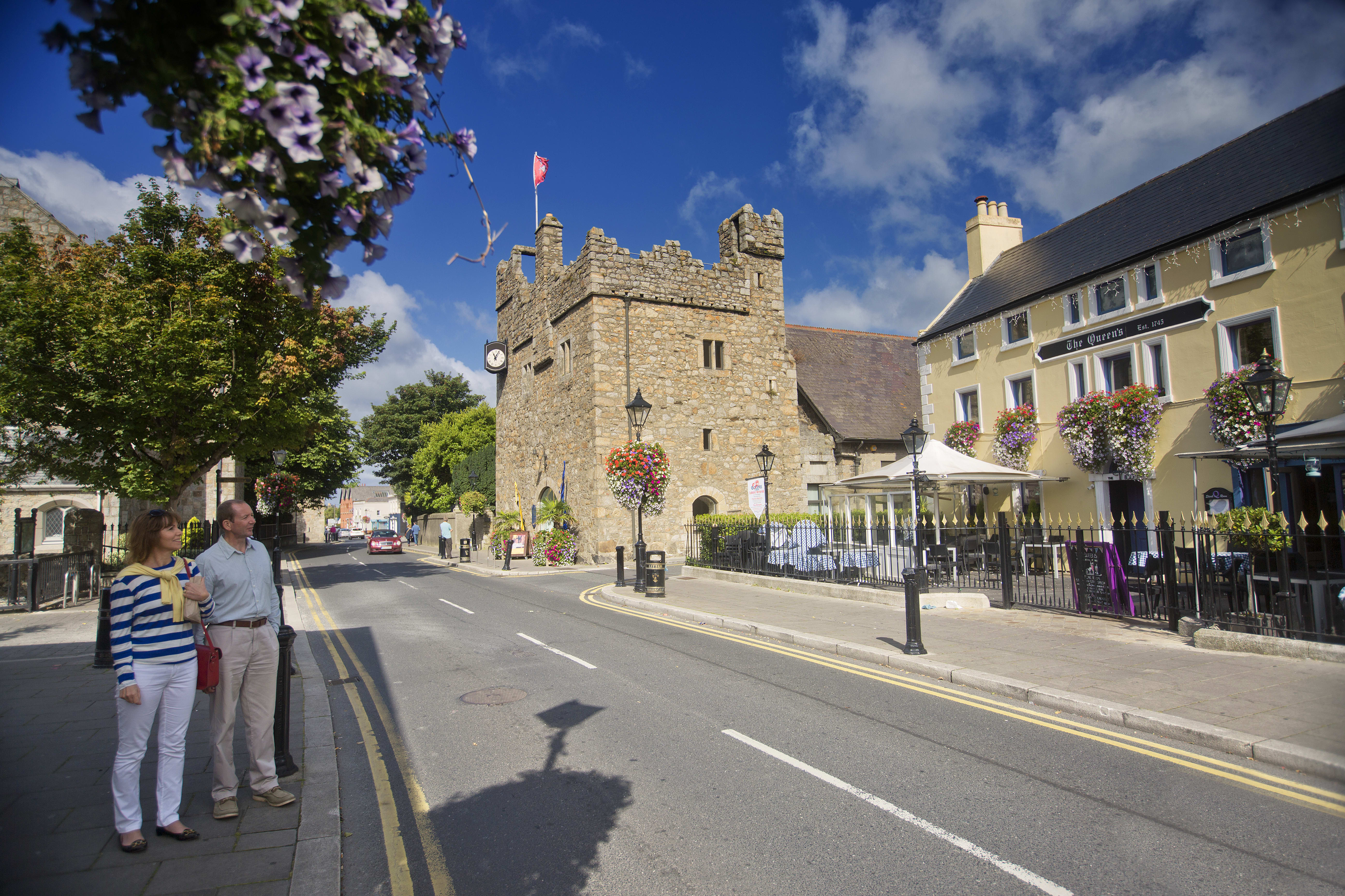 Dublin Castle, steeped in history and architectural grandeur, offers an enriching experience perfect for teenagers. With roots dating back to the medieval era, Dublin Castle symbolizes Ireland's history and places where centuries of Irish heritage and global events intersect.
The castle's beautifully landscaped gardens provide a tranquil escape from the city's bustle and offer picturesque relaxation or stroll spots. The castle's State Apartments showcase impressive art, décor, and architecture that reflect Ireland's heritage and global connections. The ornate State Apartments, adorned with historic treasures, offer a glimpse into Ireland's past. Use your pass for free admission to Dublin Castle and its beautiful gardens.
Step into a World of Wonders at the National Wax Museum Plus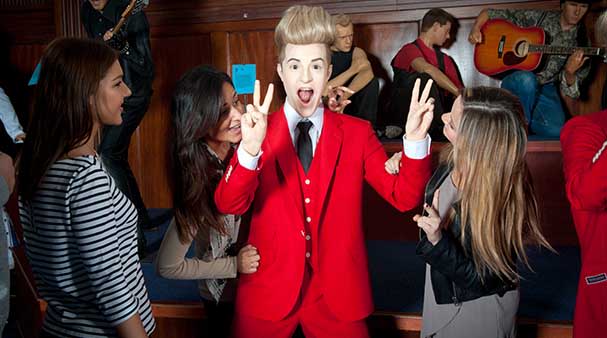 Teens, if you're on the hunt for a unique and entertaining experience in Dublin, the National Wax Museum Plus is your ticket to a world of wonders.
Get up close and personal with your favorite celebrities, historical figures, and fictional characters, all immortalized in incredibly life-like wax figures. From movie stars to superheroes, you'll feel like you're meeting the stars themselves.
If you're a fan of spine-tingling tales and the macabre, the Chamber of Horrors will pique your interest. Encounter infamous criminals and explore the dark side of history in a thrilling yet safe environment.
The museum isn't just about wax figures; it also boasts interactive science and discovery exhibits that are both educational and engaging. Dive into the world of fascinating experiments and hands-on learning.
Capture fun and memorable selfies with your favorite wax figures. It's a chance to show off your creative photography skills and create lasting memories. Test your wits in the Wax World Escape Game, an adventure that requires teamwork, problem-solving, and quick thinking to solve puzzles and escape within a set time limit.
Join a behind-the-scenes tour to learn about the art of wax figure creation. Gain insights into the meticulous craftsmanship that goes into making these life-like sculptures. Don't forget to use your pass to get free entry to the National Wax Museum Plus.
Explore Phoenix Park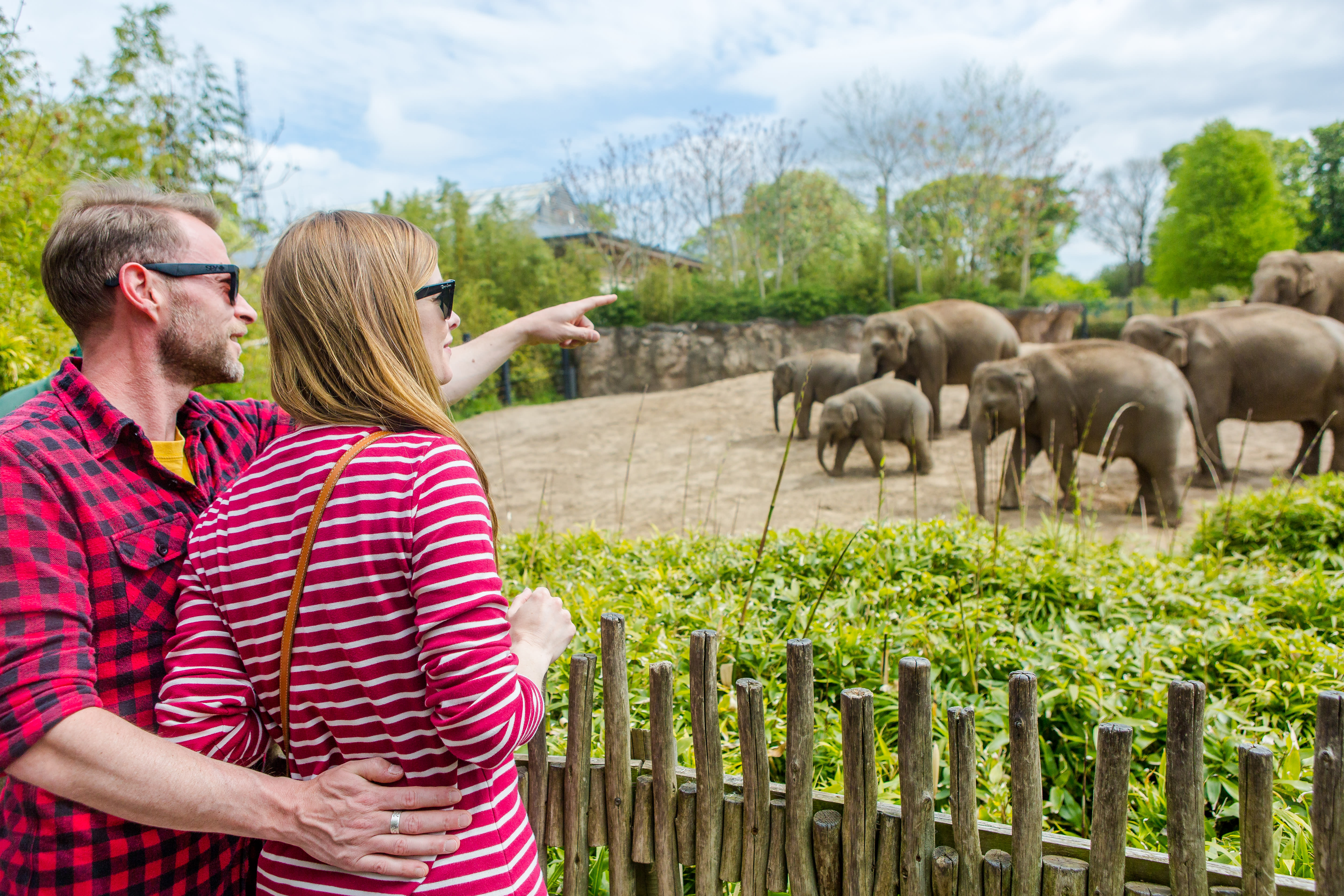 Phoenix Park, Dublin's sprawling green oasis, is not just a park – it's a vast playground of possibilities to explore.
Discover the official residence of the President of Ireland, Áras an Uachtaráin. While you can't enter the house, you can admire its beautiful exterior and the stunning formal gardens. Explore Ashtown Castle, a charming medieval tower house nestled in the park. It's a step back in time, offering insights into Ireland's rich history.
Use your pass to rent a bike from Lazy Bike Tours to explore the park's lush landscapes. Watch out for the park's wild deer population, especially during early mornings and late afternoons.
Pack a picnic and enjoy it in one of the park's many designated picnic areas. It's a great way to relax, soak up the sun, and savor delicious food.
Roam with the Wild at Dublin Zoo
While in Phoenix Park, visit the Dublin Zoo. Home to a diverse range of animals from around the globe, the zoo promises jaw-dropping wildlife encounters with various animals, from bears to bobcats.
Learn about wildlife conservation and zoos' critical role in preserving endangered species. It's an educational experience that's both eye-opening and inspiring. Explore the zoo's various habitats, including the African Savanna and the Kaziranga Forest Trail. These immersive environments make you feel like you've been transported to different corners of the world.
Attend keeper talks and animal feeding sessions to get up close with the animals and better understand their behaviors and habitats. Remember to use your pass for free access to Dublin Zoo.
Dive into Adventure at the SEA LIFE Bray Aquarium
Teens, if you're looking for an aquatic adventure right in Dublin, SEA LIFE Bray Aquarium is the place to be.
Prepare to be amazed by the diverse marine life on display. From graceful seahorses to fearsome sharks, you'll encounter creatures from local waters and exotic oceans. Walk through the incredible underwater tunnel, surrounded by sharks and rays swimming above and around you. It's like being in the heart of the sea.
Explore the mesmerizing world of jellyfish in their colorful and tranquil habitat. It's an experience that's both relaxing and captivating. SEA LIFE Bray offers interactive touch pools where you can get hands-on with some of the marine life. Feel the texture of a starfish or anemone and learn fascinating facts from marine experts.
Dive deeper into marine conservation efforts and discover how you can make a difference in protecting our oceans and their inhabitants. Don't forget to use your pass to explore the SEA LIFE Bray Aquarium's wonders for free.
Since SEA LIFE Bray is in the charming coastal town of Bray, consider combining your visit with a stroll along the scenic Bray Promenade or a hike up Bray Head for breathtaking views of the Irish Sea.
Discover Medieval Dublin at Dublinia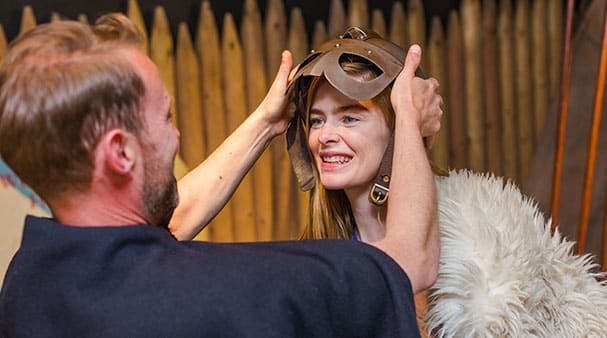 Step back in time and explore medieval Dublin and the age of Vikings at Dublinia. This museum transports you to medieval Dublin, where you'll walk through recreated streets and buildings, looking at life in this fascinating era.
Dive into Viking history with exhibits that reveal their influence on Dublin. Explore their settlement customs and dress up as Viking warriors. Discover the darker side of history through the Crime and Punishment exhibit. Learn about medieval justice, prisons, and punishments that will send shivers down your spine.
Engage with interactive displays that make history come alive. From trying your hand at medieval games to deciphering ancient runes, it's an adventure of learning and fun. Become an archaeologist for the day by participating in the Dig It! activity. Unearth artifacts and learn about the science behind archaeological discoveries.
Don't miss the chance to dress up in Viking or medieval costumes. It's fun to immerse yourself in history and capture fantastic photos. Use your pass to enjoy complimentary access to Dublinia.
Unearth Dublin's Secrets on the Murder by Temple Bar Mystery Tour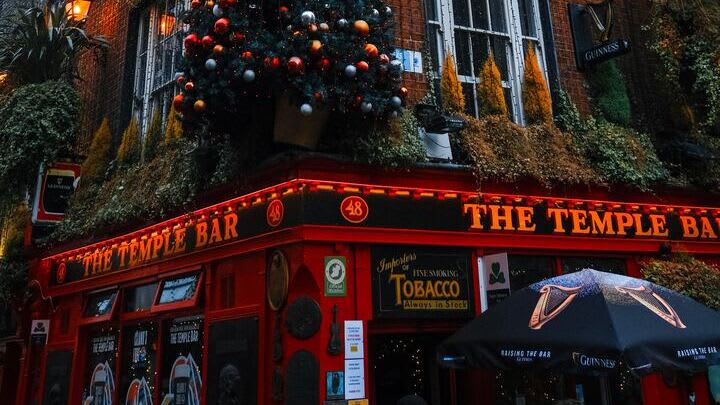 Get ready to unravel mysteries and explore Dublin in a unique way with the Murder by Temple Bar self-guided Murder Mystery Tour.
Begin your adventure in the vibrant Temple Bar district, known for its cultural flair and cobblestone streets. It's the perfect backdrop for a thrilling mystery. Along your journey, you'll encounter historic sites and landmarks, adding depth to your Dublin experience while following the trail of clues.
This self-guided tour isn't just about solving a murder mystery; it's an interactive challenge that engages your detective skills. Follow the clues, examine the evidence, and piece together the puzzle. Gather your friends or family for a team effort. Working together to crack the case adds an element of camaraderie and fun to your adventure.
While the tour isn't long, having some snacks and water with you is a good idea so you stay energized throughout your adventure. Don't hesitate to ask locals for help or hints if you get stuck on a clue. Dubliners are known for their friendly nature and may offer valuable insights.
Final Thoughts
Dublin is not just a destination; it's an experience. It's a city where teenagers can immerse themselves in history, culture, and adventure while creating lasting memories. From exploring ancient castles to sampling international cuisines and enjoying the vibrant atmosphere of this bustling capital, Dublin offers teenagers an enriching and unforgettable travel experience.