Hong Kong in January
Are you heading to Hong Kong in January? Check out our guide to the month, and find out what to pack, what to expect, and where to go to make the most of it!
Including:
Is January a good time to go to Hong Kong?
What is the cheapest month to travel Hong Kong?
What month is the rainy season in Hong Kong?
Hong Kong in January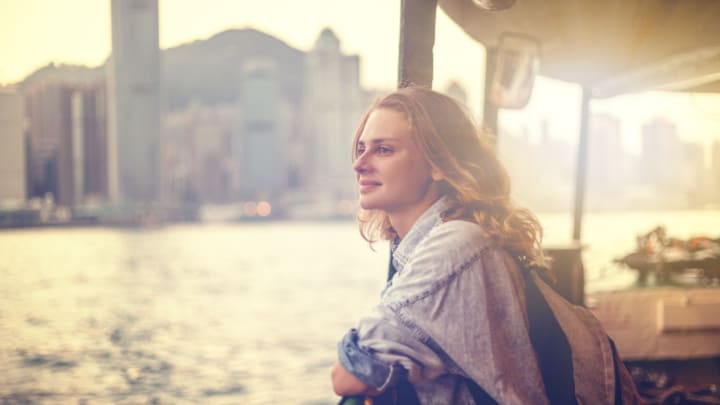 Is January a good time to go to Hong Kong?
January is a great time to visit Hong Kong, as it's outside of the busiest season, and the weather is a lot more palatable for most of us Westerners! However, don't expect scorching heat - as January is the coldest month of the year.
What is the cheapest month to travel Hong Kong?
October is the cheapest month to travel to Hong Kong, for both flights and accommodation. This may be due to the lack of seasonal events over this period, or simply because October is a pretty quiet month travel-wise for many people.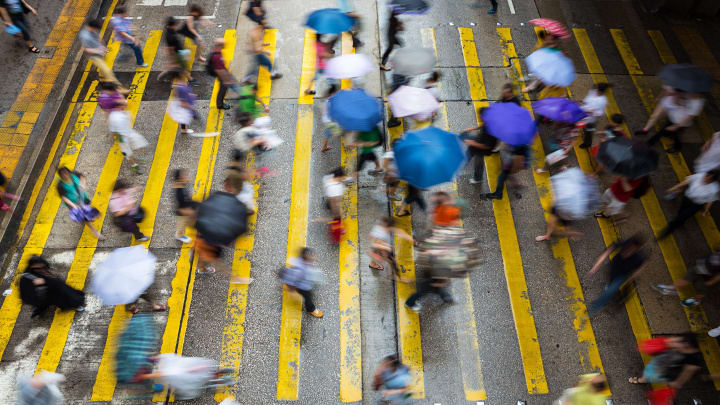 What month is the rainy season in Hong Kong?
May - September is the wettest season in Hong Kong while also being the hottest. 80% of Hong Kong's rainfall occurs during this period, so if you visit Hong Kong in January, expect a cool and dry experience!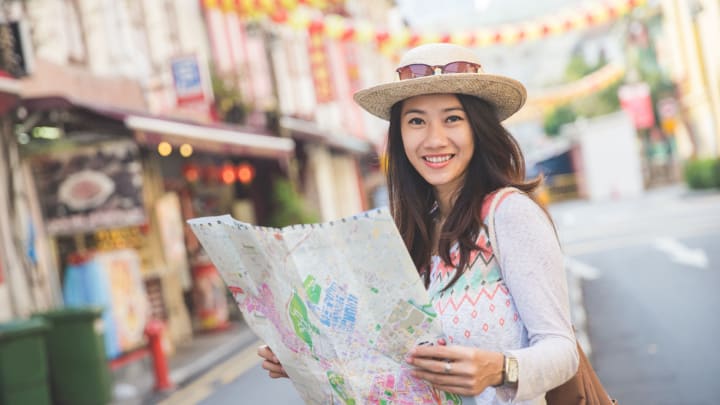 Hong Kong in January: Weather
January is Hong Kong's coldest month, with temperatures in the province hitting average highs of 66°F during the day and average lows of 58°F in the evening. So, even at its coldest, Hong Kong in January is incredibly mild and pleasant. Coupled with the month's low rainfall, you're in for a treat!
So, when packing, take these temperatures into account. Make sure to pack warmer clothing for the evenings and some lighter jackets for the day. You can comfortably leave the wooly hats, scarves, and jackets at home, though, unless the thought of 58°F evening gives you chills.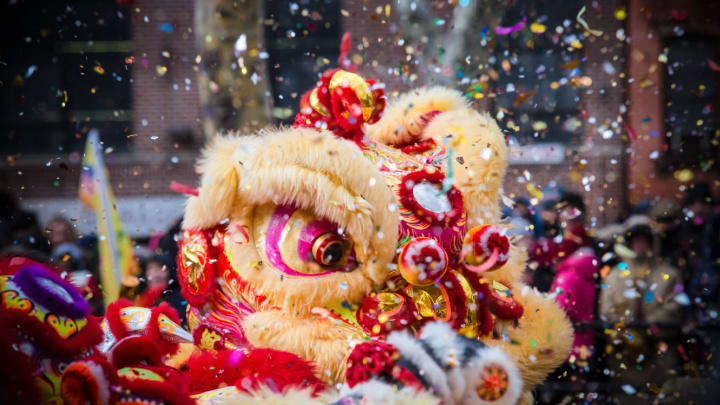 Hong Kong in January: Seasonal Events
Unfortunately, there aren't a lot of seasonal events that happen in Hong Kong in January. You have the Gregorian New Year - the one most of us celebrate - on January 1, which people do celebrate in Hong Kong, but not to the same extent as out West. The only other event that can occur in January is the Lunar New Year. However, because that date moves depending on the moon, it isn't set in stone. Because of this, it's worth looking it up online to see if it lands on your vacation!
Things to do in Hong Kong in January
So, what can you do on your January vacation in Hong Kong? Well, we'll include a mix of both indoor and outdoor activities so you can make the most of it!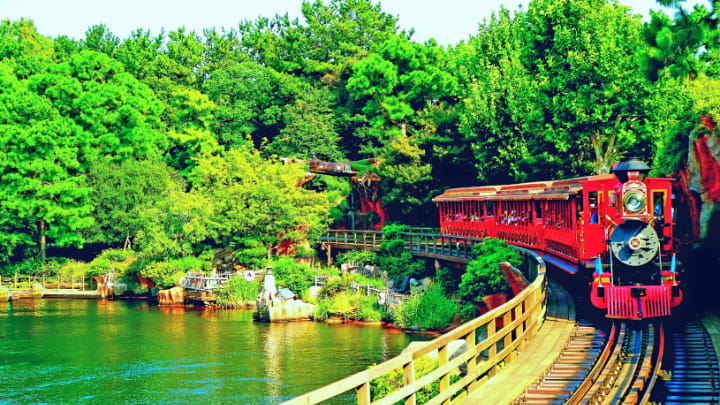 If you're bringing the little ones with you on your Hong Kong vacation, you can't go wrong with a trip to Disneyland! Hong Kong's biggest - and arguably best - theme park has tons of thrills and spills for all ages.
Inside, you'll find themed rides featuring some of Disney's most recognizable characters, from Elsa to Ironman. By the time you've seen them all, you'll have helped save the world countless times! You can even stay on-site if you want to make the most of your visit, as Disneyland Hong Kong offers a number of unique hotels themed around different eras and characters from the company's history.
And, with a mix of indoor and outdoor experiences, Disneyland Hong Kong is the perfect place to visit in January!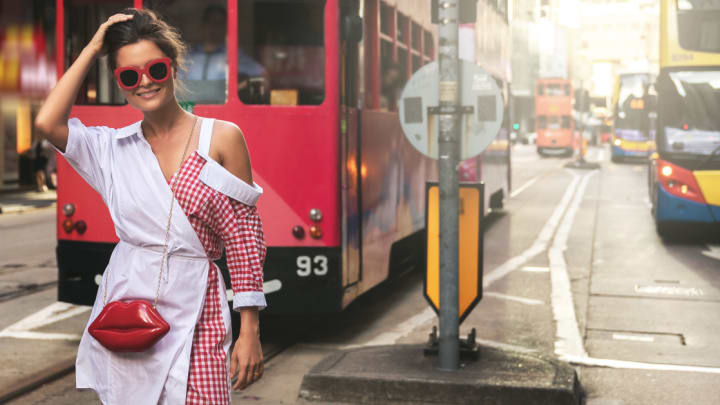 If you like to sightsee and want to get all of it done in a day, there's no better way than on a Big Bug Sightseeing Tour. With them, you can hop off at any stop, take a closer look at one of many Hong Kong landmarks, and then get the next bus to continue your trip. They give you the control you need to see what you want when you want, making them the perfect way to tick all your bucket list entries in 24 hours.
With your Big Bus ticket, you can see Victoria Park, Man Mo Temple, Lan Kwai Fong, Causeway Bay, and more. And, with ten languages available through the audio guide, you'll be kept in the loop about the history of each one in the run-up to reaching it, so you can decide if you want to get off and have a browse.
And hey, if you're more of a night owl, you can even do it at night.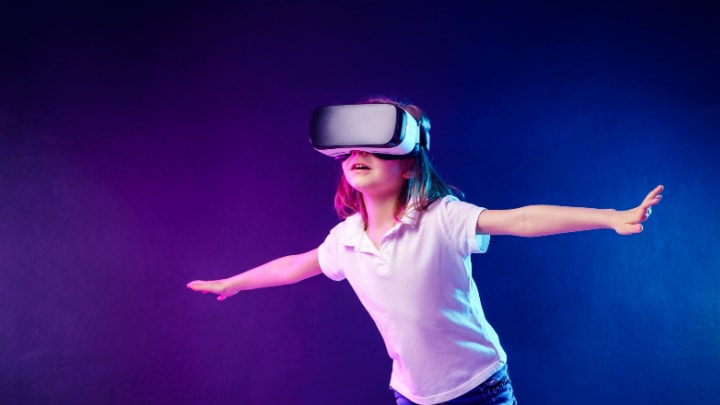 Beat the evening chill with a trip to another reality. At Legend Heroes Park, you'll find a wealth of gaming goodness, from VR to arcade cabinets, and even old-school-cool games like air hockey.
Your ticket gives you two hours to explore and play whatever you please, from zombie shooting co-op VR fun to classic arcade games like Pacman and Streetfighter. You can even grab a coffee and a snack at the on-site cafe to keep yourself fueled for more gaming fun!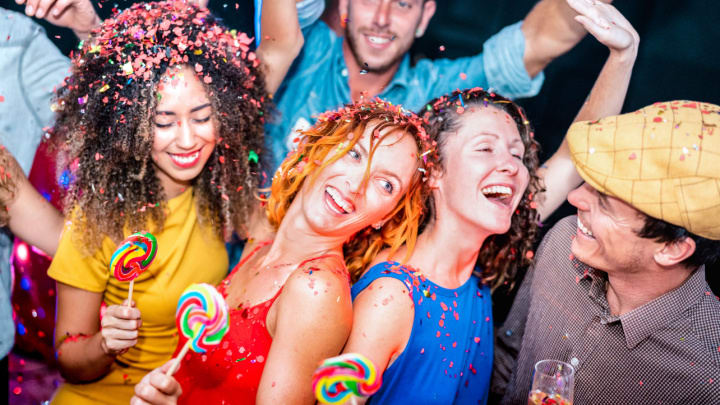 If you're traveling to Hong Kong alone in January, you may want some company. Why not get boozy and make some new pals on a pub crawl of Lan Kwai Fong - Hong Kong's party district?
Visit hidden rooftops with stunning city views, cool neon-lit alleyways, secret passages, and hidden doorways to some of the city's best watering holes. You'll be joined by like-minded party animals from all over the world, so it's the perfect time to make some travel buddies!
Your pub crawl ticket includes entry, beers, cocktails, and shooters in the various bars you'll visit, plus entry to one of the city's hottest clubs. There's no better way to stay warm than a belly full of spirits!
And that's everything you need to know about visiting Hong Kong in January! If you're sticking around for a while and the above suggestions won't fill out your itinerary, don't worry; Go City's got you covered. With our All-Inclusive Pass and Explorer Pass, you can see the best of the rest for one low price!