Labor Day in Las Vegas is all about the parties, celebrities, and sunshine. Las Vegas will play host to lots of celebrity appearances and shows along the Strip. Prices tend to increase for holiday weekends and shows and parties often sell out quickly, so be sure to check the holiday weekend lineup to plan ahead and book as soon as you can. If you're looking for Las Vegas Labor Day Weekend 2019 ideas, check out some of these local activities and fun things do in Las Vegas in September, including:
Rockstar Pool Party
Hoover Dam Tour
Drinks @ Señor Frogs
High Roller Observation Wheel at the LINQ
Fly LINQ Zipline
Fremont Street
Bellagio Conservatory & Botanical Gardens
EDM Concerts
The Wildlife Habitat at the Flamingo Hotel
1. Pool Parties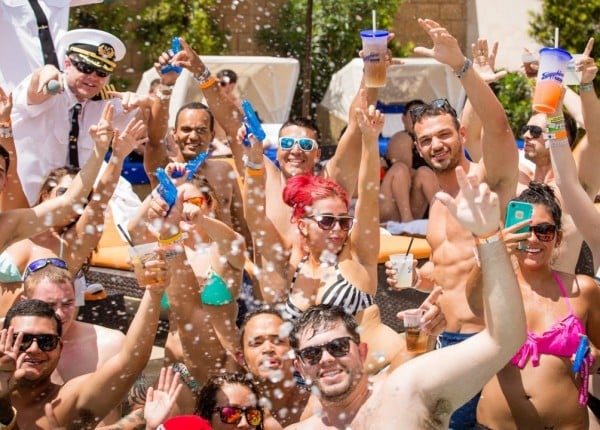 Pack your sunscreen and take advantage of one of the last weekends of summer and join in on some Vegas pool party fun. One popular option is the Rock Star Pool Party Tour, which escorts you around town to the hottest clubs in style. Reserve a spot on a tour and enjoy not having to worry about the logistics or reserve a cabana in advance at a pool of your choice for a VIP experience. Most pools will also be hosting special Labor Day Weekend events, so you can party poolside along popular DJs,celebrities, and more.
2. Hoover Dam Tour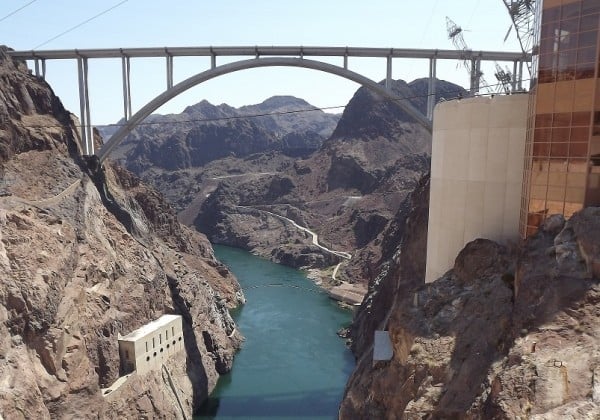 The Hoover Dam is a must-see attraction when visiting the Las Vegas area. It's a marvel of twentieth-century engineering as well as a national landmark. You'll get to soak up the amazing sights of the Hoover Dam from the Mike O'Callaghan-Pat Tillman Memorial Bridge, which will give you an amazing view from 900 feet above the Colorado River. Detailed tours of the dam and its workings are fascinating glimpses behind-the scenes. You can also opt to upgrade on site for additional tours for a small fee.
3. Drinks @ Señor Frogs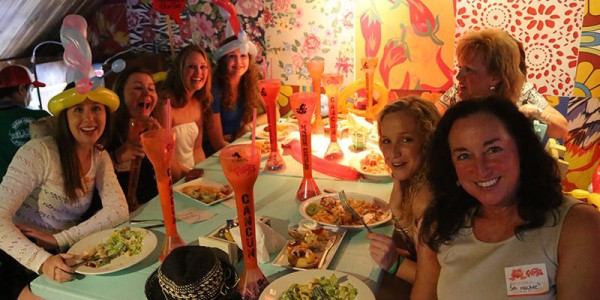 Get ready for a night out at the famous Señor Frogs. Offering tasty Mexican-inspired cuisine alongside delicious, inventive drinks, this popular restaurant is one of our favorites. Don't forget about their one-hour open bar, which can both be a lot of fun and save you some money. Have some fun and get a little loco while you're at it.
4. Entertainment at The LINQ
Head to The LINQ, an open-air shopping, dining, and entertainment destination and see what they've got going on for the weekend. Get above it all on the
High Roller Observation Wheel
for some great views of the scene on the Strip below and fun photo opportunities. The ride lasts about 30 minutes, all the while you'll be surrounded by beautiful views of downtown Las Vegas, from 550 feet above the ground. Another one our favorite options at this entertainment mecca is is the
Fly LINQ Zipline
. If you opt for a night flight (our recommendation), you'll get exhilarating views of the illuminated city below you. If you'd like the full scoop on
what to do at the LINQ
, check out our handy post on the subject.
5. Fremont Street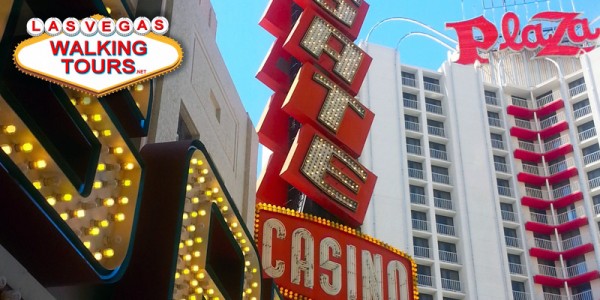 One of the hippest areas in Las Vegas is Fremont Street. With everything from trendy bars and restaurants to boutique shops and indie bookstores, they've got it all. It's also an up-and-coming neighborhood, so expect to see something new each time you visit. People especially love Downtown Container Park, a neat little shopping an dining district fabricated from reclaimed shipping containers. Whether you want to explore on your own like a local or take an informative tour, Fremont Street awaits your company.
6. Bellagio Conservatory & Botanical Gardens
If you're looking for a refreshing breath of nature in the middle of the Nevada Desert, the Bellagio Conservatory and Botanical Gardens is a must-visit destination for you. With fabulous, elaborate themes that change seasonally, there's always something new and fantastic at this attraction. Admission to this popular garden and conservatory is free, and you don't need to be staying or gaming at the Bellagio to enjoy the exhibit.
7. Dance it Out to an EDM Show
Lots of top DJs and artists will be celebrating Labor Day Weekend by working in Las Vegas (thank you DJs!). Among the top acts for Labor day 2019 are the one and only Cardi B, the inimitable Rick Ross, and the famous (infamous?) DJ Pauly D. Check out the lineup put together by
electronic.vegas
 to see if one of your favorites will be at a Vegas venue and snag some tickets. Many events are ticketed by the day and the duration of the festival, so you can pick what you'd like to see and how long you'd like to party for. There are also still plenty of events whose special guests have yet to be revealed, so check back often to see who's appearing.
8. The Wildlife Habitat at Flamingo Hotel
This is one of the more unique and most beloved attractions in all of Las Vegas. The Flamingo Hotel honors their namesakes with a
wildlife habitat
featuring these stunning birds alongside turtles, fish, and other exotic birds. A visit here is a great chance to connect with nature in the middle of an urban jungle. This is an especially great place to stop if you have children, it's a great escape from the typical Las Vegas scene. Admission to see these amazing birds is free!
Save on Attraction Admission
There you go--plenty of fun ideas for things to do in Las Vegas in September to help you plan your Labor Day weekend itinerary. Remember, some of these great attraction options are available on the Go Las Vegas pass, which can save you up to 65% on combined admission prices. If you're looking for more info on what to see in Sin City, check out our guide to Las Vegas. We hope you consider visiting some of these attractions to help round out your summer vacation in style.
Share your adventure with us
Remember to tag @GoCity in your holiday snaps and we'll feature you on our page. Follow the Go City Instagram and Facebook pages for competitions, special offers, and events and inspiration for your chosen destination too!