Las Vegas is a popular vacation destination for many, especially those looking to combine arts, culture, and entertainment with some fantastic explorations of the natural world. If you're traveling to Las Vegas for a longer vacation – five days, or up to one week – check out our top suggestions for things to do in the area.
We've grouped the itinerary into seven different days, but you can feel free to arrange as best suits your schedule and interests.
Featured Las Vegas Attractions Include:
Hop-on Hop-off Big Bus Las Vegas Tour
High Roller Observation Wheel / LINQ Promenade
Madame Tussauds Las Vegas
Exhibitions at The Luxor
Eiffel Tower Experience
Bellagio Conservatory & Botanical Gardens
Hoover Dam Tour
Grand Canyon Tour
And more!
Day 1
Hop-on Hop-off Big Bus Las Vegas Tour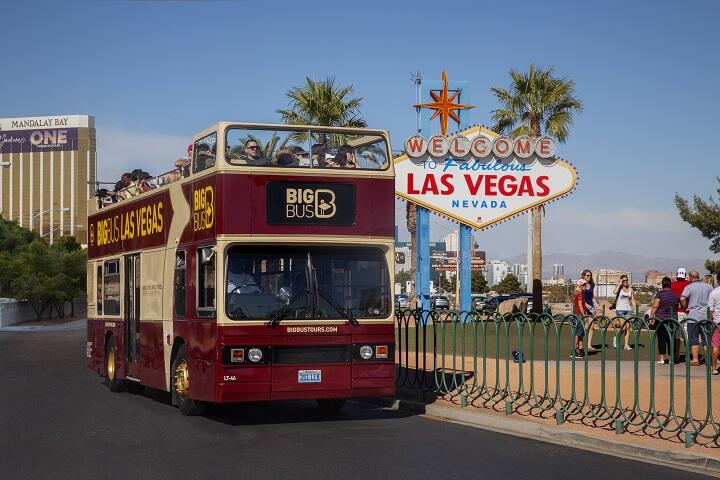 For those of you visiting Las Vegas for the first time, it's important to get a full sense of the city itself. A hop-on hop-off Big Bus Las Vegas Tour is a smart choice, because you can enjoy the informative narration and the flexibility to explore what interests you most.
The Classic Route takes you on a tour of all the best spots in the city, including The Strip, Downtown, Belaggio Fountains, The LINQ, The Mob Museum, The Strat and much more!
High Roller Observation Wheel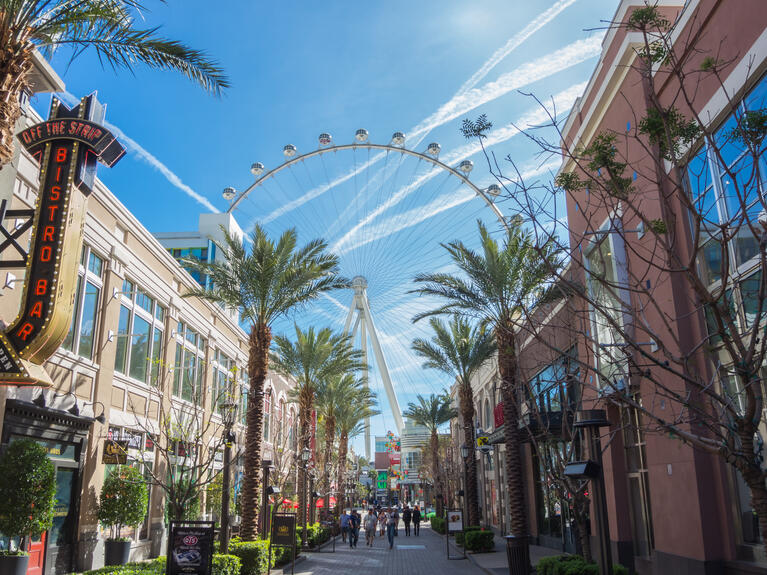 One of the best ways to truly appreciate the glitz and glam of Las Vegas is from an aerial vantage point. That's where the High Roller Observation Wheelcomes in! Take a daytime ride on this popular observation wheel to see the full scope of the Strip and snap some stellar photos. The ride will take about 30 minutes.
LINQ Promenade
After you disembark from the High Roller, you'll want to spend some time exploring the LINQ Promenade that surrounds the observation wheel. You'll find everything from delicious restaurants to popular shops and beyond. It's a great place to get in some souvenir shopping (or just some regular old shopping for fun) and a nice lunch or dinner.
Day 2
Madame Tussauds Las Vegas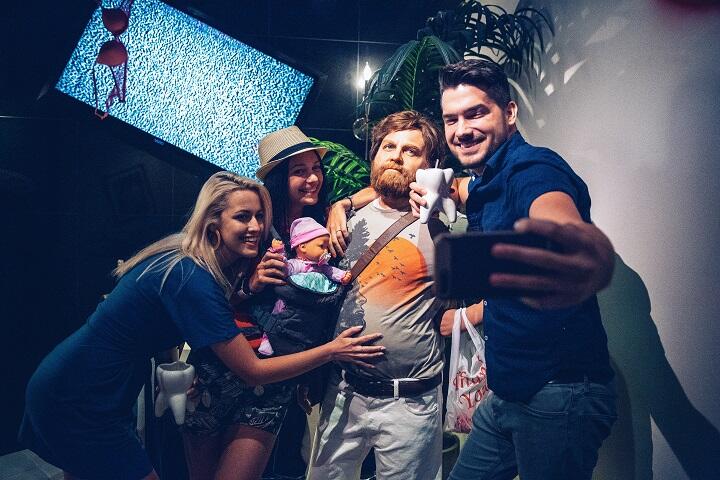 You don't need to head to Hollywood to enjoy celebrity culture – just pop by Madame Tussauds Las Vegas! Located right in front of the Venetian, this perennially popular attraction features stars from film, music, art, sports, and more. You'll especially like Las Vegas-specific components like the Hangover Experience. Don't forget to keep that phone or camera charged!
The Grand Canal Shoppes
Since you're in the area, this eclectic mall is another good opportunity to indulge in one of Las Vegas' favorite pastimes. You'll find high-end fashion and fast fashion right alongside each other, plus toys, music, electronics, and much more.
Marvel Avengers S.T.A.T.I.O.N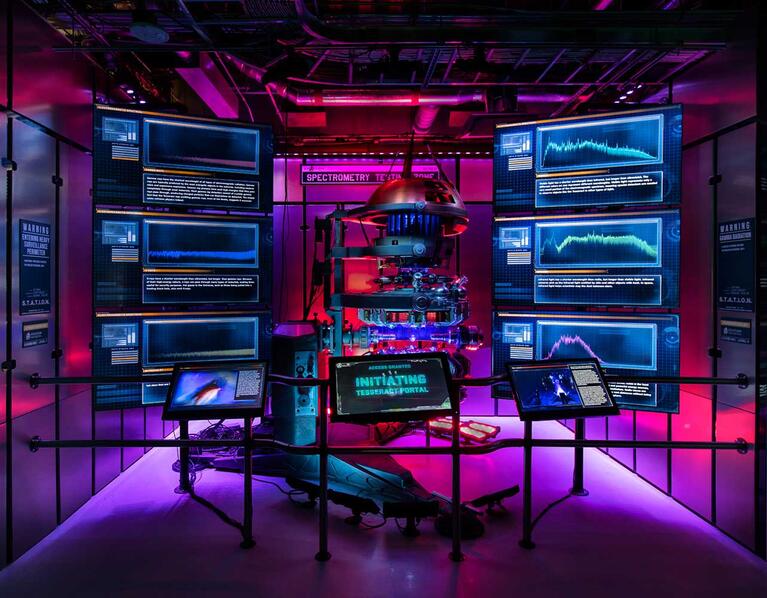 Head a bit north on South Las Vegas Boulevard to explore the Marvel Avengers STATION. Anyone with a love for superhero comics, movies, and culture should definitely pay a visit to this amazing exhibition – especially if you have children. This totally immersive experience allows you to explore the world of Marvel in a whole new way. You'll become part of the action as you roam through interactive exhibits and fascinating displays.
Tip: Download the AvengerStation app before your visit for the best experience.
Day 3
BODIES: The Exhibition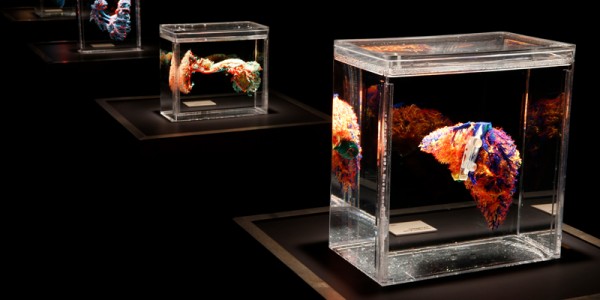 Spend today at the Luxor with a look at some of their enchanting exhibitions, including BODIES: The Exhibition. This informative and entertaining exhibition focuses on the human body from a cultural and biological perspective. Featuring real preserved human bodies and organs, it's a compelling and fascinating exhibition that's engaged more than 15 million visitors around the world
TITANIC: The Artifact Exhibition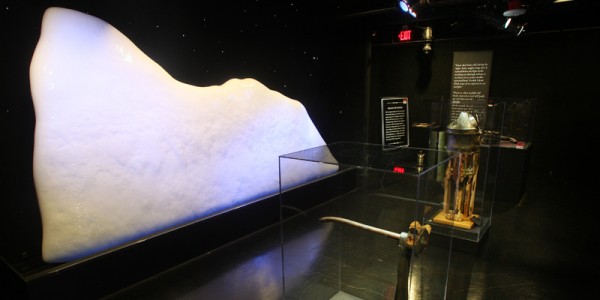 Another offering at the Luxor is the TITANIC: The Artifact Exhibition. Learn all about the wonder and luxury of the Titanic, and the tragedy that infamously struck her on her maiden voyage. Filled with genuine artifacts from the wreckage of the Titanic, including luggage, floor tiles, a window frame, a piece of the hull, and an unopened bottle of champagne from 1900, this exhibit is one of the most popular in history.
You can also walk through scale recreations of the Grand Staircase and the Promenade Deck, to really get feel for how grand this ship truly was.
Day 4
Eiffel Tower Experience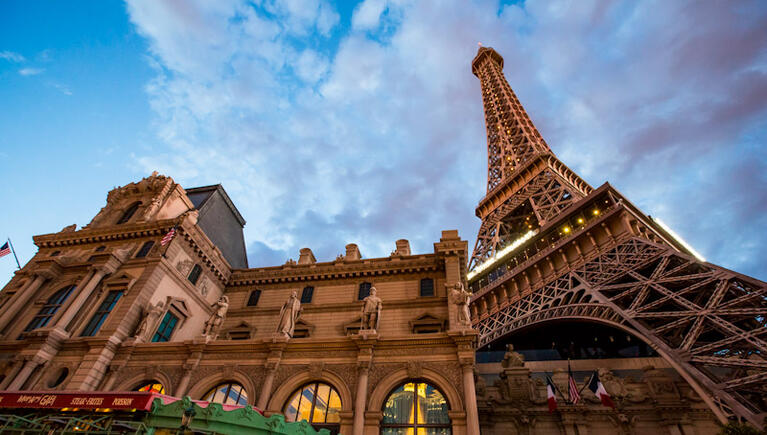 You don't need to splash out the cash for a plane ticket to Europe to explore the beauty and grandeur of Paris – just head to the Eiffel Tower Experience at Paris Las Vegas. This recreated version of top Parisian attractions – including the Louvre, the Paris Opera House, and L'Arc de Triomphe, as well as the Eiffel Tower itself – is the perfect addition to the opulence and splendor of Las Vegas.
Explore these landmarks, then ascend to the top of the Eiffel Tower for another great observation deck experience. You'll get to see many famous landmarks along the Las Vegas skyline, and learn about the city from the local guides.
Bellagio Conservatory & Botanical Gardens
Located in the Bellagio hotel, these beautiful gardens are truly a magnificent sight to behold. Depending upon the time of year you're visiting, you'll be able to enjoy a different, elaborate, and painstakingly detailed exhibition comprise of flowers, plants, and other organic components.
They often have seasonal exhibits, too, so the holidays are an especially fun time to visit. Because these displays are so detailed and almost completely made of organic components, there are certain in-between dates when the conservatory is closed as they transition between seasons; consult their website to see which days they will be closed.
Bellagio Fountains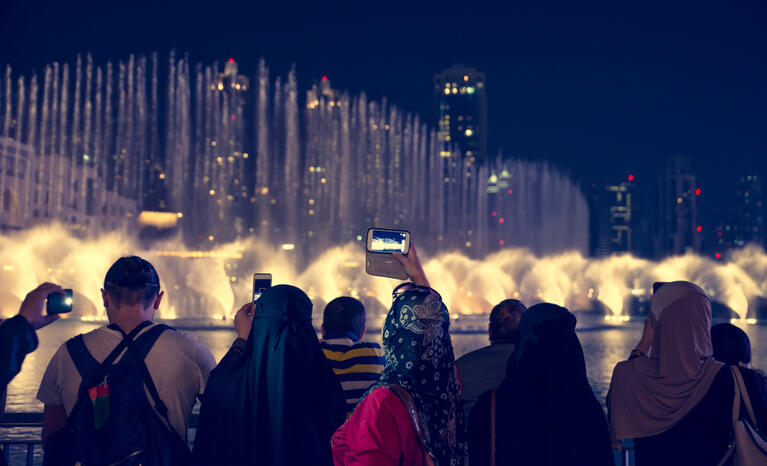 Whether you only know of it from the final scenes of Ocean's Eleven, or have waited for the famed Bellagio Fountains from the moment you first booked that plane ticket, this is a must-see for all visitors to the city. Come here at night to enjoy the dancing lights and flowing waters of the fountain, and snap that truly iconic Vegas photo.
Day 5
Downtown – Fremont Street Walking Tour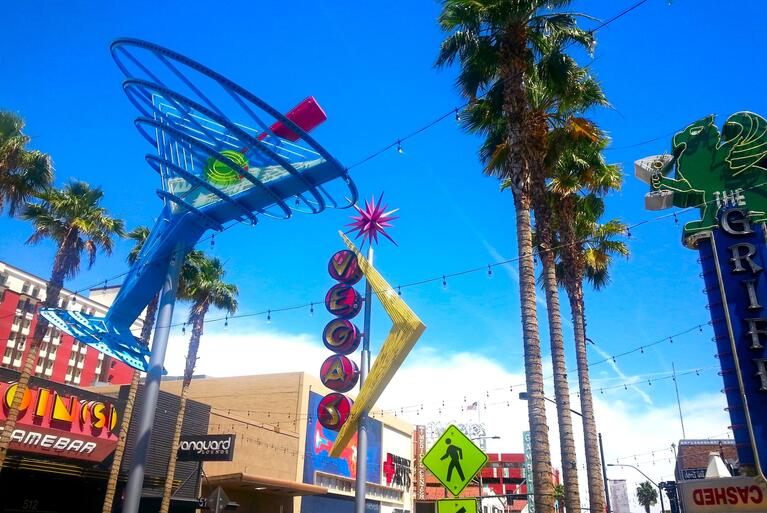 Explore a new area of the city with a walking tour of Downtown and the bustling up-and-coming area of Fremont Street You'll see shops, hotels, landmarks, and much more. The tour is about two hours, and is a walking tour, so be sure to dress comfortably and wear good shoes.
The Mob Museum
If you're interested in mob movies or the history of organized crime at all, then a visit to the Mob Museum is a smart idea. This engaging museum includes interactive, high-tech exhibits, unique artifacts and objects, plus previously-before unknown information about the history of organized crime in America.
Downtown Container Park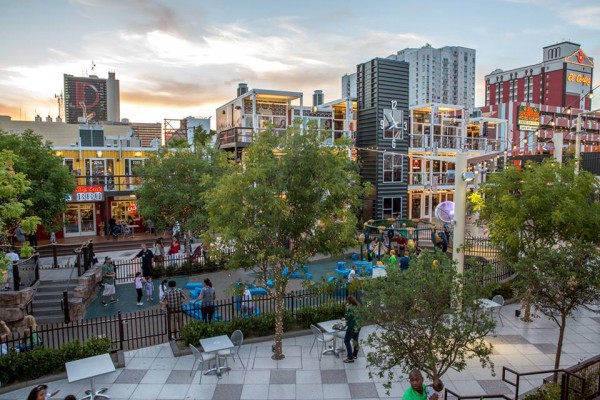 You'll see this park during your Fremont Street tour, but it's worth coming back here to enjoy the plethora of activities typically going on in this park – especially during the spring and summer months. Explore shops and galleries, a playground, and restaurants, and partake in periodic special events. There's enough here to spend an entire afternoon, or just an hour or two.
Day 6
Hoover Dam Tour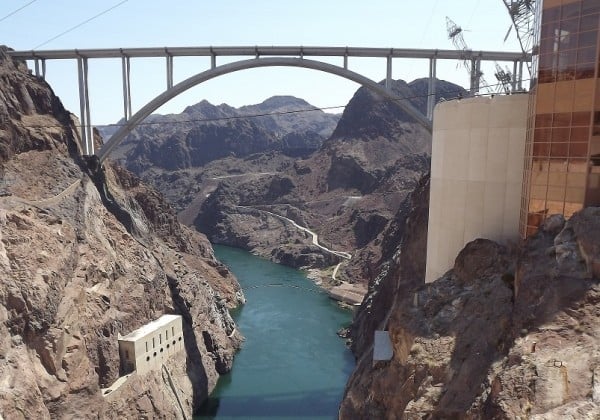 This is another can't-miss attraction in the region. It's time for a day trip out of the city to see the iconic Hoover Dam. This marvel of twentieth-century engineering is a truly fascinating sight to behold. Take a half-day bus trip out to the Dam, where you can also see the Colorado River and Black Canyon. Pay a small upgrade fee (discounted from regular prices for Go Card holders) to explore other areas like the Visitor Center, and to enjoy a Ranger-guided tour.
Las Vegas Shows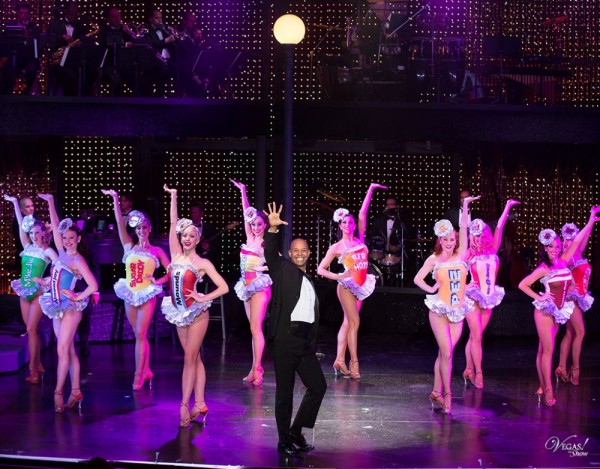 You can't leave Las Vegas without taking in one of their legendary performances! Whether you're interested in a comedy routine, a kid-friendly pet show, an adults-only burlesque show, or a popular musical performance like the Beatleshow Orchestra, we've got you covered. Choose from several different Las Vegas shows with the Go City® – enjoy one, or enjoy a few.
With Go City®, you can pick up tickets to multiple different shows in Las Vegas; consult our website for details.
Day 7
Grand Canyon Tour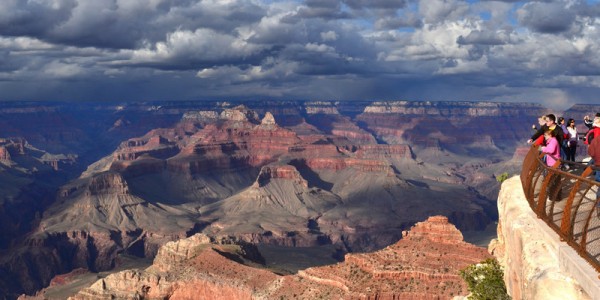 Spend your last day of the trip exploring one of the country's most amazing natural wonders – the one and only Grand Canyon. This full-day tour provides you round-trip transportation out to the South Rim of the Canyon, a tour of Grand Canyon Village and top viewpoints, trails, and attractions, plus a picnic lunch and snacks. En route, you'll also pass over the Mike O'Callaghan-Pat Tillman Memorial Bridge (the perfect place to see the Hoover Dam from), through the Mojave Desert, and by Route 66.
 
Save on Attraction Admission
We hope you've enjoyed this list of our favorite Las Vegas attractions, and that you find this itinerary an inspiration as you work to plan your own trip. Consider adding a few of these top attractions to your trip plans, as you will save big on admission with the Go City®. Happy travels!