Living in the present is pretty great. But do you ever think about what it was like to live in the past? Frilly sleeves, garish wigs, and opulent palaces do have their charm. While time travel is still not a thing, there's always the opportunity to visit old things that still exist. And look at them. Maybe even learn something about them too. And if you're a London resident, or visiting the city from further shores, you've an abundance of history to dive into. So, history buffs, crack out the monocle and read this handy digital parchment we've put together. You want historical things to do in London? We've got historical things to do in London! These are some of the best.
Featuring:
The Tower of London
Westminster Abbey
St Paul's Cathedral
Hampton Court Palace
The Cutty Sark
and more!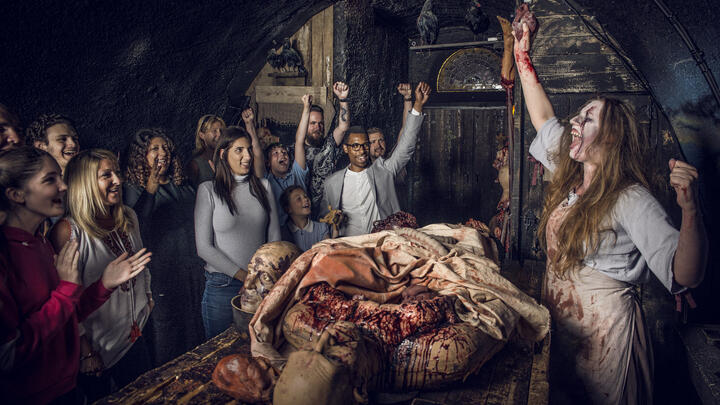 Let's kick things off with something spooky. London has a rich history dating back thousands of years. And, of course, tragedy and evil have left their mark on the city during that time. From fires to plagues, serial killers, and strung-up monarchs, London's foundations are a little grim. Why not immerse yourself in all of it at the London Bridge Experience?  
Reprising the roles of London denizens from times past, a cast of colourful and informed actors will take you through some of the most chilling moments in London's history. And, if you dare, you can descend into the depths of the underground tombs. There, you'll meet a ghoulish cast of forgotten evil. They might even chase you, so be careful! There's even the kid-friendly Guardian Angel Experience, which tones down some of the scares.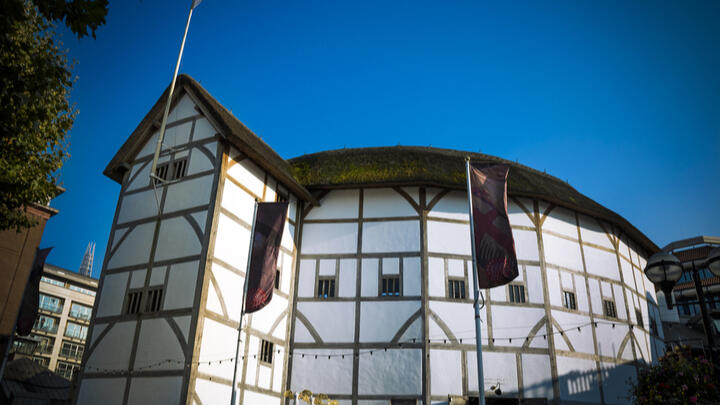 Speaking of historical things to do in London, why not visit the home of one of the world's most famous scribes? This accurate recreation of the 16th-century theatre is quite the sight. And, thanks to the well-informed guides, your visit will be chock full of Shakespearean information. Hear exciting stories about the building's history, the city in those times, and how the reconstruction came about. 
You'll learn about how the original's acoustics have been recreated, and get a chance to sit and ask questions once the tour is over.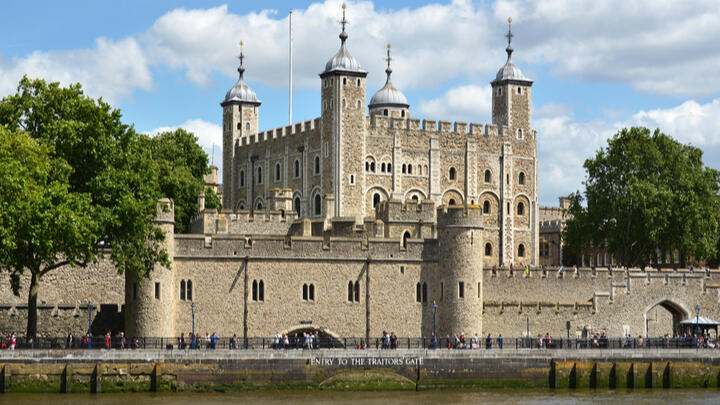 Off with their heads! Dramatics aside, you'll be off your head on wisdom after visiting one of London's historical jewels. The Tower of London is one of the city's most iconic landmarks, and for good reason. From its early days as a fortress, to its teenage years as a prison, there's a lot of history to unpack here. Come for the beheadings; stay for the Crown Jewels, which are kept safe inside. They're sure to dazzle you!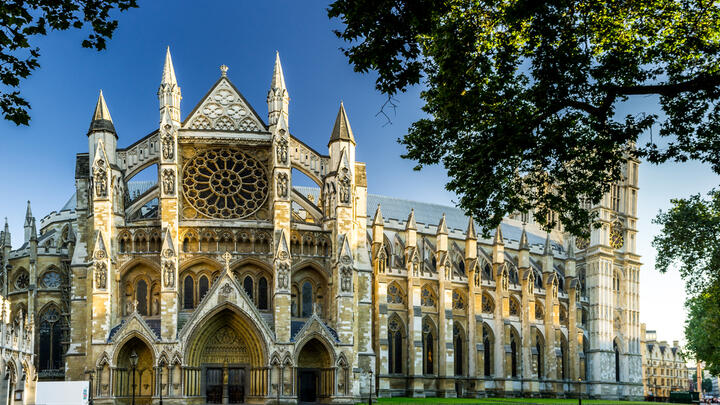 Welcome to Britain's most famous abbey. Westminster Abbey has been the coronation location for kings and queens for nearly a thousand years. In fact, many royal festivities take place there, including weddings. Step inside the glorious gothic abbey and see what all the fuss is about. There's the Coronation Chair, where royals take their seats once said coronation takes place. It's one of the oldest pieces of furniture in England, dating back before the black death in the mid 14th century!
You'll also find the tombs of both Charles Dickens and Darwin, Elizabeth I, and the Grave of the Unknown Warrior - a testament to the countless people who lost their lives during the Great War. Easily one of the most historical things to do in London.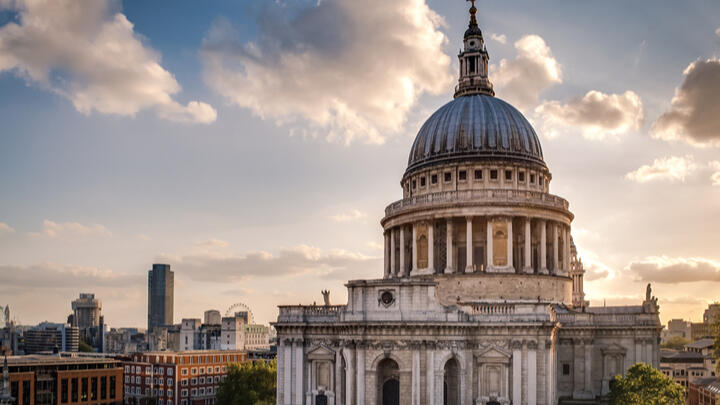 Next on our epic historical list of things to do in London is none other than St Paul's Cathedral. Known for its dome, it's one of London's most recognisable landmarks. And the good news is that it's just as striking on the inside too. The location of Charles and Diana's wedding back in the '80s, St Paul's is a visual feast. Be sure to check out the whispering gallery, where whispers curiously carry from any wall within the dome to the other side. And head down to the crypt to see the tombs of historical luminaries like Sir Christopher Wren.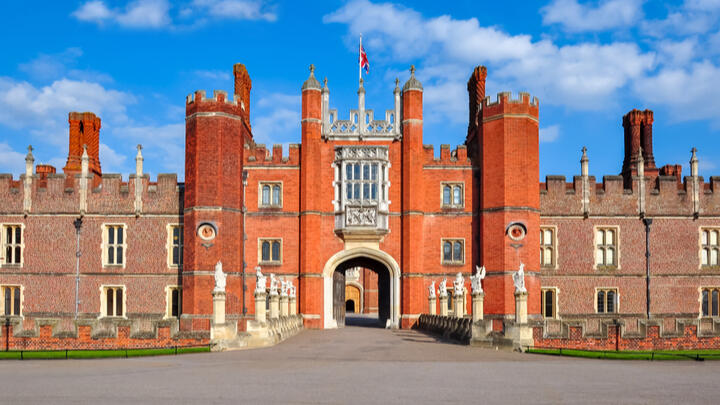 The palace that can. Hampton Court Palace is an ode to Tudor opulence, having been Henry VIII's favourite hangout back in the 1500s. Here, he'd regularly boogie the night away, throwing shapes as his favourite musicians blasted era-appropriate jams. Probably. Regardless, the palace itself has been kept up remarkably well. Tour the halls to see luxurious paintings, tapestries, and enough gold to make Rumplestiltskin blush.
Once you're done with the interior, venture outside to the fabulous palace gardens. Get lost in the maze, or spot deer and wild birds in Home Park. Hundreds of years ago, kings and queens walked in your footsteps. It doesn't get much more historic than that!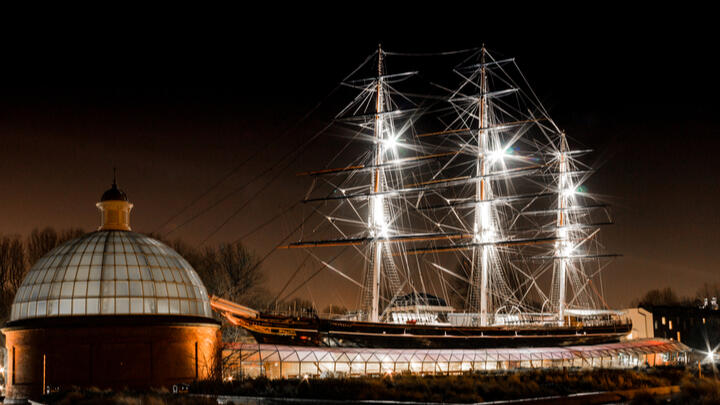 A cut above the rest. Hop aboard the last surviving tea clipper and be transported to a simpler time. Built during Queen Victoria's era, and tasked with transporting tea from China to the UK, it was known as the quickest ship on the seas. Ol' Vic clearly loved her tea. This globe-spanning vessel is now very much stationary, moored in Greenwich. So go there and see it. Through displays, artefacts, and restored quarters, you'll learn all about life on the ship. You can even touch it, if so inclined. Just, wash your hands first. The ship knows where they've been.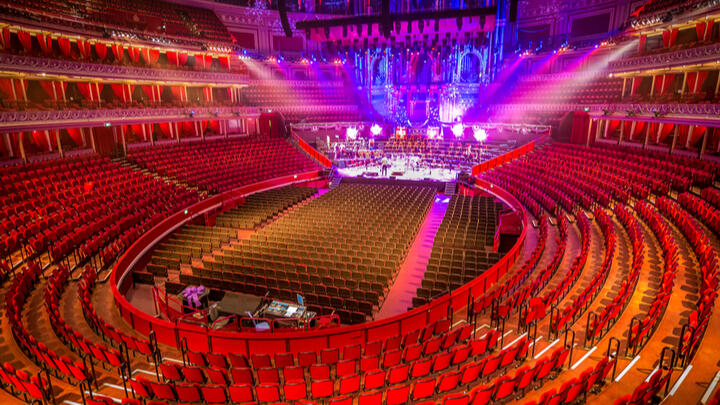 And finally, London's most prestigious venue. The Royal Albert Hall is where the annual Proms take place, a globally-celebrated tribute to music and performance. Queen Vic's tribute to her late husband, it's definitely worth a visit! Go see the royal box and private suites used by the Queen when she visits. Check out the massive organ. Take the tour and learn about all the fascinating stories that took place beneath its giant dome.
And that's our list of some of the best historical things to do in London! With a wealth of history at your fingertips, the city is the perfect place to get cultured and informed in equal measure.