You've marveled at Picasso's Guernica, people-watched on the Plaza Mayor, and meandered through Retiro Park… but what to do next? Although Madrid certainly has no shortage of attractions, it wouldn't hurt to head a little further afield now, would it? If you're lucky enough to be spending several days in Spain's buzzing capital, it's worth taking a day out of the city bustle to tick another place off your Spanish bucket list. From beguiling pueblos to historic cities, take a look at our top picks for the best day trips from Madrid including...
Toledo
Consuegra
Segovia
Ávila
Cuenca
Alcalá de Henares
Toledo
Spain's former capital is one of the most popular day trips from Madrid - and for good reason. Muslim, Jewish and Christian communities thrived here for years and today you can explore the vestiges of these religions in the many well-preserved synagogues, mosques, and churches throughout this petite city. Be sure to walk up to the Alcázar; this imposing Moorish fortress is the city's most iconic building with origins that date back to Roman times. If you venture inside you'll find a fascinating military museum. Its exhibitions will give you a good overview of Spain's (at times turbulent) history. How to get to Toledo: One of the best ways to get to know Toledo is with a guided tour. Luckily, with a Go Madrid pass, you can book onto the Toledo experience tour. They will transport you to and from Madrid and the experience includes both a walking tour and enough free time for you to lose yourself in the city's winding streets.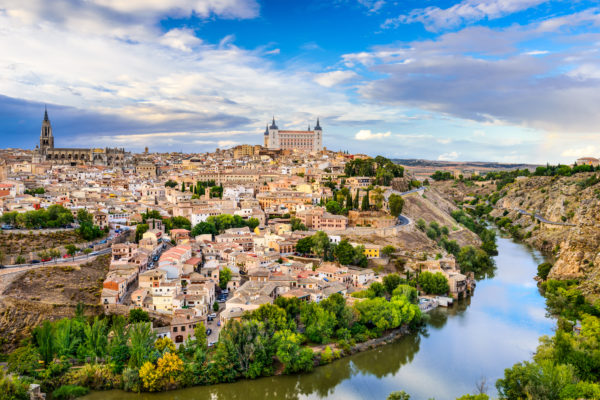 Consuegra
Literature enthusiasts should not miss the opportunity to take a trip out of the city to the rural surrounds of Consuegra, home to the famous Don Quixote windmills. The windmills are an iconic part of the famous Spanish novel and now an important symbol for Spain's literary heritage and culture. Once you've milled (sorry, not sorry) around them, you can walk over to the nearby Moorish castle and take in the views of the surrounding plains. The town of Consuegra itself is a traditional and pretty Spanish pueblo complete with whitewash buildings and ornate churches. How to get to Consuegra: The bus company SAMAR runs several buses daily from Madrid-Estacion Sur to Consuegra that take just over two hours. You can check out the timetable on their website.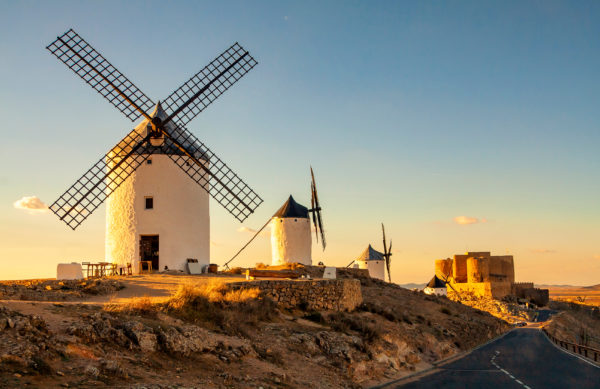 Segovia
Set against a backdrop of the Sierra de Guadarrama, this UNESCO world heritage city is another popular choice for Madrid day-trippers. Although the nature surrounding Segovia adds to the city's charm, it's the architecture that steals the show. It's famous for its ginormous Roman aqueduct and for the Disney-esque Alcázar fortress that sits on a rocky crag above the city. Next on your list has to be the city's impressive Gothic cathedral - one of the last of its kind constructed in Spain. Beyond the historical sights, the city has an artistic flair. Be sure to visit the Museo de Arte Contemporáneo Esteban Vicente - housed in a spectacular 15th-century palace, the museum holds a collection donated by Esteban Vicente, the only Spanish member of the first generation of the New York School of Abstract Expressionism in America. How to get to Segovia: Explore Segovia on a guided tour, bookable with your Go Madrid pass. It includes transport to and from Segovia, a guided tour and of course, free time to explore this small city for yourself.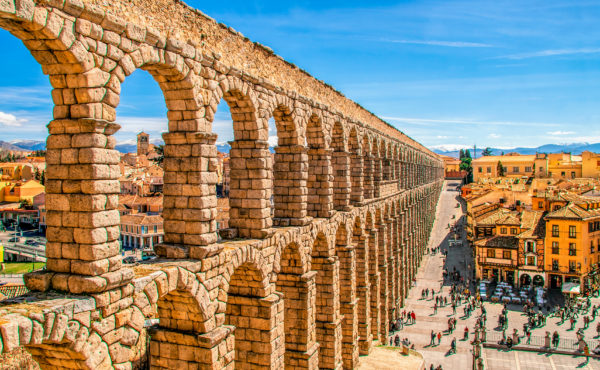 Ávila
Eight gates, 88 watchtowers, and some 2500 turrets make up the walls of the heritage city of Ávila. This impressive structure is just the start of what makes this small city a fascinating day trip from Madrid. It's an important pilgrimage site for Christians due to the town being the home of Santa Teresa de Ávila, one of Spain's patron saints. As such, it is claimed that Ávila has the highest number of Romanesque and Gothic churches per capita in Spain. How to get to Ávila: Catch a train from Chamartin or Príncipe Pío stations, which takes just over an hour and a half.
Cuenca
It's worth the journey from Madrid to see the famous casas colgadas (hanging houses) of Cuenca. Due to the town running out of places to build, houses started to be developed to sit perilously on its cliff edges and look out onto the river below. Along with enjoying the dramatic views of these iconic houses from the outside, two have been converted into modern art galleries - so head inside to get your culture fix. How to get to Cuenca: Cuenca is a high-speed train ride from Madrid Atocha station.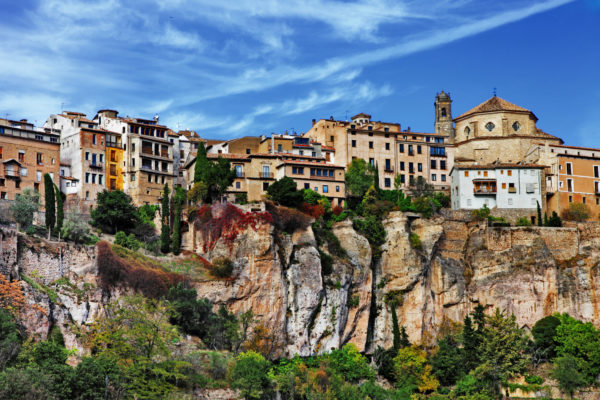 Alcalá de Henares
Spanish novelist Miguel de Cervantes is very much celebrated in his birthplace of Alcalá de Henares. Along with visiting the Cervantes House Museum, be sure to take a look at his statue on Cervantes Plaza, a Renaissance-era Spanish square home to the Corral de Comedias - one of the oldest theatres in Europe. Once you're cultured out, drop by one the many tapas bars around the town center (our favorites include Indalo and La Taberna de Rusty). Many of the bars in this area adhere to the rather lovely Spanish tradition of free tapas with your drink (which, if you've spent a few days in Madrid, you'll realize it isn't always customary, so make the most of it while you're here!). How to get to Alcalá de Henares: Take Madrid's commuter Cercanias train (Line 2 or Line 7) from Atocha Station to Alcalá de Henares train station. Trains run throughout the day.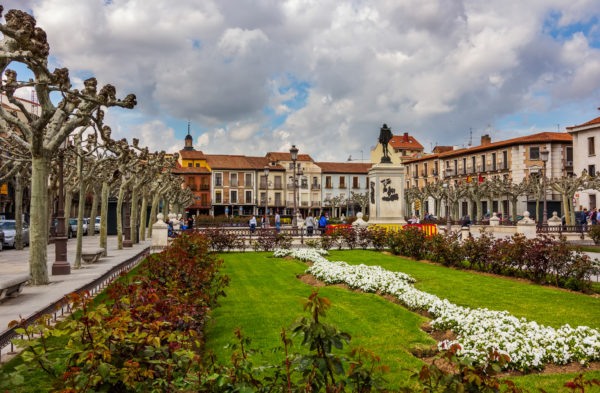 Whether you're looking to stay in Madrid or venture a bit further afield, a Go Madrid pass is the best way to fit in all the things you want to see while saving you an average of 44% compared to buying at the gate.