Spending a long weekend in Miami and aren't sure what to do with your time? Check out this popular 3 Days in Miami Itinerary for ideas on what to do and where to go.
This 3 day itinerary includes:
Hop-On Hop-Off Big Bus Sightseeing Tour
Little Havana (free!)
Everglades Tour from Miami
Key West Day Trip
Duck Tours South Beach
Art Deco Walking Tour
Miami Seaquarium
Only have a few days in Miami? We've also put together a 1 day and 2-day itinerary to help you with your planning. On the flip side, if you have more vacation time, we recommend you spend some additional time down in Key West - this Florida Keys road trip itinerary is a fun way to explore Miami and everything in between Key West.
DAY 1
Stop #1: Big Bus Miami Sightseeing Tour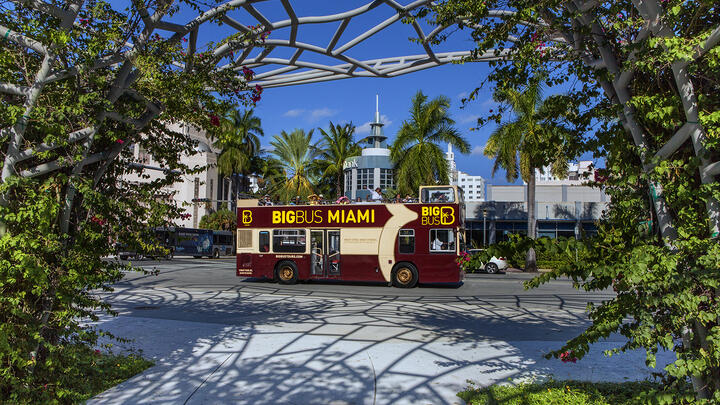 This hop-on, hop-off tour is an ideal introduction to the city of Miami itself. Big Bus Miami will take you throughout the city and the surrounding neighborhoods, hitting all the major highlights and hotspots. Some included sights on your tour include the Vizcaya Museum, the Freedom Tower, and much much more.
Remember to pick up your ticket in advance at the Big Bus Miami Central Station. You can choose to hop on or off at any of the stops along the way, or, stay on for the full length of the tour (which will take about 3 hours).
Stop #2: Little Havana (free!)
Something you should not miss on your Miami vacation is the chance to explore on of the city's most famous neighborhoods – Little Havana. It's the locus of a whole bunch of cultural, social, and culinary traditions with a primarily Cuban influence (although many other Hispanic cultures are also represented here).
You'll find frequent festivals and special events (so check an event calendar before your visit). Cultural Fridays are a recurring one that should be easy to check out. Or, if you just want to get a taste for the area – literally – hit up one of their authentic restaurants.
Stop #3: Everglades Tour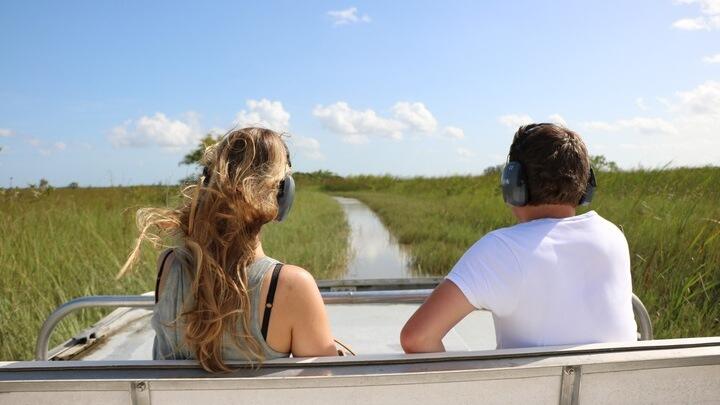 This Everglades Alligator Farm & Airboat Tour is the perfect way to see and experience the fantastic natural world of the Florida Everglades. It's a half-day-long excursion that exposes you to the wild and wonderful throughout the swamplands.
Take an airboat ride, marvel at the Wildlife Nature Show, stroll the Jungle Walkway, and more at this enchanting attraction. Don't forget your camera to capture some photos of the iconic Florida alligator (from a safe distance, of course)! This tour lasts approximately 5 hours.
DAY 2
Stop #1: Key West Day Tour
Today is your day for total relaxation and fun. Take a Key West Day Trip and do nothing but lounge and enjoy the sunshine and waves. Or, you can opt to shop, dine, and otherwise explore Key West itself. Some optional activities you can do while in Key West include paying a visit to the Hemingway house, hopping aboard an eco-kayaking adventure, or setting sail on a dolphin-watching cruise.
Whatever suits your fancy, you've got all day in Key West to enjoy it. Be sure to time your trip so that you see the setting sun in Mallory Square – you'll get some of the most beautiful photos you'll ever take. This tour will take the entire day, beginning early in the morning.
DAY 3
Stop #1: Duck Tours South Beach
Take your last day in Miami to spend a little more time in South Beach. The Duck Tours South Beach will give you a broad overview of the highlights and hotspots of South Beach and beyond, providing some really stellar photo opportunities.
Some highlights of your tour will include the Art Deco District, Fisher Island, Millionaire's Row, and Star Island, among many others. Plus, your tour guide is a professionally trained actor and comic who is sure to delight passengers the entire time. This tour lasts approximately 90 minutes.
Stop #2: Art Deco Walking Tours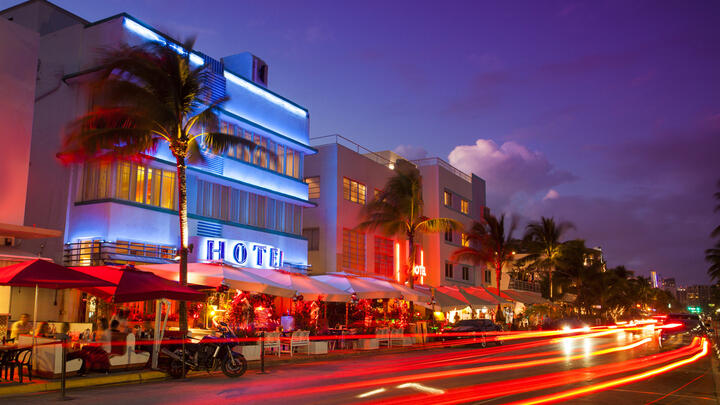 Another excellent perspective on South Beach comes with a stroll through its famous historic Art Deco district. Featuring the largest concentration of Art Deco buildings in the entire world (you read that right), this neighborhood is a must-see for architecture nuts and history buffs.
This tour will take approximately 90 minutes, and is conducted on foot. We recommend comfy shoes, a hat, sunglasses, and sunblock.
Stop #3: Miami Seaquarium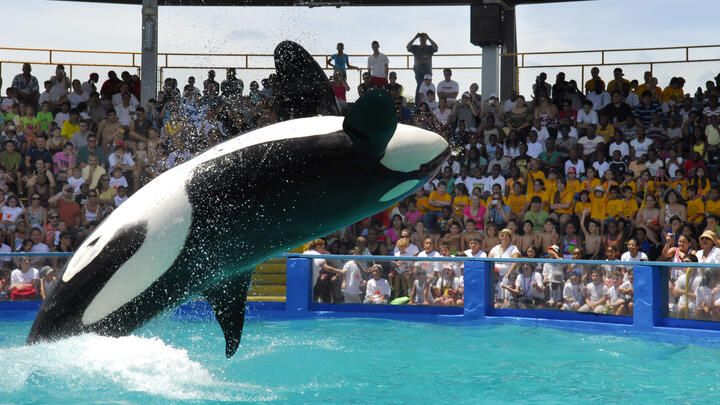 Located on lovely Virginia Key, the Miami Seaquarium is the premier destination for all things marine life in Miami. Filled with exciting animal shows, educational exhibits, and informative presentations, an afternoon at the Seaquarium will delight the whole family.
This institution is also dedicated to wildlife conservation and rescue, so many of the creatures that call the Seaquarium home have actually been rescued and rehabilitated from the wild.
Be sure to pay a visit to the manatees, who represent the single largest population of rescued marine creatures at the park. We recommend reserving about 2 hours for this attraction.
Save on Attraction Admission
This 3 days in Miami itinerary is designed to combine the best of beachy, relaxing attractions with entertainment and education. Our suggested list of things to do will also help you really get a feel for the area, and allow you to leave knowing you've made the most of your limited time.
Pick up a 3-day pass for Miami by Go City® and save big on combined admission prices vs paying at the gate.
Remember, this 3-day itinerary is just one of many ways to experience Miami. Go City® gives you the flexibility to create your own itinerary, so you can choose from dozens of top attractions and create a vacation tailored to your interests.