Miami is a fabulous spring break city.  It's on the top of every vacation list for many reasons, and you won't be surprised to hear that it's a popular destination among couples and groups of friends traveling during this spring vacation season. It's also a great family destination, with much to offer in the way of arts, culture, and outdoorsy fun. Check out our list of popular spring break attractions in Miami, including:
Vizcaya Museum
Biscayne Bay Cruise
Zoo Miami
Key West Day Trip
and more!
Many of the attractions listed here are included on the Go Miami® Card.
Relax on Beaches
First things first – let's hit the beach. There are plenty of options to choose from in Miami, from the ritzier private beaches to the more affordable  (but equally warm and sunny) public parks. Some of the most welcoming beaches (good for both adults-only groups and families) include North Hollywood Beach Park, Crandon Park Beach, and Matheson Hammock Park Beach. If you're looking for a beach with more greenery and perhaps some bike trails, North Shore Open Space Park is a good option. Forget your bike, or couldn't bring it? Rent a bike and enjoying pedaling the beachside trails to your heart's content.
Getting In: 
Bike and Roll Miami bike rentals
are included with the Go Miami® Card. Admission to private beaches is not included with the Go Miami® Card, but some public beaches are free.
City Tours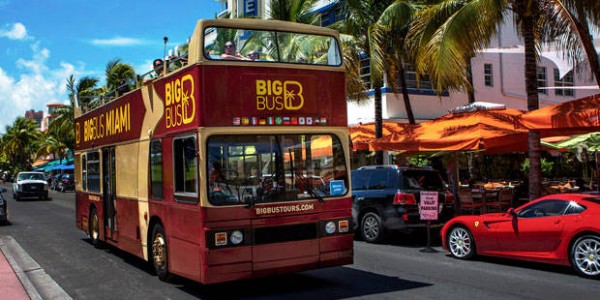 A great idea for families visiting Miami is to take a tour of the city. It's the perfect opportunity to see more of the city than you'd be able to explore on your own without an expert guide, and it's a lot of fun, too. Choose a hop-on hop-off option for the most flexibility to choose your own attractions and make your own itinerary, or select a duck boat tour for an incredibly fun time that incorporates land and water explorations. Getting In: Hop-On Hop-Off Big Bus Miami tickets and South Beach duck boat tickets are both included with the Go Miami® Card.
Day Trip to Key West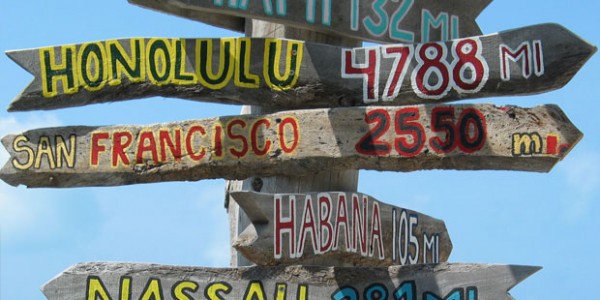 If your kids are old enough to take advantage of a day-long excursion, hop aboard a bus trip to Key West and explore the southernmost portion of the Continental United States. After you arrive, you have several hours to explore Key West on your own, with optional additional activities like parasailing or kayaking on the menu, should you choose to partake. Or, you can always stop by landmarks like the Hemingway House just to get a feel for the area. There are also some nice shops and restaurants to enjoy in charming neighborhoods like Mallory Square. Getting In: Key West Day Trips from Miami tickets are included with the Go Miami® Card.
Art Deco Architecture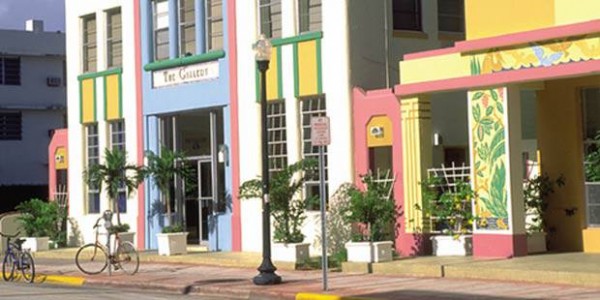 Miami is filled with great cultural attractions.  From modern and classical art to historic and contemporary architecture, there's a lot of artsy things to love about this amazing city. For one, the whole family will love the chance to explore of the city's fabulous art deco architecture. Take a self-guided tour, or just roam around on your own. There will be plenty of photo opportunities, so be sure to keep your phone or camera charged. Getting In: Miami Art Deco tour tickets are included with the Go Miami® Card.
Art Museums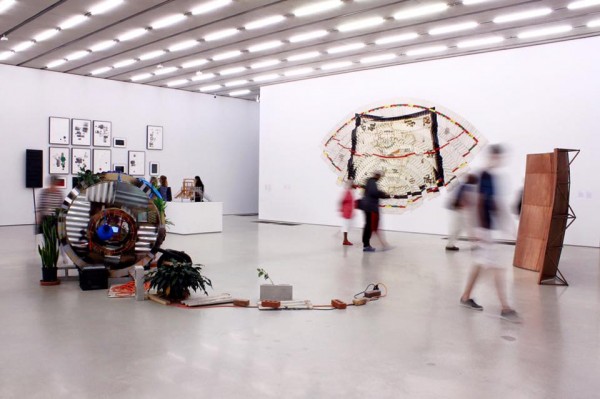 If you're looking for additional artsy attractions, consider visiting a museum or two, like the wonderful Pérez Art Museum or the stunning Vizcaya Museum, complete with lush period gardens and equally fantastic historic architecture. Your admission to the Pérez Art Museum also includes an informative, 45-minute tour of the gallery space. This tour emphasizes the collection highlights and makes all of their exhibits accessible to younger children. The Vizcaya Museum and Gardens are a particularly unique offering in Miami, representing the splendor of twentieth century grandeur, imagined through the lens of European art and architecture. Don't forget to pay a visit to the lovely Orchidarium. Close out your afternoon with a leisurely stroll along the Baywalk Path, which you can easily pick up in the Museum Park. Getting In: Admission to the Pérez Art Museum and Vizcaya Museum are both included with the Go Miami® Card.
Cruises, Cruises, Cruises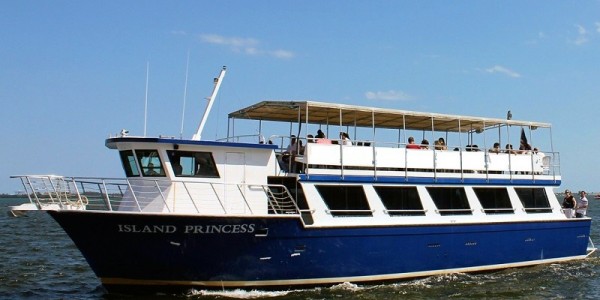 Since you've already had a chance – hopefully – to enjoy a dip in the water on one of Miami's many sunny beaches, you'll want to experience the waterways of Miami from a new perspective – with a cruise! Opt for a sightseeing cruise of Biscayne Bay, which provides amazing views of some of the top sites in the area, like the Venetian Islands, the Miami Herald Building, American Airlines Arena, and more. These cruises are fun opportunities to get out on the water with the whole family, and your expert tour guide will make the trip informative as well as enjoyable. Another great option is a glass-bottomed boat cruise, which allows you to work some wildlife observation into your delightful time on the water. Getting In: Biscayne Bay Cruise tickets  and glass-bottomed boat cruise tickets are both included with the Go Miami® Card.
The Everglades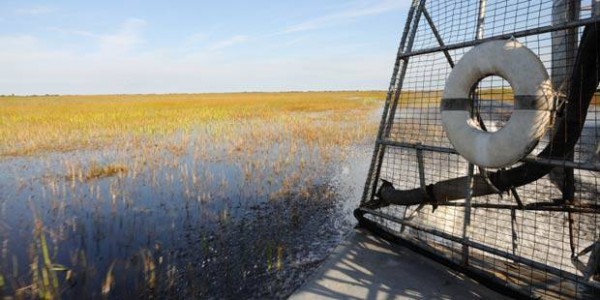 If you'd prefer to explore a different side of a nature, why not choose a trip to the gorgeous Everglades? Everyone will want to catch a glimpse of those famous gators -- even if there's a bit of a fright factor going on there! A thorough tour is a great way to enjoy the water while combining the natural beauty of the wilderness with a chance to see some of Florida's most notorious critters. Embark on a trip that departs from Miami for maximum convenience. Getting In: Everglades tour tickets are included with the Go Miami® Card.
Animal Parks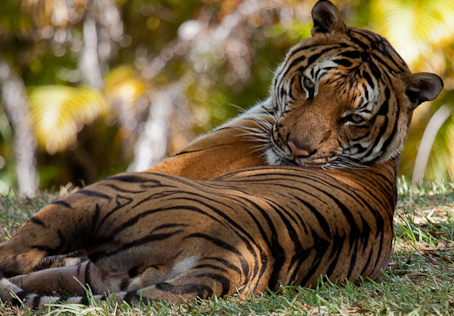 Whether you're an avid animal lover, or you just enjoy the sight of a few tropical fish now and again, Miami has something to keep you happy. Pay a visit to Zoo Miami and meet some of your favorite critters as they romp around spacious and modern enclosures. This zoo has a great deal of variety, housing creatures from across the globe. You'll get opportunities to feed selected animals, too. For those of you who prefer aquatic creatures to furry ones, then the Miami Seaquarium is an excellent option. Known for their rescue and rehabilitation efforts, the Miami Seaquarium joins conservation, education, and fun into one fantastic experience. Getting In: Admission to Zoo Miami and admission to the Miami Seaquarium are both included with the Go Miami® Card.
The Miami Children's Museum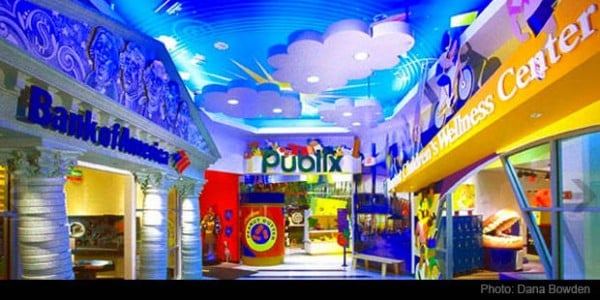 If you're traveling with the whole family for your Spring Break trip, then you'll want to devote some time to something the kids are sure to love. That's where the Miami Children's Museum comes in -- a totally interactive environment that encourages learning through exploration and play. Come here to see the myriad of exhibits, activities, classes, and special programs that go on daily at this local mainstay. Getting In: Admission to the Miami Children's Museum is included with the Go Miami Card.
Frost Museum of Science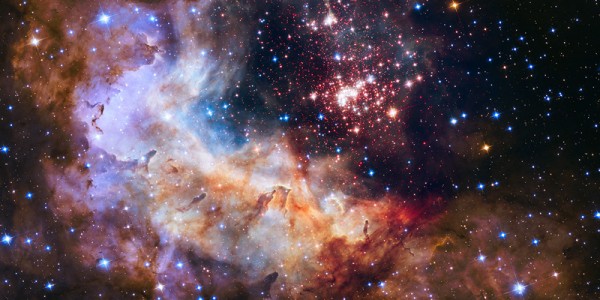 Another great attraction for the kids to enjoy, the Frost Museum of Science is conveniently located right near the PAMM. Build a visit here into a larger educational itinerary if you have kids old enough to enjoy two museums in one day. This fascinating museum combines an aquarium, a planetarium, and a science museum into one fun bundle. The aquarium focuses on the critters of South Florida and around the world, with a three-story exhibition space. The planetarium showcases all kinds of stunning visuals, including the fantastical imagined space of a double helix, a vibrant coral reefs, and, of course, the starry skies above. There are plenty of other exhibits to explore, too, both permanent and temporary. It's sure to be a hit with kids interested in science! Getting In: Frost Museum of Science tickets are included with the Go Miami Card.
Enjoy Shopping & Parks
Don't forget to leave some time to explore Bayside Marketplace, a fun little shopping and dining destination located right by your cruise pickup location. Have lunch or dinner here, and save some time for souvenir hunting. The nearby Bayfront Park also has a lot to explore, from the beautiful fountain to amphitheaters and open-air pavilions.  There may be an event or two going on during your stay, so be sure to check it out for any outdoor concerts or plays! 
Save on Admission
So there you have it – a fabulous list of suggested attractions that makes the most of all that Miami has to offer visitors during their Spring Break vacation. Whether you're available for a long weekend or for more time, we're sure you'll find something to love about sunny South Beach.