New York's Museum of Modern Art, commonly referred to as MoMA, houses one of the world's most impressive collections of modern and contemporary art. With an ever-expanding presence in Midtown -- one of New York's most accessible neighborhoods -- MoMA is an excellent museum to visit with families, groups, or individually. Check out our helpful guide for visiting the Museum of Modern Art, packed full of ways to save on admission, tips for visiting, places to eat nearby, and much more.
Looking for The Museum of Modern Art Discount Tickets?
We've got you covered – The Museum of Modern Art admission is available with the below money saving options, so you can choose the attraction pass that's right for you: 1. Explorer Pass – Choose as you go. Includes admission of up to 10 attractions. 2. Build Your Own Pass – Select the attractions you want to visit prior to visiting. See all available passes, attractions & prices – Learn more.
Tips for Visiting the Museum of Modern Art
Download the app. It will help tremendously with planning your path through this massive museum.
Keep in mind that kids 16 and under get free admission with a paying adult.
Check out the Art Labs. These fun workshops and special activities allow kids to explore their creative sides with unique materials after their visit.
Don't miss the 6th floor, where many of the special exhibits are.
Be sure to look up while going up the staircase; Arthur Bell's 1945 helicopter is displayed overhead.
If you have time, pay a visit to MoMA PS1. Located in Long Island City, this sister institution focuses on more recent art and up-and-coming artists.
Check out the MoMA store for the best souvenirs, gifts, books, and more.
Best Times to Visit
Visiting New York's museums during the week is always an optimal way to cut down on crowds. Keep in mind that Friday evenings between 4:00 pm and 8:00 pm are the most crowded time to visit the Museum, due to free admission to the public. For the shortest lines, try visiting a little after MoMA opens, around mid-day, since people will often line up outside the entrance doors before the museum opens.
What You Should Bring
Camera: You'll be seeing some outstanding examples of modern art, so cameras are a must. Keep in mind that certain special exhibits do not allow photography, so watch for the signs, and flash photography is prohibited throughout the museum.
Smartphone: If you have wireless capabilities on your phone you can listen to MoMA's audio guides directly. Plus, MoMA's app makes it easy to get around. Otherwise, players are available free for visitors and maps are located around the museum.
A sketchbook: MoMA allows visitors to sketch in some of the galleries with pencils and small sized sketchbooks, although you can't sit on the floor to draw.
Not much else: MoMA has strict security procedures, so bags over purse size will need to be checked, and shopping bags aren't allowed. Guards will search all bags before you enter the museum.
What to Do There
While MoMA is home to temporary exhibitions that rotate throughout the year, pieces from the permanent collection are always on display. Bear in mind that certain special exhibitions may require additional timed-entry tickets to cut down on how many visitors are in the exhibit at a time, and some of these come with additional costs. Here is a quick look at some of our favorite exhibits to check out.
Marron Atrium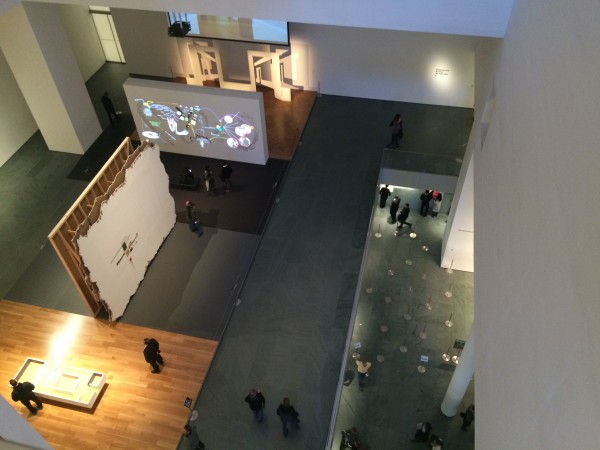 Located on the second floor but visible from all floors due to the museum's unique design, the Atrium is home to special temporary exhibits that change throughout the year. No matter when visitors see the museum, the Atrium installation is always a crowd favorite due to the scale of works presented.
2nd Floor Contemporary Galleries (1980-present), Prints and Illustrated Books, Media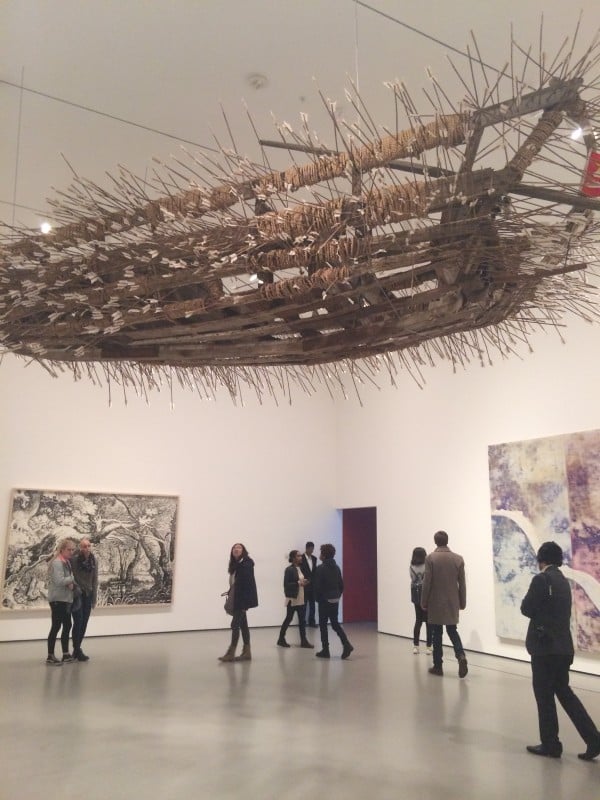 This floor presents work from the museum's collection from contemporary artists, but also houses works that focus on new media forms, such as video. Visitors looking for a rest can find seating and a relaxing environment while watching looped video works.
3rd Floor - Architecture and Design, Drawing, Photography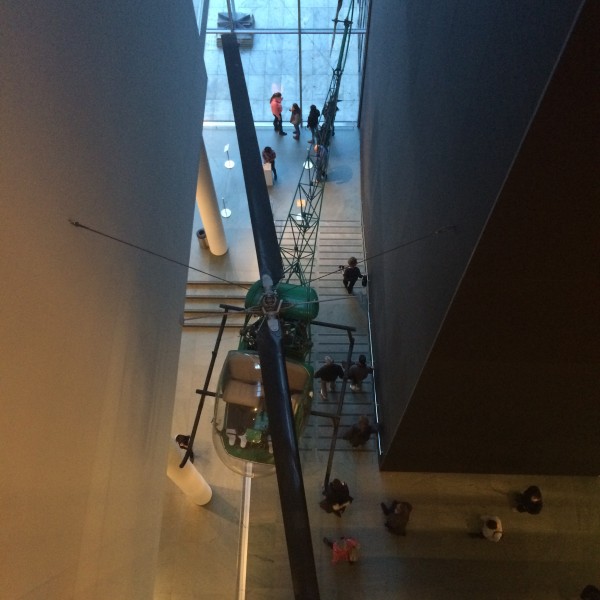 For everything from radios to helicopters, the architecture and design area of the museum pays tribute to some of the twentieth-century's greatest technological advancements. Special exhibitions from the museum's collection of photography and drawings are also located here.
4th Floor - Painting and Sculpture Galleries II (1940s-1980)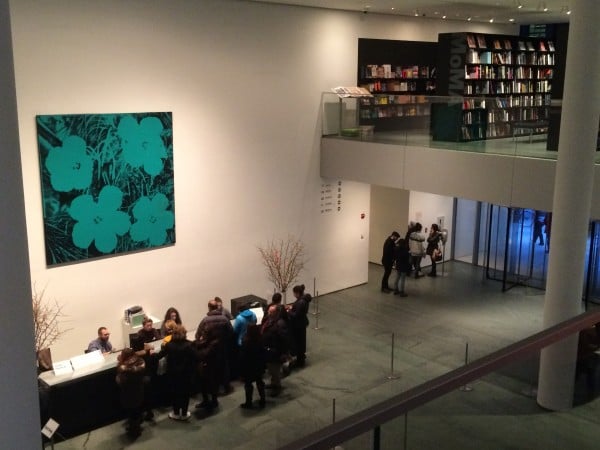 This is where part of MoMA's sculptures and paintings from the 1940s-1980s are shown, including the classic Abstract Expressionist works of Jackson Pollock, the Pop Art of Andy Warhol, and other notable favorites like Mark Rothko and Jasper Johns.
5th Floor - Painting and Sculpture Galleries I (1880s-1940s)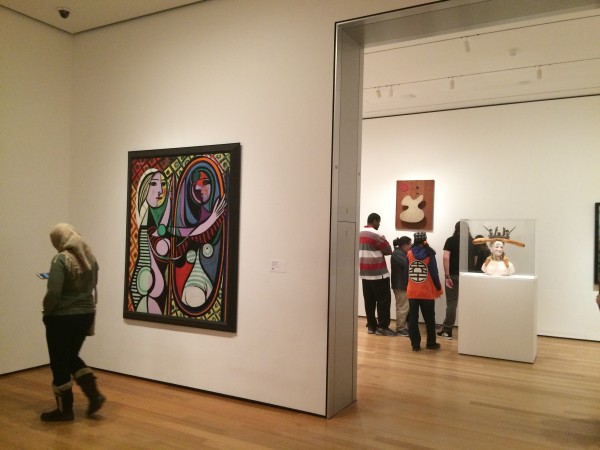 People of all ages will enjoy the experience of seeing the famous artists represented in MoMA's collection. There is always a large crowd around van Gogh's The Starry Night – perhaps his most iconic work – and visitors can take in a room dedicated exclusively to Monet's Water Lilies series. Picasso, Matisse, and Kahlo are all also well represented in this area.
Abby Aldrich Rockefeller Sculpture Garden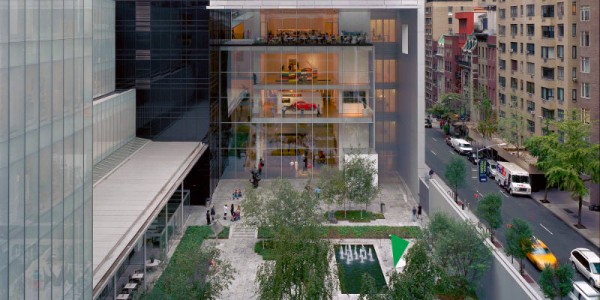 This peaceful oasis in midtown Manhattan is a wonderful way to take in some greenery and examples of modern sculptures from renowned artists. During the summer, an outdoor café allows visitors to sit amongst the art, and the museum opens the garden every morning for free, so travelers staying in the area can greet the day with a stop here.
Cullman Education and Research Building
Located right next door to MoMA is the education building, which allows for free entry with your ticket. Children can explore interactive art-making activities, and people of all ages can take in rotating exhibitions featuring artwork created by schools and community programs from around New York City.
Nearby Attractions
MoMA's midtown Manhattan location means it is easy to access and easy to reach many nearby attractions. Here are a few close by that we suggest adding to you vacation itinerary... Take the Rockefeller Center Tour around the corner to see NBC's studios, including the home of Saturday Night Live. Families with children – particularly those visiting during the holiday season – can choose to tour the world famous Radio City Music Hall for a unique behind-the-scenes look into the incredible Rockettes. Central Park is right around the corner from MoMA, so take in some of Nature's fine art by exploring the park with a bike rental.
Places to Eat Nearby
MoMA has several options for eating in the museum itself, including a café on the second floor that offers casual fare for diners of all ages. There is also a smaller café on the fifth floor that has a beautiful view of the Midtown skyline, which serves coffee and alcoholic beverages. The Modern is a Michelin-starred restaurant, accessible within the museum and from the exterior after museum hours, and is a fine dining experience surrounded by world-class art. Visitors may need reservations for the most popular times.
Need to Know
Hours
Saturday-Thursday, 10:30 am-5:30 pm
Friday, 10:30 am-8:00 pm
For seasonal extended hours visit MoMa.org
Closings: Christmas Day, Thanksgiving Day
Directions & Address 11 West 53rd Street between Fifth and Sixth avenues New York, NY 10019 Driving: Click here for detailed directions by car. Public Transportation: By Subway: E or M trains to 53rd Street station at Fifth Avenue; D or F trains to 47-50th Street/Rockefeller Center station By Bus: From the east side of Manhattan, take the M1, M2, M3, M4, or M5 bus to 53rd Street; From the west side of Manhattan, take the M50 cross-town bus to 50th Street. Then walk three blocks to 53rd Street.
Save on Tickets with a New York City Explorer Pass
Remember, the New York City Explorer Pass® is the best choice for maximum savings and flexibility, which includes MoMA tickets, plus admission to your choice of other top attractions. Save up to 50% on top museums, tours, and activities vs. paying at the gate. Visit multiple New York City attractions for one low price.