We're obsessed with city skylines and finding the best vantage points to capture them. Naturally, when we sent one of our very own to NYC to scope out the sites, she came back with a list of her top Manhattan skyline viewing areas to share. They are as follows:
3. The Roof of The Met
After browsing through the exhibits, take a break (and sip some vino) atop The Met. Follow signs to The Roof Garden Café and Martini Bar, there might be a bit of a wait to get up there, but the views are worth it. The Met regularly commissions artists to create installation artwork to be displayed on the roof to be enjoyed by visitors, you can check their website in advance to see which artist is currently being featured.
2. Brooklyn, New York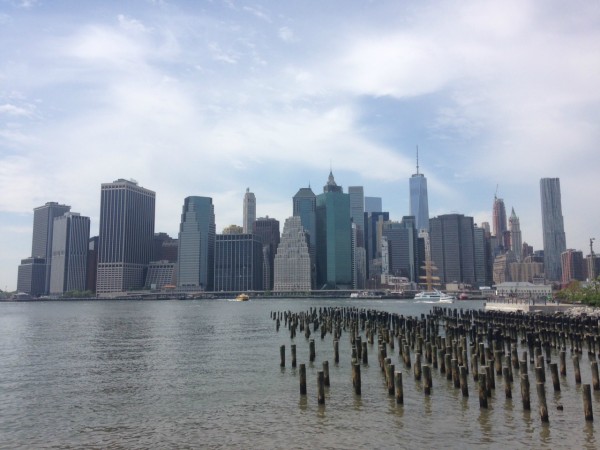 I ran down my phone battery in record time from stopping to take pictures every few seconds during my bike ride around DUMBO and the Brooklyn Heights Promenade because the views are THAT GOOD. Rent a bike for the day and explore DUMBO (Down Under Manhattan Bridge Overpass), you'll get great views around the bridge and from the piers on the Brooklyn Heights Promenade.
1. Top of the Rock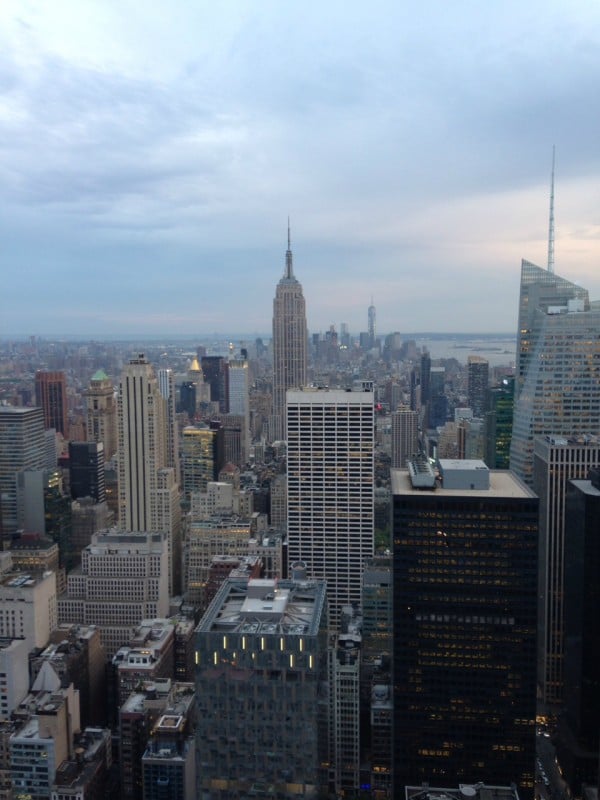 Perhaps we're stating the obvious but no "views of New  York City" list would be complete without including the unbeatable views from the Top of the Rock. Want more amazing view? Compare the difference between Top of the Rock vs Empire State Building for yourself. Insider tip: Get your ticket to head up an hour before sunset for the best photo opportunities. You'll get to see the skyline in daylight and stay for the post-sunset views when all the lights come on and the buildings light up.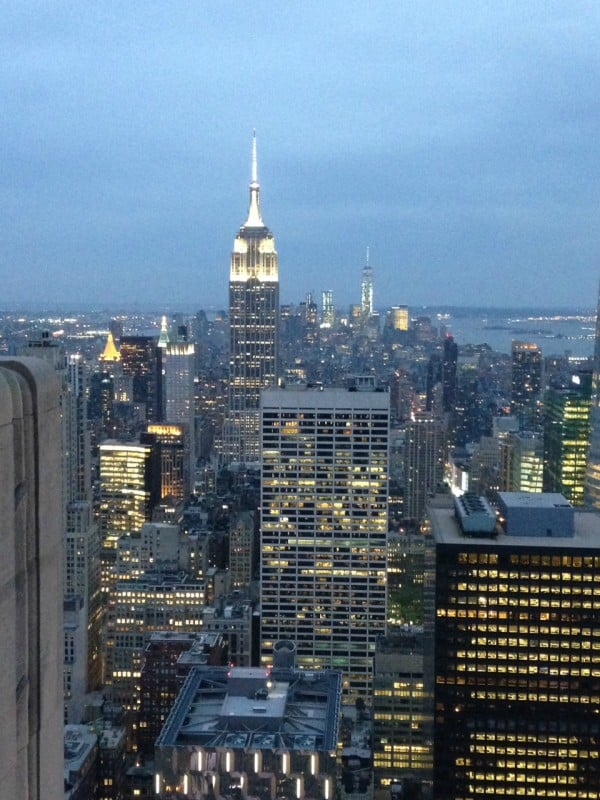 (Quick photography lesson: the hour before sunset is called "the golden hour" because it's the most flattering natural light of the day, so your selfies will look extra good.) Do you have any New York City vantage points that you think should have made the list of Top 3? Let us know in the comments below.