Manhattan is incredibly diverse, with a wide variety of neighborhoods and regions with distinct character. Because there's so much to see and do throughout the city, it can often be useful when planning a trip to New York to narrow down your options by neighborhood.
If you're looking for things to do in Lower Manhattan and nearby areas during your trip to New York, check out our list of the best local activities and attractions, including...
Statue of Liberty & Ellis Island
9/11 Memorial & Museum
Circle Line Cruises
Clipper City Tall Ship Sail
And more!
Statue of Liberty & Ellis Island Ferry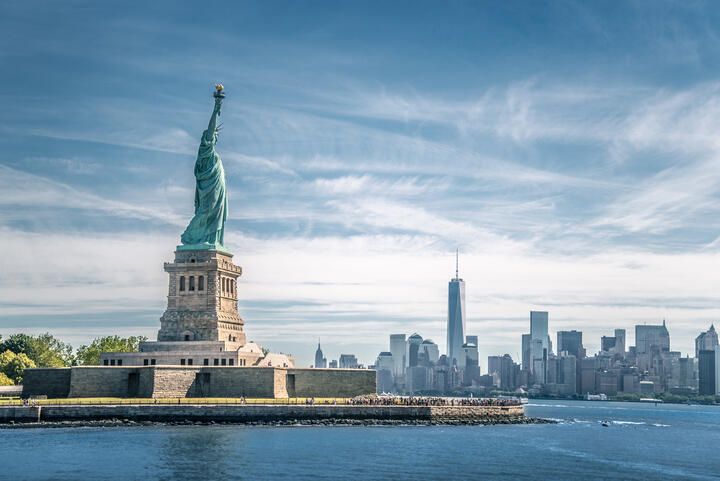 No visit to New York City is complete without a trip out to the Statue of Liberty and Ellis Island.
Disembark from the ferry at Liberty Island for a chance to tour the country's most famous statue, and then head over to the Ellis Island Immigration Museum for a unique look at a very special time in American history.
If you have family that came through Ellis Island in the early twentieth century, you may even find an ancestor's name on the wall!
9/11 Memorial and Museum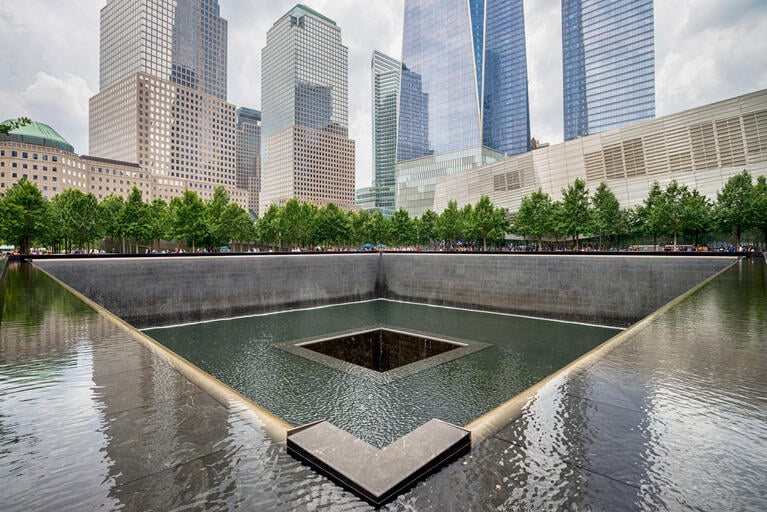 Visitors to Lower Manhattan simply have to pay a visit to the moving and insightful 9/11 Memorial and Museum. Come here to learn all about the 1993 bombing and the 2001 attacks on the World Trade Center, see relics that survived the wreckage, and hear about the lives that were lost.
This poignant record of one of the nation's greatest tragedies is an important monument in NYC and is something everyone should experience.
9/11 Tribute Center Hands-On Tour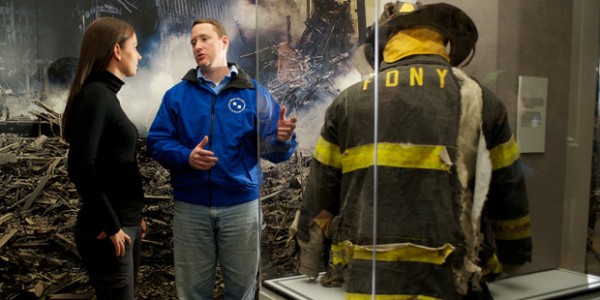 If you want a different take on this sad event in American history, you can take a self-guided tour through multiple galleries showcasing the tragedy of the 9/11 attacks on NYC. Learn all about the heroism of the first responders, the lives lost, and the legacy they left behind.
Hear personal stories from the volunteers who staff the Tribute Center, and leave with a better understanding of this horrible event in American history. The main difference between these two attraction is the focus on first-person survivor experiences in the 9/11 Tribute Center.
Shearwater Classic Schooner Sail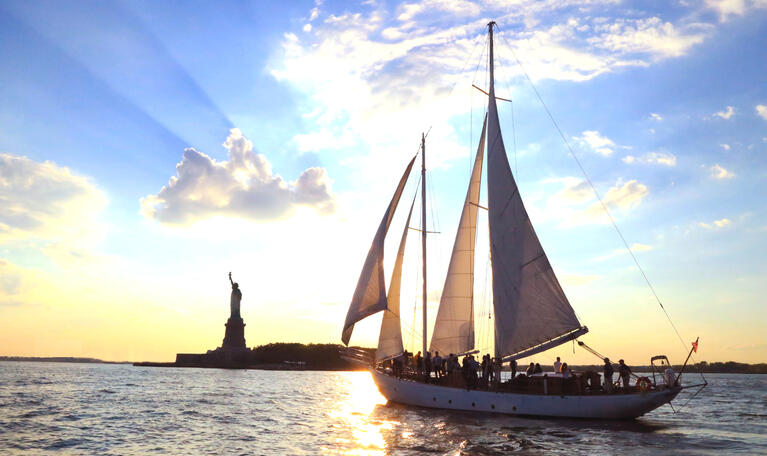 If you want to mix in some outdoorsy fun with your cultural explorations, you may be interested in a cruise. For a relaxing venture out onto NYC waters, the Daytime Statue Sail from Manhattan by Sail is a delightful option. See the sights from a glorious 82-foot schooner known as The Shearwater and enjoy a peaceful cruise with full narration.
Harbor Lights Cruise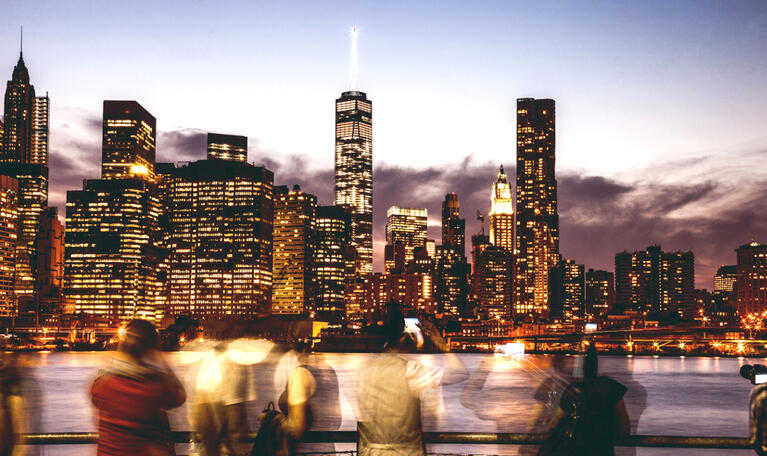 Take an evening Harbor Lights Cruise down the Hudson River for unique NYC views at sunset. Sail past the impressive skyline of Manhattan, and then to the main attraction herself, with the chance for that postcard-perfect shot of the Statute of Liberty. A few of the highlights you'll see along your cruise include:
USS Intrepid Pier
Ellis Island
Wall Street
Brooklyn Bridge
Empire State Building
and more...
Clipper City Tall Ship Sail
Set sail from Lower Manhattan on the historically inspired Clipper City Tall Ship. Although the original ship that shares its name was built in 1854, this recreated vessel offers much of the same historical charm with many modern amenities.
Plus, you'll get a chance to see all the can't-miss sights of NYC, from the Brooklyn Bridge to the Statue of Liberty and beyond.
National Museum of the American Indian
For all the great museums in NYC, it can be hard to find one with totally free admission. The National Museum of the American Indian – a Smithsonian Institution museum – is a perfect choice for those interested in the arts, culture, and heritage of American Indian peoples. With permanent and special exhibits, performances, and events, there's plenty to do at this top cultural destination.
Nearby Attractions in Brooklyn
Brooklyn Museum & Brooklyn Botanic Garden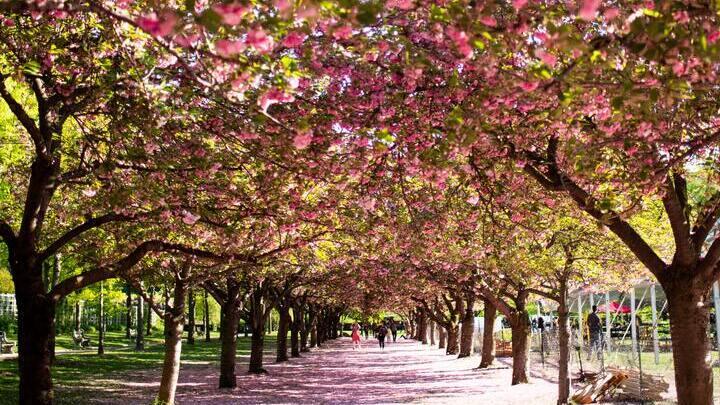 While there's no shortage of beauty to be found in New York City, there's a special kind of natural and artistic wonder to be found in the Brooklyn Museum and the nearby Brooklyn Botanic Garden.
The Brooklyn Museum boasts collections from around the world, with holdings as diverse as Ancient Egyptian pottery and modern feminist artwork. After you've roamed their galleries, stroll the 52-acre botanical garden outside for some natural inspiration.
Brooklyn Bridge Bike Tour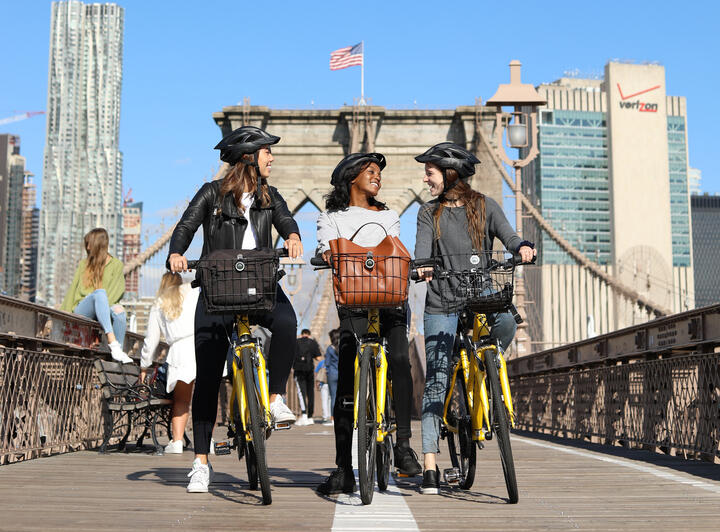 This amazing sightseeing ride begins in Manhattan and takes you across the iconic Brooklyn Bridge. Explore the many landmarks and sights available on both sides of the bridge, and take some unbeatable photographs of and from the bridge itself. A great way to be active while touring!
Barclays Center
This popular arena is a Brooklyn hotspot. Home to the Brooklyn Nets and host to a multitude of concerts and special events, the Barclays Center is a great place to experience some real NYC culture. Check the schedule while you're in town to see if you can enjoy a game or a show – it's worth a visit to this trendy venue. 
 
Save on Lower Manhattan Attraction Admission
So there are our top recommendations for things to do in Lower Manhattan and nearby areas during your trip to New York City. Admission to many of these top New York City attractions and activities and more are included with Go City®. Choose as you go from many top attractions and save on combined admission vs. paying at the gate.