Experience the very best of New York
Take your pick of 2, 3, 4, 5, 6, 7, or 10 of New York's top attractions from the list below.
Pssst, want to save even more?
Sign up today and save an extra 5%.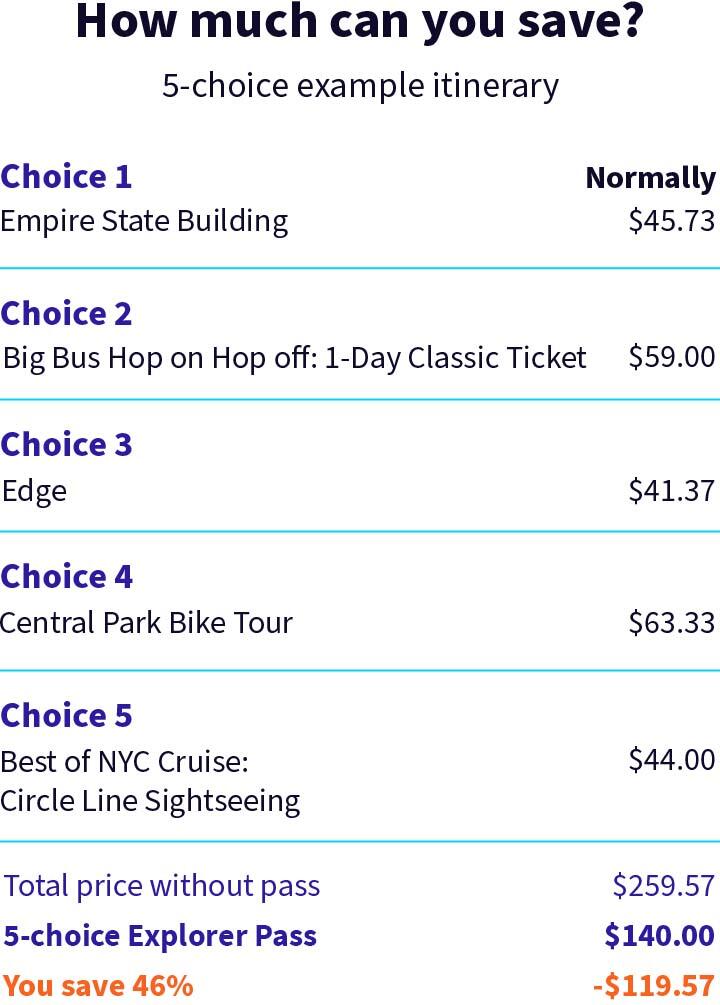 Our risk-free guarantee
Plans can change, we get it. All non-activated passes are eligible for a refund within 90 days from your purchase date.