As the capital of Hawaii, Honolulu is always alive with action. There are lots of fun things to do in Honolulu, including soaking up the sun on the amazing beaches of Oahu island, taking a stroll through a scenic park, going on an amazing hike, or learning about Hawaii's unique history.
As a first-time traveler, your only concern should be experiencing the diversity of Honolulu's attractions, which include history, entertainment, sightseeing, ethnic cuisine, and unique culture.
If you're looking for things to do in and around Honolulu during your trip to Oahu, check out our list of the best local activities and attractions, including...
Makani Catamaran Sail
Honolulu Museum of Art
Pearl Harbor Historic Sites
Diamond Head Hike
Waikiki Beach
Hanauma Bay Snorkeling
And more!
Makani Catamaran Sails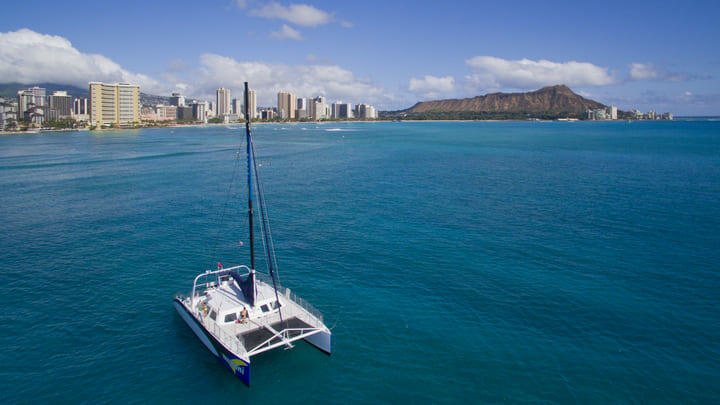 Sail out onto the open ocean for a delightful evening experience – a sunset sail with accompanying island-style dinner and a complimentary drink. It's a relaxing activity that really brings home those vacation vibes. Keep an eye out for sea life while on the sail as well! You can also opt for a daytime sail if you're looking for a bit of a tan. That cruise in particular has some success with dolphin, sea bird, and whale sightings, too.
All of Oahu in One Day Tour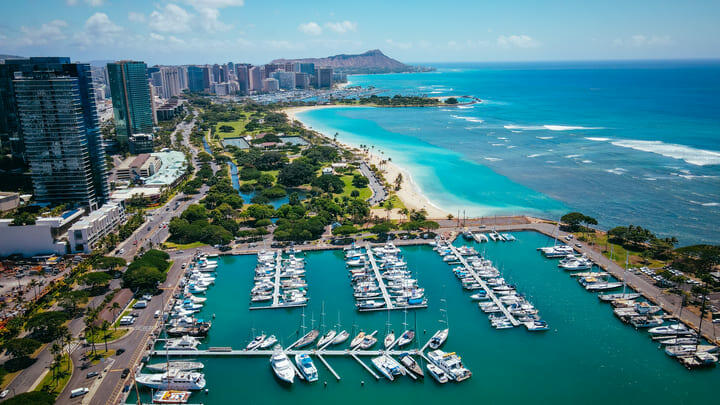 Explore this amazing island on a comprehensive, 120-mile tour of the major sites and landmarks. You'll see everything from the stunning cliffs of Makapu'u to the gorgeous Waimea Bay. Keep your phones or cameras charged to fully take advantage of the wonderful photo opportunities you'll get on this trek. It's great all-day excursion for those looking to really get a feel for the whole Oahu experience. Keep in mind that the entire excursion will take about 8 hours. Getting In: All of Oahu in One Day Tours are included with the Go Oahu® Card.
Iolani Palace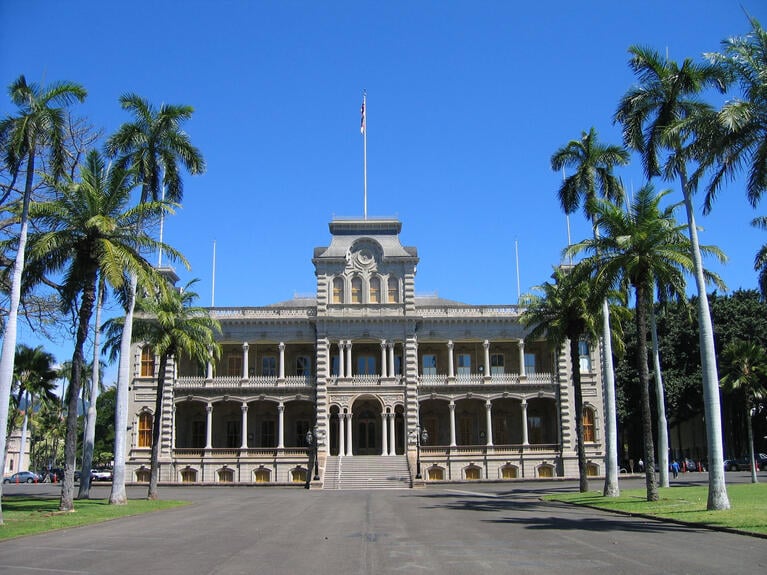 Did you know Hawaii is the only U.S. state to have had its own monarchy? Learn all about Hawaii's history and the history of its royal families at Iolani Palace, home to its last two Hawaiian monarchs. Known for its ornate décor and classic home furnishings, a visit to Iolani Palace is a trip to another time.
This carefully restored building serves as a museum that focuses on the life and times of these last Hawaiian Kingdom rulers, with a particular emphasis on nineteenth-century art & architecture. You can visit indoor and outdoor spaces, so be sure to explore the entire Palace and grounds before you leave. Iolani Palace also often hosts free events, so be sure to consult local event calendars before your visit.
Fun fact: Iolani Palace had electricity years before the White House did.
Honolulu Museum of Art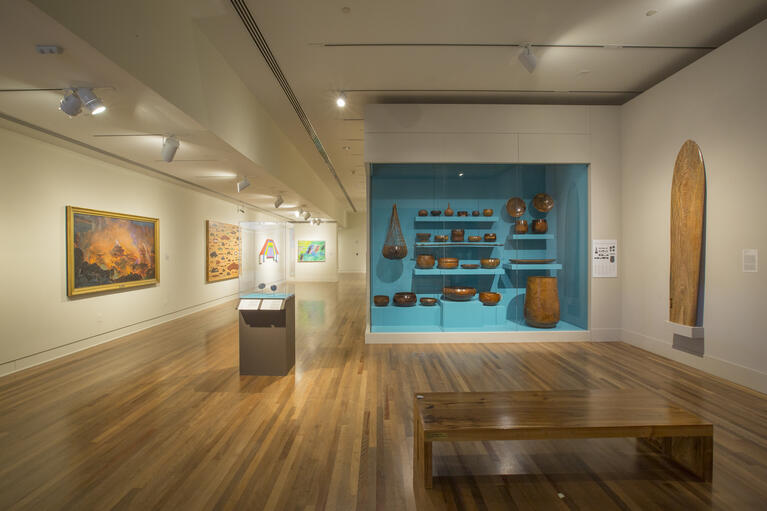 The Honolulu Museum of Art is a modestly sized fine art museum is a great destination for culture lovers in Hawaii. Thirty galleries contain extensive collections, including their famed body of Asian art, one of the top 10 in the US. These works of art will immerse visitors in global cultures from all across history. Be sure to spend some time browsing their fine collection of Hawaiian painting and decorative arts, too --- a must for visitors to the islands.
Lyon Arboretum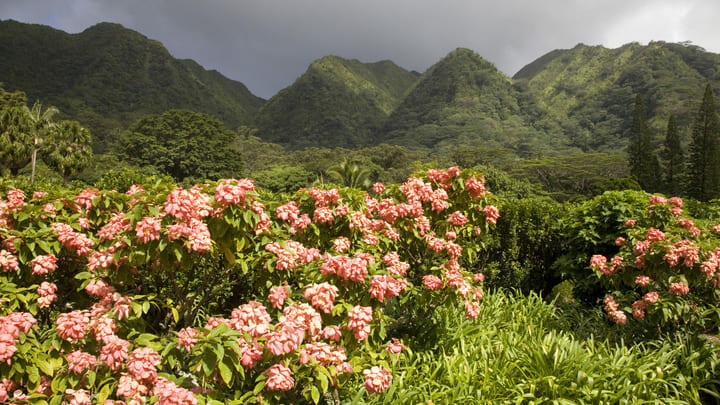 This lush tropical rainforest is home to a wide variety of plant life native to the Hawaiian Islands. Opened as a botanical garden in the 1970s, the Lyon Arboretum has become a go-to destination for scientists as a leader in conservation biology, Hawaiian ethnobotony, and horticulture. Pay a visit and take some time to explore the Arboretum's various themed gardens and its 7+ miles of hiking trails that take you around the property. A visit here is a peaceful respite from bustling Honolulu and a great site for nature photography.
Bishop Museum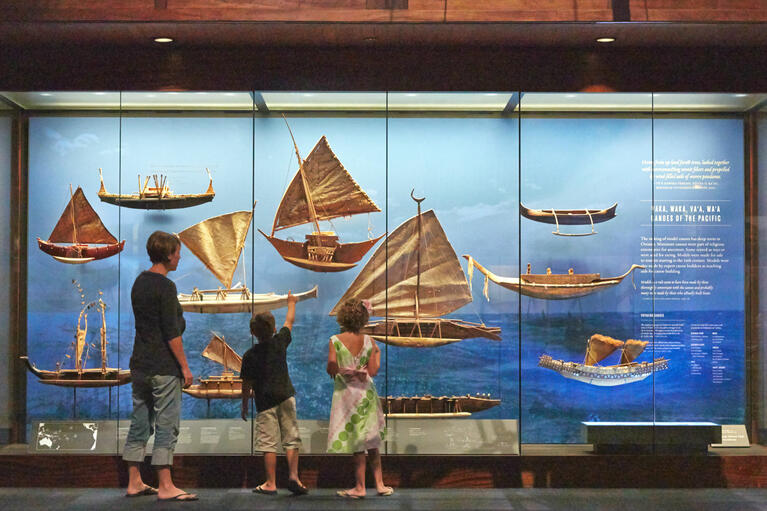 One of the best natural history museums in the region, the Bishop Museum is a great family destination in Oahu. The Bishop Museum provides a more scientific survey of Hawaii's history, from its Polynesian culture to native plant and animal life to an "active" volcano exhibit and more. This fascinating museum features collections across five major buildings, with everything from seashells and fish specimens to an "active" volcano in the Science Adventure Center. Be sure to check out their planetarium programs, too.
Queen Emma Summer Palace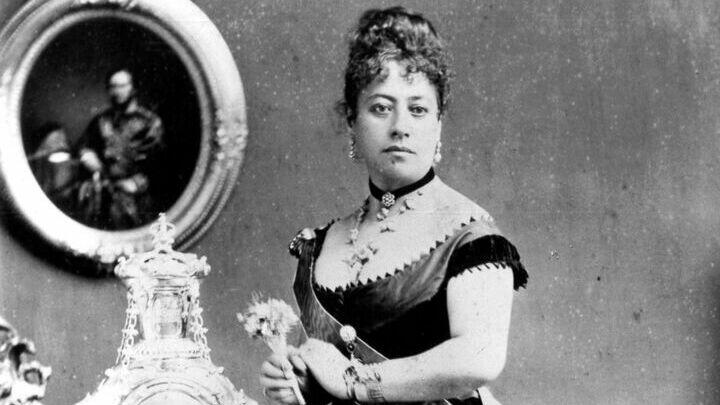 The Queen Emma Summer Palace is a nineteenth-century dwelling was the summer home of Queen Emma and her husband King Kamehameha IV. A getaway from the noise and heat of Honolulu, this peaceful home was also a destination for famed royal visitors like the prestigious Duke of Edinburgh. A visit here will truly bring you back in time.
Ala Moana Beach Park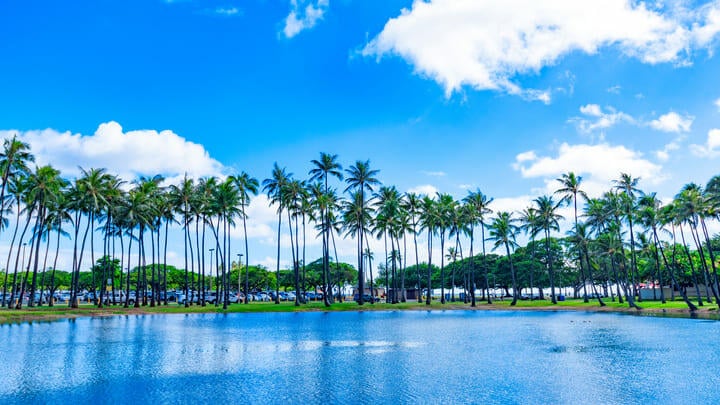 Located between Waikiki and downtown Honolulu, Ala Moana Beach Park is a picturesque tourist attraction located on the coast of the island. It boasts a beautiful jogging trail, beach, and nearby shopping center. Before the opening of the Mall of America, the Ala Moana Shopping Center was the largest mall in the States. Today, it is still the largest open-air shopping center in the world.
Manoa Falls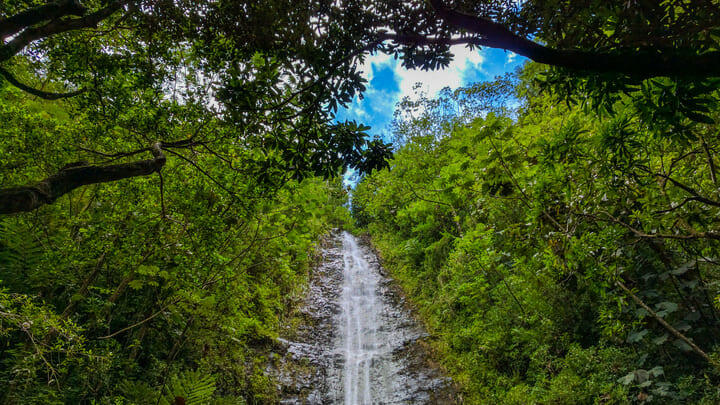 Those unafraid to do a little walking should do the hour-long hike up to Manoa Falls. Put on your hiking shoes and journey through the peaceful rainforest, which was one of the filming locations for the television series LOST. Don't forget your camera- there are get stunning photograph opportunities at the end of this hike. Keep in mind that this is a very popular hike during tourist season, so you may encounter crowds on the trail.
Tip: Manoa Falls Trail is free to hike, but you will need to pay for parking at the mouth of the trail.
Honolulu Zoo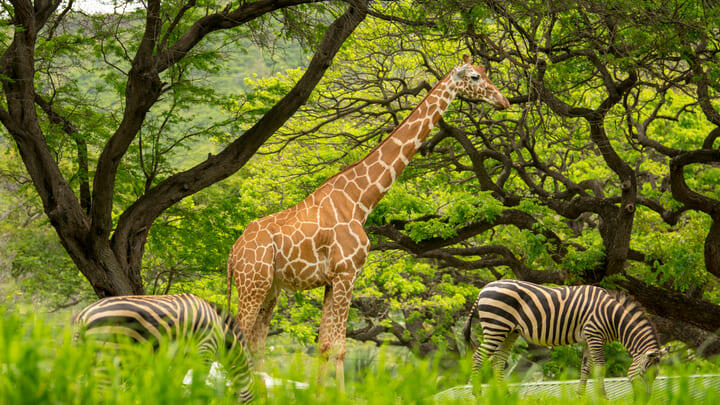 This charming zoo, located in Kapiolani Park, is popular among locals and visitors alike. Featuring a wide variety of animals as well as extensive zoo gardens, there's flora and fauna for all at this top regional zoo. Be sure to check out their special events calendar before visiting, too!
Waikiki Aquarium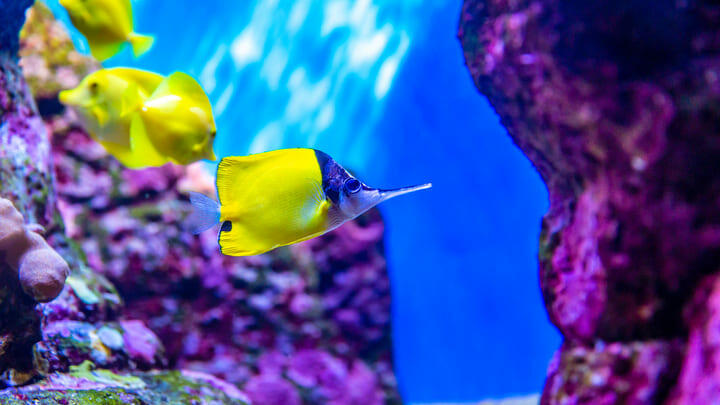 With a wide variety of exhibits and themed areas, the Waikiki Aquarium is a great destination for animal lovers. Some of their featured exhibits include Green Sea Turtles, Ocean Drifters, Hunters on the Reef, and more. This is another attraction with excellent special events, too, especially in the summer.
Nearby Attractions in Waikiki/Diamond Head
Diamond Head Hike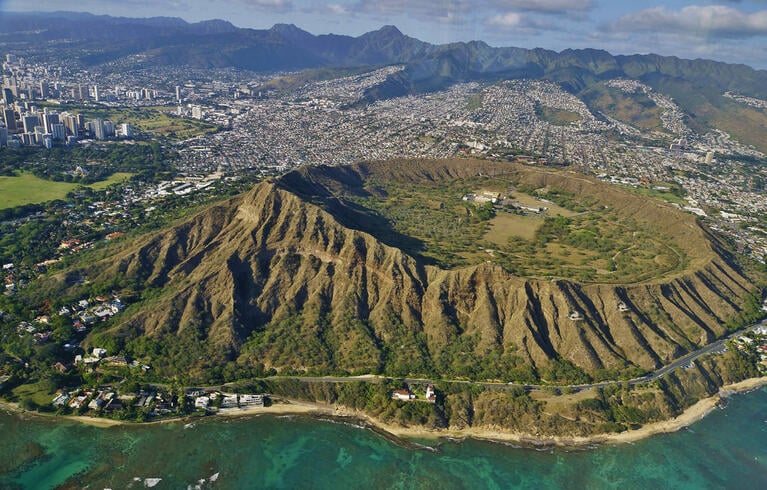 It's officially called Mt. Leahi, but is better known as Diamond Head. This mountain is one of the most famous volcanic crater in the world. At the top of the 760-foot summit, you'll behold breath-taking panoramic views of Waikiki and the rest of the South Shore. You won't want to leave your camera at home for this one!
Diamond Head is only a short drive from Waikiki, but the hike up the mountain is considered moderately difficult for hikers not in tip top shape. Be assured, however, that the Diamond Head Hike is well worth it! Start out as early in the morning as possible, and bring water, sunscreen, and sneakers for this half-hour climb. Truly among the most beautiful and best of Oahu sights.
KCC Farmers' Market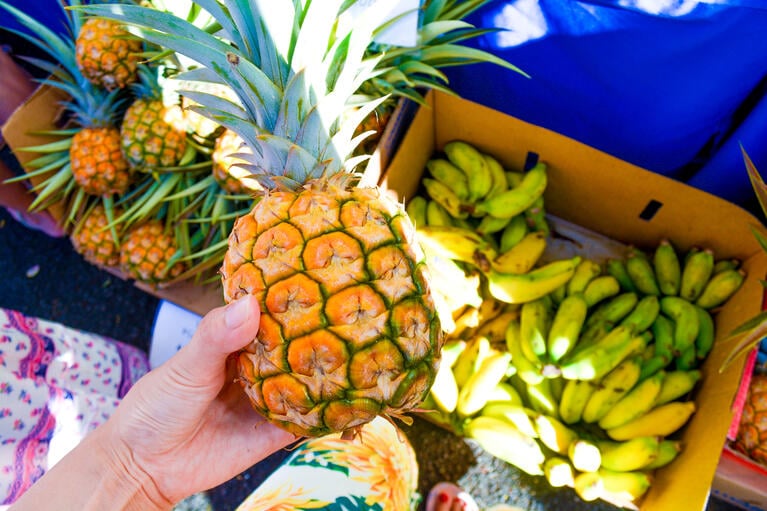 Hawaii's diverse agricultural scene comes to life every Saturday at the KCC Farmer's Market. Shop the endless displays of fruits, vegetables, flowers, seafood, baked goods, Hawaiian shave ice, and more. Located on the slopes of Diamond Head, this outdoor market offers some of Honolulu's greatest local delicacies. 
Rainforest, Waterfalls, and Movie Sites Hike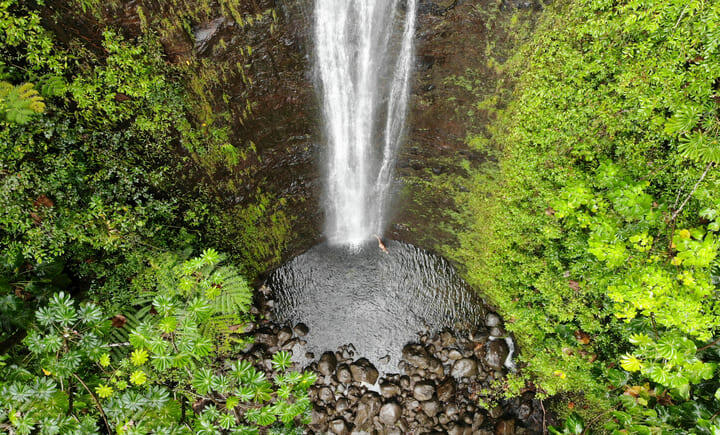 Embark on a sightseeing adventure through this two-mile self-guided tour. You'll see everything from the stunning 150-foot waterfall to verdant tropical forest. Don't miss out on the ancient Hawaiian dwelling you'll see along the way. Plus, you can see locations that were used in the filming of The Hunger Games franchise.
Moped & Bike Rentals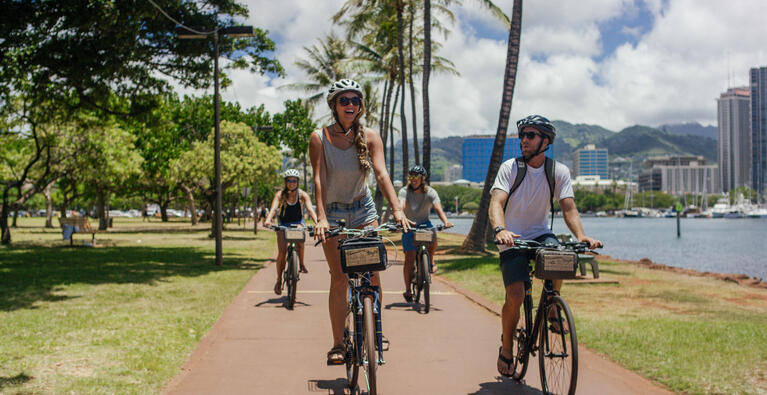 Stop by Hawaiian Style Rentals and pick up a moped or bike. Then, hop on and set off on an adventure of your own. Ride anywhere you please, on your own itinerary. Stop at attractions you're interested in, or cruise by those you aren't. You can choose from a 4-hour moped rental or a 24-hour bike rental.
Waikiki Beach Gear Rentals
Waikiki Beach is one of the most popular beach on Oahu and is really a fun thing to do for the whole family. The two mile stretch of sand is a popular tourist destination due to its convenient location and beautiful scenery. It's an ideal place to swim, snorkel, canoe, surf, or just soak up the sun on the sand. If you're interested in seeing the colorful sea life up close, you may want to snag some snorkeling gear to explore beneath the waves.
Waikele Outlet Mall Shopping Shuttle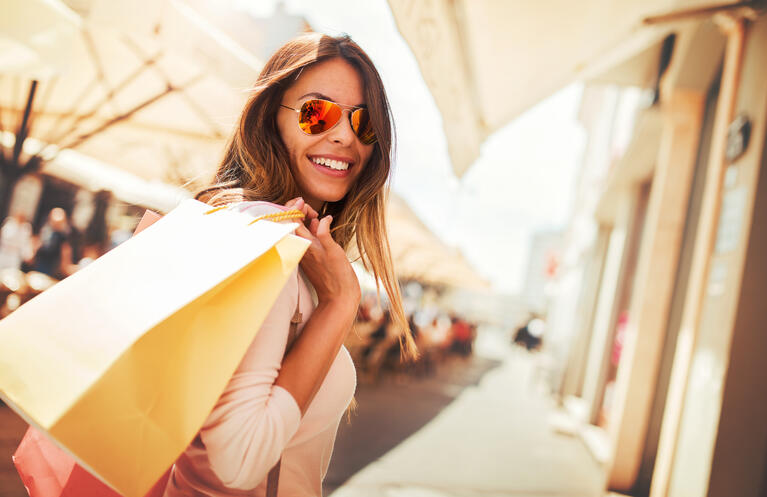 If you're looking to get your shop on during your Oahu vacation, look no further than the Waikele Outlet Mall. Wander through over 50 top brand name stores at this expansive outlet mall and search for real bargains. It's a great way to take a break from the beach, or to make the most of a rainy day.
Shangri-La Center For Islamic Arts & Cultures
Once the home of American heiress Doris Duke, today Shangri-La is a marvelous museum for Islamic arts and cultures. They offer guided tours and cultural programs, as well as residencies for scholars and artists. Tickets can be hard to come by – so reserve early!
Nearby Attractions in Leeward/Pearl Harbor
USS Bowfin Submarine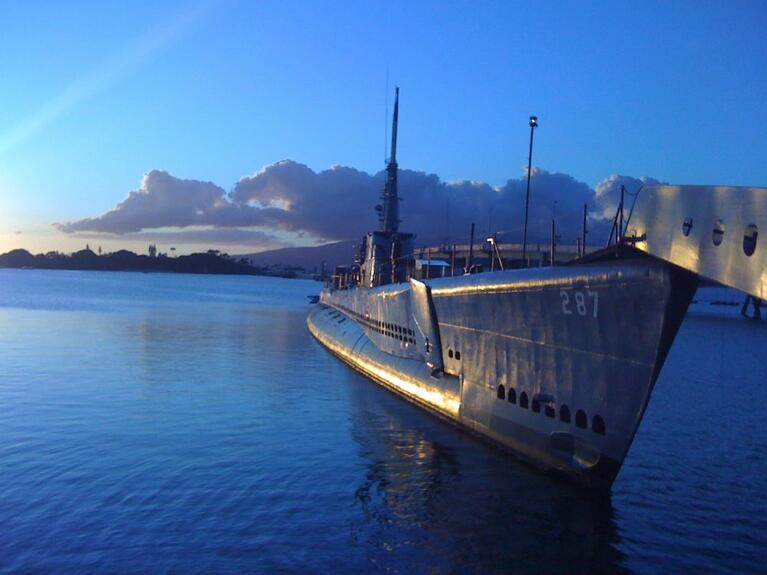 One of the few combat submarines that survives from World War II, the USS Bowfin Submarine is a delightful historic attraction that WWII buffs will absolutely love. Also known as the "Pearl Harbor Avenger," this ship sank 44 enemy vessels! Take a self-guided audio tour of the ship and museum for the full experience.
Battleship Missouri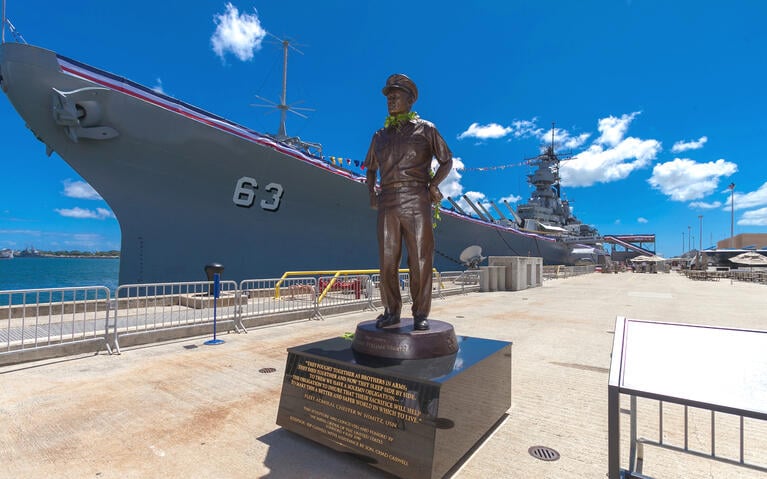 The Battleship Missouri, or Mighty Mo, is a ship with an impressive history. Spanning three wars, her tour of duty encompassed the surrender of the Japanese Empire in 1944 and the Gulf War before being decommissioned in 1992. Today, it operates as a floating museum right outside Honolulu. Choose from three different self-guided tour routes.
USS Arizona Memorial Narrated Tour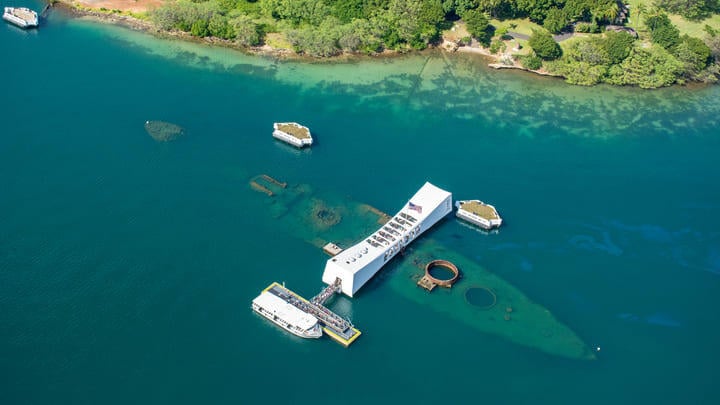 A top landmark in the U.S. according to a recent TripAdvisor poll, the USS Arizona Memorial is a must-visit attraction in Oahu. Take the award-winning audio tour that tells the story of the lives lost in Pearl Harbor and across the world on December 7, 1941. A must for fans of military history.
Pacific Aviation Museum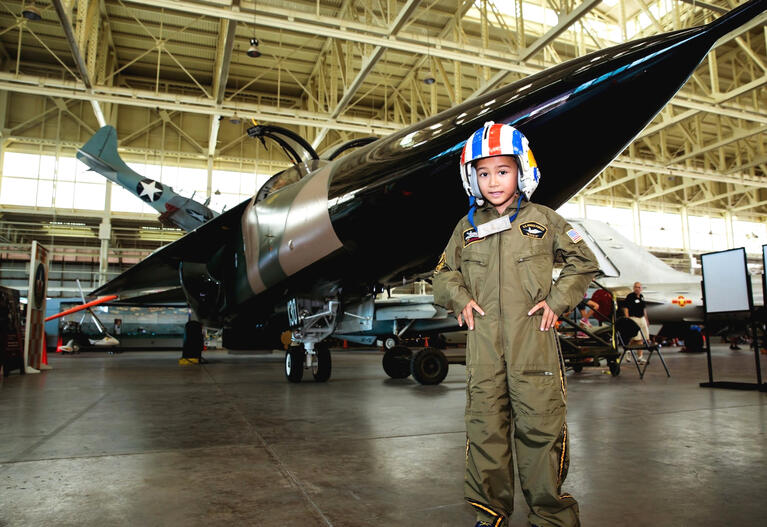 Learn all about the history of American aviation from World War II to the present day and the fantastic Pacific Aviation Museum. Explore their extensive collection of historic aircraft, featuring everything from bombers and fighter planes to helicopters. Don't miss the short documentary at the entrance, which provides a useful overview of the attraction and its offerings.
Nearby Attractions in Windward
Hanauma Bay Snorkel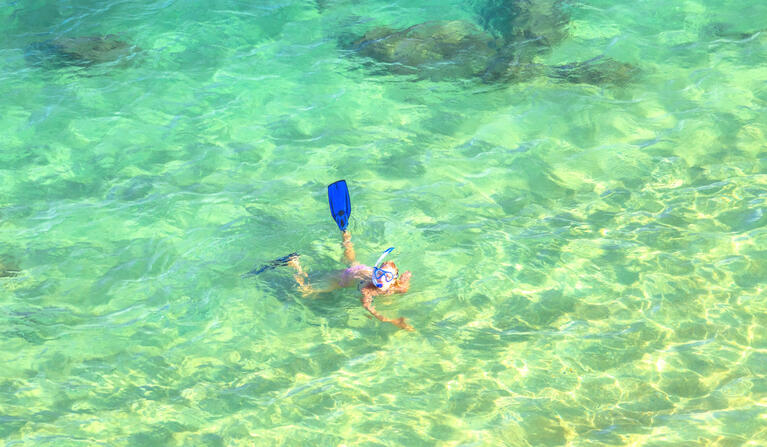 Snorkeling is a delightful way to explore the beautiful coral reefs in Hanauma Bay. Within the bay's pristine and clear waters, visitors can swim through a stunning coral reef that is home to a myriad of marine life from tropical fish and sea turtles to octopuses. 
You'll get a silicone-tempered mask, "J"-type snorkels, and endurance vinyl acetate fins, plus a defogger for your masks. 
Sea Life Park Hawaii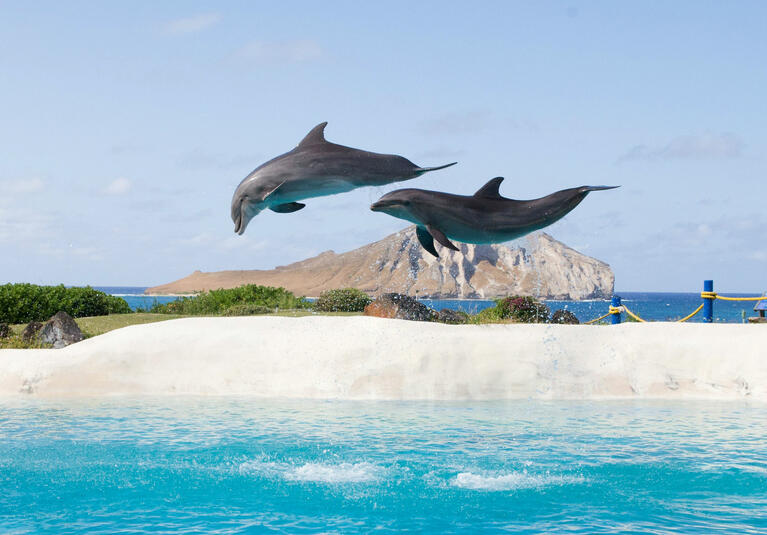 The wonderful Sea Life Park Hawaii provides countless opportunities to get up close and personal with a wide variety of creatures. From the dozens of reef species on display in a 300,000-gallon tank to acrobatic shows put on by dolphins and sea lions, there are so many amazing animal encounters to enjoy.
Makapu'u Lighthouse Hike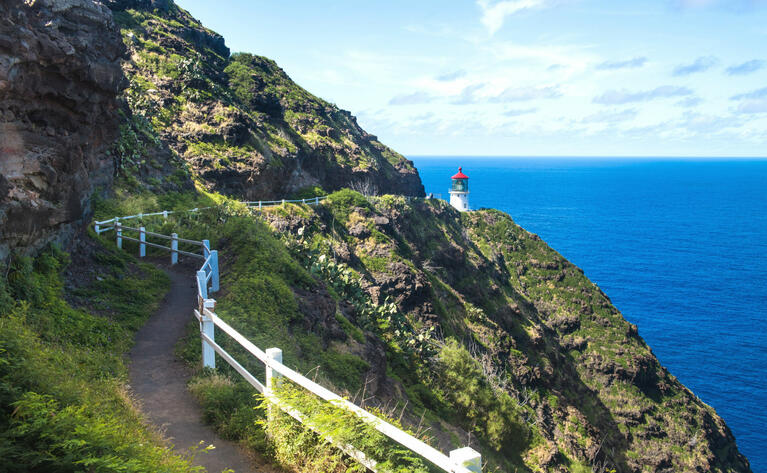 A 2-mile round trip hike, the Makapu'u Point Trail (and the Makapu'u Lighthouse located at its summit) is a must-see natural attraction in Oahu. Marvel at the amazing views of Oahu's southeastern coastline and keep an eye out for seabirds. The historic lighthouse is an impressive sight in itself, with its beautiful red paint and hyper-radiant lens.
Koko Head District Park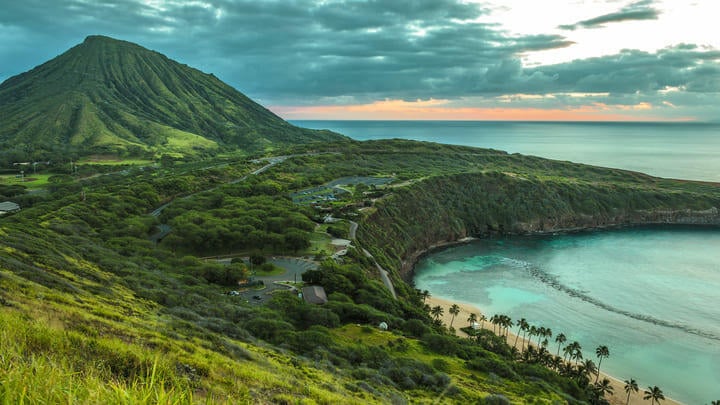 This region actually features a variety of things to do, from challenging hikes to picnic spots. Active visitors will especially enjoy the difficult Koko Crater Trail, and nature lovers won't want to skip the stunning Koko Crater Botanical Garden.
Remember to Save on Attraction Admission
Oahu is usually the first stop for tourists new to the islands. There's certainly no scarcity of things to do in Honolulu and the rest of the majestic island nicknamed "The Gathering Place." These are our top recommendations for things to do in Honolulu and the surrounding areas during your trip to Oahu.
Admission to many of these top Oahu attractions and activities and more are included on the Go Oahu and you will save on combined admission vs. paying at the gate. We hope you consider adding a few of these fun options to your Oahu vacation plans.
Planning to spend some time on other parts of the island? Then check out our post on things to do on the North Shore of Oahu for more fun ideas.