A symbol of wealth and the last in a list of 12 zodiac animal signs, the Year of the Pig is imminent. If you haven't kept up with your New Year's resolutions, start over again with the Lunar Calendar. On February 5th, cultures around the world will be ringing in the Asian New Year, marking the beginning of 2019—the year of the Pig. The Chinese New Year in Hawaii is particularly exciting due to its rich history and the Asian culture that thrives there. Oahu's Chinatown is one of the biggest and most fascinating in the nation, featuring historic Oahu attractions and authentic food and culture - think fish markets and exotic colors. If you're traveling to Hawaii during this time, we've put together a list of all the holiday celebrations that will be happening and some can't-miss landmarks for any trip to Oahu.
Save on Attraction Admission for the Holiday
Regular admission to a number of these attractions is available on Go Oahu Card. Choose as you go from dozens of top attractions and save up to 55% on combined admission vs. paying at the gate. See all available Oahu passes, attractions & prices. Please note, some of these special holiday events may be separately ticketed and not included with Go Oahu Card.
A Night in Chinatown Festival and Parade
February 2019
Narcissus Queen Pageant
This event is the oldest ethnic pageant of its kind in the United States. Similar to a beauty pageant format, the Queen is selected after a series of interviews and appearances before the judges. They'll have to debut an evening gown, give speeches, and showcase a special talent to be dubbed the rightful Queen.
Chinese New Year Festival
Typically held on the weekend before and the weekend of Chinese New Year, this festival celebrates the ancient tradition with food vendors, craft booths, street dancers, and entertainment.
Narcissus Festival and Lion Dances
Starting at North King Street, the festival stretches all the way to Nuuanu Avenue and kicks-off with a traditional Lion Dance. The Narcissus Queen of the year will then hold court and visit various businesses around Chinatown.
Night in Chinatown Street Festival
The final celebration of this Chinese New Year extravaganza is the street festival. There will be a parade of lion dancers, the Narcissus Queen, dragon dancers, and more all making their way through Chinatown. Getting in: most Chinatown Street Festival events are free and open to the public. Some may be separately ticketed.
Chinese New Year at Pacific Aviation Museum
Kickoff Chinese New Year and visit one of the best museums in Oahu all in one shot. In honor of Chinese New Year, the Pacific Aviation Museum will host a traditional Lion Dance for the Year of the Pig. After you've enjoyed the performance, explore the rest of the complex and learn more about the nation's aviation history. You'll see many authentic fighter jets inside Hangar 37, including a P-40 Fighter, an authentic Japanese Hero craft, and an SBD Dauntless Dive Bomber.
Getting in
:
Pacific Aviation Museum tickets
are included with Go Oahu Card.
See More of the Diverse Cultural Oahu Attractions
When you've had a glimpse of the kind of culture that Oahu has to offer, you won't want to stop exploring. There's so much to explore on the island known lovingly as "The Gathering Place." Here are a few more places where you can find the authentic Hawaiian experience.
Polynesian Cultural Center
This 42-acre center is comprised of many different villages modeled after places like Aotearoa in New Zealand, ancient Hawaii, Tahiti, Fiji, and Samoa. Watch as islanders reenact a war dance, wield "fire knives," and more. At each village, you'll find hands-on activities and demonstrations that exemplify the cultural wonders of Hawaii and Polynesian history. Try Tahitian coconut bread, learn the art of fire dancing, and watch the Rainbows of Paradise canoe pageant, Hawaii's only water-borne show.
Getting in:
Polynesian Cultural Center tickets
are included on Go Oahu Card.
Pearl Harbor Monuments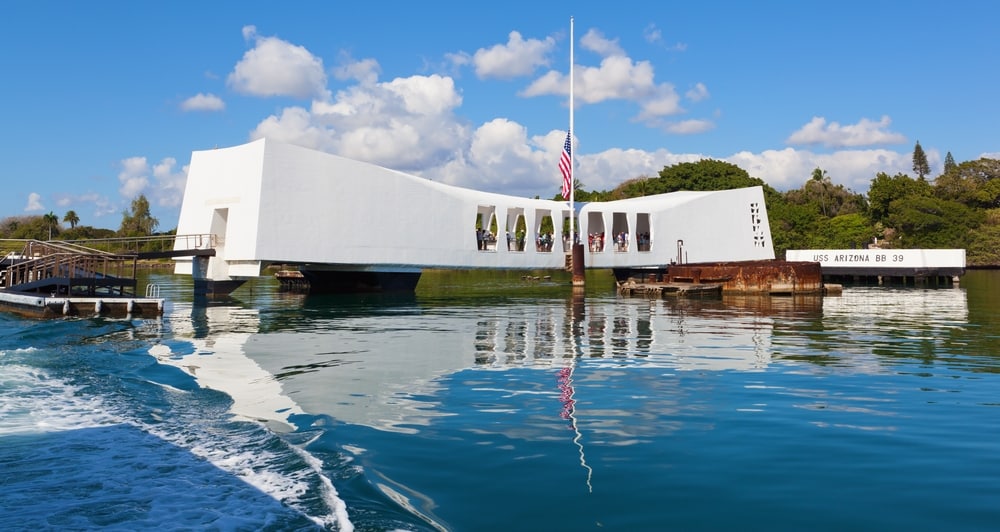 Another landmark you have to visit in Oahu is Pearl Harbor. There are plenty of naval ships and monuments to visit that pay respects to the victims of the attacks in 1941.
USS Bowfin Submarine at Pearl Harbor
This legendary vessel is one of only 15 surviving U.S. combat submarines from World War II. Learn the story of the USS Bowfin, including its many successful attacks on enemy warships, and of submarines in general. Take a 30-minute self-guided audio tour through the building and then leave additional time to explore for yourself. There is an impressive collection of submarine artifacts including weapon systems, photographs, paintings, battle flags, and original military recruiting posters. Getting in: USS Bowfin Submarine at Pearl Harbor tickets included with Go Oahu Card.
USS Arizona Memorial
Voted the #5 Landmark in America by TripAdvisor, the USS Arizona Memorial is the most-visited attraction in Hawaii. The Battleship honors the 1,117 crewmen who perished in the Pearl Harbor attacks on December 7th, 1941. Pick up your audio tour headset and listen to the award-winning 2 ½-hour tour which provides a poignant narration of the events that transpired during the attack on Pearl Harbor as it guides guests throughout the Visitor Center, museums, waterfront displays, and Memorial. Getting in: USS Arizona Memorial tickets are included with Go Oahu Card.
Battleship Missouri at Pearl Harbor
Entry to the Battleship Missouri is free and open to the public, so you're welcome to explore at your own pace or you can opt for a guided tour. The Battleship Missouri was the last battleship ever built and was recently refurbished. It's the site at which Japan officially surrendered to the United States, marking the end of the World War II.  A tour of the Battleship Missouri includes the Surrender Deck, as well as look at where a Japanese kamikaze pilot flew his plane into the Missouri's hull. Getting in: Battleship Missouri at Pearl Harbor Tour tickets are included with Go Oahu Card.
Pearl Harbor Historic City Tour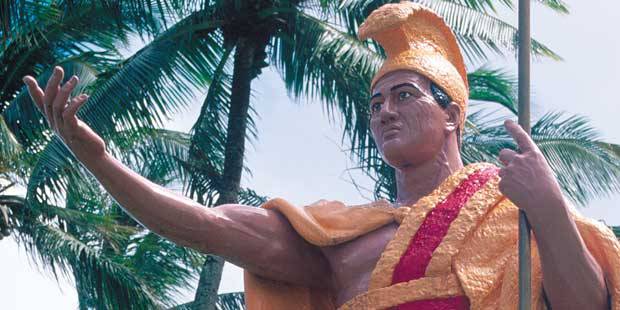 Take an all day tour of Pearl Harbor and Honolulu City, two of the most popular places in the area. The fully-narrated tour will start with Pearl Harbor, where you'll walk through the Pearl Harbor Memorial Museum and Visitor Center and take in the "Valor in the Pacific" National Monument. You'll head on to the Punchbowl Crater, part of an extinct volcano, the State Capitol, Washington Place, King Kamehameha statue, Iolani Palace, Kawaiahao Church, and Chinatown. Getting in: Pearl Harbor Historic City Tour tickets are included with Go Oahu Card.
Remember to Save on Attraction Admission
So there's our brief list of the top things to do in Oahu during the Chinese New Year. Remember, many of these options are included on the Go Oahu® Card, which can save you up to 55% on combined admission vs. paying at the gate. Please note, the Chinese New Years events taking place at some of these attractions may be separately ticketed and not included with the Go Oahu Card. We hope you'll consider adding an idea or two from this list to your holiday itinerary!