Oahu is one of the best places to watch the sunset at the end of the day. We asked Kathy, a 5th generation local expert, what her top 5 favorite places to watch the sunset are and these were her picks. 
Ala Moana Beach Park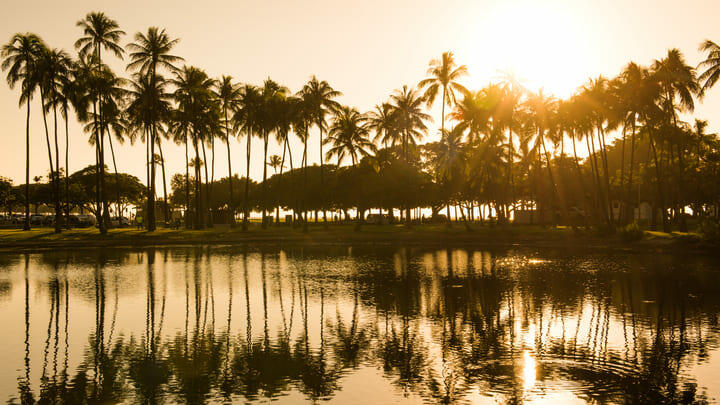 For a picturesque sunset experience, head over to Ala Moana Beach Park. Walk out to the end of the magic island and take a seat on any one of the many benches facing into the sunset and watch the sun slip below the horizon.
Kakaako Waterfront Park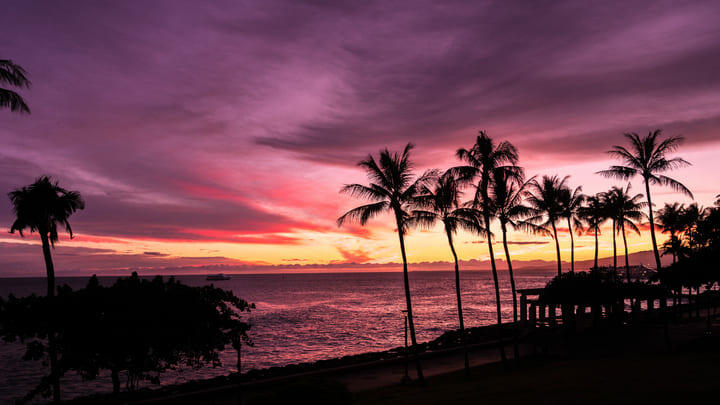 Down the street from Ala Moana, is a great waterfront park with a perfect view for the sunset. With large rolling grass hills and a long walkway to the water, you'd never guess that this park was once a dump site--it's now the perfect spot to sit and reflect while watching a beautiful sunset.
Sunset Beach or Shark's Cove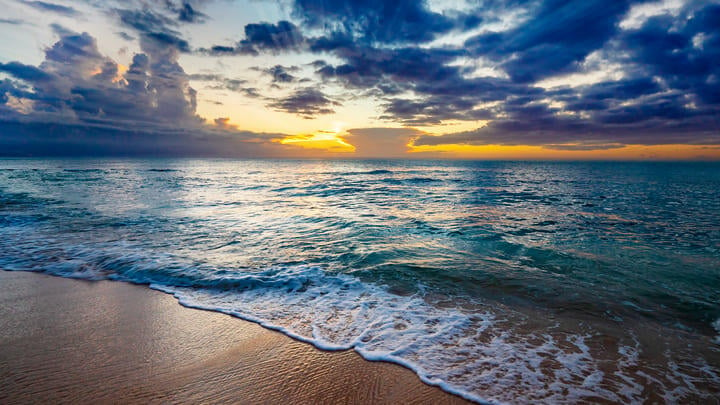 The sunsets from the north shore are spectacular year-round. Depending on when you visit the island, you'll see one of two different types of sunsets: the winter season will give you a powerful wave display while the sun sets, while the summer season makes for a more serene and calm day's end. Either way, neither will disappoint you as this offers one of the best sunset views.
Tantalus Drive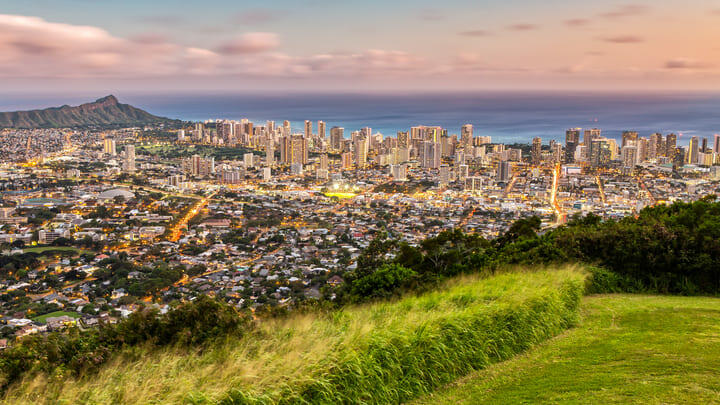 For an elevated inland view of the setting sun, certain spots on Tantalus Mountain offer a unique sunset view. Head to one of the pull-offs along this narrow mountain road for a rare view of the sun setting into the ocean.
Waikiki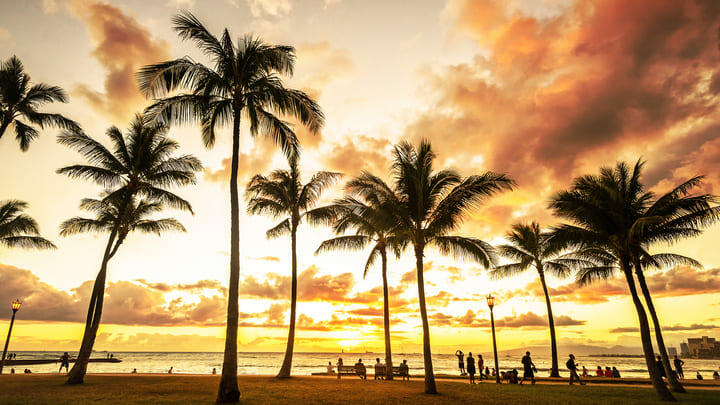 Visitors can see the "green flash" from Waikiki as the sun hits the horizon which makes it one of the best places to go to watch the sunset. Make it a special event with a Mai Tai or a glass of wine at The House without a Key, Halekulani Hotel, or Dukes at the Outrigger Waikiki on the Beach Hotel, or check out one of Waikiki's many other resorts with a beach side bar or café. There are plenty of great contenders to watch the best sunset in Oahu but we hope these suggestions help you choose your spot. 
In between watching the sunsets, check out some of Oahu's other top attractions and save on museums, tours, and fun activities with an All-Inclusive Oahu pass.