If you're lucky enough to be spending Thanksgiving in Hawaii, you probably don't need too many ideas about how to spend your time. That said, if you're looking for something a little more seasonal than luxuriating on the beach, we've got you covered. Check out these suggestions for local activities and more seasonal things to do in Oahu in November. There are plenty of fun activities to do during Thanksgiving in Oahu, including...
Polynesian Cultural Center
Hanauma Bay Snorkel
Pearl Harbor Historic Sites
Oahu Museums
Waikiki Holiday Parade
Holiday Kick-Off
Annual Turkey Trot
and more!
Consider adding a few of these attractions and events to your Thanksgiving in Oahu itinerary.
Save on Attraction Admission
Regular admission to a number of these Oahu attractions is included on the Go Oahu® pass. Choose as you go from dozens of top attractions and save up to 55% on combined admission vs. paying at the gate. See all available Oahu passes, attractions & prices. Please note, some of these special November events may be separately ticketed and not included on the Go Oahu® pass.
Polynesian Cultural Center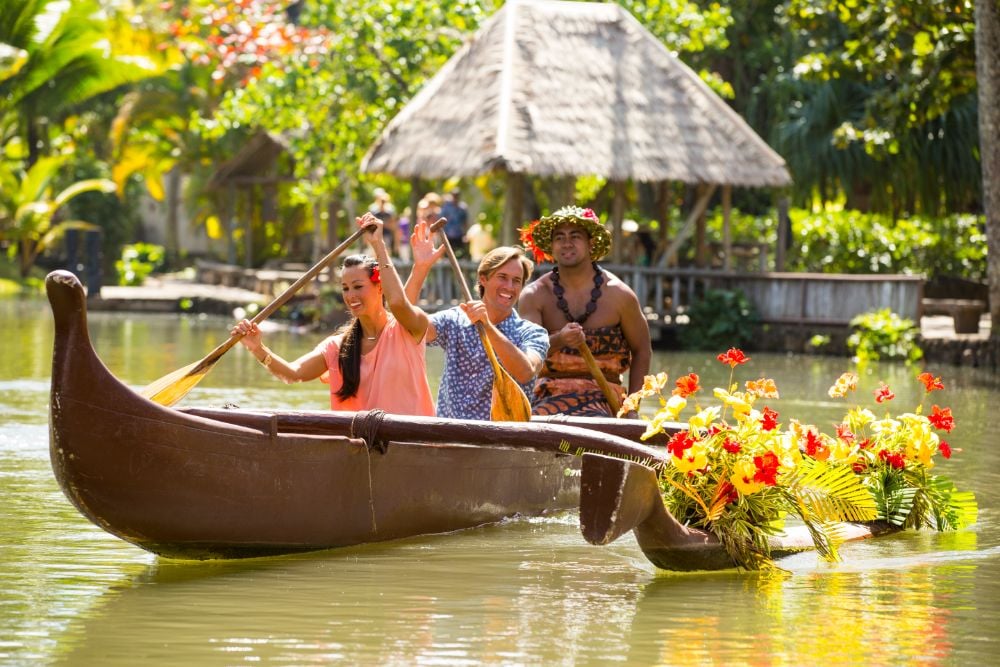 Explore the many cultures of Polynesia and the Pacific Islands with a visit to the one-of-a-kind Polynesian Cultural Center. This fantastic attraction features unique cultural artifacts, practices, and clothing. There are also recreated dwelling and working spaces in six different cultures. A visit here is the perfect way to introduce the kids to Hawaiian culture and heritage. Adults will love their phenomenal dancing, amazing food, and great shopping. Getting In: Polynesian Cultural Center tickets are included with the Go Oahu® pass.
Hanauma Bay Snorkel
This time of year is a great time to go snorkeling. The Hanauma Bay Nature Preserve is filled with a wide variety of critters, from a rainbow of tropical fish to sea turtles and beyond. Even better, since fall is one of the off seasons for Hawaii, you'll be able to enjoy this tropical paradise without the press of too many crowds. Amateurs and experienced snorkelers alike welcome on this adventure!
Getting In:
Hanauma Bay Snorkel equipment
 is included with the Go Oahu® pass.
Pearl Harbor Historic Sites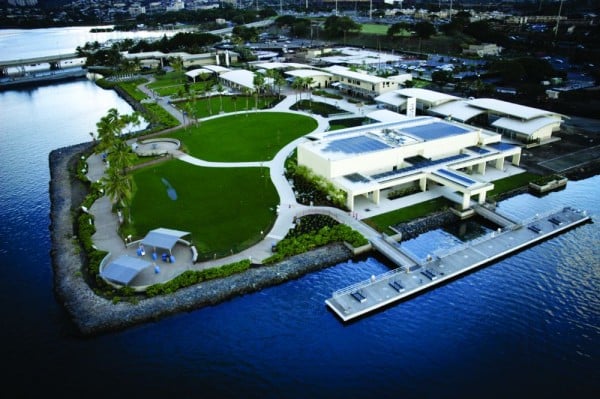 Honor our veterans and fallen soldiers during a time of year when remembrance and giving thanks is at the forefront of everyone's mind. The Pearl Harbor Historic Sites have much to offer visitors. A day spent at these inspiring institutions is perfect for everyone. Take the USS Arizona Memorial narrated tour for a chance to learn more about the tragic events of December 7. Step aboard the "Mighty Mo" and see the last battleship ever constructed in all her rebuilt glory. Explore the exhibits at the USS Bowfin Submarine and Museum. Getting In: Admission to many Pearl Harbor Attractions is included with the Go Oahu® pass.
Oahu Museums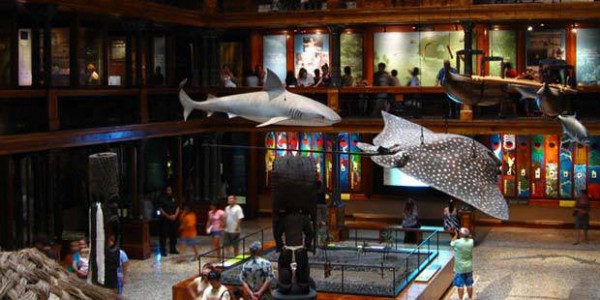 For families who love exploring museums and historic homes, Oahu has plenty to offer. The Iolani Palace is the beautifully preserved residence of the last two monarchs of Hawaii. The palace is complete with historic furniture and decor. They're in the process of collecting some of the art and objects once part of the palace. So you can see what the palace looked like when it was the royal home. For science and culture fans, then the Bishop Museum is another must. Come here to see multiple galleries of Polynesian art, artifacts, and historical information. There's even an "active" volcano display! Getting In: Iolani Palace tickets and Bishop Museum tickets are both included with the Go Oahu® pass.
Waikiki Holiday Parade
Kalakaua Avenue November
This energetic parade is a great way to start the holiday season with a bang. Expect thousands of marchers ranging from musical and dance performances to local organizations and groups. It was originally designed to commemorate the survivors of the Pearl Harbor attacks, but now combines this great cause with tons of holiday fun. It has a wide variety of styles and presentations, too. For example, you'll get to enjoy performances by 38 different bands from Oahu, the mainland, and more! The parade terminates in Queen Kapiolani Park and is free for all to watch.
Getting In: 
Admission to the Waikiki Holiday Parade is free.
Holiday Kick-Off
The Royal Hawaiian Center, Royal Grove Date TBA
Each year the Royal Hawaiian Center hosts a marvelous collection of events and appearances to "kick-off" the holiday season. From festive musical performances to a visit with Santa and the official tree-lighting ceremony – this is the place to celebrate the holidays in Oahu. The kids will love the special seasonal activities designed just for them, and adults will enjoy the high energy and colorful decor.
Getting In: 
Admission to the Holiday Kickoff is free.
44th Annual Turkey Trot
Kapiolani Park Bandstand November
We don't usually include Turkey Trots in our Thanksgiving round-ups. We aren't always in a position to run very far on Thanksgiving morning. That said, this ambitious
ten-mile race
just had to make it on to the list for sheer craziness and awesomeness all rolled into one. Predict your time accurately and you might win a prize! Registration is open for those of you who want to preemptively burn off your turkey day calories. It totally works that way… Right?
Getting In: 
The Turkey Trot is free to watch, but runners require advance registration. More info about registration can be found on the
event website
.
Christmas Sand Sculptures
Sheraton Waikiki November - December
There are few things as Hawaiian as a surfing Santa Claus made out of sand. Pay a visit to the Sheraton Waikiki to see their impressive collection of holiday-themed sand sculptures. They usually star a model of the big man himself. These sculptures are free to view even if you aren't a guest at the hotel. Don't be shy about popping in!
Getting In: 
Sand sculpture viewing is free.
Vans Triple Crown of Surfing
North Shore November – December
This event will have been going on for a while by the time Thanksgiving rolls around. But the Vans Triple Crown of Surfing is still a must-see attraction this holiday season. This prestigious event is for competitive surfers and aspiring surf stars. It is an integral part of the professional surfing circuit. If you want to see the world's best surfing on the world's most impressive waves, head to the North Shore!
Getting In: 
It's free to watch participating surfers, but those interested in surfing themselves will need to register. For more information about the event and to register, visit the
event website.
Remember to Save on Attraction Admission
We listed just a few fun suggestions for things to do on Oahu in November and Thanksgiving in Hawaii. Of course, there are plenty of other activities to help fill your plans. Remember, many of these great options are included on the Go Oahu® pass. You can save up to 55% on combined admission vs. paying at the gate. Please note, the November and Thanksgiving events taking place at some of these attractions may be separately ticketed and not included with the Go Oahu® pass. Consider adding a few of these fun options to your November weekend itineraries.