Nature lovers already know that Hawaii is a tropical paradise filled with all sorts of flora and fauna. However, you may not know that one of the most popular things to do in Hawaii is to embark on a whale-watching cruise. If you're traveling to Oahu during the winter and early spring, you'll be able to hop on a cruise to seek out the elusive giants of the sea – humpback whales. These majestic creatures roam the waters around the Hawaiian Islands between December and May of each year, bringing joy and delight to locals and tourists alike. Oahu is one of the best Hawaiian islands for whale watching.
Save on Admission to Oahu Ocean Activities
If you're headed to Oahu to pursue whale sightings, you may want to enjoy other Hawaii attractions as well. Consider picking up an all-inclusive Go Oahu pass, which can save you up to 55% on combined admission to top attractions like tours, cruises, bike rentals, museums, and more. See all available attractions, passes, and prices.
More About Humpback Whales & Things to Do in Oahu
Humpback whales are among the most endangered of the whale species, having been hunted nearly to extinction by the commercial whaling industry in the last century. Conservation efforts have boosted their numbers, but there still aren't many of these fascinating creatures in the world's oceans. Humpback whales are found primarily in cold water during the summer. However,  they do migrate to tropical climates in the winter to give birth to their young in more pleasant conditions. So, as an added bonus, you may see a baby whale or two, depending on when you're traveling. Humpback whales are typically between 40 and 50 feet long, occasionally weighing in at an astonishing 80,000 pounds – these are some seriously big creatures! However, they're also baleen whales, which means that they aren't predators like some larger ocean mammals. They eat primarily by filtering ocean water through their baleen plates, which pull small ocean creatures like krill out of the water for consumption.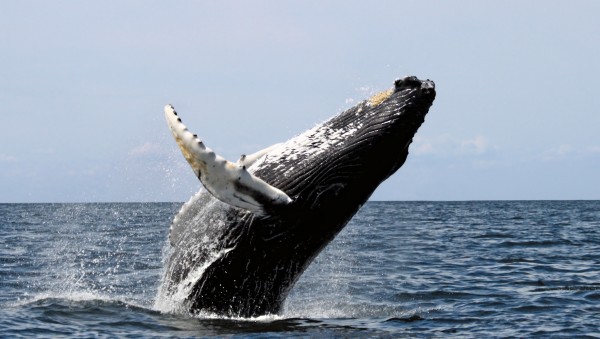 Fortunately, humpbacks are also easy to spot and identify. They have unique black and white markings on their flukes that marine scientists record and track. If you go on a cruise that looks for whales, they often have a reference book with tail patterns that could help you identify the whales you see.you're in search of an appropriate cruise, the two-hour Makani Catamaran Sail could be a good option. They often report seeing whales during their daytime cruise, as well as dolphins, seabirds, and other sea life. Other options include whale-watching specific cruises that stay out on the water longer. If you prefer to keep an eye out for whales from dry land, excellent vantage points from which to see whales include Makapu'u Lighthouse and Diamond Head. Or, some of the best whale watching in Hawaii takes place right on the beaches, including the beach by Hanauma Bay.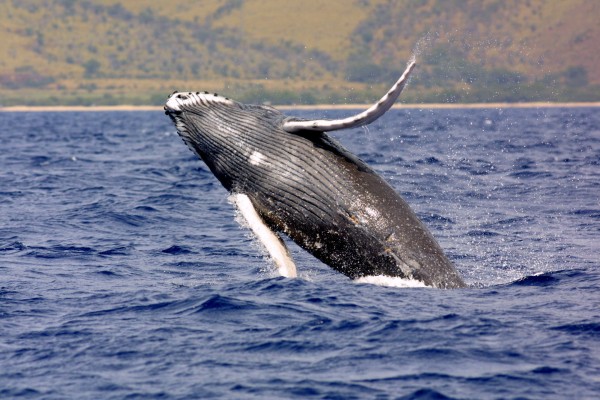 For those who enjoy sea life of all sizes, a snorkeling adventure is another fun activity. You'll see tropical fish, rays, octopuses, sea turtles, and more. You won't see any whales quite that close, but you can enjoy the wealth of ocean life around Oahu!
Tips for Hawaii Whale Watching
Remember to dress warmly! Whale season dates in Hawaii span December to May, so you're mostly sailing in very cold weather.
You should also wear sneakers or other rubber-soled shoes, as the boat can become slippery.
A video camera is the best way to capture a record of the whales you see because you can often become distracted taking still photos.
Binoculars are also a must!  Keep in mind that regulations prohibit vessels from getting within 100 yards of a whale, so you'll need something that helps you see long distances.
Remember to Save on Admission
When planning your Oahu whale-watching vacation, don't forget to save money on admission to cruises and other top attractions. Consider using a Go Oahu pass to save up to 55% on combined admission to top Oahu attractions. We know you'll never forget your whale-watching experience!