See all of Oahu on a single pass
That means no additional entry fees - it's just one pass, for one price.
Visit all the below Oahu attractions with any All-Inclusive Pass and take a look at our itinerary to see how much you can save!
Pssst, want to save even more?
Sign up today and save an extra 5%.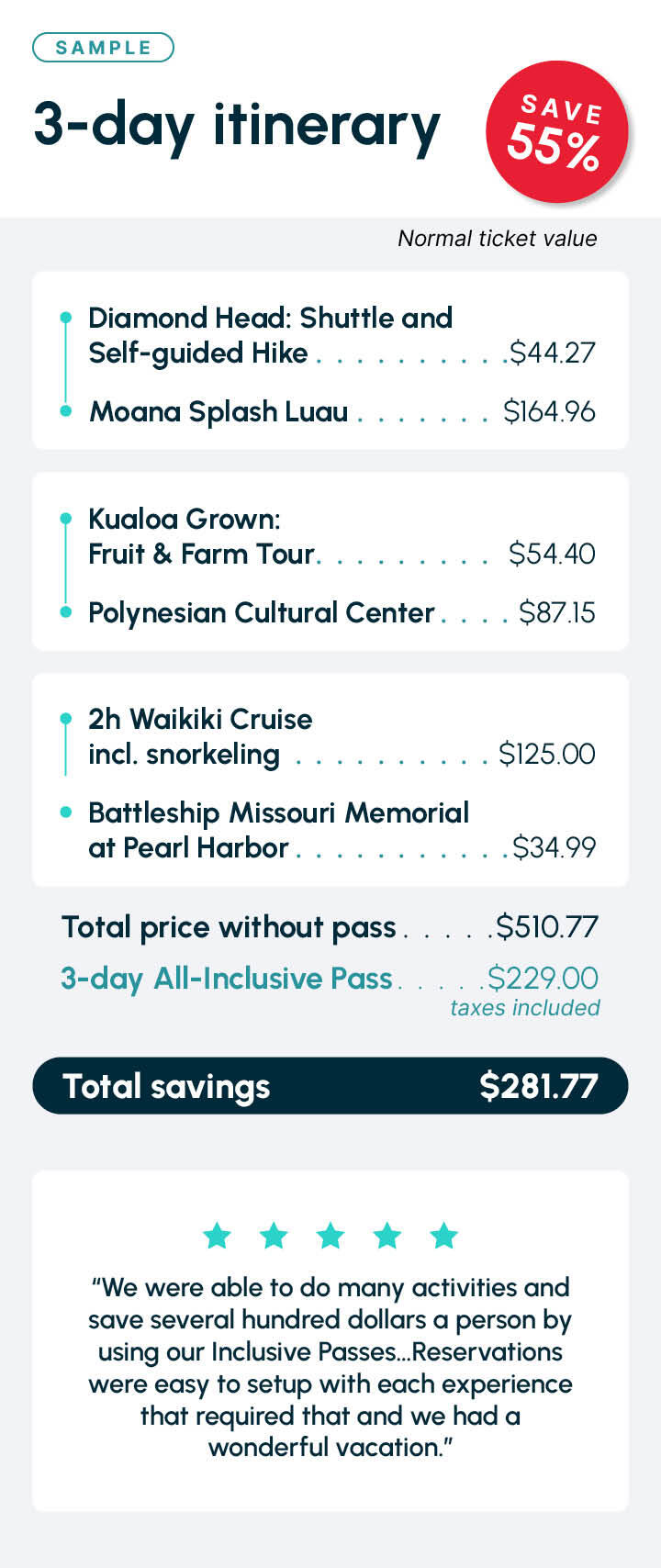 We calculate our savings by comparing the Go City price to the combined normal ticket values - these were last updated on April 1, 2023.
Our risk-free guarantee
Plans can change, we get it. All non-activated passes are eligible for a refund within 90 days from your purchase date.
Book your Oahu attractions
Some of our popular attractions sell out fast! Check which ones require reservations and book early to avoid missing out.