Planning a vacation to Orlando? A stop at ICON Orlando 360 (formerly I-Drive 360 Orlando) and its many attractions should be added to your vacation itinerary. International Drive is an 11 mile stretch of Orlando roadway that serves as a highly popular tourist district for the city.
Here you'll find attractions that appeal to the whole family - from amusement parks to the largest observation wheel on the east coast. Check out our helpful guide for visiting Orlando's International Drive attractions, packed full of ways to save on admission, tips for visiting, other nearby attractions, and much more.
Things to Do on International Drive Orlando
ICON Orlando 360 has been undergoing a tourism renaissance that makes the area more attractive than ever. For instance, the  ICON Orlando 360 (formerly I-Drive 360) project added several new attractions and multiple dining options. There are plenty of attractions to visit and things to do on International Drive. Here are a few that we recommend you add to your vacation itinerary...
ICON Orlando (formerly Coca-Cola Orlando Eye)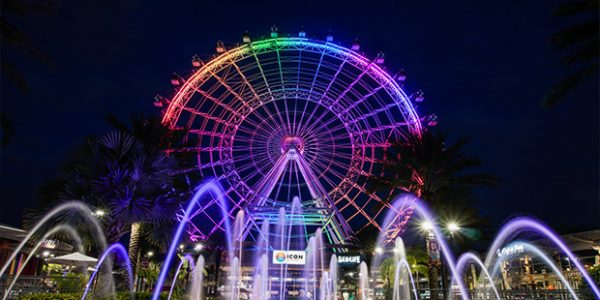 The centerpiece of the ICON Orlando 360 complex, ICON Orlando is a 400-foot observation tower that has quickly become an icon along International Drive. The recently renamed Orlando landmark is the tallest observation wheel on the entire east coast of the United States.
On board one of the high-tech capsules, you'll use interactive iPad tablets that let you explore the sights and landmarks you can see along your ride. On a clear day, you can see Florida's space coast. You'll love soaring through the sky during your 20-minute ride, while learning all about your surroundings.
Getting In: ICON Orlando tickets are available on the Go Orlando pass.
SEA LIFE Orlando Aquarium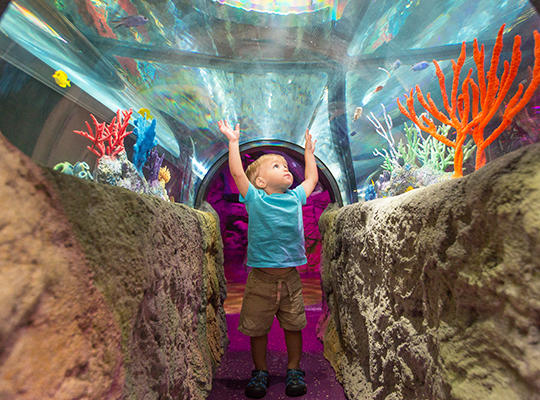 Also located in the ICON Orlando 360 complex, the SEA LIFE Aquarium in Orlando is a state-of-the-art aquarium offers stunning visuals and plenty of interactive opportunities. This is perfect for families with young children who will appreciate the kid-level viewing opportunities and interactive rock pool. But older kids are sure to be amazed by the awe-inspiring marine life too.
This attraction takes the aquarium experience to a whole new level! Come face-to-face with more than 5,000 creatures including colorful fish, seahorses, jellyfish, barracudas, a Giant Pacific Octopus, sharks, and more. From interactive displays to gigantic tanks full of aquatic life, a day at the aquarium is a must.
Getting In: SEA LIFE Orlando Aquarium tickets are available on the Go Orlando pass.
Madame Tussauds Orlando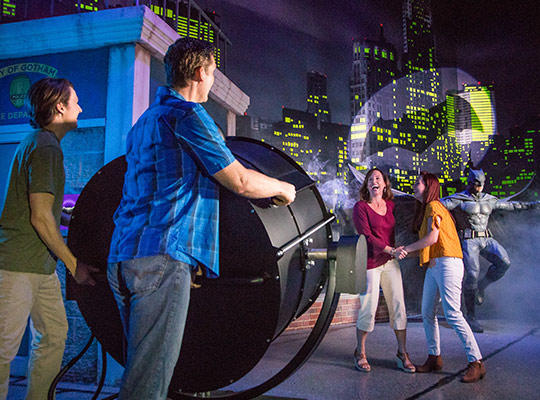 Madame Tussauds has built a worldwide brand by featuring uncannily lifelike wax figures of history's and pop culture's most iconic stars. The Madame Tussauds Orlando location in the ICON Orlando 360 Complex includes figures of Jimmy Fallon, Pitbull, Shrek, Marilyn Monroe and more!
Don't miss the Justice League: A Call For Heroes exhibit, where you can meet your favorite crime-fighters like Wonder Woman, Batman, and Superman. Pose next to their famous figures and peruse the iconic gadgets used in the films. Snap a selfie with your favorite celeb, sing on stage with some of the greats, and have a wonderful day living like an A-lister.
Getting In: Madame Tussauds Orlando tickets are available on Go Orlando pass.
SKELETONS: Museum of Osteology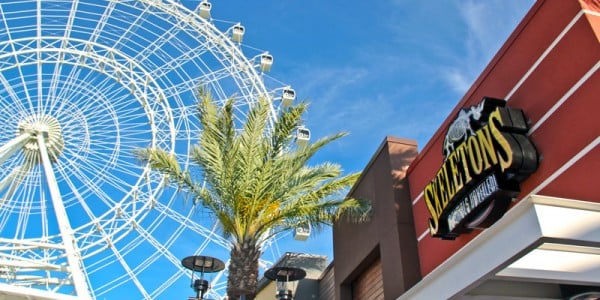 Located in the ICON Orlando 360 Complex, this is a first-of-its-kind museum.
SKELETONS: Museum of Osteology has over 450 real animal skeletons in never-before-seen poses and dioramas. Enjoy 40 captivating exhibits that will give you a new perspective and appreciation for the animal kingdom. Interesting and educational, the whole family will enjoy this unique attraction in the heart of ICON 360 Orlando.
You can even learn about the curation process and see the museum's collection of flesh-eating beetles in action! From interactive touch tables to flawless displays, this museum is a unique place you have to visit on your trip to Orlando.
Getting In: SKELETONS: Museum of Osteology is ticketed separately and is not available on the Go Orlando pass.
WonderWorks Orlando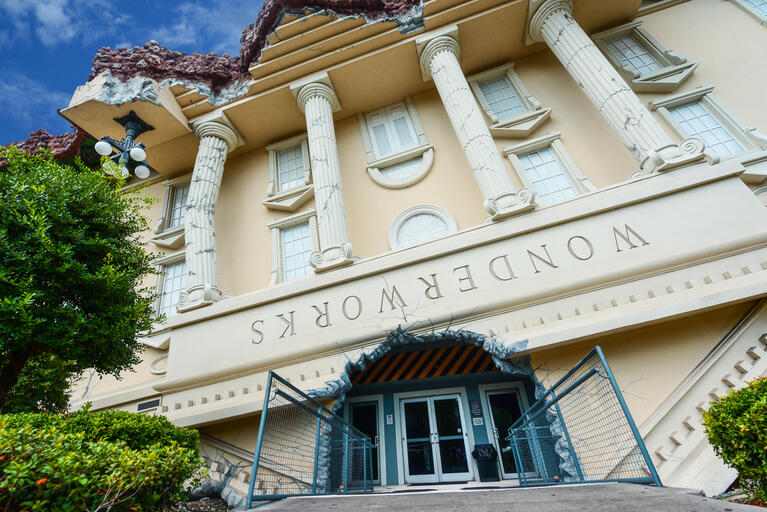 Just north of the Orange County Convention Center, WonderWorks Orlando is hard to miss as its structure was constructed upside down! WonderWorks bills itself as "an amusement park for the mind" with 35,000 square feet of educational, yet entertaining, opportunities. The hardest part of your visit will be choosing where to start. Visit the Physical Challenge Zone, Natural Disasters, Light and Sound Zone, Space Discovery, the Imagination Lab, and the Far Out Art Gallery.
Each area is guaranteed to entertain and teach you something new. Other features include a Laser Tag Arena, Indoor Ropes Challenge, and a 4D XD Simulator Ride. This is a terrific combination of physical and mental activities designed to engage the entire family.
Getting In: WonderWorks Orlando tickets are included on the Go Orlando pass.
Ripley's Believe It or Not! Orlando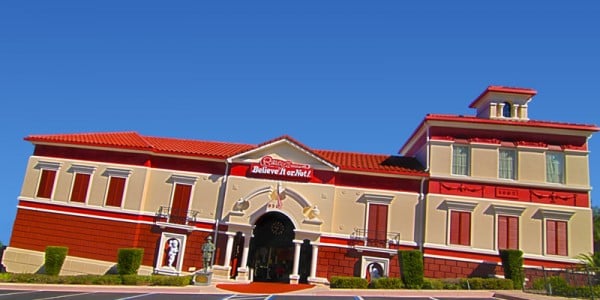 Image Credit: Ripley's Believe It or Not! Orlando
From its construction to its contents, just about everything about Ripley's Believe it or Not! Orlando is interesting and unusual. Ripley's calls its collections "Odditoriums", a fitting name for items that range from a dress made out of licorice to the world's smallest deck of cards. You never know what you're going to see next! With 16 galleries and hundreds of unique showcases to explore, the photo opportunities are endless and the odd and bizarre wait around every corner. Ripley's is a must for anyone visiting Orlando.
Getting In: Ripley's Believe It or Not! Orlando is separately ticketed and is not available on the Go Orlando pass.
Fun Spot America Theme Park Orlando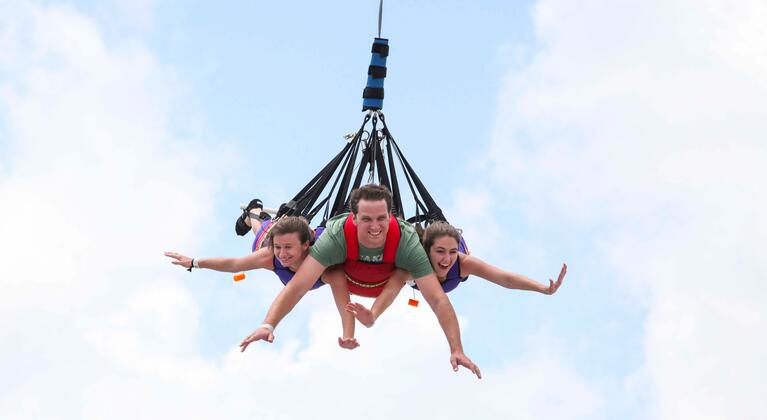 This is one of America's only family-owned theme parks and home to Orlando's only wooden roller coaster. Adults and kids alike enjoy their multi-level Go-Karts, thrill rides, family rides, and an arcade midway. Enjoy a day riding on the bumper boats, The Revolver Ferris wheel, the Paratrooper, and more.
There is a range of rides, so there'll be something to entertain the littlest to the biggest kid. Fun Spot America Orlando admission features a pay-for-what-you-do structure and some great dining options!
Getting In: Fun Spot America Orlando - 4 Ride Sampler tickets are included on the Go Orlando pass.
Congo River Adventure Golf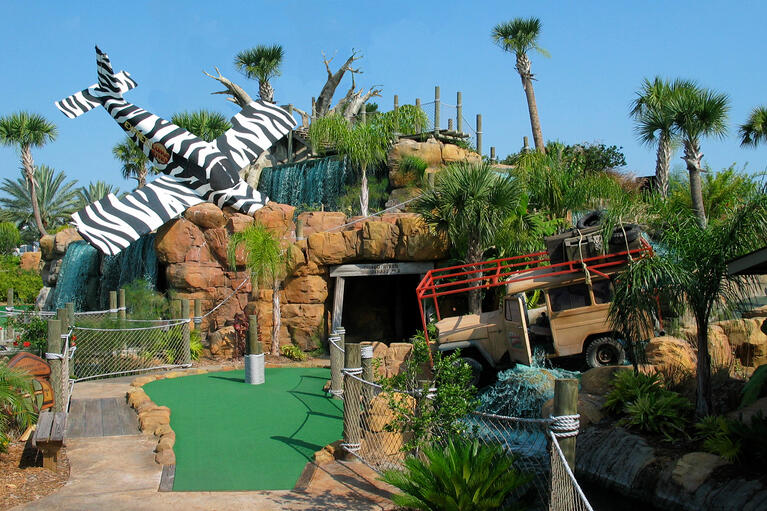 Combine your family's sense of adventure with a challenging game of miniature golf at Congo River Adventure Golf. Have a friendly game among a giant waterfall, a crashed airplane, rocky summits, and mysterious caves. There's even a downloadable scorecard app to help you track your adventure! Everybody wins when you take on Congo River Adventure Golf.
Getting In: Congo River Adventure Golf tickets are included on the Go Orlando pass.
Titanic: The Artifact Exhibition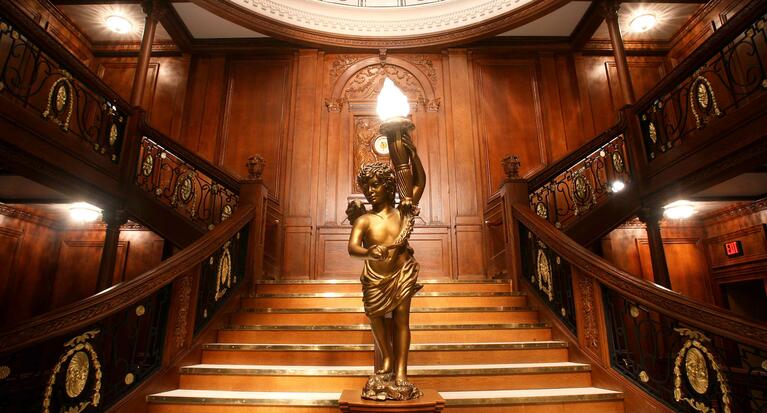 View over 200 original artifacts recovered from the wreckage of the Titanic, 2.5 miles below the surface of the North Atlantic Ocean. This is an impressive, educational and touching trip through time. Original artifacts include the engine control, permanently and hauntingly stuck in "full-reverse" and a large section of the ship's steel hull.
Tours are conducted by actors, dressed in period costumes who portray actual passengers. Place your hand on a replica iceberg and feel the cold of that fateful evening for yourself. It'll be like you've been transported to the Titanic yourself. This is a unique opportunity to uncover the history of the Titanic and should definitely be added to your itinerary.
Getting In: Titanic: The Artifact Exhibition tickets are included on the Go Orlando pass.
Coco Key Water Park
What better way to enjoy the Florida sun than with a visit to International Drive's Coco Key Water Park. Here, the kids can enjoy water slides and tubes and a jungle of water-related activities. Kids can splash and play all day long in four heated pools, on 14 slides, and in a 6,500 sq. ft. arcade. They're sure to be occupied all day. You can feel comfortable knowing Coco Key Water Park is well supervised with up to 15 lifeguards on duty at any time. You're sure to have a fun-filled and refreshing day splashing in the water and riding the water slides. And of course, enjoying the sun poolside.
Getting In: CoCo Key Water Park tickets are available on the Go Orlando pass.
Places to Eat Nearby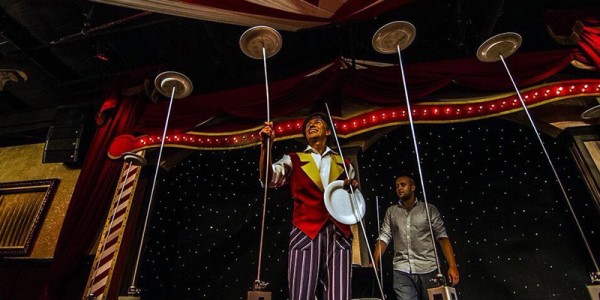 ICON Orlando 360 (formerly I-Drive 360 Orlando) includes an amazing selection of places to eat from fast food to unique international dining options. ICON Orlando 360 offers everything from walk-up snack foods and ice cream to 5-star dining experiences. Here are just a few of the choices you'll discover in this amazing part of Orlando.
Del Frisco's Double Eagle Steakhouse - don't bother looking anywhere else for a succulent steak on the I-Drive! Their menu will make your mouth water with its options of steaks, chicken, seafood, and more and an award-winning wine list to boot.
Sugar Factory - famous for their gigantic, sugary drinks, this restaurant does it all. Enjoy cocktails, mocktails, delicious meals, and more at this full-service establishment.
Uncle Julio's Mexican Restaurant – Enjoy the best fajitas and margaritas in town. This restaurant provides the ultimate Mexican dining experience for the whole family.
Shake Shack – One of the best burger chains on the east coast, Shake Shack is an easy and delicious meal to stop in for during your day of activities.
Food Court - no need to stop in for a full-service meal, check out the food court for tons more options.
Tips for Visiting ICON 360 Orlando
Park at the ICON 360 Orlando Complex - If you are not staying at one of the local resorts or hotels, the best option for parking is near the ICON 360 Orlando Complex. Here, there is plenty of free surface parking and a multi-level parking garage that is also free. This places you within walking distance of many attractions in this area of ICON 360 Orlando.
Wear comfortable shoes - To best experience ICON 360 Orlando and its attractions, be prepared for plenty of walking. You will be well-served to wear thick socks and comfortable shoes.
Remember, this is Florida weather - Don't be discouraged by forecasts of 60% rain or higher. Especially in the summer, rains can occur as brief showers in the afternoon, leaving the rest of the day sunny. Make sure everyone has a lightweight poncho in case of a quick shower.
Consider using the International Drive Trolley System - International Drive has its own convenient trolley system. Stops are clearly marked up and down the strip and the next trolley is never too far away. Tip: make sure you remember your initial stop number so you can return where you started.
Make a plan - Determine your "must-see" attractions and "must-dine" restaurants. Make sure everyone has input. Divide the number of attractions you want to see by the amount of time you have to create an enjoyable, less stressful vacation experience.
Bring the sunscreen! - The Central Florida sunshine means that you will want to keep exposed skin protected with sunscreen and perhaps consider a hat.
Choose a souvenir strategy. Virtually every attraction offers its own gift shop. Starting your visit with a souvenir strategy can help keep you within budget. Do you want a small item from each stop? Does everyone in the family get something from everywhere? Perhaps you create an overall budget per person. The point is to know what your strategy is before heading out.
Enjoy a meal at one of the many outside dining options. Many of ICON 360's restaurants offer the ability to dine outside. Take advantage of this option to further enhance your experience.
Enjoy a diverse shopping experience. The International Drive area is home to some of Orlando's most popular shopping destinations. The Mall at Millennia is only a short drive from the attractions and features brand name stores like Breitling, Coach, Bloomingdale's and more. Those who appreciate outlet stores will enjoy a visit to the massive Orlando International Premium Outlets at the very north end of the street. Artegon Marketplace, also at the north end of International Drive, features unique craftsmen and artisans offering their works for sale.
Where is International Drive?
For those unfamiliar with International Drive, it travels roughly parallel to Interstate 4 south of Orlando. I-4 is the main north-south artery through Orlando and many of the attractions of ICON 360 Orlando can be seen while traveling on this part of I-4. International Drive is a major Orlando thoroughfare that is used by residents, ICON 360 Orlando employees, convention goers, and vacationers.
Best Times to Visit
In-season, International Drive traffic, especially north of Sand Lake Road can get congested. Adding to this congestion is the fact that there is so much to see along the way. If possible, visit in the off-season months of January, February, September, October and November. You'll also want to start your day early to make the most of it. Many attractions don't start seeing big crowds until after lunch, so the earlier you can visit, the less time you will likely spend in lines.
Make sure you spend at least part of your time visiting in the evening. The lights of the various attractions create a completely different atmosphere. If you are looking for nightlife, the restaurants and clubs just north of the convention center have a pulse of their own. Visiting during the summer months can be warm, but it doesn't stop the crowds. The energy is great any time of year so enjoy the people-watching!

Save on International Drive Orlando Attractions
Admission to many of these great attractions on International Drive are available on the Go Orlando pass. Choose as you go from dozens of top attractions and save on combined admission vs paying at the gate. See all available passes, attractions & prices – Learn more.