Paris… City of Light, City of Love, City of… Adventure? Think of Paris and you're more likely to picture yourself indulging in romantic riverside strolls and lazy pastry-based brunches than in nerve-jangling high-octane pursuits. In fact, Paris offers a surprising array of unusual and adventurous activities that will take you out of your comfort zone, from waterskiing on the Seine to perfecting the French art of macaron-making and gorging on snails and sea urchins. Read on for our pick of adventurous things to do in Paris.
Adventures Above and Below Paris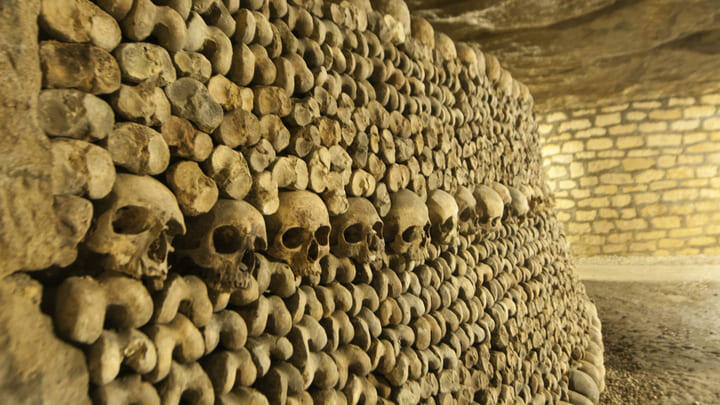 Fans of Les Misérables will find much to enjoy in the Paris sewage system which, as Victor Hugo so succinctly put it in his celebrated 1862 novel 'is slime, minus the human form'. But don't let that put you off: the Paris Sewer Museum takes you on a fascinating (and completely sanitary!) journey into the city's underbelly, where you can wade through centuries of sewage history and learn all about the sewermen who worked here. Exhibits include antique equipment and you can take a guided tour with an expert while you're there. Pause in the gift shop to pick up some stuffed rats for your loved ones on the way out and, most importantly, don't forget to flush!
For a somewhat more claustrophobic underground adventure, the Paris Catacombs are hard to beat. This labyrinth of bone-filled tunnels is said to contain the mortal remains of some six million Parisians, mostly displaced here from overflowing cemeteries in the 18th and early 19th centuries. You'll notice a chill in the air as you descend the 131 steps to enter the tunnels. From here, there's a 1.5-kilometer loop through the dead air of this underground ossuary, with walls constructed from densely stacked human bones and skulls. An unmissable adventure, but definitely not one for the faint-hearted.
Paris also offers plenty of great options for adrenalin heads with their eyes on the skies. Climb the Eiffel Tower's 674 steps to reach the viewing platform on the second floor, soar 150 meters above the Parc André Citroën aboard the Ballon de Paris Generali, a thrilling ascent that provides stunning 360-degree views across the city. And, if you're feeling particularly adventurous, you can even fly over the city's most famous landmarks by jetpack! Ok, ok, so this one from Flyview Paris is a virtual reality experience, but it's no less thrilling for it. Much like a flight simulator, it's designed to emulate the real-life sensations of jetpack flying, so you really will feel like you're cruising over the Arc de Triomphe and Notre-Dame Cathedral. Well, for a few moments anyway.
Let's Get Physical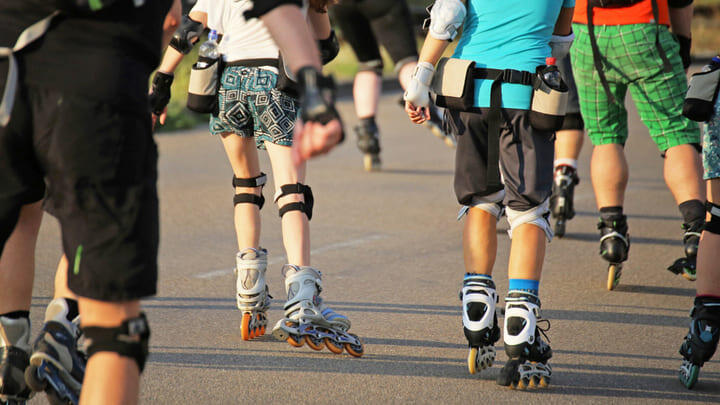 Serene sunset cruise not exciting enough for ya? Don't worry: we've got you covered. Located on the banks of the Seine in the Bois de Boulogne, one of Paris's biggest and most beautiful parks, the Ski Nautique Club de Paris offers 3.5 kilometers of water for water-skiing. It's open to abilities of all levels so everyone from newbie to expert can get involved. Learn the basics or show off your best river acrobatics if you're already a pro on the water. 
If you struggle to find your sea legs, you might prefer to join one of the city's big rollerblading events instead. Weekends see around 20 kilometers of Paris streets closed to traffic as locals roll out of their homes in their thousands for the Sunday Skate, to weave, wobble and wend their way around major landmarks from the starting point in Place de la Bastille. The Pari Roller is a wheely great way to experience the City of Light by night, with a skating tour that kicks off 10PM Fridays in Montparnasse and rolls on into the early hours of Saturday morning.
Do Something New!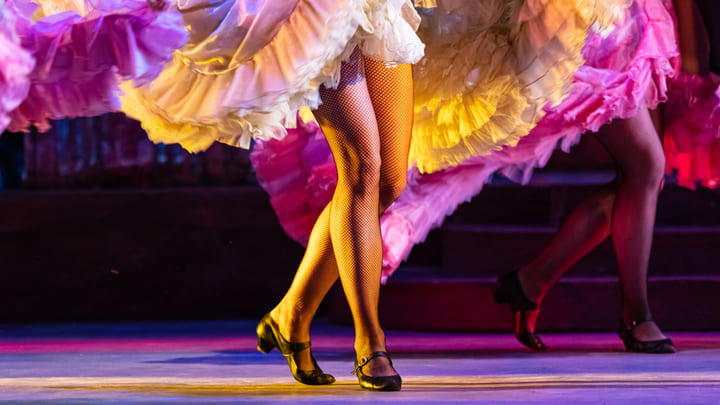 There's nothing more adventurous than stepping out of your comfort zone to learn a new craft, and – let's be honest – what skill could possibly be more life-enhancing than the art of macaron-making? These dainty, delicate and oh-so-delicious little confections are, alongside braille, pasteurization and hair dryers, surely one of France's greatest ever inventions. This 90-minute pastry masterclass at Paris's iconic Galeries Lafayette Haussman department store includes creation, assembly and, of course, the all-important tasting of your treats.
Want to really impress your friends when you return from Paris? Find out how to transform your potato dauphinoise from a disappointing beige mush into a lip-smacking work of art at the Alain Ducasse Cooking School. And, if you're feeling especially adventurous, you can even have a go at learning the very Parisian art of burlesque. Afterwards, head over to Crazy Horse for an evening of high-kicking, high-octane entertainment, and to see how the experts do it.
Adventures in Food and Drink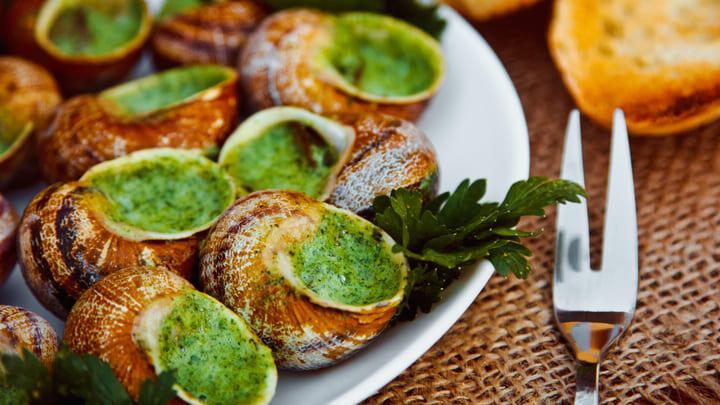 When in Paris… eat as the Parisians eat. Snails and frogs' legs are just the beginning of this great nation's culinary specialties and, if you can set your squeamishness aside, you might just be surprised. Snails in particular – plump little parcels of deliciousness served in the shell in a hot garlic-and-herb butter – may well prove life-changing. But did you know the French also do a fine line in sea urchin? That's right: those spiny blighters that skewered your big toe off the coast of Mexico back in '95. These sweet, umami-tasting creatures are also said to rival oysters for their aphrodisiac power. Ooh la la!
The British novelist Anthony Burgess once described the experience of snacking on durian fruit as 'like eating sweet raspberry blancmange in the lavatory'. A similar half-compliment could be made for traditional French andouillette, a sausage made from pig intestines and seasoning, and a close cousin of South American chitterlings. Its – shall we say – ripe odor might not win you many friends in the restaurant, yet locals swear by the sweet flavor, assuming of course that you can overcome your natural aversion to the smell and tuck in. A warning to the curious though: this one is strictly for those with guts of steel.
Many more epicurean adventures await you in the weird and wonderful bars and restaurants of Paris, where you can variously: drink wine from baby bottles at legendary Montmartre restaurant Le Refuge des Fondus, have coffee and cake with a cat, be serenaded by opera singers as you dine and take on an actual pro-wrestler in the basement between courses. Only in Paris.
Save on adventurous things to do in Paris
Save on admission to Paris attractions with Go City. Check out @GoCity on Instagram and Facebook for the latest top tips and attraction info.