Even the sexiest of cities can occasionally have their allure dampened by a downpour, and Paris is no exception. Fortunately, France's capital is awash with amazing things to see and do indoors – and beneath the streets – when the weather messes with your plans.
From cabaret to the catacombs, church tours to cheese and wine tastings, there are more interesting indoor activities in Paris than you might expect. You'll find a selection of our favorites below.
Galleries and Museums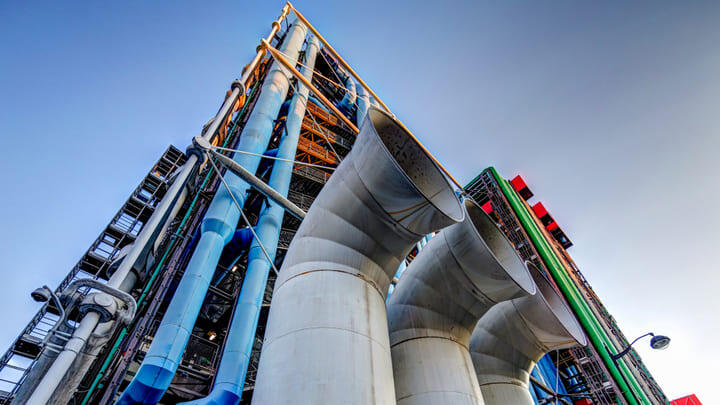 Centre Pompidou
This cultural mecca's 'inside-out' architecture – all exposed air ducts and pipework in bold primary colors – make it something of a work of art in itself. Visitors can admire the view from a glass-covered external escalator that ascends all six stories. Inside is no less awe-inspiring: the Centre Pompidou houses a cavernous public library, a center for music and acoustic research and, most notably, the National Museum of Modern Art, a collection rivaled in scope, variety and quality only by MoMA in New York. Step inside to admire world-famous works from – deep breath – Picasso, Pollock, Matisse, Magritte, Bacon, de Kooning, Warhol, Sherman and many, many more.
Musée du Quai Branly
Paris does an impressive line in quirky building exteriors, and the Musée du Quai Branly, set on the Seine's banks in the shadow of the Eiffel Tower, is no exception. Its green wall of vegetation, designed by celebrated botanist Patrick Blanc, covers much of the building's facade as well as some of the interior. There's enough foliage to fill a dozen Instagram feeds and that's before you even get to the astonishing collection of indigenous art and cultural artifacts from around the world, including a monumental medieval Moai head from Easter Island and a brightly decorated Volkswagen from Mexico.
Rodin Museum
Gallic legend Auguste Rodin is that rarest of creatures: a sculptor who became a household name. Visit the former hotel where he lived out his last years and which now homes many of his finest pieces as well as showcasing some of his own personal collection of artworks by Van Gogh, Renoir, Monet and more. A number of busts as well as career highlights including The Kiss are exhibited inside the Rodin Museum while out in the delightful jardin is where you'll find his Monument to Balzac and The Thinker brooding among the perfectly sculpted trees and hedges.
Going Underground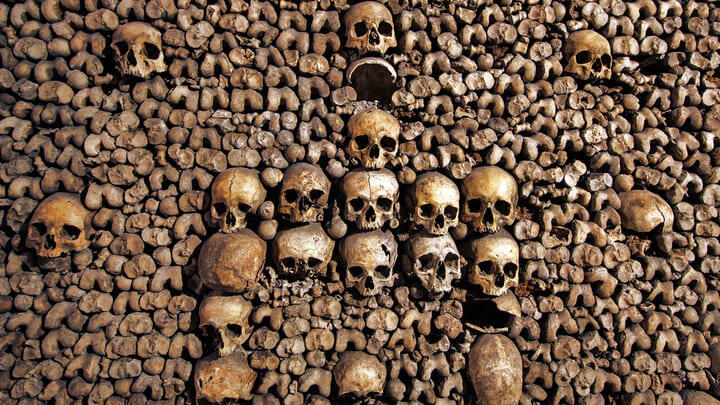 The Paris Catacombs
Did you know there's a secret city deep beneath the streets of Paris that runs to over 130 kilometers of tunnels, passageways, sewers and secret chambers? Not for the faint of heart, the labyrinthine ossuary that comprises the Paris Catacombs lies 20 meters underground and contains the mortal remains of over six million Parisians, relocated here from overflowing Paris cemeteries in the 18th and 19th centuries. Brave the 1.5km circuit through this maze of tunnels for a truly bone-chilling experience.
Musée du Vin
Grape aficionados will find much to enjoy in the vaulted cellars of the Musée du Vin, not least the part at the end where you'll get a chance to sample a glass of the good stuff from the museum's own vineyard. Before that, you'll learn the history of wine- and Champagne-making in the atmospheric surroundings of these underground limestone caverns, originally used by Order of Minim friars in the 15th Century.
Retail Therapy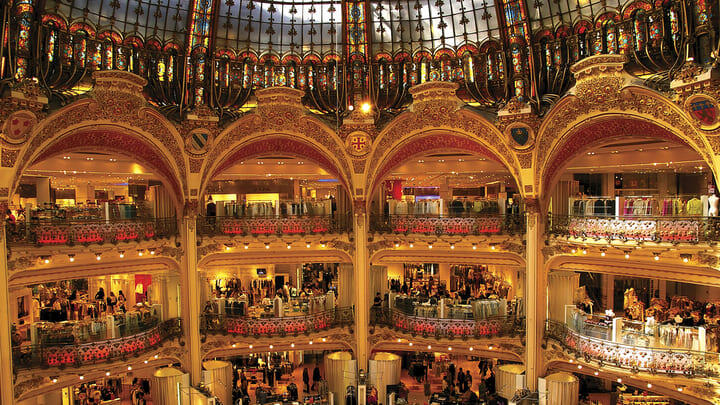 Covered Passages
There are 20 or so covered passages to explore in and around Paris's Grands Boulevards.
Designed to attract the city's more discerning shoppers, these elegant Parisian arcades are masterclasses in 19th-century architecture and engineering. Their many decorative features include glass-and-iron canopies and soaring domes, intricate tiled floors and old-fashioned wooden storefronts. Inside, you'll discover chic boutiques aplenty, alongside antique emporia, cute cafés and bustling brasseries. 
Passage du Jouffroy is one of the city's most popular arcades, with its gleaming geometric tiling, ornate stucco clock and delightful 19th-century Librairie du Passage bookstore, where new and antiquarian books pile up precipitously in corners and defy gravity on the overstacked shelves. There's even a tiny wax museum, which has been operating here for nearly 150 years. At 190 meters, Passage Choiseul is the longest of Paris's covered passages. Grab a pain au chocolat and stroll past watchmakers' windows, jewelry stores and much more along its narrow length.
Galeries Lafayette
Galeries Lafayette Haussmann elevates your shopping trip from mere retail to a near-religious experience. Marvel at the ornate galleries and cathedral-like five-story atrium that's topped with a remarkable steel-and-class cupola. Designed by glass artist Jacques Grüber in the early 20th Century, this soaring 43-meter-high masterpiece is the building's pièce de résistance, flowering out magnificently from the rooftop. There's a terrace up here, too, from where widescreen views of the city skyline – including the Eiffel Tower, Notre-Dame Cathedral and Sacré Cœur – reward those with a head for heights. Tours are available.
Inside this chic Paris mega-mall, there are 65,000 square meters of big-name boutiques to explore, with luxury brands from Armani to Zadig & Voltaire, plus a Decléor spa, hair salons, Chanel treatment booths and 20+ cafés and restaurants. If that's not enough to keep you entertained all day long, Galeries Lafayette also offers a range of none-more-Parisian bolt-on experiences including a catwalk fashion show and a macaron-making class, where you'll learn to make the delicate French fancies, before tucking into your creations. Booking is essential.
 
That's Entertainment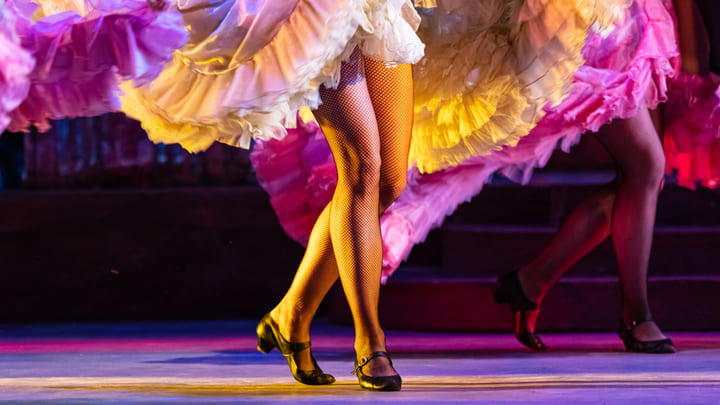 Life is a cabaret, old chum, and nowhere more so than in Paris. No visit here would be complete without experiencing at least one of the dazzling array of cabaret and risqué burlesque shows on offer. Naturellement, the Moulin Rouge with its iconic red windmill is the best-known (and arguably the best), but there are dozens more to choose from, running the gamut from old-fashioned crooners, can-cans and audience sing-alongs to high-octane acrobatics and modern dance. Whichever show you opt for, expect lavish costumes, bags of energy and a healthy dollop of high camp.
Cinephiles are also spoilt for choice in Paris, where the majority of cinemas screen movies in their original language with French subtitles, meaning language needn't be a barrier to catching a classic or enjoying the latest blockbuster. Settle in at atmospheric old picture houses including the Louxor, a stunning century-old mash-up of Egyptian and Art Deco design, and the Grand Rex, home to one of the biggest screens in Europe. Pro-tip: the French word for 'popcorn' is 'popcorn' so you can even leave the phrasebook at home!
Save on indoor activities in Paris
Save on admission to Paris attractions with Go City. Check out @GoCity on Instagram and Facebook for the latest top tips and attraction info.