If Paris is a day in the year, it's surely Valentine's Day. Few other cities can match its reputation for romance, with imagery of the Eiffel Tower inevitably tied with thoughts of marriage proposals and romantic candle-lit dinners.
Thankfully, Valentine's Day in Paris isn't all hype over substance – the City of Love hardly ever disappoints. And that's despite the high expectations of Parisians and visitors alike. But to make the most of the big day, nothing should be left to chance. Follow our guide to what's hot and what's not for the perfect way to spend La Saint Valentin.
Morning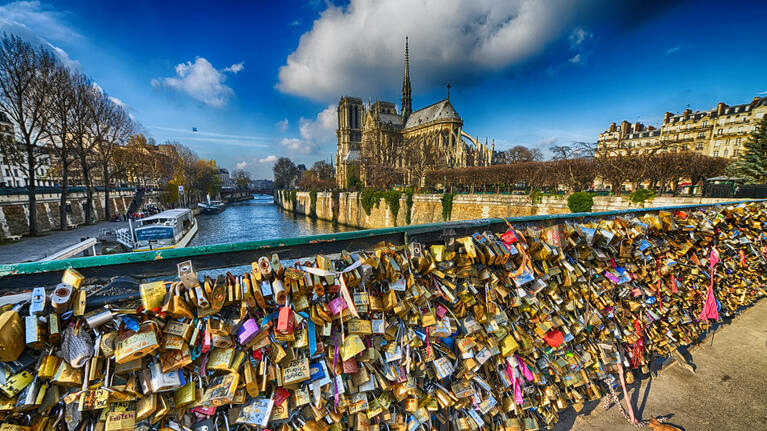 There's probably no better way to start Valentine's Day in Paris than by waking up next to your significant other. Treat them to one of Paris's top hotels, and you've also got the possibility of admirable views across the city, and maybe even the Eiffel Tower, once the lazy February dawn has roused itself into being.
Cement your union in the most modern – and Instagrammable – of ways, by taking a selfie beside the millions of padlocks that have been attached to the Pont des Arts. Otherwise known as 'love lock bridge', it's an act few can resist.
You're now well located to marvel at the marble statuary forming a key component of the collection of the Louvre, or better yet, take in the bridges of Paris from an alternative view by joining a romantic Seine cruise with Bateaux Parisiens.
Lunchtime hours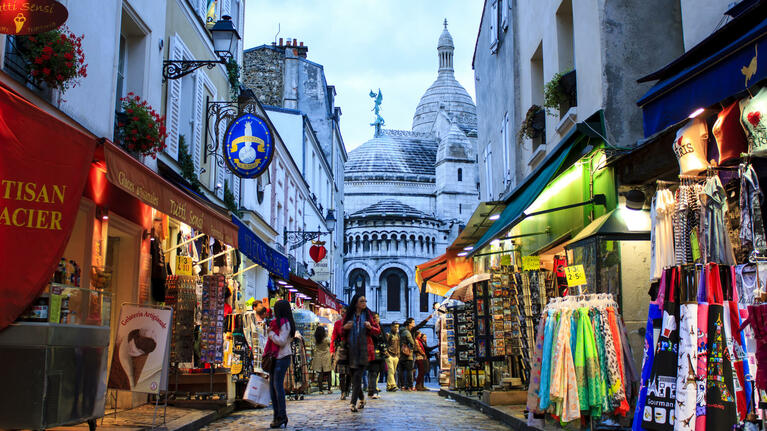 Such a trip will put you in prime position to scale the Eiffel Tower. Climbing its 674 steps to the second stage is sure to generate the appetite you'll need to fully enjoy the Michelin-starred cuisine at Restaurant Jules Verne. Alternatively, keep your powder dry for the top, where the views extend for miles and a champagne bar does a brisk trade.
If you'd rather save Paris's 'Iron Lady' for sunset, head straight to Montmartre. Views from the Basilica of the Sacré-Coeur may play second fiddle to those from the top of the Eiffel Tower, but as the highest natural point in the city, they are still sublime.
What's more, as Paris's traditional enclave of artists and bohemians, romance seems to seep from every cobblestone lane, as you'll discover on any walk around Montmartre. Stop by the 612 individual blue tiles of Le Mur des Je t'aime (the Wall of I Love Yous) or catch a classic Hollywood love story at a matinee screening at Pathé Wepler movie theater.
Afternoon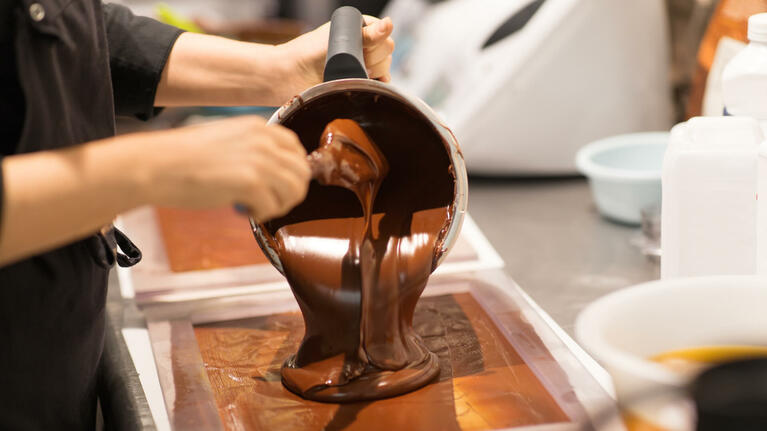 Drifting south and east, make your way towards a museum like no other in Paris – the Gourmet Chocolate Museum Choco-Story. As you might expect from a museum dedicated to the world of all things chocolate, there's plenty of opportunities to sample what you see being made before your very eyes.
Then make a date with the city's artistic institutions. Wander through the elegant side streets of the second arrondissement and it won't be long until you find yourself face to face with the 16th-Century exterior of the Louvre, possibly the world's most famous gallery. The 35,000 objects on display include the unmissable Venus de Milo.
If you ticked this off earlier on in the day, you can instead swing by the Place de la Concorde on route to the Rodin Museum. Not only can you take in The Kiss here, but enjoy time in the tranquil and extensive gardens which envelop it.
Early evening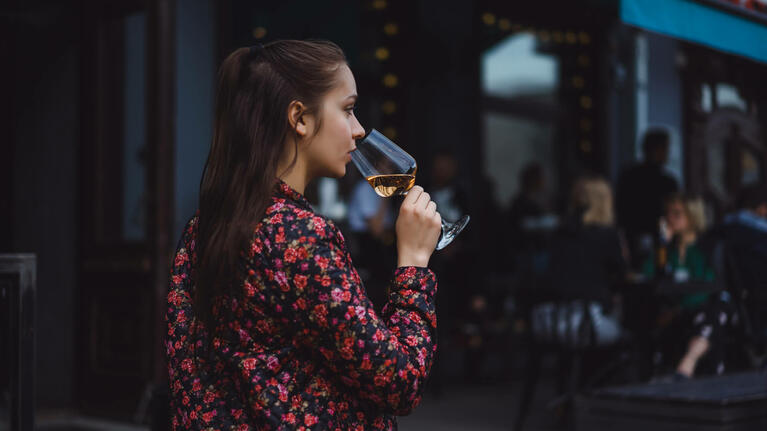 Any restaurant with even the slightest chance of an Eiffel Tower view is sure to be booked up months ahead of time in Paris on Valentine's Day. However, Paris has such a reputation for romance, you probably won't need any help from the 'Iron Lady' to maintain the mood.
With most Parisians opting to dine between 8PM and 11PM, you've got the chance to sneak in for an early feast should you choose, although the atmosphere may be a little lacking at this time of the evening.
You might prefer to spend the earlier part of the evening with a daiquiri at Bar Hemingway at the Ritz, or with a sidecar at Harry's New York Bar. Laying its claim to being the oldest cocktail bar in Europe, there's an atmospheric piano bar in the basement.
But if speakeasy-style bars are somehow not your forte, another option with plenty of romance attached would be a snuggle up together beneath a blanket as you tour Paris by horse and cart to see its landmarks lit up after dark.
Late evening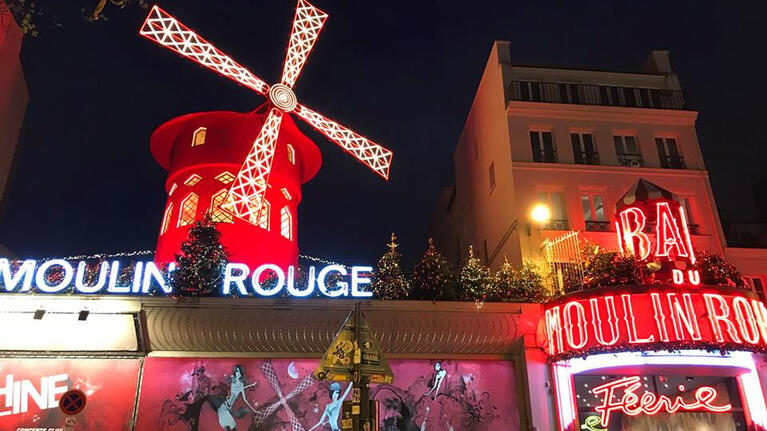 No blankets are needed for nights at the Moulin Rouge and the other well-known cabaret club names back in Montmartre. An extraordinary display of talent at any time of year, these clubs go all out on Valentine's Day.
They put on special nights incorporating all the glitz and glamor you would expect, alongside a fine dining experience, tinkling champagne glasses and the chance to slow dance on their hallowed stages between courses.
In addition, the opera houses of Paris are also at full strength on Valentine's Day. So why not dress up in all your finery and experience the magnificent tones of its opera stars or prima ballerinas, two artforms where the meaning is transmitted through the emotion rather than the language?
Here's to a successful Valentine's Day in Paris!
Spending February 14 in Paris can create a huge amount of expectation. After all, it's the most romantic day of the year in the most romantic city in the world. If you're lucky enough to find yourself in the City of Love for Valentine's Day, you're sure to want to make an extra special effort for your partner in crime.
But that doesn't have to mean splashing the cash unnecessarily. Spend your money on what matters by saving on admission to many of Paris's top attractions. Explore with Go City and you can do just that, without losing any of the flexibility you'll want for those lingering romantic walks or café visits.