Wondering where to stay over your vacation in Philadelphia? Wonder no more, because we've put together this handy guide to Philly's neighborhoods just for you! Whether you're looking to explore the city's historical landmarks or its impressive nightlife, we've got you covered. Read on, and check out our recommendations!
Including:
Old City
Washington Square West 
Chestnut Hill
Bella Vista
West Philly
and more!
Is Philadelphia safe? 
Philly may have a reputation for being a relatively dangerous city, but that doesn't really paint the right picture. Most violent crime occurs in neighborhoods where tourists rarely step, and tends to be among residents. Therefore, for budding travelers such as yourselves, you won't really get mixed up in that. So, yes, Philadelphia is a city that's safe for travelers. With any big city, it's worth keeping belongings close, valuables at your hotel or Airbnb, and being mindful of your surroundings when out and about. Otherwise, go get on with the fun!
Can I get around Philadelphia without a car?
Cars are great and all, but if we're hopping on a plane to our vacation destination, sometimes the last thing we want to do is hire a car and drive about. Thankfully, Philadelphia has a fantastic transit system that means you can leave your car keys at home.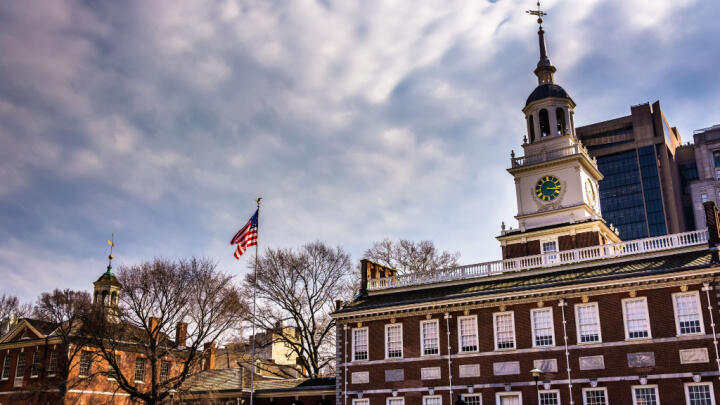 Old City
As the name suggests, Old City is where you'll find most of Philadelphia's historical landmarks and its oldest buildings. It played a massive role in the War of Independence, and as such, you'll find plenty of iconic landmarks on its streets. 
Highlights such as Independence Hall, where the Declaration of Independence and the Constitution were both drafted and signed, the Liberty Bell, and Betsy Ross House are all found in this historic neighborhood. 
It's also a charming neighborhood in its own right, with plenty of period buildings, delightful restaurants, and Independence-themed bars and attractions. For instance, you can take a walking tour that combines all the Independence highlights in one fell swoop. If you're in Philadelphia for the history, then Old City is the answer for where to stay in the city!
Fishtown
If you're wondering where to stay in Philadelphia and you're not really here for the history, then let's switch gears to something more quirky. 
Fishtown was once the industrial hub of the city that was abandoned many years ago as said industries moved away. In their wake, myriad buildings, warehouses, and even homes were left unclaimed. And, thanks to those crafty millennials (pun absolutely intended), this concrete limbo has been transformed into a hipster's paradise. 
Now, you'll find quirky, millennial-style entertainment on every corner, from warehouses converted to theatres, to craft beer bars in old shopfronts. You'll also find plenty of converted lofts to stay in, if you want to be close to the warehouse parties, slapdash art exhibits, and neon-soaked boozy arcades.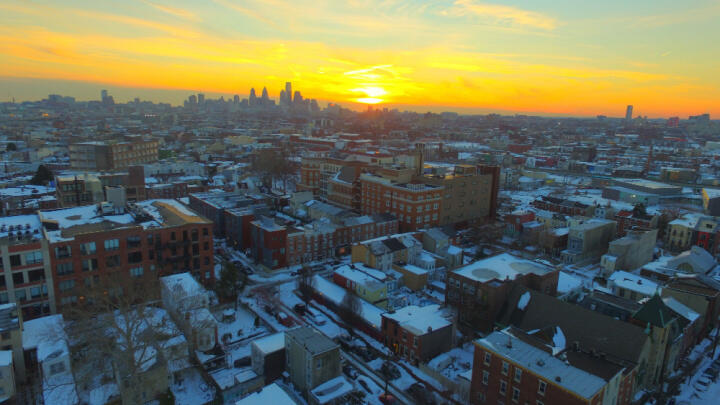 Northern Liberties
Northern Liberties is Fishtown's neighbor, and it received an equal glow up during the invasion of the plat-shirt snatchers. Like its next-door neighbor, you'll find plenty of laid-back entertainment in Northern Liberties. 
If you want to be closer to nature during your visit, you'll find plenty of park space there to stretch out and make the most of it. Couple that with plenty of top restaurants, bars, and art galleries, and you've got yourself a top place to stay in Philadelphia!
Washington Square West
Washington Square West is Philadelphia's LGBTW+ hub, so if inclusivity is top of your list, look for a place in the neighborhood. Eschewing larger department stores and chains for small businesses, you'll find plenty of unique and delightful boutiques, jewelers, and heaps of food and drink opportunities. It's also the home of Washington Square Park, one of Philadelphia's most popular parks. Perfect if you want to have a picnic or go for a walk among the trees.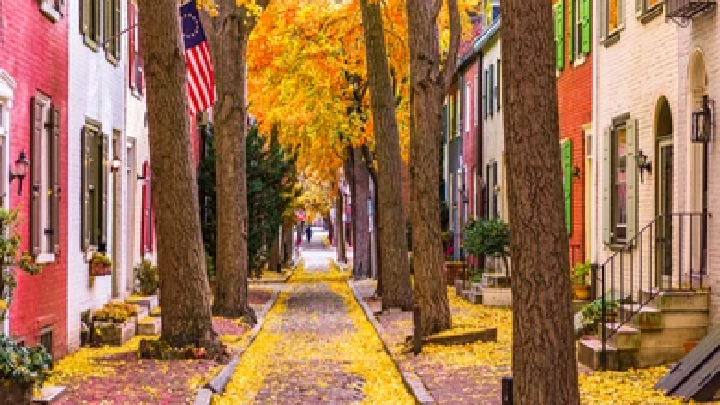 Chesnut Hill
If you want to be close to the center of Philadelphia but not right in the middle of it, then take a trip up to Chesnut Hill. Considered one of Philly's safest neighborhoods, its delightful name gives you some idea of what to expect. Known locally as 'the Garden District' due to its brilliant green spaces like Wissahickon Valley Park, you'll find plenty of family-friendly restaurants, cafes, and even pubs.
If you're wondering where to stay in Philadelphia, and you're a sucker for the picturesque, then Chesnut Hill might just be perfect for you!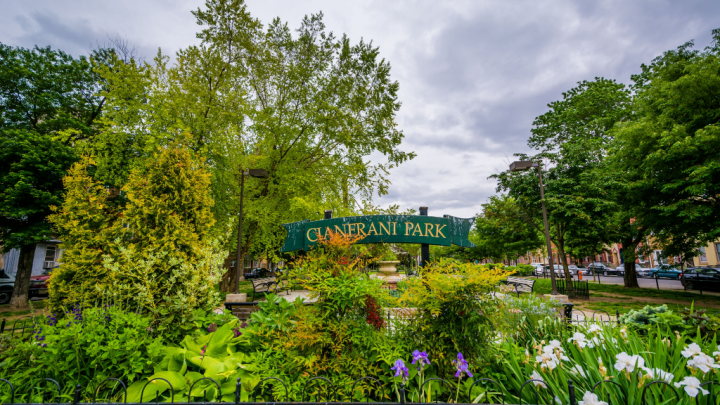 Bella Vista
With a name that literally translates to 'beautiful view', if you're wondering where to stay in Philadelphia, why not Bella Vista? If you like your food Italian, your vibe Italian, and your people Italian-American, then Philly's own Little Italy should be top of your list. On the outskirts of the city's Downtown, you'll find plenty of great eateries, places to have a quiet drink, parks to explore, and great people to meet. 
West Philly
Known locally as University City due to the number of top higher education establishments that call it home, West Philly is a great place for younger travelers to go and kick back. 
Do bear in mind that you'll be rubbing shoulders with college students, for better or worse, when you head out to one of West Philly's many bars or eateries. But maybe their youthful exuberance will rub off on you, and you'll evolve (or devolve) into a hacky sacking wonder in no time.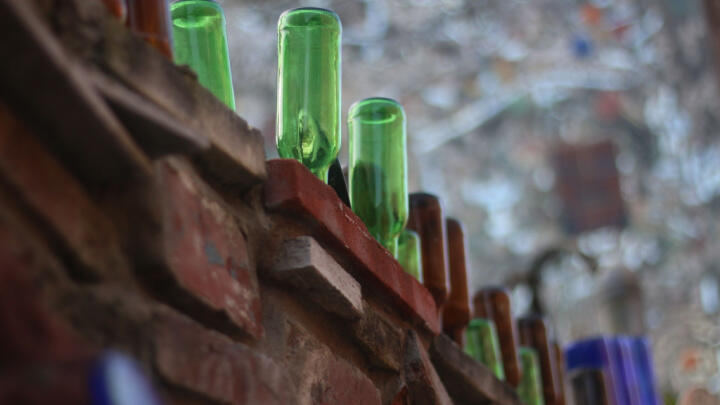 Graduate Hospital
While its name might evoke a visit to the doctor, Graduate Hospital is actually one of Philadelphia's quieter, family-friendly districts. You'll find bars, restaurants, and entertainment opportunities on the neighborhood's South Street, but it's also far enough off the beaten path that you'll get a peaceful sleep too! 
The good news is that you can walk to Old City or the center of Philadelphia with relative ease, ensuring you'll hardly be bored. 
East Falls
East Falls is ideal for you water-seeking wonders. Backing onto the delightful Schyukill River, you can spend many a morning walking or jogging along the river trail or wrangling up a picnic at the foot of Blue Bell Park. One of Philly's quieter areas, it's perfect if you're bringing the little ones along for your vacation. If not, there are plenty of bars and restaurants to keep adults happy too. 
And hey, if fishing's your game, you can even indulge as many do throughout the year. 
If you're wondering where to stay in Philadelphia, hopefully this guide has given you some ideas! Wondering what to do on your vacation? Don't worry; Go City's got you covered. With our All-Inclusive Pass and Explorer Pass, you can see all of Philadelphia's best bits at your own pace.