Buongiorno! It's New Year's Eve in Rome, and the party's just getting started. Actually, it's probably still going from Christmas – leftover panettone, anyone? If you're lucky enough to find yourself in the Italian capital at New Year's, be sure to dress warmly – temperatures here can get down to the 30s and low 40s in winter, and December is the wettest month. Once you're ready to go, simply head outdoors, because in Rome New Year's Eve is all about the street parties – though if you need to take shelter, there's plenty to do indoors too. Be sure to put these options on your to-do list:
The Vatican and St Peters

A romantic meal

Fireworks and street parties

Trastevere

A Gala Concert

Museums and churches

A city run
The Vatican Museums & St Peter's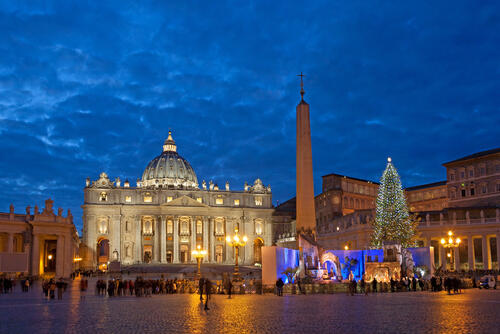 Unless New Year's falls on a Sunday the Vatican Museums will be open, so why not take the chance to enjoy them while the rest of the crowd is getting ready for the party? Wander through the museums at your leisure, while your audio guide gives you the rundown of the treasures ensconced here before the tour finishes in the Sistine Chapel. From there, head out for a breath of fresh air in Saint Peter's Square, which will be decked out with an enormous Christmas tree and a life-size nativity, then head into Saint Peter's Basilica. This vast and impressive place of worship is even more special over the Christmas period, and visitors are welcome to attend one of the many services taking place there – just be prepared to wait a little to get in.
A romantic meal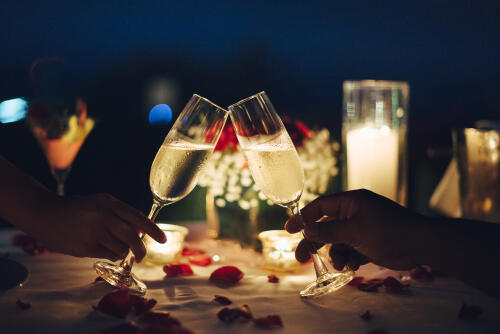 If you're looking to impress that special someone (perhaps you're even planning to pop the question amidst the pops and bangs of champagne and fireworks) then it doesn't get more romantic than fine dining in the eternal city. Most restaurants and bars will have special, pre-arranged dinner events, but some extra-special options include the very elegant and classical-themed Brancaccio, or the exclusive speakeasy Race Club Roma, a 20's style vintage lounge with bird's eye views of the fireworks over the Colosseum. Or perhaps you'd prefer a simpler affair, in which case take a picnic to the top of a hill and watch from there – just remember to take something waterproof to sit on!
Fireworks and street parties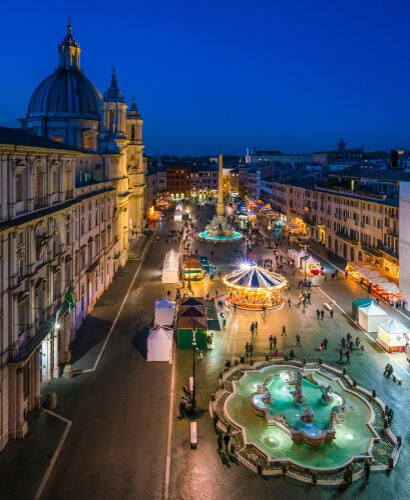 Head out into the streets in the early evening and you'll find parties kicking off everywhere. Raise a prosecco or two and dance the night away with locals and tourists alike. Most street parties involve food, games, live music and entertainment, and all of them finish with a fireworks spectacular at midnight. The biggest is La Festa di Roma at the Circus Maximus, which is a 24-hour extravaganza that starts in the evening on the 31st and continues into the next day, followed by the Via dei Fori Imperiali, the wide street between the Colosseum and Piazza Venezia. Others take place at the Piazza del Popolo in the north of the city, Piazza di Spagna at the foot of the Spanish Steps, and Piazza Navona, where there's usually a vintage carousel or two. For something different, head to the square in front of the Quirinal Palace for a free outdoor music concert.
Trastevere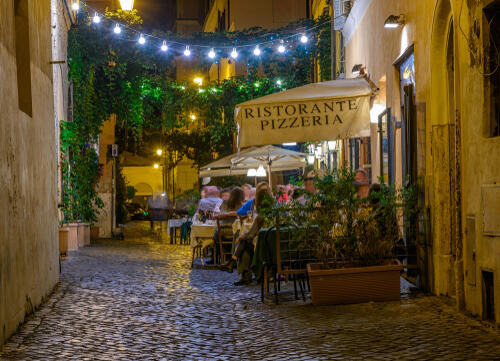 If you fancy something a little less intense, head across the river to Trastevere. One of Rome's oldest districts, it's full of narrow, cobbled streets, quaint shops and charming restaurants. It's a lovely, quiet place to wander during the day, but it truly comes alive at night, with light and noise coming from every café, bar and trattoria. On New Year's Eve, after a warming and traditional dinner, partygoers spill out into the streets and enjoy music, stalls and other entertainment. Get there by bus, tram, or an atmospheric stroll along the river. 
A gala concert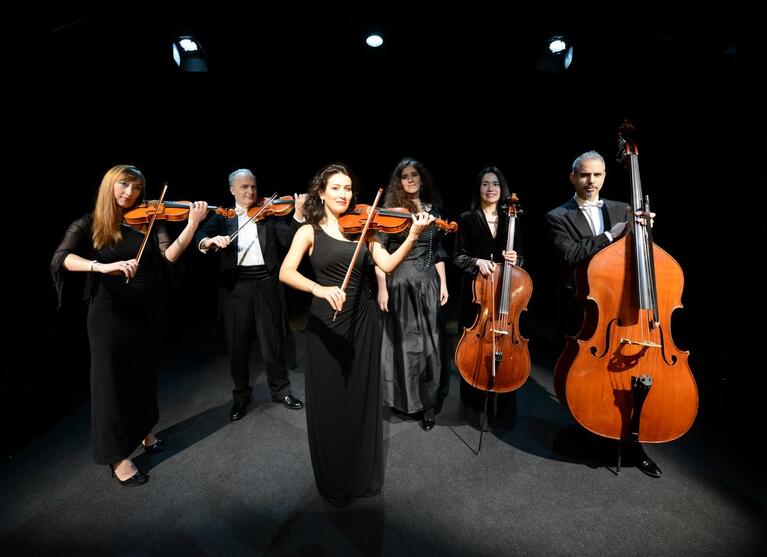 For a cultural experience without the crowds, how about a live music concert set in the impressive surroundings and superb acoustics of a charming Roman church? Dress to impress, and enjoy the drama of a Puccini opera, savor the dulcet harmonies of the Three Tenors or relive Italy's musical heyday with Vivaldi's Four Seasons. Whichever you choose, relax, stay warm and allow yourself to be transported to another time and place, then return to earth in time to witness the spectacular fireworks displays at midnight.
Museums and churches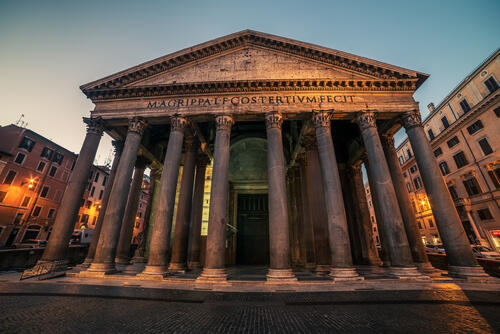 Since most of the New Year's Eve parties don't start until the evening, you may as well do some sightseeing during the day (and let's be realistic, you probably won't want to do anything on New Year's Day other than drink coffee and eat carbs). Fortunately, most of the museums are open on the 31st, although some may close earlier than usual. There's the impressive, multi-functional fortress of the Castel Sant'Angelo, the extensive art and sculpture collection at the Borghese Gallery, or the Capitoline Museum, which as well as having a wonderful collection of classical and renaissance art, offers excellent (and sheltered) views over the Forum. Churches are generally open except  - the Basilica di Santa Maria in Aracoeli, in particular, is worth a look, as is the Pantheon with its gravity-defying domed roof – just don't stand in the middle if it's raining.
A city run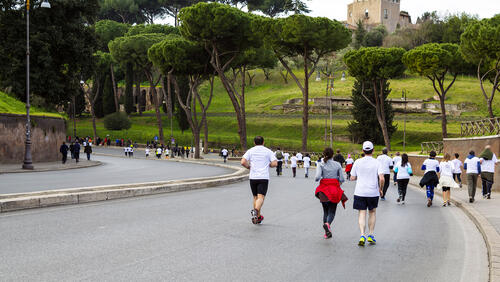 Yes, you read that correctly! A relatively new tradition, the We Run Rome marathon takes place every New Year's Eve in the afternoon. It's a 10km route which takes in the Forum, Colosseum, Spanish Steps, Piazza del Popolo and the Theater of Marcellus, among others, before finishing at the Baths of Caracalla. Non-Italians can enter, though you do have to be registered with an appropriate sporting body. What better way to see some of the main sights of the city than with a healthy boost of adrenaline? Get your exercise in, then head out and devour a pizza with a clear conscience.
Do as the Romans do with Go City
When in Rome for New Year's Eve, head out and party like a local! Make sure you've got your Go City Explorer Pass, so you can save on dozens of attractions while you're there!