Visitors to San Antonio looking for artistic inspiration look no further than the San Antonio Museum of Art. With collections ranging from Ancient Egyptian artifacts to contemporary works, a visit will appeal to diverse aesthetic interests.  If you're unfamiliar with this stellar art museum and have never visited, we've put together this complete guide to the San Antonio Art Museum. It has information about everything from permanent exhibits and special events to shopping and dining options. 
What to do at the San Antonio Museum of Art?
There are several permanent exhibits and well-curated collections at the San Antonio Museum of Art. We've highlighted the permanent collections to give you the flavor of the variety of works they typically display.  Keep in mind that they also usually host rotating special exhibits which change seasonally—consult the attraction website for details on what's showing now. Past and current special exhibitions include everything from Victorian artwork to contemporary Japanese sculpture to Spanish painting.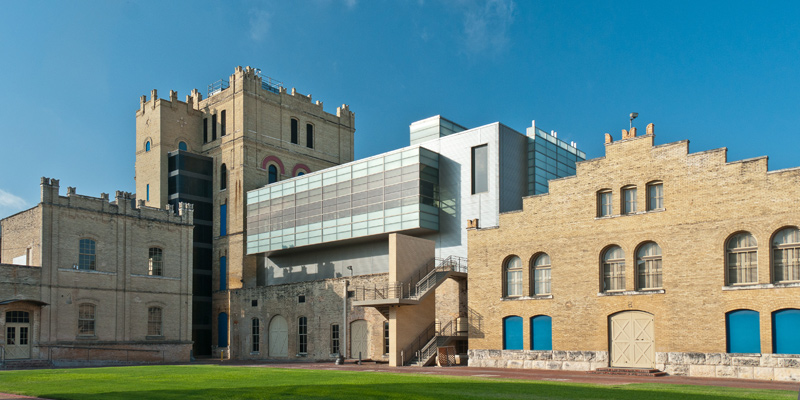 American Art
Featuring paintings, sculptures, and drawings ranging from the eighteenth to the twentieth centuries, the American Art collection includes works by Winslow Homer, Julian Onderdonk, Rembrandt Peale, John Singleton Copley, John Singer Sargent, and Marsden Hartley, among many others. You'll also find several representative paintings from the Saratoga School, miniatures, and a pair of candelabra from Tiffany and Co. 
Art of the Ancient Americas
A wide-ranging period provides the artifacts, sculptures, textiles, and pottery that comprise the Art of the Ancient Americas collections. Cultures whose décor and artifacts feature in these collections include Maya, Zapotec, Nazca, Moche, Huasctec, and more. The range of artifacts is very impressive, as are the museum's conservation efforts to keep such ancient works in such good condition.
Art of the Ancient Mediterranean World
Here is where you'll find those famous Greek amphoras, Roman glassware, and Egyptian stonework. There are fragments of coffins, pieces of an engraved stone wall, an entire sarcophagus, a beautiful grave stele, an Egyptian mummy, and plenty of Roman statuary. It's an excellent survey of the art of classical antiquity. 
Asian Art
Encompassing a vast time, the Asian Art collections at the San Antonio Museum of Art feature Chinese, Korean, Japanese, Vietnamese, and Indian artifacts and material objects. You'll find a variety of porcelain and pottery, jewelry, serving vessels, statuary, and small figurines, and painted textiles.  
Contemporary Art
Ranging from the late twentieth century to the modern-day, contemporary art collections are impressive. Boasting everything from paintings to sculpture to installation art, these contemporary pieces encompass a range of materials, objects, and components. You may not be familiar with too many of the artists, but you may also discover your new favorite living artist from which to acquire new pieces for your home!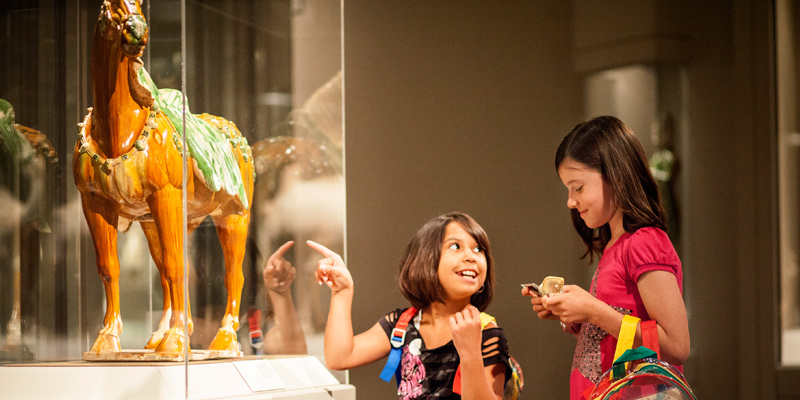 European Art
A modest but well-curated collection of paintings and material objects, visitors to these galleries can enjoy Wedgewood pottery alongside intricate oil portraits. Pieces represent the works of famous artists and those who are less well-known. Artists include Berthe Morisot, Henri Fantin-Latour, Gustave Courbet, Salvatore Rossa, and Benjamin West.  
Islamic Art
This unique collection incorporates a range of artifacts, including a painted door, china plates, and silver amulets. Pieces hail from as long ago as the ninth century to the twentieth century. Therefore, you'll get a real feel for the evolution of Islamic art across Iran, Turkey, and the broader Islamic world. 
Latin American Art
Differing from the Art of the Ancient Americas collection by being more recent, the Latin American Art collection is fascinating. You'll enjoy paintings, figurines, textiles, masks, and more. There's a collection of "Portraits of Inca Kings" that is well worth a look at, as are the religiously-inspired works of art. 
Oceanic Art
This collection is quite modest but is worth a quick look at if it happens to be on display during your visit. Check out an intimidating war club, an eerie Wapo skull rack, and an Iatmul wooden statue. 
Photography
The final component of the San Antonio Museum of Art collections is their selection of photographs, offering a range of artistic photography from Ansel Adams to Paul Strand. They're not always all on view, so you may have to poke around to find them.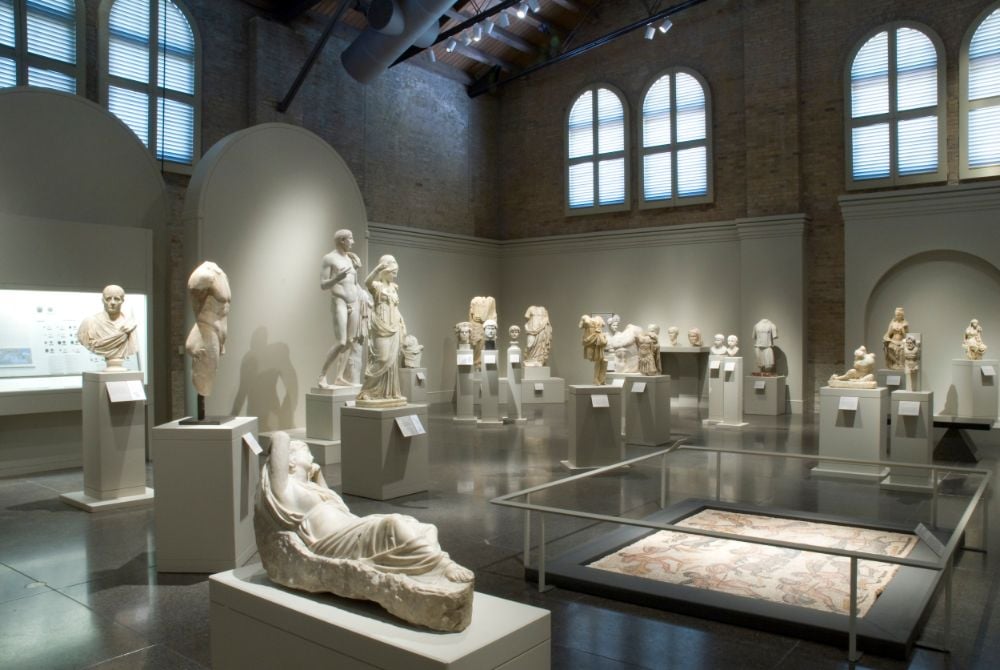 San Antonio Museum of Art Restaurant
The San Antonio Museum of Art features a highly regarded restaurant on-site known as Tre Trattoria. Manned by Chef Jason Dady (who is famous for both his dining accolades and his television appearances), Tre Trattoria focuses on Italian-style dining inspired by the region of Tuscany.  Enjoy classic Italian dishes that change with the seasons, with fresh, house-made pasta, inventive flatbread, creative antipasti, and much more. The restaurant itself overlooks the San Antonio Riverwalk, located in the lovingly-restored, historic Berretta Hops House.  You can reserve private dining for special events, enlist their catering services, and enjoy special events at the restaurant organized through the museum. Whatever you do, be sure to stop by for at least an espresso before you depart! 
San Antonio Museum of Art Events
The museum also hosts several community events throughout the month. Some are for members only, like the Member Brunch. However, others are open to the public. Try themed gallery tours or adults-only happy hour tours (early evening tours which culminate in a few drinks at the museum restaurant. There are even kid-friendly events like the "Playdates" series and "Family Flicks." For a full listing of current San Antonio Museum of Art Events, consult the attraction events page. 
San Antonio Museum of Art Shopping
You can find a well-stocked gift store at the San Antonio Museum of Art. They offer everything from books and prints to objects associated with special or permanent exhibitions and collections. There is also a good selection of housewares, kids' toys and books, fashion items, jewelry, and much more. There is even an online storefront, should you forget to pick anything up before you leave the museum.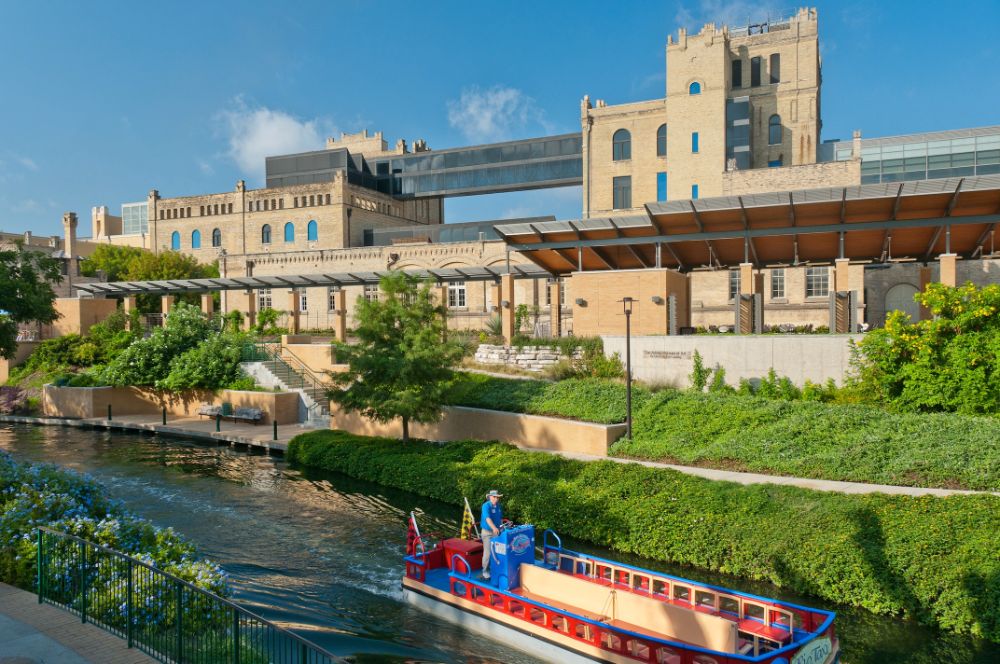 Tips for Visiting the San Antonio Museum of Art
Arrive early! The museum gets crowded after midmorning and after lunch.

Children 12 and under get free admission to the San Antonio Museum of Art.

No flash photography at any time; no photography at all in special exhibitions unless otherwise noted. 

The museum is closed on Mondays, as well as on certain holidays. 

The Museum offers free general admission on Tuesdays from 4 pm – 9 pm and Saturdays from 10 am – 12 noon. Keep in mind that this is when the museum will be busiest.

Find free visitor parking across the street from the museum.

The San Antonio Museum of Art is a mere 10-minute walk from the Pearl Brewery. It's a 30-minute walk from most downtown hotels.

Service animals are welcome in the museum, but pets are not permitted.

Backpacks, large bags, and umbrellas must be checked before entering the museum.
Share Your Adventure with Us
Tag @GoCity in your vacation photos and we'll feature you on our page. Follow the Go City Instagram and Facebook pages for competitions, special offers, and events and inspiration for your chosen destination, too!