One of the most popular cultural hotspots in the US, San Francisco has a little bit of something for everyone. With its globally-recognized landmarks, stunning waterfront landscape and wealth of charming activities and venues, the Bay Area is a fantastic destination for a short city break.
Though two days in San Francisco is more than enough time to enjoy some of the city's best sights and attractions, you'd be hard pushed to fit in absolutely everything. To help you make the most of your visit, we've outlined some of the most popular and worthwhile things to do, along with their average visit durations, to help you draw up your ideal two-day itinerary.
Top Sights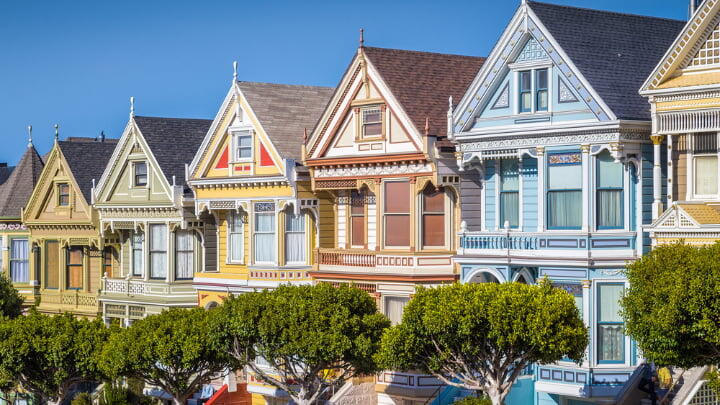 Golden Gate Bridge
Recommended Visit: 10 minutes to see, 30 minutes each way to cross
Considered the world's most recognizable bridge, nothing is quite so quintessential to the Bay Area's brand as the towering crimson beams of the Golden Gate Bridge. Often sporting an impressive scarf of thick fog, the mile-and-a-half-long titan is truly a sight to behold, particularly if you can catch it illuminated against a clear night sky.
Alamo Square Park
Recommended Visit: 15 - 30 minutes
Aside from offering a pleasant space of open greenery on the edge of the city's Western Addition, Alamo Square Park is most popular as the location of the iconic Painted Ladies. Standing vibrantly against the muted backdrop of the San Francisco skyline, this row of colorful Victorian- and Edwardian-style houses line the eastern side of the park and serve as one of the city's most popular photo ops.
Golden Gate Park
Recommended Visit: 30 minutes - 2 hours
Should you find yourself with a couple hours to spare and some particularly pleasant weather, the colossal Golden Gate Park to the east of the city serves as a fantastic spot for a leisurely stroll or a lunchtime picnic. Housed within the park grounds are also the gorgeous displays of the San Francisco Botanical Garden and the serene landscape of the Japanese Tea Garden.
Alcatraz Island
Recommended Visit: 2 - 3 hours
History buffs visiting San Francisco will be no stranger to Alcatraz Island, home to the nation's most infamous former high-security prison. Those with the stomach for it can take a boat tour out into the Bay to explore the hostile grounds and chilling cells that once held some of the most notorious criminals in history.
Popular Neighborhoods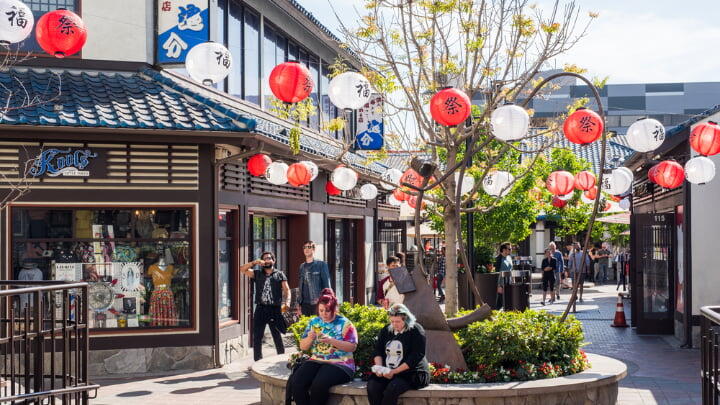 Fisherman's Wharf
Recommended Visit: 1 - 3 hours
Easily one of the most popular areas of San Francisco is the charming Fisherman's Wharf waterfront complex. Regular haunt to a colony of playful, barking sea lions, you can spend anywhere from 30 minutes to several hours exploring the various quaint stores, engaging activities and bayside eateries on offer here.
Take some time to discover the various retailers and restaurants of Pier 39, and awe at the striking wax models housed within Madame Tussauds. Rediscover your inner child among the exhibitions at the Cartoon Art Museum, before playing with the 300-plus coin-operated arcade games and amusements housed within the Musée Mécanique penny arcade.  
Chinatown
Recommended Visit: 1 - 2 hours
Just beyond the iconic Dragon's Gate at its entrance, Chinatown comprises a bustling maze of streets and alleys brimming with quirky stores and traditional Chinese eateries. Among the stunning ornate architecture, you'll find everything from bakeries to souvenir shops to karaoke bars, alongside the famous Golden Gate Fortune Cookie Factory where you can catch one of the nation's favorite after-dinner treats in the making.
Japantown
Recommended Visit: 30 minutes - 2 hours
Also known as Nihonmachi, San Francisco's Japantown is a compact historic enclave in much the same vein as Chinatown. Built up around a central courtyard plaza housing the striking 5-tiered Peace Pagoda, Japantown comprises various large complexes housing a number of charming Japanese-style stores, restaurants, karaoke bars and day spas.  
Galleries & Museums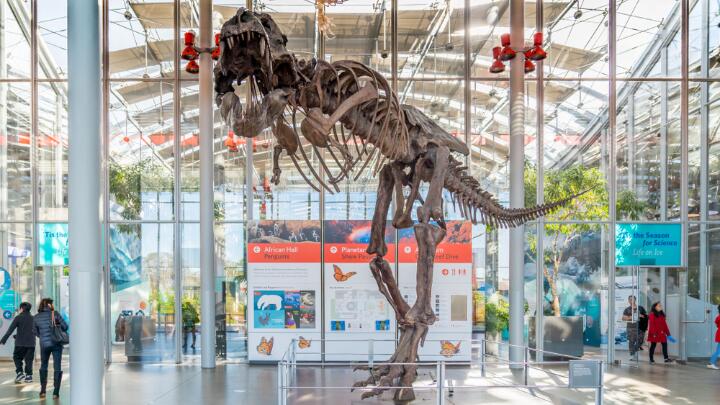 California Academy of Sciences
Recommended Visit: 2 - 3 hours
Found within Golden Gate Park, the multifaceted California Academy of Sciences is a true architectural and cultural marvel. The mighty 400,000-square-foot venue is home to a vast aquarium and a four-story indoor rainforest filled with all manner of exotic flora and fauna, not to mention the incredible natural history museum and digital planetarium to boot.
Exploratorium
Recommended Visit: 2 - 4 hours
Both families and curious adults alike sing the praises of the Exploratorium, whose incredible array of interactive exhibits offer visitors a hands-on learning experience at the intersection of science and art. Dance with your own shadow, touch a tornado, capture a wave and even stop time as you explore the hundreds of wonderful installations spread throughout the museum.
San Francisco Museum of Modern Art
Recommended Visit: 2 - 4 hours
With a central focus on 20th and 21st century art in its various forms, the San Francisco Museum of Modern Art comprises 10 floors of everchanging and innovative exhibits. Over 30,000 art pieces make up the museum's permanent collection, covering everything from painting and photography to sculpture and architecture.
Asian Art Museum
Recommended Visit: 1 - 3 hours
Opened in the mid-1960s, the Asian Art Museum is widely considered one of the most important museums in San Francisco. The museum's extensive collection comprises sculptures, paintings, ceramics, carvings and architectural fragments from various major Asiatic cultures and spanning multiple historical eras, with some pieces dating back over 6,000 years.
Walt Disney Family Museum
Recommended Visit: 2 - 4 hours
Whether you happen to be visiting with kids or not, the delightful exhibits of the Walt Disney Museum are sure to bring a smile to your face. Explore the life and work of history's most famous cartoonist through over 40,000 square feet of engaging and interactive exhibitions detailing the evolution of the family-favorite media empire we know and love today.
Getting Around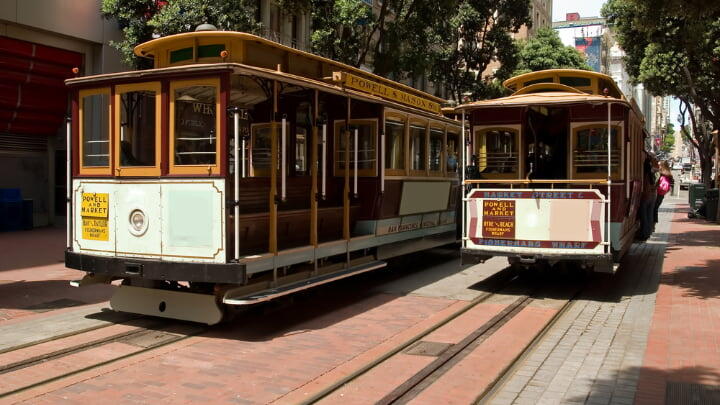 Big Bus Tour
With San Francisco as sprawling as it is and only two days to explore, you'll likely want to find a comfortable and efficient way to get around. Operating a main route that passes by many of the city's top sights, a Big Bus Tour offers passengers the chance to hop on and off more or less at their leisure, complemented by optional audio commentary in a number of major languages to boot.
Cable Cars
Originally introduced in the late 1800s to help locals combat the many challenging hills on which the city stands, San Francisco's remaining cable cars serve as a great way to explore the city in historic fashion. The Powell-Hyde and Powell-Mason routes offer the most scenic journeys and pass by a number of major attractions, with tickets available to buy on-board.
Boat Tours
If you're looking for a great way to sit back while admiring the stunning San Francisco landscape, nothing quite compares to a Cruise on the Bay. Most tour operators will have you sail beneath the Golden Gate Bridge and alongside Alcatraz Island, with a fly-by of the area's best waterfront sights and landmarks such as Angel Island and Fisherman's Wharf.