What will you bring home from San Francisco, besides a California tan, flowers in your hair, several cable car selfies and a wistful longing to be back in the Golden City's foggy embrace? Our guide to the best San Francisco souvenirs includes everything from fortune cookies to whale feed (no, that isn't a typo) and ensures you'll pick the perfect memento to remember your trip by. Read on for our top picks and where to find them…
Tacky Treasures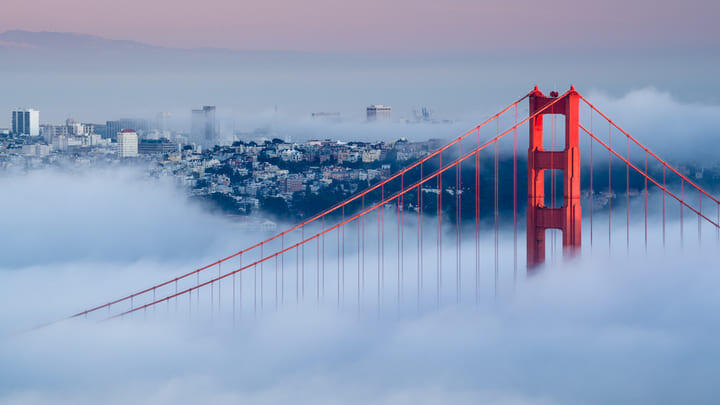 Even a city as cool as San Francisco isn't immune to the commercial potential of tacky tourist trinkets. But there's joy to be found in those inexpensive little reminders of vacations well spent: the Golden Gate Bridge fridge magnet, a cuddly toy emblazoned with the 'I ♥ SF' logo', an Alcatraz keychain, a mug bearing the (oh-so-true) sentiment 'I left my heart in San Francisco'. You'll find all these and more in stores affiliated to official tourist attractions, plus countless other variations in random gift shops citywide.
But there are two ubiquitous 'tacky' San Francisco souvenirs you really shouldn't leave town without. Spend any time in the city and you'll soon understand why it's one of the last places on the planet to retain working foghorns, their great plaintive parps guiding ships safely under the Golden Gate Bridge whenever those famously dense banks of San Francisco fog envelop the city. Which is frequently, especially during the Bay Area's foggy summer season – or 'Fogust' as the locals have punningly nicknamed it. Step forward the San Francisco fog globe, a clever variation on the traditional snow globe that, when shaken, shrouds the attraction inside in a dense pea-souper. Magical.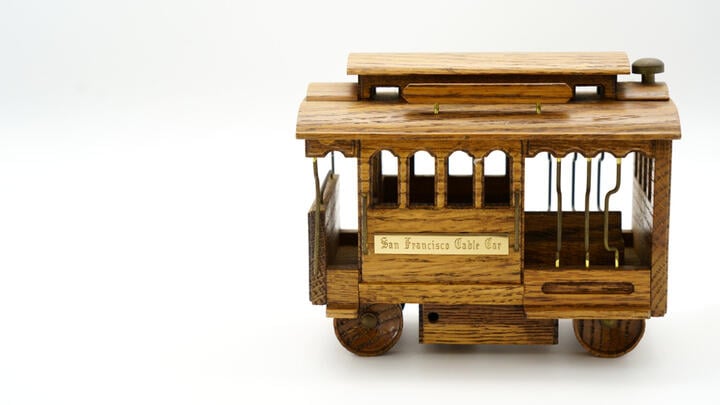 Also synonymous with San Francisco are the squealing cables, clanging bells and rattling wooden carriages of the MUNI cable car system. Riding these rolling National Historic Landmarks up and down the city's rollercoaster streets is one of San Francisco's must-do experiences. And what better memento of your journey than an adorable mini cable car of your very own, with authentic wooden frame and moving wheels? Find yours in the shop at the Cable Car Museum alongside a range of other official merchandise (the MUNI logo tees are pretty cool, too).
Cultural Souvenirs
If you're looking for something a little more… highbrow, make like Jack Kerouac and head for the City Lights bookstore where Chinatown and North Beach meet. It's here (and in nearby bar Vesuvio) that Kerouac used to hang out with fellow beatniks, making it something of a spiritual home of the Beat Generation. Drop by for a browse and pick up a souvenir copy of On The Road or Ginsberg's Howl and Other Poems, the latter of which saw City Lights embroiled in an obscenity trial when it first published the collection in 1956.
San Francisco's museum shops are another great way to pick up unusual souvenirs and gifts. Always dreamed of owning a skateboard adorned with one of Andy Warhol's soup-can paintings? Jeff Koons-style balloon dog bookends? Frida Kahlo in wooden doll form? Lichtenstein jigsaw puzzle? Then look no further than the arty emporium at SFMOMA in the heart of Downtown. NB: custom art prints are also available for something a little more traditional.
Take a little piece of the Exploratorium home with you: the huge curiosity shop of this astonishing interactive arts and science museum is brimful of colorful apparel, cool science kits and all manner of mindbending puzzles, gadgets and optical illusions.
Or add a little more levity to your souvenir gifts at the Pirate Supply Store on quirky Valencia Street south of Downtown. Pick up an eye-patch, (fake) parrot and cutlass for the Jack Sparrow in your life, as well as stocking up on those other seafaring essentials: scurvy medication and whale feed.
Sport is also big business in San Francisco where even those with a passing interest are sure to have heard of baseball behemoths the San Francisco Giants and the 49ers, one of the most successful American football teams of all time. Pick up caps, shirts and all manner of other memorabilia at their official stadium shops and at outlets throughout the city.
Foodie Favorites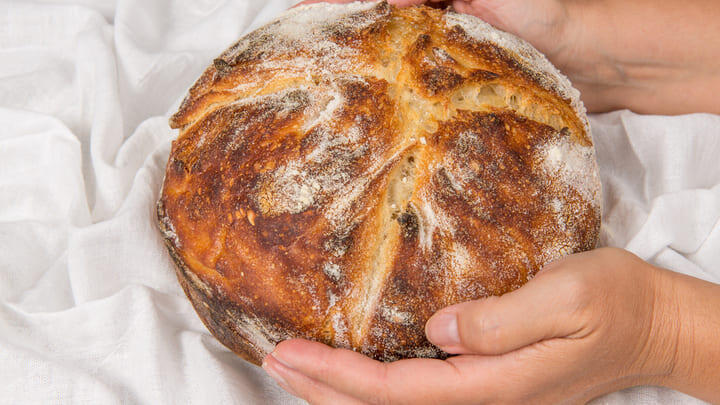 Sourdough bread has been a staple of San Francisco life since treasure seekers first brought it here in the California Gold Rush of 1849. Even the 49ers mascot, Sourdough Sam, is named in its honor. You'll find freshly baked loaves in every San Francisco bakery worth its salt, but locals swear by the Boudin Bakery in Fisherman's Wharf, perhaps because it too was established in that fateful year of 1849. Stay for a burger or pizza (sourdough bun and base, natch), or grab a crusty loaf to take away and try to resist tearing into it like a wild animal before you get home. 
Want more baked goods? Chinatown's tiny Golden Gate Fortune Cookie Factory assembles thousands of the crunchy clairvoyant treats by hand every day. You can even have custom-made fortunes included to really creep out superstitious family members when they read their super-accurate predictions.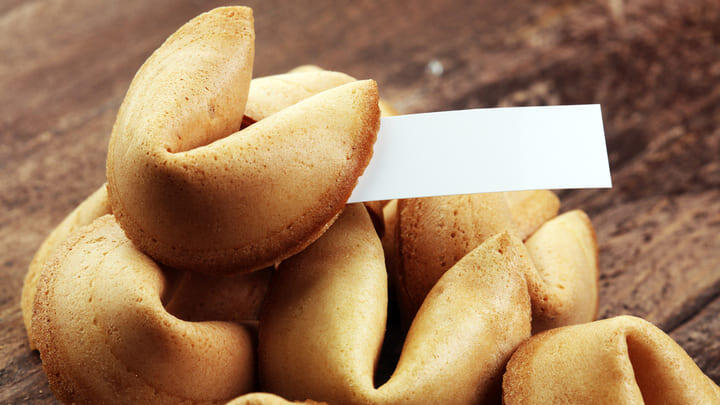 There's yet more gluttonous indulgence to be had in the shape of San Francisco's damn fine coffee and moreish homemade chocolate. The city's exploding specialty coffee scene has seen dozens of roasteries pop up over the last few years, including the likes of SoMa's Sightglass with their signature Owl's Howl espresso, and Sextant, the only independent Ethiopian trader currently roasting and brewing coffee in the US. Ritual Coffee's roastery in the Mission district is one of the city's pioneers and has been serving up the finest single-origin coffees from the Americas to grateful San Franciscans since 2005. Grab some beans from one (or all) of these fine establishments, for a San Francisco souvenir with a touch of class.
Hopeless chocoholics should make for historic Ghirardelli Square, where the chocolate and ice-cream emporium, chocolate tasting experience, chocolate café and pop-up chocolate shop from the legendary Ghirardelli Chocolate Company are enough to put Willy Wonka in the shade. Connoisseurs of the sweet stuff can find something with a little more local flavor at Dandelion Chocolate in the Mission. Take a tour of the factory to see expert chocolatiers conjure confectionery out of cocoa beans before your very eyes, then grab a bar (or six) which, with apologies to expectant chocolate-loving friends and family back home, will almost certainly not survive the flight.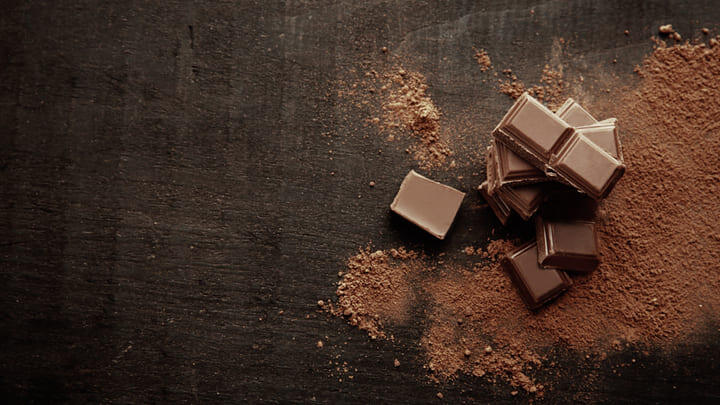 Save on attractions

in San Francisco

 
Save on admission to San Francisco attractions with Go City. Check out @GoCity on Instagram and Facebook for the latest top tips and attraction info.