With winter now in full swing, a trip to San Francisco in January is the prime time to experience the Golden City during one of its quietest periods. Though the city never truly loses its famous bustling atmosphere, a winter's trip is sure to offer you among the most authentic experiences of the city's famous vibrant culture, stunning landmarks and diverse history.
Visiting San Francisco in January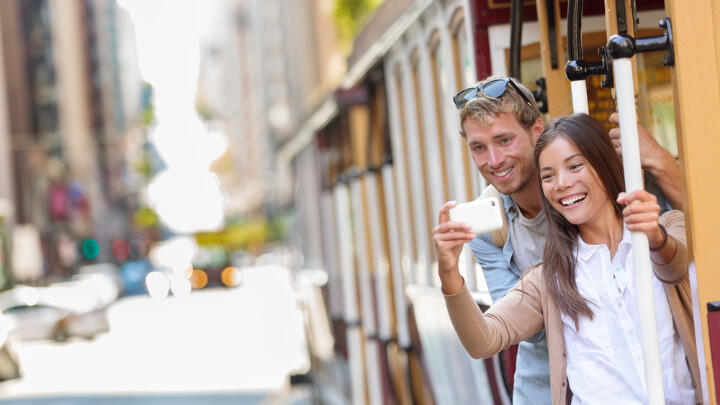 Average Temperature: 45 - 55°F • Average Rainfall: 11 days/mth • Average Sunshine: 7 hours/day
Seeing out the brief upsurge in holiday season tourists, San Francisco in January returns to somewhat of a standard low-season flow of traffic. Though you're likely to come across plenty of tourists year-round, this is when you're most likely to find the city's top attractions at their quietest, with many hotels operating slightly reduced, off-season rates.
Carrying the torch from December, temperatures throughout January tend to remain somewhere between cool and pleasantly mild. With fairly regular sunshine, you'll still be able to see much of the city in its full glory, though it'd be wise to pack accordingly for the weather. Warmer clothes certainly won't go to waste, and it's always a good idea to pack an umbrella for the likelihood of at least two days of rain per week on average.
Things to do in January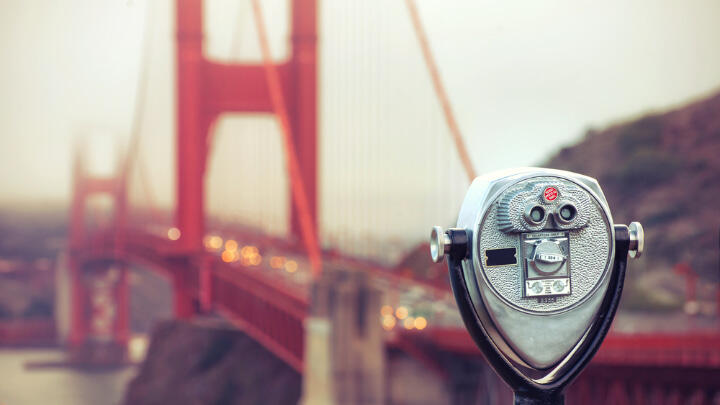 Some of the best areas to explore in San Francisco largely reflect the city's large East Asian-descended population. Both Chinatown and Japantown stand as some of the most trendy neighborhoods throughout the city, characterized by traditional architecture from their respective countries alongside various authentic cultural eateries and retailers.
Those looking to embrace their inner Dolittle should head to the San Francisco Zoo & Gardens, home to over 2,000 endangered and rescued creatures from around the world, alongside 100 acres of tranquil gardens populated with stunning plant species both local and exotic. If you're keen to get up close and personal with some 20,000 beautiful marine animals, then follow up with a visit to the Aquarium of the Bay.
Nothing quite reflects the Golden City like its world-renowned landmarks. If you're looking for some fantastic photo ops during your trip, you'll want to take a stroll to the likes of the iconic Golden Gate Bridge, the Victorian- and Edwardian-era Painted Ladies, the winding curves of Lombard Street and Fisherman's Wharf, where you'll often find a colony of playful, barking sea lions.
If you've a hunger for the arts, San Francisco has you covered there, too. The San Francisco Museum of Modern Art explores various mediums of contemporary art, hosting established artists such as Andy Warhol alongside more experimental pieces. And nestled among much of the largely East Asian influence throughout the city, the Asian Art Museum exhibits over 17,000 art pieces from across the continent, complemented by a selection of delicious and traditional cultural dishes served at the in-house café.
Families and the inherently inquisitive alike are bound to get a kick from the Golden City's wealth of educational hotspots. The California Academy of Sciences, for example, boasts a digital planetarium, an aquarium, a natural history museum and even an immense indoor rainforest. Meanwhile, the Exploratorium stands as the intersection between art and science, offering a wide range of engaging interactive exhibits to scratch your curiosity.
History buffs should find their way to the California Historical Society, exploring various facets of the state's history, with a general focus on San Fran itself. The USS Pampanito and USS Hornet each offer unique insights into American naval and nautical history, while the Contemporary Jewish Museum explores various aspects of Jewish pop culture, history and art.
Visitors with an interest in the more gritty side to history likely already know about the former maximum-security prison located in the middle of the San Francisco bay. Famous for its remote location and the host of high-status criminals once confined within its walls, Alcatraz Prison is now open for visitors to explore and breathe in its chilling atmosphere. Take a night tour for an extra creepy experience!
What's On in January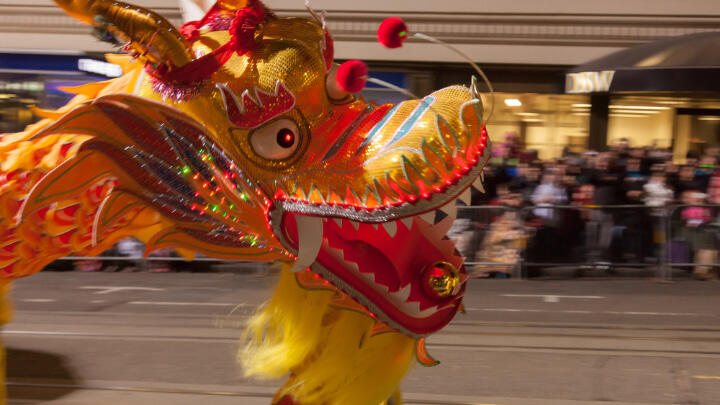 Chinese New Year
Given its significant Chinese-descended population and its claim to the most impressive Chinatown in America, it comes as little surprise that the San Francisco Chinese New Year celebrations stand as some of the largest and most vibrant in the world. Naturally, the exact month of this celebration differs depending on the year, so be sure to double check if you're keen to join in.
Attracting a crowd of over three million observers from both near and far, the event is marked by various traditional markets, fairs, balls and cultural activities. Topping off the celebration is the famous Chinese New Year parade, featuring performers carrying flags, lanterns and drums along with a procession of colorful floats, not least of all the iconic 28-foot-long golden dragon.
Hot Chocolate 15k/5k
One of San Francisco's sweetest annual events typically takes place midway into January, in the form of a hearty foot race through the city. Beginning and ending in Golden Gate Park, the Hot Chocolate route guides runners past many of San Fran's top attractions, with a steaming cup of hot chocolate and various other treats waiting at the finish line. Sweet stations line the course, offering participants various other sweet treats for that extra kick of energy and satisfaction.
SF Sketchfest
Featuring roughly two and a half weeks of comedy performances, SF Sketchfest easily stands as one of San Francisco's largest comedy festivals. Throughout the festival, visitors can catch various daily sketches, workshops, panels and other fun activities among venues across the city, led by a cast of well-known comedians and performers.
FOG Design+Art Fair
Celebrating some of the most significant creatives and leading contributors to the worlds of design and visual arts, the FOG Fair features dozens of galleries and dealers spanning just about all areas of art and design, from fine art to furniture. Complete with various forums and panels exploring different facets of the industry, this is the prime event for art and design lovers visiting San Francisco in January.