North Beach is San Francisco's Little Italy, a buzzing, colorful district between Chinatown and Fisherman's Wharf where gelato shops rub shoulders with hip dive bars and vintage boutique stores. There are oodles of fun things to do in North Beach San Francisco, from following in the footsteps of Beat Generation icon Jack Kerouac to admiring the soaring twin spires of the landmark Peter and Paul Church and – naturally – devouring the best cannoli in town. Check out our rundown of the 10 best things to do in this hip SF village by the Bay.
Visit 'the Italian Cathedral of the West'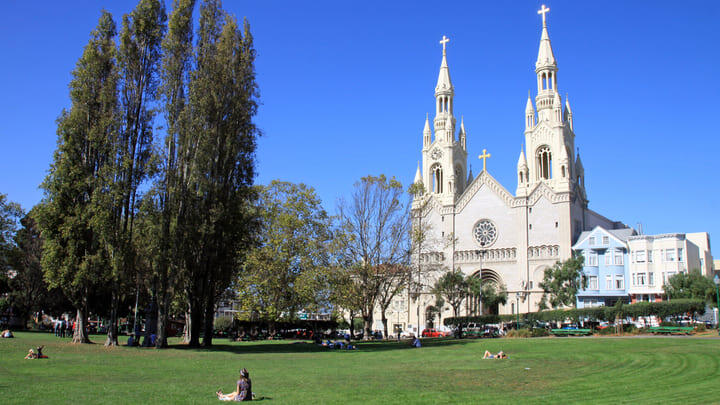 Not in fact a cathedral, Saints Peter and Paul Church is nevertheless an impressive sight to behold. This ornate, twin-spired edifice that towers over Washington Square has plenty of star quality: Joe DiMaggio married his first wife here, then returned for a cheeky photo opportunity years later following his second marriage to Marilyn Monroe. Take a picnic and spend some time people-watching from the grassy lawns or grab a bite at one of the excellent Italian restaurants and bakeries that line Washington Square and nearby Columbus Avenue.
Walk in Jack Kerouac's Footsteps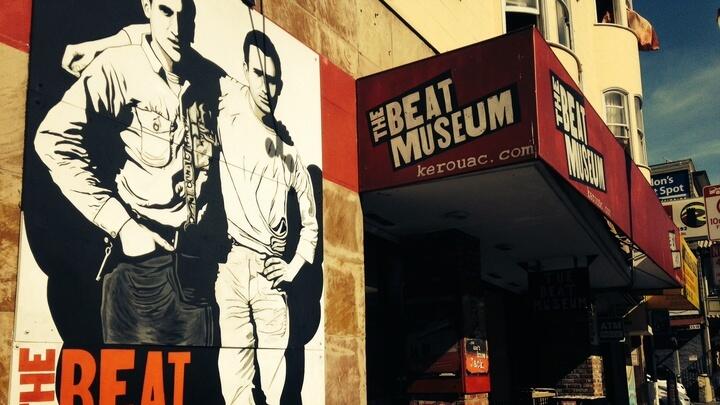 Beat Generation writer Jack Kerouac lived between Columbus and Grant, on an alleyway that's now named in his honor. Admire the colorful street art along this short street then head for the City Lights bookstore, once frequented by Kerouac and now all but guaranteed to have stacks of his novels in stock. Vesuvio Cafe opposite retains much of its 1950s charm from when Keroauc and other leading lights of the Beat Generation used to meet here to drink and discuss their work. But mostly to drink. Raise a glass in their memory, then head over to the Beat Museum, where exhibits include Allen Ginsberg's typewriter and ephemera from Kerouac's funeral.
Ride the Cable Car to Lombard Street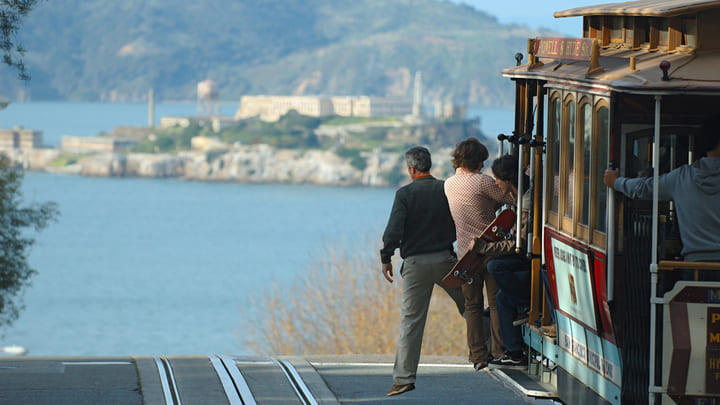 Hands down one of the best ways to sightsee in San Francisco, the cable car from North Beach meanders south to Downtown via the much-Instagrammed Lombard, a steep street that's said to resemble a playground slide thanks to its eight (count 'em!) hairpin bends and vibrant floral borders. Revel in the squeal of the cables and clang of the bell as you clatter through town on these colorful wooden landmarks. Bag a spot on the left-hand side of the car (as you leave North Beach) for the best views of Alcatraz and the San Francisco Bay. And don't forget to hold on tight!
Climb the Filbert Street Steps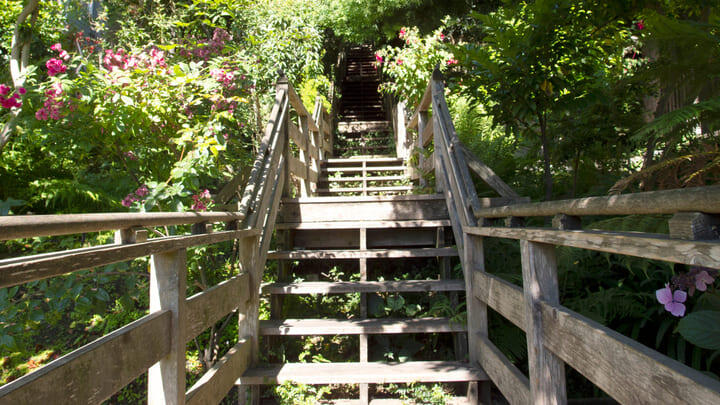 In the market for heart-pumping physical exertion and breathtaking bay views? The Filbert Street Steps have you covered! These (mostly) wooden steps run from Sansome Street to the corner of Filbert and Telegraph Hill. They're steep and there are around 400 of them so this is not an experience for the faint of heart. But those who do take up the challenge are rewarded with a climb that reveals beautiful wildflowers, chattering Telegraph Hill parrots, quaint cottages and sweeping views across the water to the San Francisco Bay Bridge and Treasure Island. On reaching the top, walkers still able to feel their legs can climb another 100 or so stairs to reach the landmark Coit Tower.
Make Yourself Dizzy at Coit Tower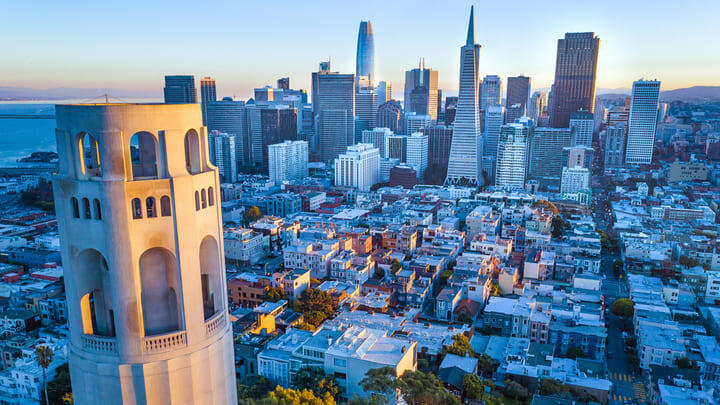 The 360-degree views from the top of Coit Tower are among SF's finest and, although the climb to the tower itself is a steep one, once inside there's an elevator to whiz you up to the top – phew! From way up here, you can expect to see Lombard Street snaking west, as well as – deep breath – Nob Hill, Twin peaks, Alcatraz, the Ferry Building and the Golden Gate Bridge. And that's just for starters. Equally mesmerizing are some of the original fresco murals that grace the tower's interior, depicting various industries and newsworthy events from the 1930s, when this art deco monolith was constructed. 
Have a Giggle at Cobb's Comedy Club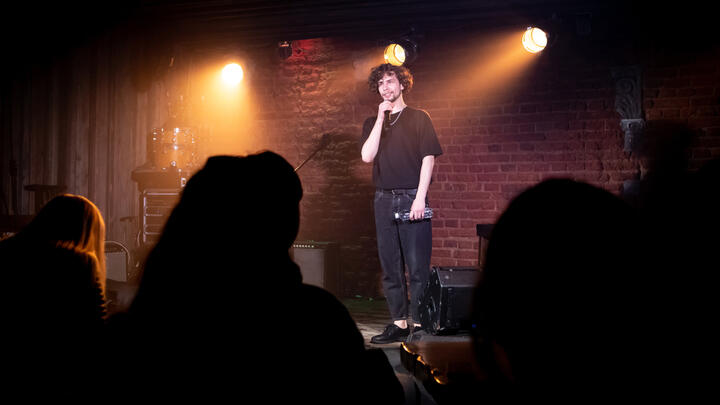 If you enjoy having your funny bone tickled – and let's be honest: who doesn't? – mosey on down to Cobb's Comedy Club on Columbus. This stalwart of the San Francisco comedy scene has been part of the fabric of North Beach since it moved here from Fisherman's Wharf in 2002, and has hosted big names including Dana Carvey, Bill Burr, Dave Chappelle and Anjelah Johnson down the years. There are shows most evenings and a menu serving the likes of nachos, fried chicken, cocktails and beer.
Spend the Day in Fisherman's Wharf
Neighboring Fisherman's Wharf takes in the whole of San Francisco's northern waterfront and is one of the city's most popular areas. It's here you'll find major attractions including the Madame Tussauds waxwork museum, WWII submarine the USS Pampanito and the stunningly restored 19th and 20th-century ships at Hyde Street Pier, part of the San Francisco Maritime National Historic Park. For some good old-fashioned seaside entertainment, make for Pier 39, where the dozens of stores and restaurants are supplemented by thrill rides, VR experiences, a carousel, gaming arcades, street performers, boat excursions, seal-spotting opportunities and stacks more.
When in Little Italy… Eat Cannoli!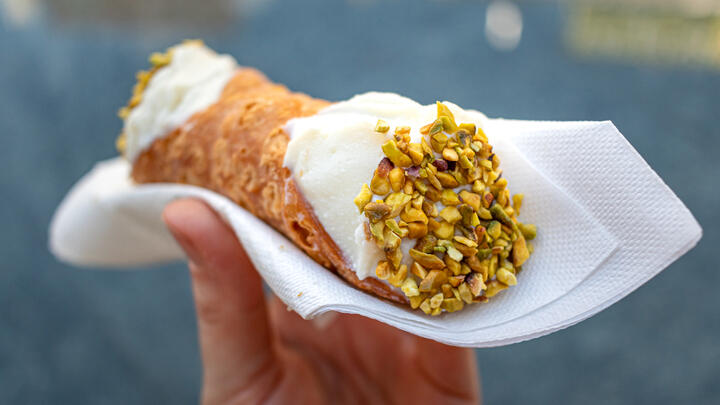 Anyone who's ever seen an episode of The Sopranos will know what cannoli are. These sweet and crunchy little fried pastry tubes with their creamy ricotta fillings are a staple of the Italian-American diet and you can't rightfully visit Little Italy without trying one. Or indeed four or five. You'll find cannoli just like mama used to make in any North Beach bakery or café worth its salt. Some even come dipped in chocolate or with extra toppings for an ultra-decadent treat.
Have a Drink in the King of Dive Bars
A visit to Specs' Twelve Adler Museum Cafe – or Specs as it's more commonly known – must surely rank as one of the most enjoyable things to do in North Beach San Francisco. This beloved dive bar of over half a century's standing is bursting with local characters, fantastic beers and lively conviviality, as well as a vast and eclectic collection of artifacts from around the world. This includes tribal masks, a taxidermy mongoose having a fight with a cobra and the, ahem, mummified reproductive organs of a male walrus. A trip to this historic dive bar – once frequented by Thelonius Monk – should be considered essential.
Tour Alcatraz at Night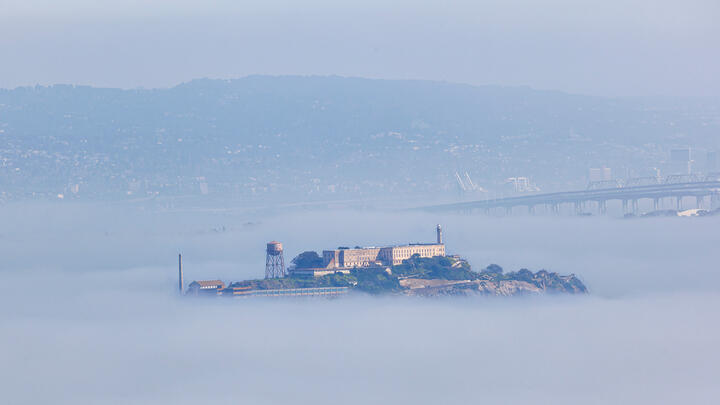 Alcatraz cuts a forbidding figure as it emerges out of San Francisco Bay's famous fog. For maximum spine-chilling effect, take the ferry over to America's most notorious former prison in the evening for an after-dark tour you're unlikely to forget in a hurry. On arrival, you'll be taken to the cellhouse, where audio guides are available and you can learn about former residents including Al Capone and Machine Gun Kelly as you peer through the metal bars into their tiny, cramped cells. Enjoy the spectacle of Golden Gate Bridge all lit up at night as your ferry departs for the return journey.
Save on things to do in North Beach San Francisco 
Save on admission to San Francisco attractions with Go City. Check out @GoCity on Instagram and Facebook for the latest top tips and attraction info.