With its melting pot of diverse cultures living in harmony, and a wealth of experience opportunities, Singapore is one of the world's best vacation destinations. With so many cultures in one place, no two days will be the same. You'll be sampling eastern cuisine one day only to hold up the bar at an Irish pub the next. So, with so much to do, see, and try, you might wonder how much it will all set you back. 
Well, wonder no more, because we're about to answer all your most burning questions. Is Singapore expensive to visit? What kind of budget should you plan for, and how can you keep costs down? Read on after the jump. 
Including:
When to visit
Where to stay
How to get about the city
Where to eat and drink
What to do
and more!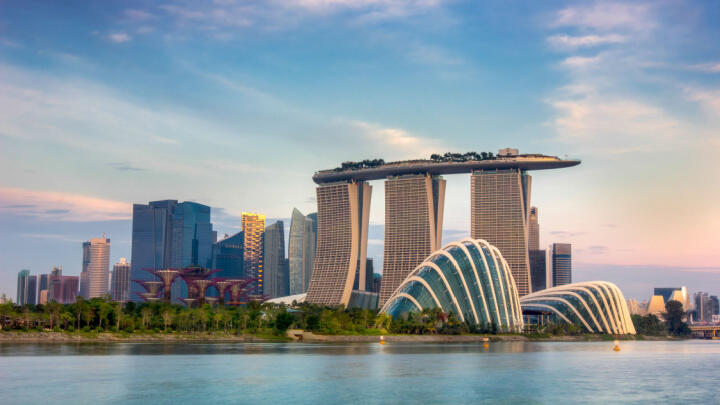 When to Visit
If you want to warm your chilled bones in the colder months, Singapore is a great place to miss the freeze. Temperatures year-round vary between the mid-70s to almost 90°F, so you'll be comfortable in your summer best. 
However, one thing to bear in mind is the country's climate. Singapore is what we call a 'tropical paradise'. While that may fill your mind with exotic fruits and palm trees, what it actually means is that those high temperatures are partied up with frequent heavy rainfall. Monsoon season takes place between November and January, so if you're not bothered by a few inches of rain, you'll likely get the best deals on flights if you plan to go around then. Likewise, if you head there between June and August, you'll pay a premium as it's the country's busiest time of year. 
Flights-wise, your best bet to get a good deal is to plan ahead. Booking flights months or even a year in advance means you'll likely get the best prices as well as your pick of the seats. Check out sites like Skyscanner to compare airlines, flight times, and prices all in one handy place.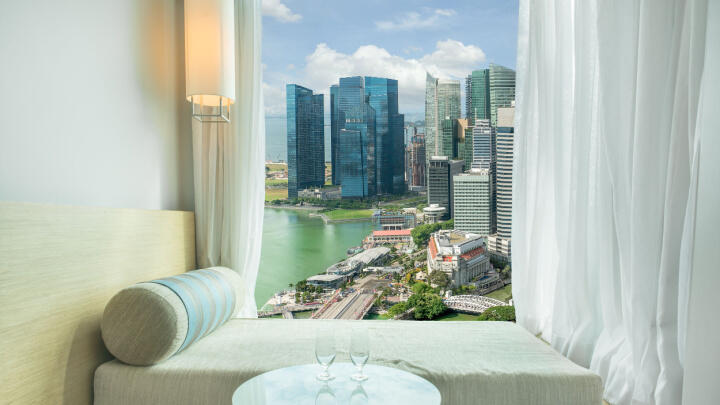 Where to stay
Accommodation is usually the biggest expense on any vacation. But it needn't be. Savvy shoppers, or at least those of you who don't need the lap of luxury, will find a ton of budget-friendly options in Singapore. 
Families might not want to stay in a hostel, but solo travelers or groups of friends might luck out on shared accommodation, with some going as low as around $20 a night. It won't be romantic and won't have all the bells and whistles of a classy hotel, but you'll get a bed, a bathroom, and bag space for your carry-on.
Alternatively, if you're looking for that 5-star experience, you'll need to multiply that nightly amount by 10 at least, because top hotels start at around $220 a night. That might not seem like a lot compared to quality hotels in other countries, but all these costs add up. To summarise, accommodation in Singapore is only as expensive as you make it, so consider that when planning your visit.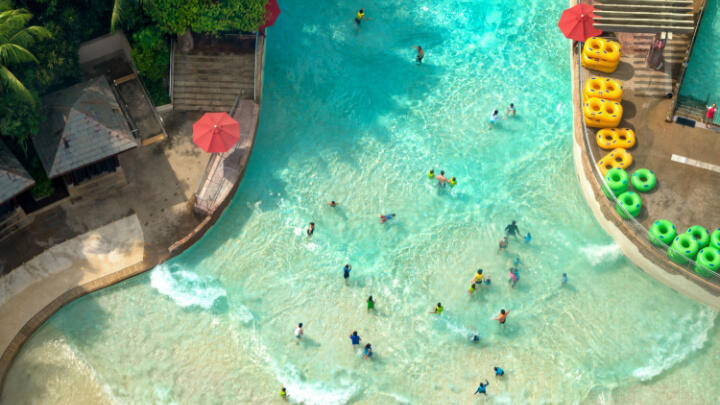 Attractions
Of course, when considering if Singapore is expensive to visit, we have to talk about attractions! The city is a veritable playground of things to see and do, from floral extravaganzas to theme parks. But, with so much to see, costs will inevitably begin to add up. 
Well, put your fears at rest, dear reader. Pick up an All-Inclusive Pass or an Explorer Pass and let Go City handle the rest. With the former, you can pick the number of days you want and visit as many of Singapore's best attractions as you want. With the latter, pick up to 7 of the city's experiences and see them at your own pace. 
Whichever you pick, you could save up to 50% on entry, so pick a pass, skip the queue, and enjoy all of Singapore's best bits in one affordable place!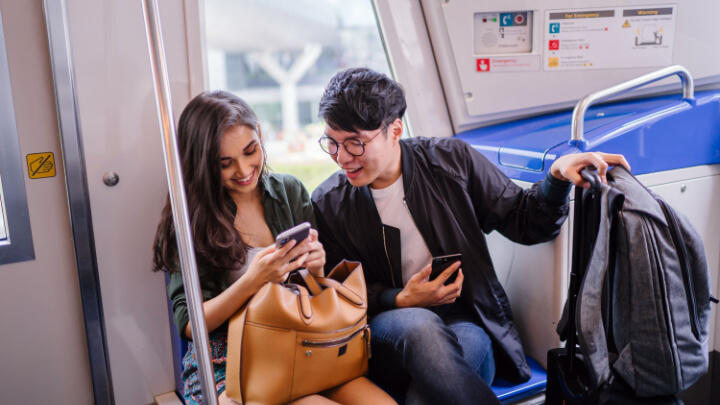 Transportation
Another often-significant vacation expense is travel. Some cities have public transport systems that leave much to be desired, forcing you to rent a car or pay for myriad cabs throughout your stay.
Thankfully, Singapore is not one of those cities, as it boasts a fantastic interconnected series of buses and trains that will help you navigate to every experience your heart desires. And best of all, it's cheap too! For as low as $10, you can pick up a Singapore Tourist Pass for unlimited travel around the city. Get a 1-day pass or one that covers you for up to 3 days. 
It's easy peasy and won't break the bank. And, when you're trying to minimize costs and squeeze your cents, it's a godsend.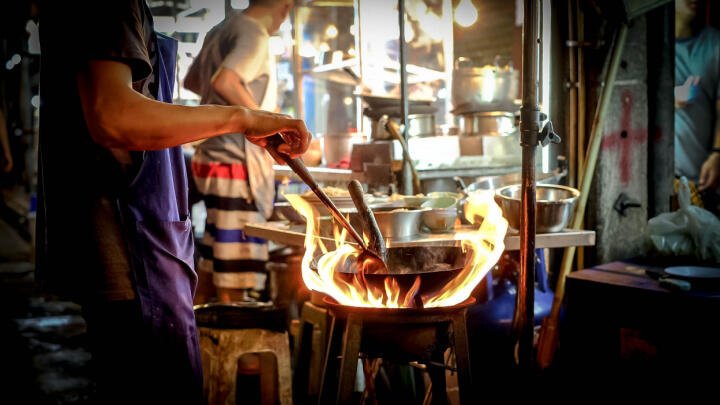 Food and drink
Given the diversity of cultures on display in Singapore, one of the country's biggest draws is its cuisine. Local dishes are married with cuisines from across the eastern world and beyond, so no matter your predilections, your appetite is sure to be sated. 
And, thankfully for your bank, fine dining can be had on a budget. Street food lovers can wander to any market and find brilliant local dishes like chicken rice, laksa, and char kway teow for under 5 bucks. Shopping mall food courts have similar deals, but more on shopping later.
Alternatively, if you fancy Michelin-starred bites, you will have to pay a comparable amount to countries like the US and UK. Meals at top joints will set you back about $40 - 200 per person, so you're certainly paying for the privilege. 
However, if you want to wet your whistle, things aren't so simple. Singapore is a traditionally conservative country with strict laws on alcohol consumption. So, while you'll find a thriving rooftop bar scene that makes the most of the country's climate and surroundings, you'll need to fork out a little extra to sip some suds. Beers typically come in at around $8-10, which will be fine for those of you traveling from New York or London, but can seem exceedingly pricy when compared to other cheaper neighborhoods. The good news is that happy hours and drinks deals are relatively common, so examine the menu before making a purchase to get the best boozy bang for your buck.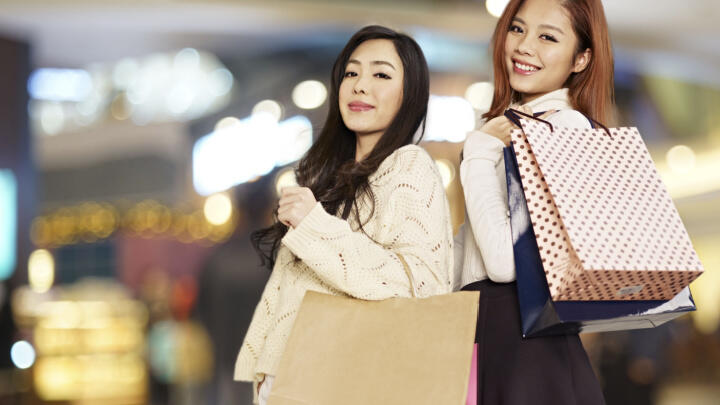 Shopping
Finally, it's time to talk about shopping. Many consider Singapore to be a shopping haven, with handfuls of malls, markets, and boutiques more than willing to take your coin. 
If you're big into designer brands and luxury items, head to the aforementioned malls, or high streets like Orchard Road, to get the very biggest labels. Prices are negligibly better than in the west, but you may also find items you simply can't get on our shores. 
Alternatively, if you're in the market for authentic clothing, handcrafted jewelry, or other knickknacks, Singapore's markets are the way to go. Prices are more than affordable, and the items you'll find will be more unique than anything in a shop window. 
So, is Singapore expensive to visit? Yes and no. Hopefully, we've given you the tools and tips to work to a budget. Now stop worrying and enjoy your vacation!