One of Singapore's hippest 'hoods, Kampong Glam is an Instagrammer's dream, all colorful 19th-century shophouses, cute cafés, chic boutiques, vibrant street art and heritage grandeur. Take a stroll along this buzzy district's atmospheric lanes with us as we take a deep dive into the coolest things to do in Kampong Glam.
Kampong Glam and How to Get There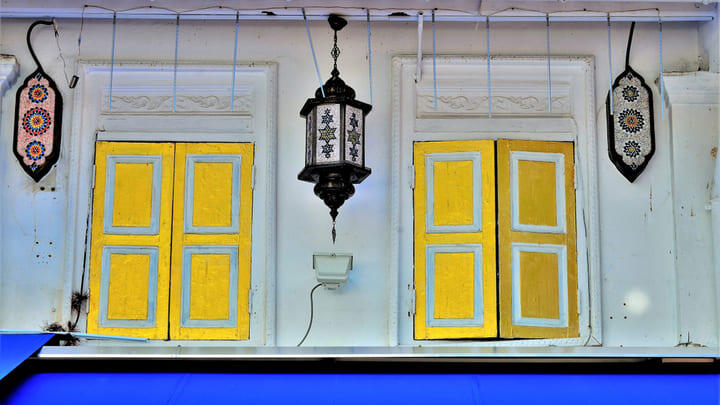 Once ruled by super-wealthy Malay sultans, Kampong Glam is known as Singapore's Muslim district, its magnificent 200-year-old gold-domed mosque a gleaming beacon above the labyrinth of streets and alleys that surround it. The sultans may have long since departed but this treasure trove of heritage buildings, eye-popping street art and beautiful Peranakan buildings in sunset reds, lime greens and turmeric yellows still bear a certain regal charm.
Being tucked handily between Chinatown and Little India, Kampong Glam is easily walkable – it would take around an hour to stroll east out of Chinatown to Kampong Glam and then onward to Little India. This timeline of course assumes the impossible, i.e. that you won't be tempted to pause for delicious dumplings, souvenir shopping and perfect photo opportunities along the way. Alternatively, buses serve many nearby roads including Victoria Road and Beach Road, or you can hop on the super-efficient automated MRT metro. The Green Central Line will take you direct to Bugis station, from where it's a short walk to the heart of the Kampong Glam action.
Things to do in Kampong Glam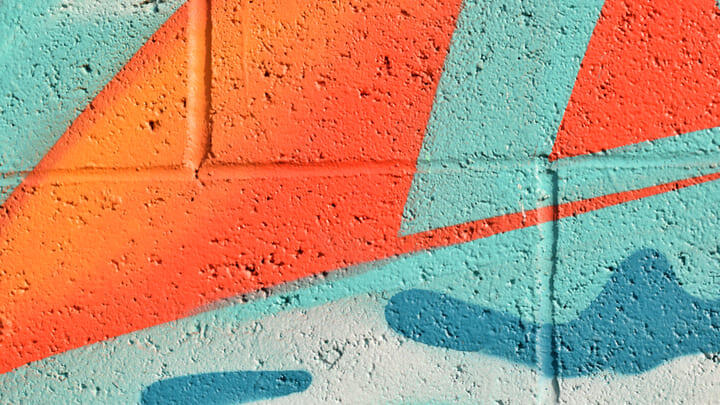 Start your Kampong Glam sightseeing trip with a stroll through the streets, getting an eyeful of the funky street art that adorns nearly every available surface: in Arab Street alleys, on hotel facades, even on the sides of several museums! Look out for works by internationally acclaimed artist Ernest Zacharevic, especially along Victoria Street towards North Bridge Road, and spot pieces by mural maestro Didier 'Jaba' Mathieu on Arab Street, the side of the Cuturi Gallery and elsewhere.
Muscat Street's Gelam Gallery takes the theme and runs with it, filling two sides of a narrow back-alley with a technicolor explosion of works from artists including PrettyFreakyFantasy, Liyana Farzana, Helene Le Chatelier and local legend Slacsatu.
Of course, no Kampong Glam itinerary would be complete without a visit to the splendid Sultan Mosque, commissioned by the first Sultan of Singapore in the early 19th Century. Its opulent golden dome, ornate parapets and vast prayer hall are among the most admired features, but look out too for the glass bottle ends that decorate the base of each domes, contributed by lower-income Muslim families during the mosque's construction.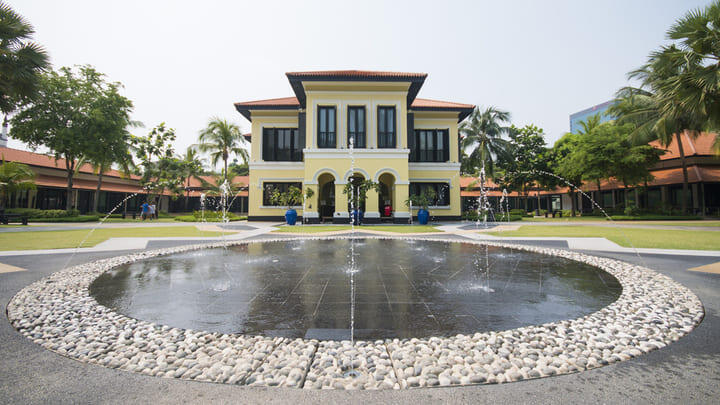 The Malay Heritage Centre adds further color to Kampong Glam's rich history with historical artifacts, interactive exhibitions and occasional cultural performances held inside what was once the royal palace of the Singapore sultans. Or, for something altogether more quirky, mosey over to the Vintage Cameras Museum, where the fascinating collection of over 1,000 cameras dates back as far as the late 19th Century and includes examples of spy cameras and cameras used as weapons during the Second World War. You can't miss this one: the facade itself is designed to look like a vintage camera and there's a colorful painting of a camera-toting dude by Singapore artist Ceno2 on the side of the building.
Kampong Glam Shops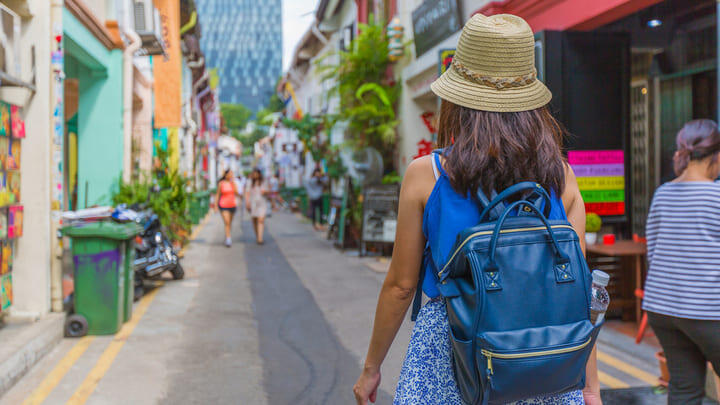 Putting the 'glam' in Kampong Glam, Haji Lane is an impossibly narrow lane crammed with cool indie boutiques, cute cafés and hip bars. This is where you'll find in-the-know Singapore fashionistas shopping the latest styles, while arty types browse for one-off avant garde jewelry pieces. Arab Street and Bussorah Street are where you can explore seemingly timeless antiques stores like Dwiz and Grand Bazaar. These absolute treasure troves of Turkish goods and handicrafts including ceramics, textiles and intricate mosaic lamps are stalwarts of the neighborhood. Meanwhile, you'll find the most exquisite hand woven antique rugs and carpets in family-run stores including the mighty Samad & Sons and Amir & Sons.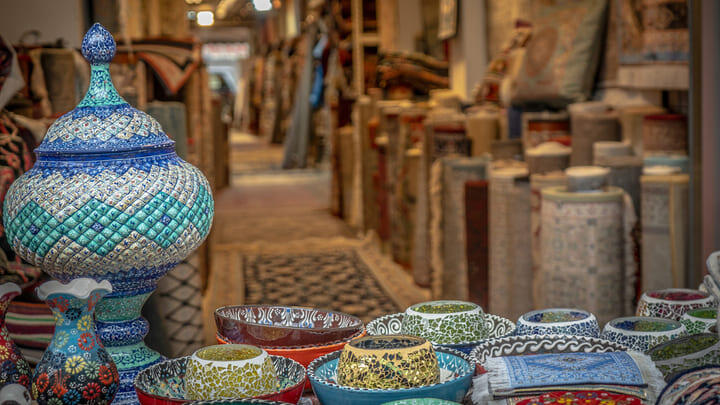 Kampong Glam is also a hub for Singapore's best-loved perfume businesses, where oils, unguents, fragrances, balms and more can be bought ready-made or customized to your own personal tastes. Head to Sifr Aromatics' fabulous laboratory-like emporium on Arab Street to have your own blends of scents created and bottled to take away in delightfully decorative vessels. Royal Fragrances and Aljunied Brothers also merit a stop to sniff and purchase some of their scent-sational products.
Ceramics are big business here too, and you'll find plenty of fine local pottery at Supermama's on Beach Road. Pick up something blue-tiful from their signature Singapore Blue range of plates, saucers, cups and more and browse the kaleidoscope of other souvenirs including homewares, candles and more.
Kampong Glam Restaurants
Gourmands rejoice! Kampong Glam is among Singapore's top foodie destinations, with a deliciously decadent hotch-potch of cuisines to explore, from Malaysian to Indonesian, Swedish to Singaporean. Authentic Indonesian fare is the name of the game at Sari Ratu, an unpretentious eatery on Pahang Street that serves up some of the best nasi padang in Asia, as well as sticky peanut satay, zingy lamb rendang and impossible-to-resist beef tendon curry. Head over to Arab Street's Fika Swedish Café & Bistro for halal meatballs. Yep, you read that right: enjoy these perfectly moreish meaty treats with roasties and a dollop of lingonberry jam.
Cheap and cheerful with street tables in view of the Sultan Mosque, Kampong Glam Cafe serves no-frills Malay favorites to hungry tourists, students and locals. Try curry served with homemade rotis or a warming bowl of mee rebus for the win. Hit up tiny, trendy Brine for French-Japanese fare that includes dishes such as charred cauliflower with hummus, spicy sambal octopus, and braised beef cheeks with couscous.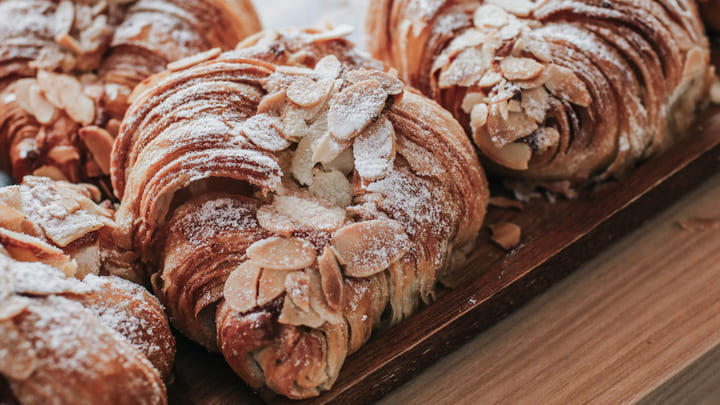 Fans of baked goods will not be disappointed by the Kampong Glam food scene either. Mother Dough is Singapore's premier purveyor of almond croissants – and not without good reason. Get there early to avoid disappointment.
Meanwhile, pop culture mavens will delight at the names of some of the sweet treats to be found at Guilt and The Fabulous Baker Boy. Guilt's menu of kooky cookies includes the Tinder Surprise, a vanilla choc chip cookie that's wrapped around a decadent double chocolate fudge brownie with salted caramel. Then there's the Fifty Shades of Grey with its orgasmic combination of Earl Grey tea, creamy white cocoa butter, pistachios, sea salt and honeycomb toffee. The Fabulous Baker Boy is no slouch in the name game either, with signatures including the very lemony Beyonce (inspired by her Lemonade album, of course) and The Ed Sheeran Carrot Cake, for which no further explanation is necessary. Tuck in!
Save on attractions

and activities in Singapore
Save on admission to Singapore attractions with Go City. Check out @GoCity on Instagram for the latest top tips and attraction info.