Ok, so Stockholm is hardly alone in having been described as 'the Venice of the north' at one time or another. That accolade is shared with dozens of others; think watery destinations as diverse as Bruges, St Petersburg and even the Maryhill area of Glasgow. But it's not just the canals Stockholm has in common with its Venetian cousin. No! Here's where you'll find romance in abundance, from coffee dates in the swoonsome candy-colored old town to champagne cruises on the royal canals; from boozy evenings in sultry jazz joints to watching the sun set over mighty Lake Mälaren. Read on for our pick of 10 of the best things to do in Stockholm for couples.
Breakfast in Gamla Stan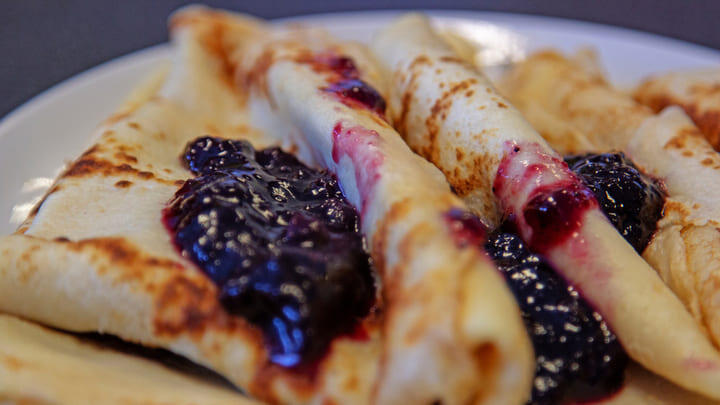 The narrow cobbled streets of Stockholm's perfectly preserved medieval old town (Gamla Stan) are among the most romantic on the planet. Here's where colorfully painted regal townhouses with distinctive gabled roofs share space with baroque cathedrals, grand palaces and any number of Instagram-ready statues and fountains. Stroll the atmospheric lanes at dawn before the tourist hordes descend, then find a traditional café for breakfast. Try classic Swedish pancakes and waffles topped with fresh fruit and yogurt, get a little bit naughty with tart lingonberry jam, or smother with buttermilk syrup so good you'll swear it's not of this world. Meanwhile, Stockholm's legendary cinnamon and cardamom buns should come with a health warning, because one is quite simply never enough.
Blowing Hot and Cold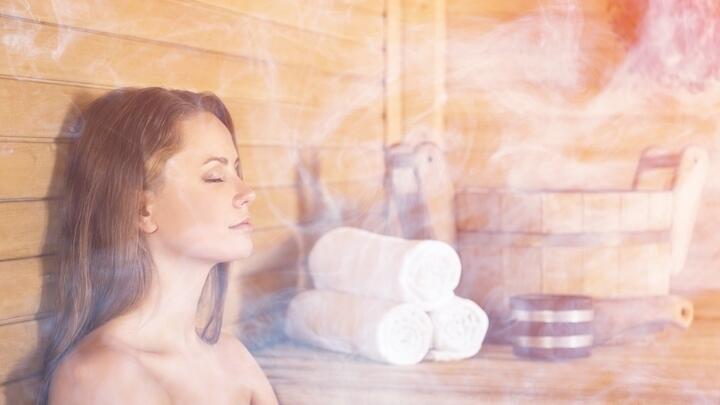 The lakeside sauna at Hellasgården is as Swedish as meatballs, ABBA and long afternoons spent building flat-pack furniture from IKEA. Get down there with your better half and sweat it out in traditional wooden cabins where, on Mondays and Wednesdays only, ladies are permitted to enter the men's sauna. Note that visitors are expected to go au naturel – clothes and bathing suits are not permitted inside. But let's not be prudish about it: the Swedes have been doing it this way since time immemorial. Suitably warmed up, whack your bathing suit back on and head out for a cooling dip in the lake. But brace yourself if you're visiting in winter, when water temperatures tend to hover just above the zero mark. Brrrr.
Djurgården Entertainments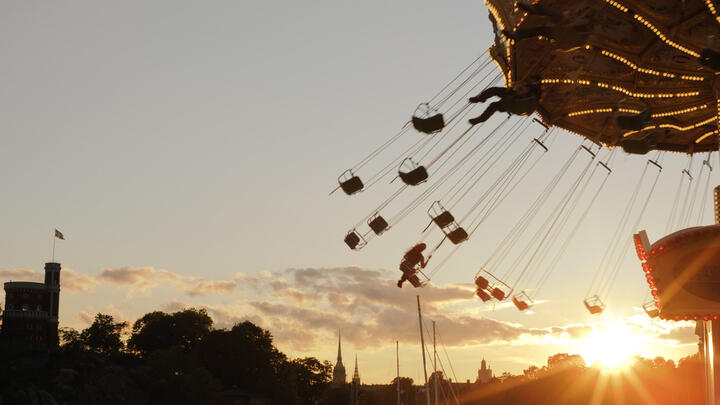 Stockholm's leafy Djurgården island is where you'll find Gröna Lund, the oldest amusement park in the country. Test your devotion to one another on the terrifying Katapulten ride, then sail through the old-fashioned tunnel of love for what you can only hope will be an equally heart-pounding experience. This beautiful island is also great for romantic picnics so, heck, why not make a day of it and enjoy lunch and a bottle of wine with city skyline views from Djurgården's grassy slopes.
Take to the Water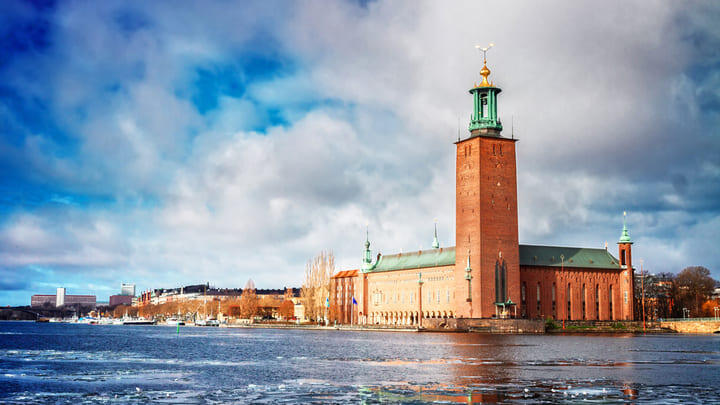 In a city comprising 14 main islands (on an archipelago of many thousands more), it's little wonder there are so many water-based activities on offer in and around Stockholm, from hop-on, hop-off boat tours to kayaking through the city center. Ramp up the romance aboard a private boat, with a guided tour of some of Stockholm's top attractions, including the old town, City Hall, Djurgården and several of the archipelago's more remote islands. Book one with a bottle of champagne for maximum decadence.
Fika Like a True Swede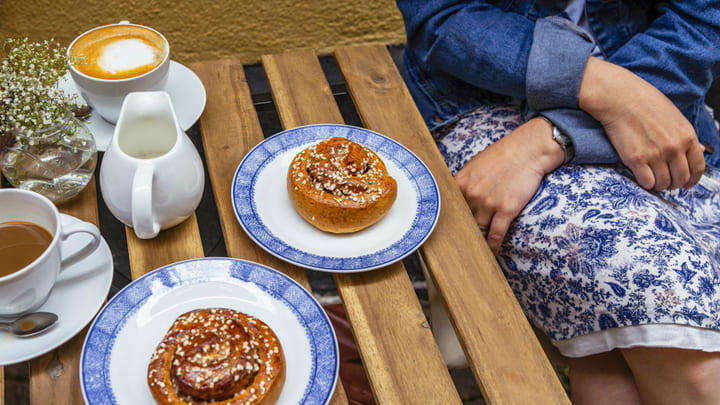 Much like hygge elsewhere in Scandinavia, Sweden's fika is more a way of life than an actual, graspable thing. In the simplest terms possible, it's a coffee break with friends. And yes, couples can do it too. Invite your beloved to join you in this most delightful of rituals, as you order coffees and, ideally, sticky, still-warm cinnamon buns and enjoy some dedicated downtime together. Do it in a café or order your treats to go and do it in one of Stockholm's lush green spaces, on a bench with a view, or while strolling through Gamla Stan: fika knows no rules beyond simply enjoying your coffee, and relishing the time spent together. 
Thank ABBA for the Music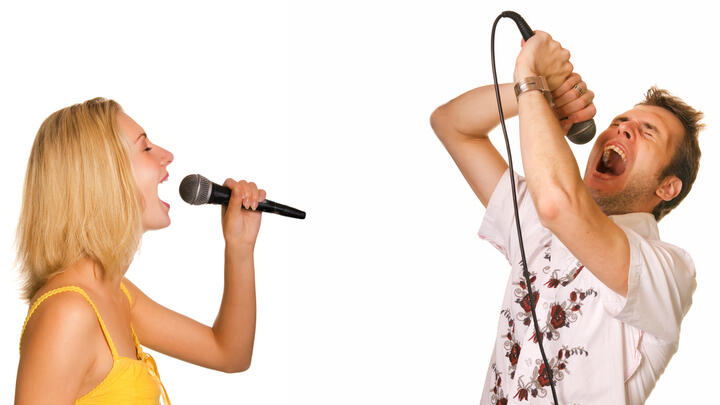 If you've ever dreamed of singing and dancing alongside Benny, Björn, Frida and Agnetha (and, let's face it, who hasn't?) here's your chance. Grab your dancing queen (or king) and shimmy on over to ABBA The Museum, where exhibits including the band's outlandish stage costumes are just part of the fun. Give your vocal cords a workout as you belt out hits including Mamma Mia, Fernando and The Winner Takes It All in the karaoke booth, then dance along with the group's holographic avatars on the main stage. Pro-tip: if you prefer your entertainment a little less… ABBA… the nearby living history museum Skansen is a Stockholm must-see.
Dinner and a Movie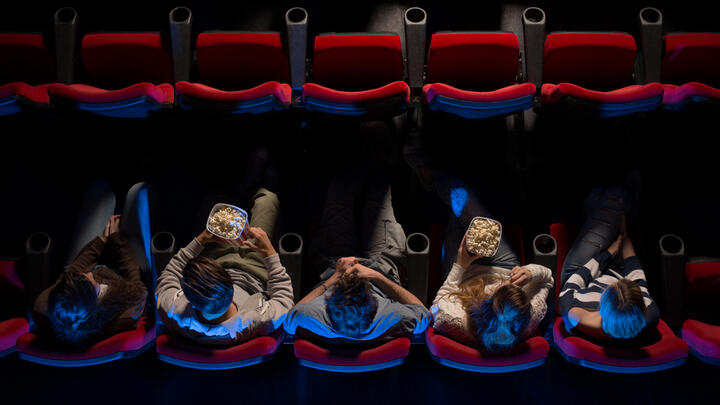 The trendy Hornstull neighborhood in west Södermalm is the location for dinner with a twist. Visit the Indio restaurant for Japanese-Peruvian fusion food – think sushi and ceviche and you'll be somewhere on the right track – then sink into plush red velvet seats in the venue's lovingly restored 1940s cinema for hand-picked arthouse classics from the likes of Ingmar Bergman, David Lynch and Lars von Trier. Many of the movies shown here are in English (or have English subtitles), so the only Swedish word you'll need to learn in advance is 'popcorn'. Clue: 'popcorn' in Swedish is… 'popcorn'.
Christmas market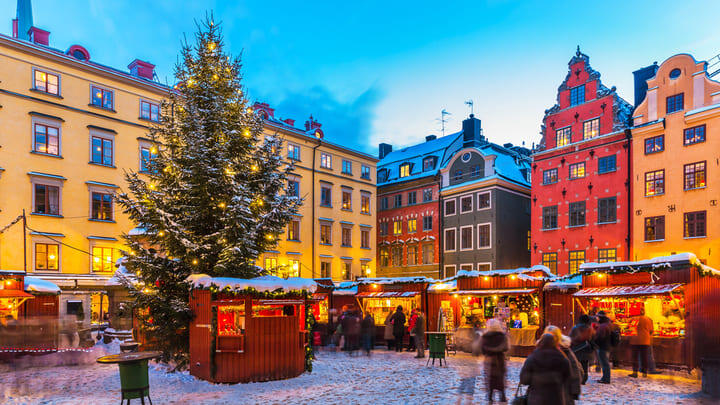 Couples looking for romantic things to do in Stockholm should definitely consider visiting in December, when Stortorget – the old town's picture-perfect main square – achieves the unachievable by becoming even more beautiful than before. Lights twinkle on the huge Christmas tree, the heady aromas of roast chestnuts, gingerbread cookies and traditional spiced glögg (mulled wine) fill the air, and stalls selling traditional Swedish crafts, cakes and sweets bustle with activity. And, if the adorably Christmassy scene doesn't warm your heart, then that third mug of glögg surely will!
Hit the Jazz Clubs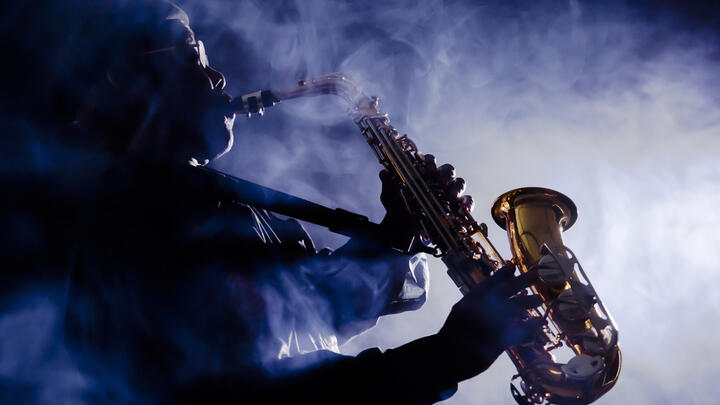 Located close to the central train station, Fasching has been a jazz and world music institution in Stockholm since 1977, hosting big names and up and comers, as well as being heavily involved (natch) in the annual Stockholm Jazz Festival. Catch a show here most nights, or head to the cozier Glenn Miller Café where bold new jazz acts are accompanied by French dishes including confit du canard and moules frites served at intimate, candlelit tables.
Catch a Stockholm Sunset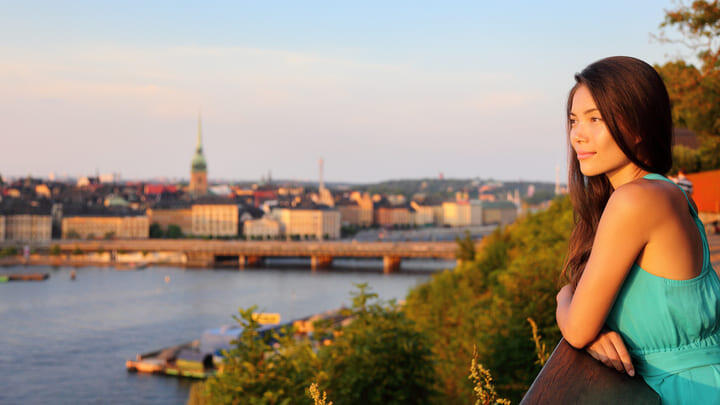 Stockholm sunsets are as spectacular as anywhere else on the planet, all fiery reds, flamingo pinks and bruised purples. The best spots vary by season – bear in mind that the sun sets around 2pm in deepest winter and doesn't really go down at all in high summer. Grab a thermos and a blanket big enough for two and make for the Monteliusvägen cliff path for some of the best blazing winter skies as the sun sets over Lake Mälaren, City Hall and the old town. Who knows, you might even get lucky and see the Northern Lights, too. 
Save on things to do in Stockholm for couples 
Save on admission to Stockholm attractions with Go City. Check out @GoCity on Instagram and Facebook for the latest top tips and attraction info.