History, art and culture
Seasonal travel
blog.categories.trip-and-advice
stuart.bak
Bangkok in February
February sees Bangkok hit the sweet spot between Thailand's rainy and hot seasons, a Goldilocks moment that makes for delightfully fair, warm weather. We're talking long days filled with clear, sunny skies and daytime temperatures that hover comfortably in the mid-70s. Ideal conditions, in other words, for a packed Bangkok sightseeing itinerary that won't make you break a sweat. Evenings are cooler still, so that you might even – shock horror – benefit from a light jumper or cardigan to keep the chill off at rooftop bars, al fresco restaurants and night markets.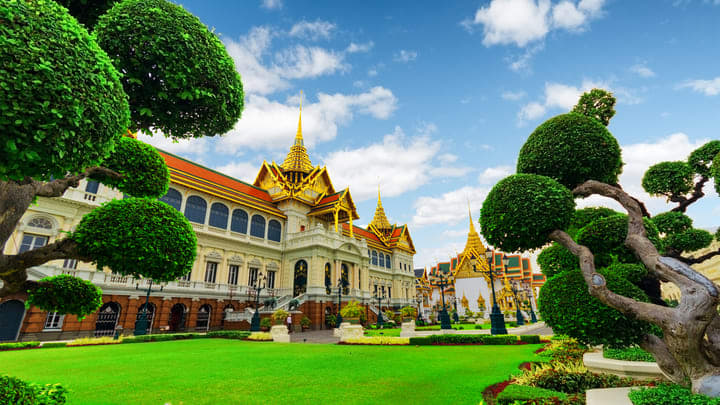 The pleasant conditions make February a popular time to vacation in Bangkok, with accommodation prices to match, while the twin joys of Chinese New Year and Valentine's Day can see costs spiral further north still. Our advice? Secure the best rates by booking your hotel or apartment as far in advance as you possibly can, and plan to visit big-ticket landmarks (think temples and palaces) in the morning or early evening, when queues are likely to be more tolerable. Savvy travelers who plan to visit multiple attractions should also consider investing in a pass from Go City, which can save you money and give you the flexibility to visit as many top-tier Bangkok attractions as you like, including the likes of the Grand Palace, King Power Mahanakhon Skywalk, and Siam Amazing Park. Read on for more top tips on things to do in Bangkok in February...
Check out Chinatown at New Year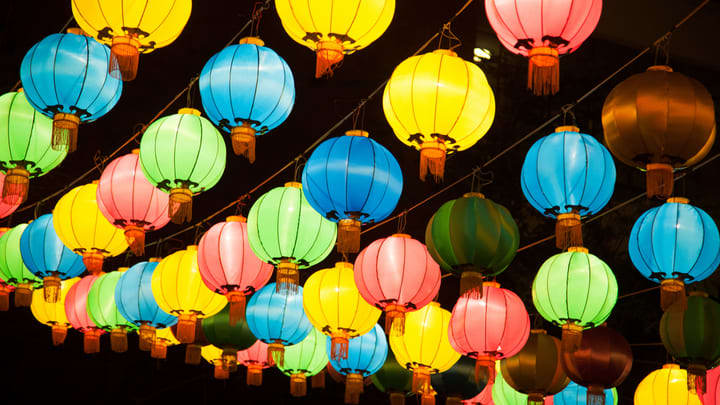 The sensory fiesta of Bangkok's Chinatown is a treat at any time of year, but rarely more so than in February, when its already colorful alleyways explode in a riot of paper lanterns, dancing lions, tribal drummers, and noisy firecrackers. There's a real festival feel in the streets at this time of year – no surprise, perhaps, given Thailand has the largest Chinese population outside of China itself. Expect to see lots of people wearing lucky red and restaurants crammed with locals and tourists making biblical gluttons of themselves. No, no, please don't judge: one taste of umami fishball egg noodles, hoisin duck, crab-fried rice, pork-stuffed bao buns, crispy oyster omelet or steamed shrimp dumplings and you'll be just as hooked. Evenings along the legendary Yaowarat Road are particularly special: watch as flames leap from super-sized griddles and technicolor neon lights turn aromatic smoke clouds into floating works of art.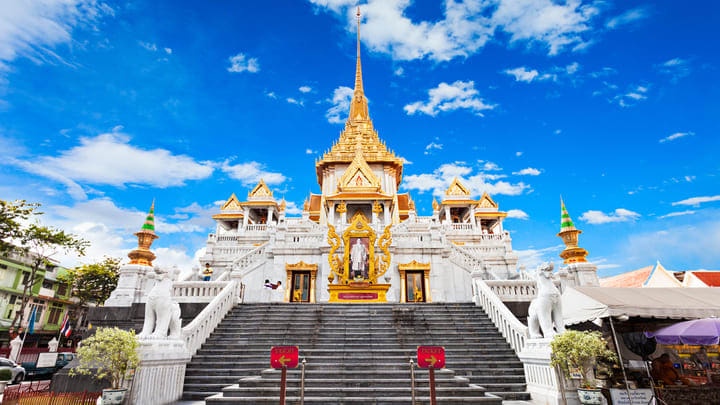 Belly (and Insta feed) duly filled, it's time for a spot of local sightseeing. Hit up the district's west entrance for the essential Chinatown selfie beneath the vibrant red arch and ornate animal motifs of Chinatown Gate before checking out some of the finest temples in town. We're talking the ever-popular Wat Traimit, home of the planet's biggest solid gold sitting Buddha, a 5.5-ton whopper worth upwards of $300m, and the vivid reds, greens and golds of Wat Mangkon Kamalawat, its pretty courtyards filled with lanterns and lotus flowers for the New Year festivities. Then there's Wat Chakrawat, where you can check out the impressive central prang, Buddha relics, jolly fat monk statue and – most famously – meet the family of resident crocs, descendents (it is said) of the legendary Ai-bod, a one-eyed, man-eating monster who hid from irate locals here way back in the Ayutthaya period.
Love is in the Air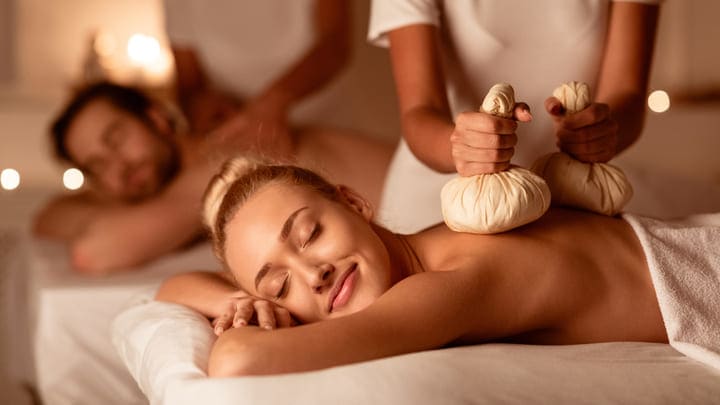 Though perhaps not renowned as a city of romance, Bangkok does offer a surprising number of activities for lovestruck couples to enjoy together. Thai massage, for example. Let's face it: the Thais practically invented massage so it's kinda essential you indulge while you're in town. You'll even find that some of the higher-end hotels – think the Mandarin Oriental, St Regis and Shangri-La – offer special Valentine packages for couples in their uber-luxe spas.
Fall head over heels with sunset views of Wat Arun, Wat Pho and the fairytale rooftops of the Grand Palace on a romantic dinner cruise along Bangkok's beautiful Chao Phraya river. The traditional on-board show, groaning buffet table and, of course, infinite pools of your own beau or belle's eyes, will contrive to distract you from what's outside but really they're no match for the soaring Khmer-style spires of magical Wat Arun lit up against a darkening red and purple Bangkok sky.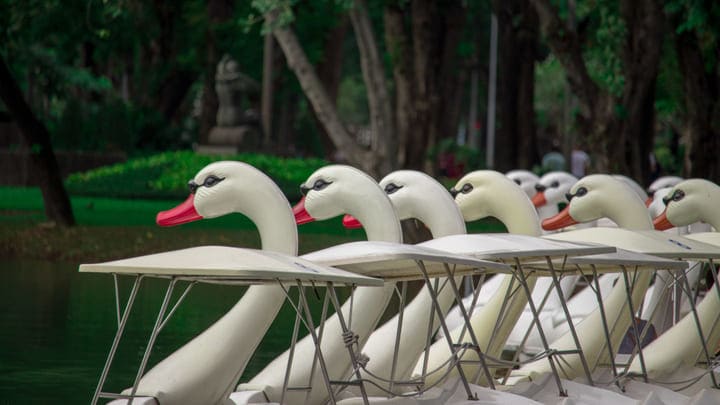 Tolerable daytime temperatures make February prime time for taking your date out on one of Lumpini Park's giant swan-shaped boats. Though, fair warning, the leg power required to pedal these feathered juggernauts across the lake is likely to result in that most unromantic of looks: the perspiring forehead and underarm sweat stains. Still, swans famously stick with the same partner for life, so the sentiment (and Herculean effort) will no doubt be appreciated by your smitten other half.
Bangkok's Great Outdoors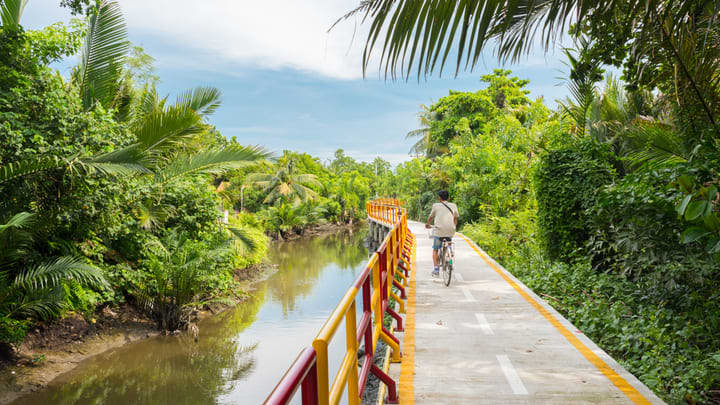 Fear not: plastic swans aren't the only option for outdoors types in Bangkok at this time of year. Those warm, sunny February days are also manna for hikers and bikers, for whom excursion opportunities abound.
There's an embarrassment of riches for exploring on foot or by bike within the city limits: major public parks like Lumpini and Benjakitti, where monitor lizards roam freely and herons forage for their breakfast in the mangrove swamps; the astonishing urban jungle that is Bang Kachao – a tropical wildlife paradise that feels far from the CBD's forest of skyscrapers (but isn't), and even has lovely canalside trails for cycling. Then there's the sensory saturnalias promised by Bangkok's legendary night markets: great, sprawling cities of market stalls, street-food carts and bright lights all but guaranteed to set your step count soaring into the tens of thousands.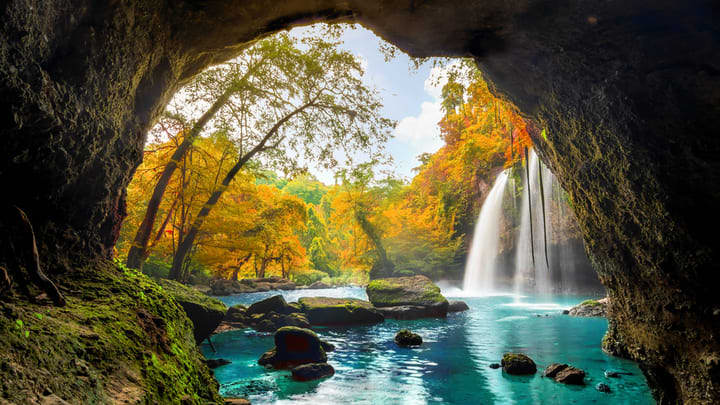 There are also plenty of excellent excursions outside of Bangkok that can be done in a day – or a little longer if you fancy camping out. Thailand's biggest national park, Kaeng Krachan, is around two hours out of town. A majestic, sprawling wilderness of some 1,125 square miles, it's crammed with mountains, lakes, waterfalls, and rainforests full of more native wildlife than you can shake a stick at, including leopards, lemurs, wild elephants and more (disclaimer: please don't shake a stick or indeed anything else at the wildlife). Go in a 4x4 with an experienced guide if you want to access this UNESCO World Heritage Site's most special and remote locations.
There are also dozens of well-marked trails in Khao Yai, three hours north of Bangkok, where hikers of every ability are catered for. Short circular amble through gently undulating countryside? Check. Glute-challenging three-day hike that takes in the epic Khao Rom mountain and film-star Heo Suwat waterfall, best known for its role in the movie adaptation of The Beach? Well, it might just be the best hike you've ever been on!
Save on things to do in Bangkok in February
Save on admission to Bangkok attractions with Go City. Check out @GoCity on Instagram for the latest top tips and attraction info.