Seasonal travel
Trip inspiration
stuart.bak
Bangkok in March
Dry and balmy conditions place March in Bangkok somewhere between the relatively mild days of January and February and the scorching sizzlers just around the corner in April and May. It's a great time to visit: parks and gardens are at their beautiful blooming best, there are some fine seasonal fruits to be gorged upon, and (fans of martial arts rejoice!) Ayutthaya's World Wai Kru Ceremony kicks off, with plenty of satellite events taking place in Bangkok.
You'll likely only want to pack light, loose linens and cottons for Bangkok's somewhat sweltering March heat, with average temperatures of 86°F and highs way up in the mid 90s. It also goes without saying then, that your UV-resistant sunglasses, big floppy hat and factor 50 sunscreen are absolute Bangkok essentials. It also pays to carry an extra layer with you for the (marginally) cooler evenings, or indeed if you plan to spend any time browsing Bangkok's mega-malls, where the arctic blast of the air con may otherwise set your teeth chattering uncontrollably.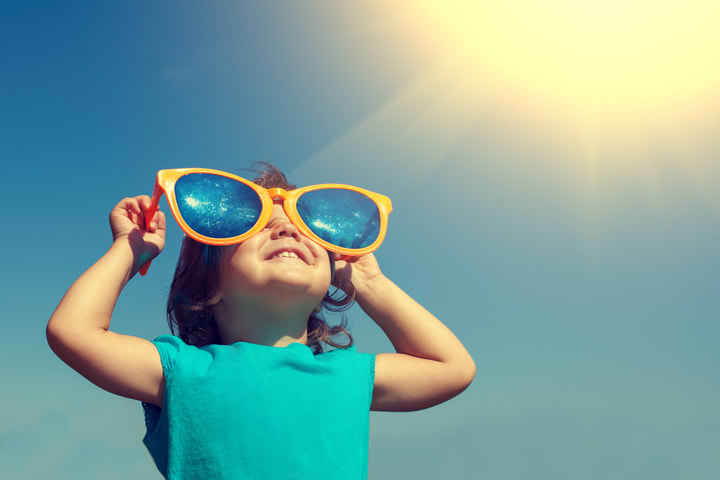 As with all tropical climates, there's always a chance of rain. And by 'rain' we mean short and insanely sharp downpours usually described as 'torrential' or 'biblical' by those unlucky enough to be caught out in them. But, in March, those chances are pretty low compared to much of the rest of the year so a pocket poncho stuffed into a spare pocket of your daybag will probably suffice. Now suitably attired, it's time to dive in to our sizzling guide to the best of Bangkok in March, including:
Thailand's national tree in bloom
Juicy mangoes, plums and pomelos
The World Wai Kru Ceremony
Sri Nakhon Khuean Khan Park And Botanical Garden
ICONSIAM shopping and entertainment complex
Siam Amazing Park
Nature's Bounty in Bangkok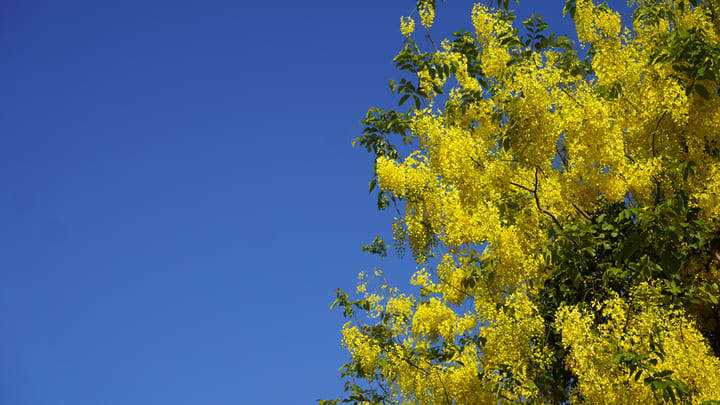 March's hot, dry climate is manna for the city's plantlife. Case in point: Bangkok's 'cherry blossom' season is in full swing by now, meaning you can get some of those rose-tinted spring selfies that people are smugly posting in their social feeds everywhere from Shanghai to Seoul. In fact, Bangkok's 'cherry blossoms' are not cherry blossoms at all, but the pink, trumpet-shaped flowers of the tabebuia rosa tree. But don't let that stop you cramming your Insta with dozens of pink pics. Mix it up with a splash of yellow thanks to the tumbling golden tresses of Thailand's national tree, also in full bloom at this time of year. Hit up Chatuchak Park and Wachirabenchathat Park for some of the most colorful trees in town.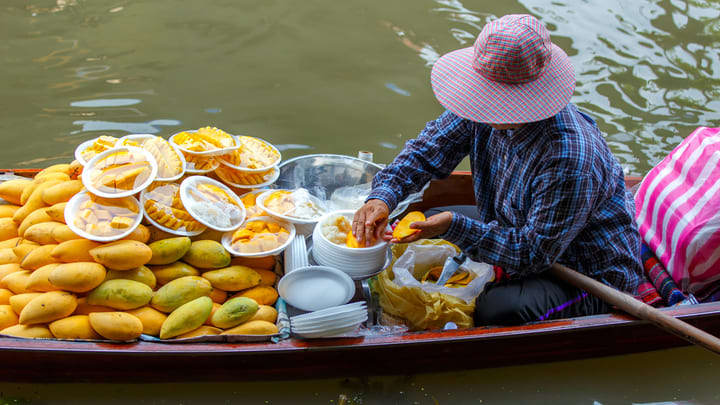 If you're the kind of person who likes to get your five a day, prepare to have your mind blown by the kaleidoscopic bounty of fruits available in Bangkok. Many Thai favorites are bursting into full seasonal flavor in March, such as the ubiquitous and super-sweet mango – available everywhere from supermarkets to street stalls and floating markets like Damnoen Saduak, where vendors hawk rainbows of fresh fruits from their traditional longtail boats, alongside handicrafts, jewelry, and more. Some might say you haven't truly lived until you've sampled mango sticky rice served fresh on a Bangkok canal. Add to that large juicy pomelos and refreshingly sour marian plums – also both in season right now – and you have all the makings of a fruity feast.
Bangkok in March: Glorious Gardens Galore!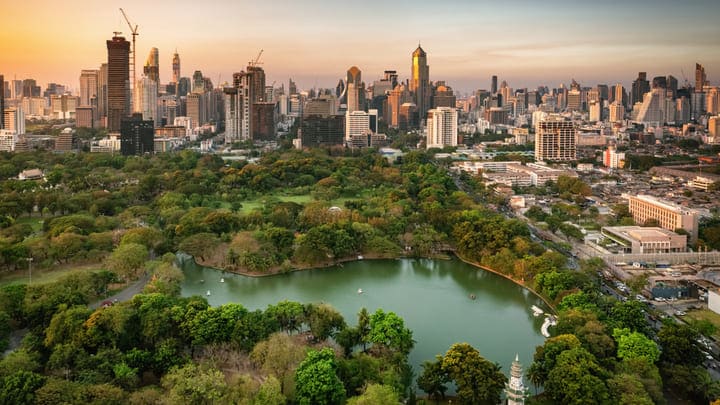 March is a great time to get out and about exploring Bangkok's parks and gardens. Beat the heat with an early morning perambulation around lush Lumpini Park, a city-center oasis where pensioners practice tai chi at sunrise and giant water monitor lizards bask on the banks of the tranquil lake. Starting to feel a bit warm? Fear not, you're never far from a cart hawking coconut ice cream here. Nor indeed a shady arbor in which to greedily devour your cone.
Don't miss the Grand Palace's sprawling complex of pavilion-dotted gardens. Utterly spellbinding at the best of times, thanks to those dreaming spires, monumental fountains and gilded Wat Phra Kaew temple, it's especially pretty in spring when those perfectly manicured lawns, beds and borders are in full technicolor bloom.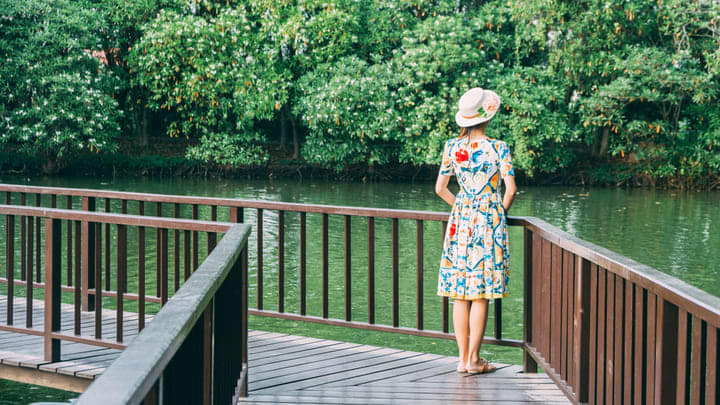 Bang Kachao is an unspoiled tract of tropical jungle set in a loop of the wide Chao Phraya river, where wildlife reigns supreme and the chatter and shrieks of native birds is more than sufficient to drown out any residual tuk-tuk noise from the concrete jungle just across the water. This tranquil oasis is home to the lush kaleidoscope of plants and flowers that is Sri Nakhon Khuean Khan Park and Botanical Gardens. Rent a bike and spend the day meandering along this great green lung's many canalside paths, pausing for ice cream at the floating market and to check out the Siamese Fighting Fish Museum.
Cool Things to do in Bangkok in March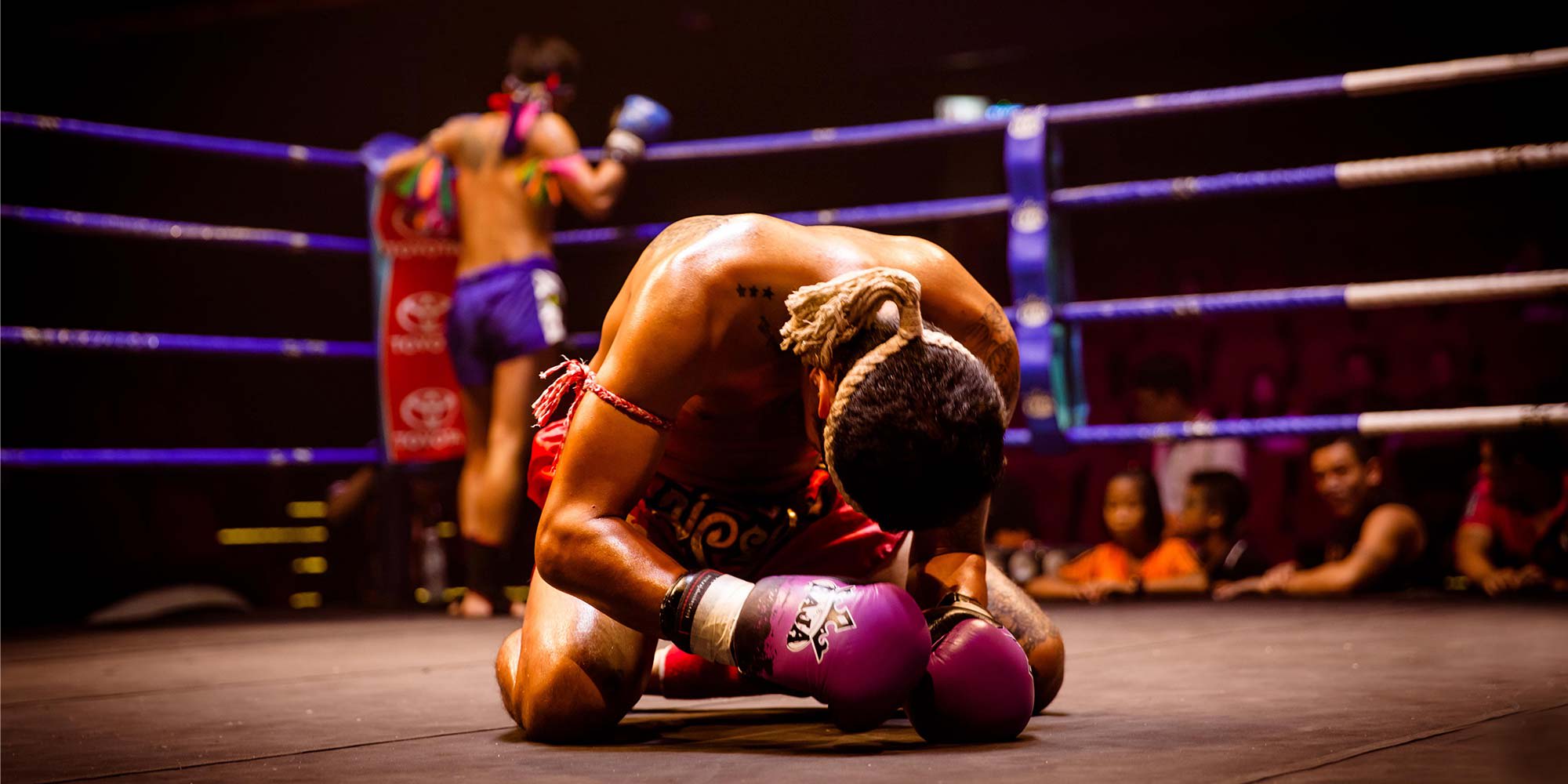 Muay Thai (Thai boxing to you and me) is the martial art of choice in Thailand and there are stacks of places to watch this thrilling spectacle in Bangkok year round. March, however, is the biggest month, when the World Wai Kru Ceremony takes place in the ancient city of Ayutthaya, around 80 kilometers out of town. The festival honors Nai Khanom Tom, legendary folk hero and 18th-century founder of the sport, and sees thousands of Muay Thai practitioners gather to practice the noble art. Expect world-class jump kicks, reverse roundhouses and superman punches galore. And fear not: there will be plenty of associated shows and performances taking place around Bangkok for those who can't make it to the main event up in Ayutthaya.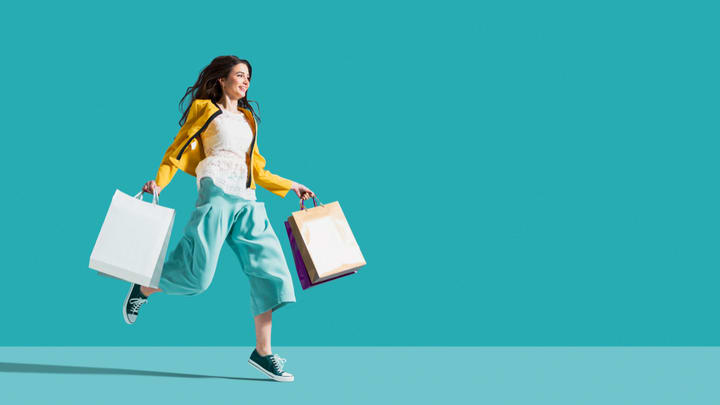 Looking for a little respite from the sizzling afternoon heat? Step into the penguin-friendly chill of one of Bangkok's many air-conditioned super-malls. There are plenty to choose from and many bargains to be had too – look out for shop window signs promising 'VAT refund for tourists' and, well, fill your boots. There's no shortage of big-name luxury brands in which to splash the cash at the likes of the epic ICONSIAM shopping and entertainment complex, Pantip Plaza, centralwOrld, and the MBK Center. Heck, The Mall Bangkae even boasts its own rooftop water park!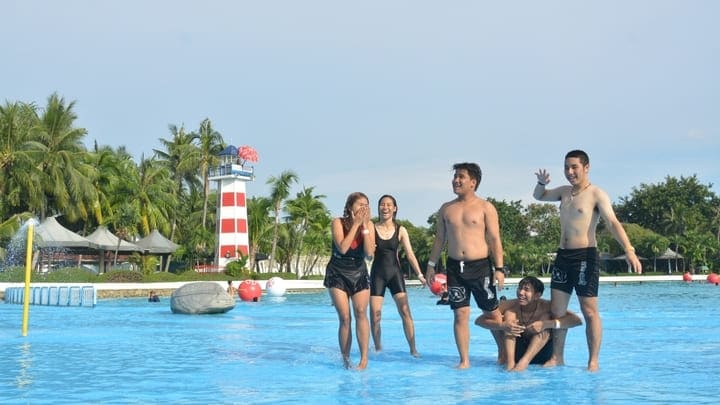 Speaking of which, so good is Bangkok's Siam Amazing Park that it even put the word 'amazing' in its name. And it's not wrong either. Scream if you want to go faster on hair-raising rollercoaster rides which – continuing the theme – come with monikers (Boomerang, Vortex, the Giant Drop) which should give you a fair idea of what to expect. Teeth well and truly rattled, head over to the park's immense Water World, only the largest water park in all of Asia, to cool off. Highlights include the world's biggest wave pool, plus lightning-fast spiral flumes and a jauntily rainbow-colored water slide that stands – wait for it – a whopping seven stories high. Not, suffice it to say, one for the faint of heart.
Save on things to do in Bangkok in March
Save on admission to Bangkok attractions with Go City. Check out @GoCity on Instagram for the latest top tips and attraction info.