Hong Kong in February
Are you visiting Hong Kong in February? Check out our guide to the weather, the local events, and experiences you can't afford to miss!
Including:
Is Feb a good time to visit Hong Kong?
What is the cheapest month to travel Hong Kong?
Is 2 weeks in Hong Kong enough?
Hong Kong in February
February Events in Hong Kong
The best February Attractions in Hong Kong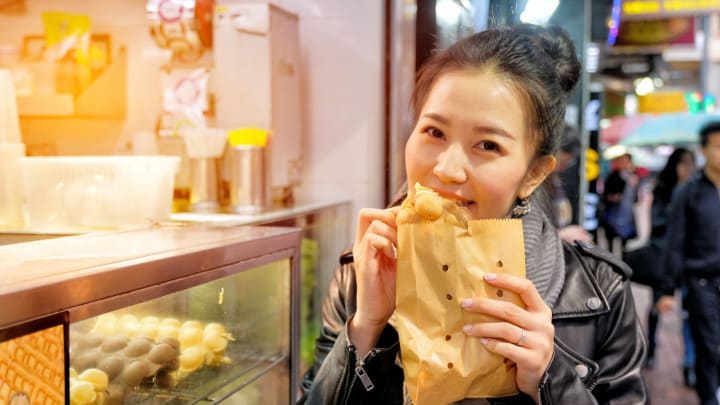 Is Feb a good time to visit Hong Kong?
February is peak winter in Hong Kong, which in some cases may be off-putting. But here, that makes it one of the driest months of the year, which makes a change from many Western countries!
However, it's worth noting that this isn't a secret, and many people will travel in winter to make the most of the cooler, drier weather. So expect more tourists.
What is the cheapest month to travel Hong Kong?
The cheapest month to fly to Hong Kong is usually October. Why? Well, it's the country's wettest month. So cheaper doesn't always mean better!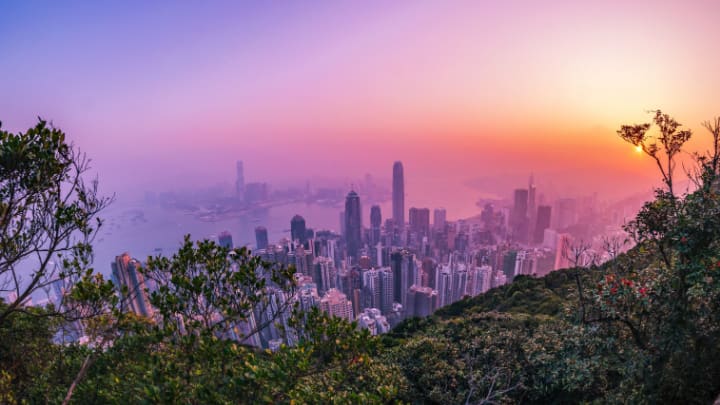 Is 2 weeks in Hong Kong enough?
Two weeks is a long time to spend visiting any country, and that's just as true in Hong Kong. We'd recommend staying in the country for 3-5 days to see all its best bits, maybe a bit longer if you're traveling in February during the New Year celebrations - more on that below!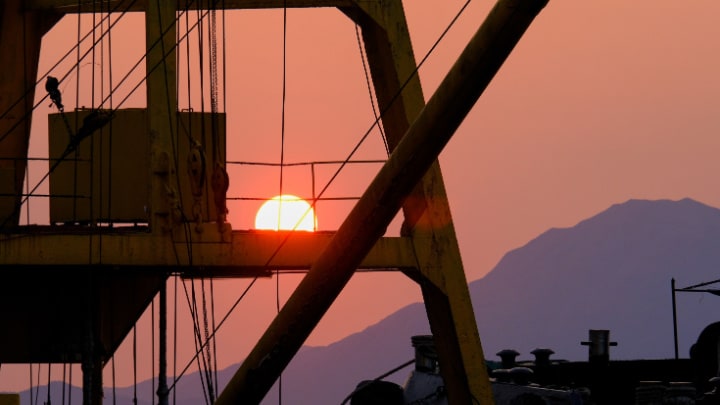 Hong Kong in February: Weather
Being at the tail end of winter, temperatures are a bit warmer than in January. Expect average highs of 65°F and lows of 59°F. It is worth noting that cold fronts can drop the temperature quite dramatically, with lows of 32°F and snow having been recorded in some of Hong Kong's higher locations.
Sun-wise, don't expect much. February in Hong Kong is predominantly cloudy, which at least means only the fairest skinned need to worry about sunscreen.
And, while February is typically a dry month, you can expect around six days of rain over the month. So pack accordingly! Speaking of...
Hong Kong in February: What to pack
For your average day, we'd recommend light, layerable clothing. Think T-shirts, long dresses, and sweaters. It's also worth packing a warmer jacket for cooler evenings, and a waterproof/umbrella in case your visit sees any rainfall.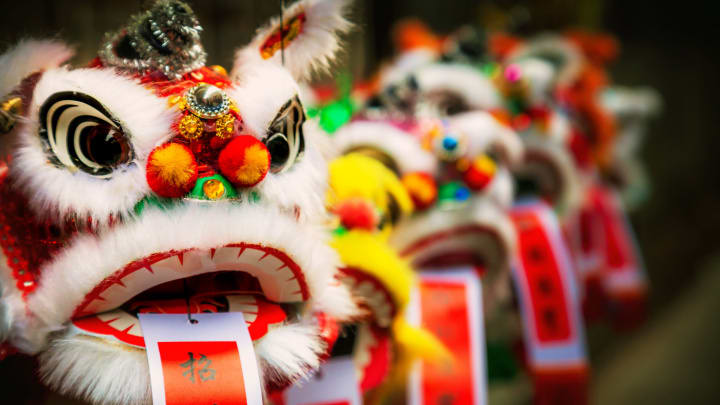 February Events in Hong Kong: Chinese New Year
Chinese - or Lunar - New Year typically falls in February and spans a total of 16 days, making it the most significant and lengthiest celebration in Hong Kong.
During the festivities, you can check out the Chinese New Year Parade along Tsim Sha Tsui, and a spectacular fireworks extravaganza lights up the skies above Victoria Harbour. Or, if racing's your bag, head to the Chinese New Year horse races at Sha Tin Racecourse.
It's also the perfect time to visit local businesses and immerse yourself in culture. While smaller shops do close for a period over the celebrations, once they're open, they sell all manner of New Year-related goodies that'll happily top someone's mantlepiece back home.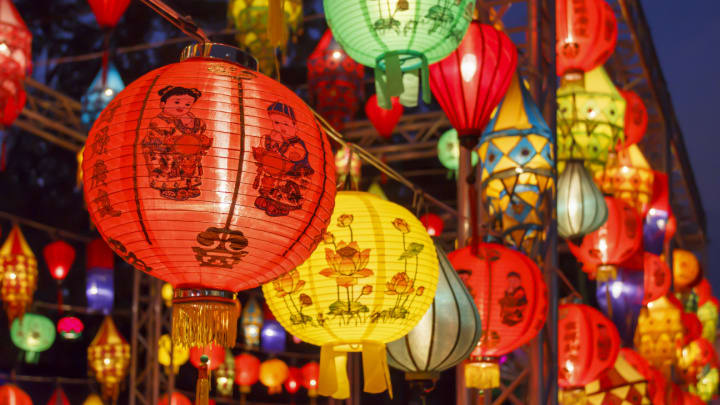 February Events in Hong Kong: Spring Lantern Festival
At the tail end of Chinese New Year, the Lantern Festival rings in the springtime. During the festival, lanterns are illuminated and adorned on trees in public parks, beaches, and various buildings across Hong Kong. It's truly a sight to behold and practically demands about 50 photos!
Then, head to the Hong Kong Cultural Centre in Tsim Sha Tsui and check out the Spring Lantern Carnival, where you'll find a parade, street performers, and general festival revelry to enjoy.
If you can brave the cooler climates up on Ngong Ping, taking a tour of the village and seeing the stunning Tian Tian Buddha statue is one of the best things to do in Hong Kong in February!
The cable car up the mountain is a treat in itself, but once you're there, you can visit the Po Lin Monastery, walk the Wisdom Path, and visit the second-largest sitting Buddha statue on the planet!
Then, before you get the cable car down, visit the village and buy some goodies for back home.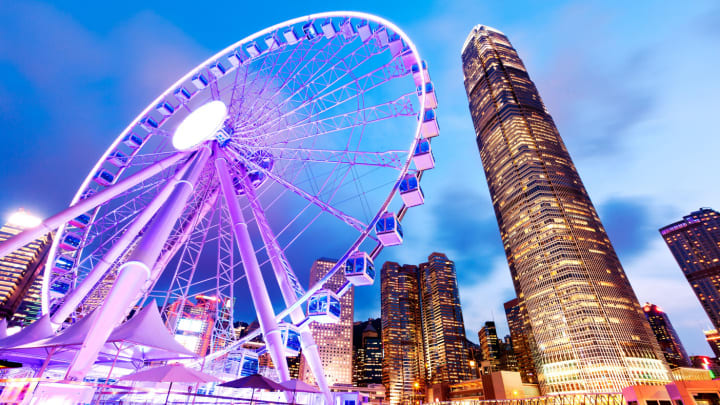 You can't visit Hong Kong without hitting up all the city's biggest landmarks. And, on this hop-on, hop-off bus tour, you can do just that.
Simply disembark at any stop that takes your fancy, go explore, and then hop on board the next bus to continue along. Go at your own pace, explore what you want, and see everything in a day. It doesn't get much more convenient than that!
With hotspots like Victoria Park, Man Mo Temple, Lan Kwai Fong, and Causeway Bay part of the route, you'll come home with plenty of pictures. Plus, with an audio guide available in a ton of languages, you can even learn about the sites you decide not to explore. Good stuff!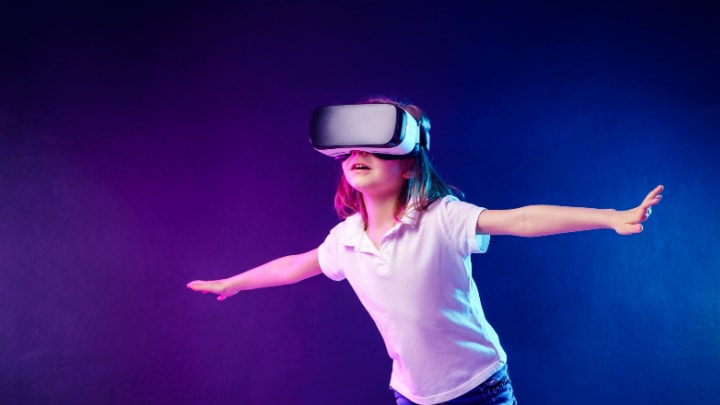 If you want to avoid the outside world during the colder, wetter days, where better to hide than a modern arcade? With arcade cabinets, VR headsets, and an on-site cafe, Legend Heroes Park is the perfect getaway.
The VR experiences can be enjoyed solo or in a group, so no matter your travel plans, you'll be well looked after. And if you've never tried VR, it's a wild ride. Shoot zombies, bungee jump, or drive a race car - the possibilities are endless.
Outside of that, you have your classic arcade cabinets, air hockey, pinball, and a coffee bar with snacks to fuel all your gaming needs.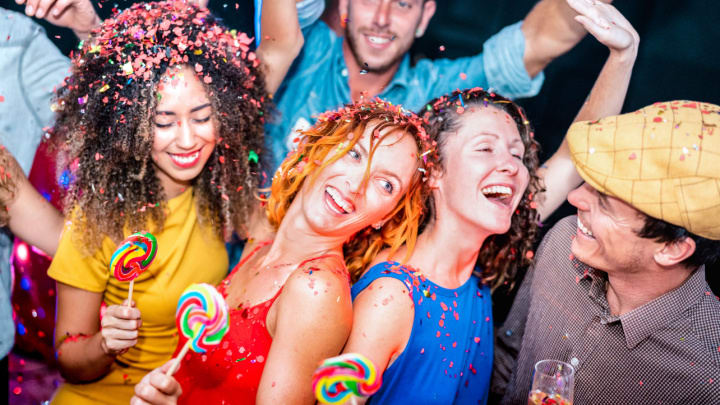 And, if you want to make friends and hit up some of Hong Kong's best watering holes, try this pub crawl of the lively Lan Kwai.
With your boozy guides in tow, you and your group will visit some of the lesser-known hotspots in town. And in each one, you'll get drinks, shooters, and entry, all included. Then, when you're good and merry, your final stop is one of the city's hottest clubs, where you can dance the night away.
And that's everything you need to know about Hong Kong in February. For more vacation inspiration to fill out your itinerary, check out Go City. With our All-Inclusive Pass and Explorer Pass, you can see all of the city's best bits for one low price!