Getting around Stockholm
If you find yourself on a grand tour of northern Europe or Scandinavia, or needing a weekend getaway somewhere that's pretty as well as convenient, then Stockholm should be at, or at least very near, the top of your list. It's charming, historic, full of contrast, and with around 100 museums covering everything from Vikings to vodka and architecture to ABBA, there truly is something for everyone. Best of all, it's easy to get around, whether you're traveling by air, land or water. The airport is only 20 minutes from Stockholm's central Station, and once there you can get around by:
Walking
Hop-On Hop-Off bus or boat
Cycling
Metro
Buses, trains and trams
Boats and ferries
Car or taxi
Walk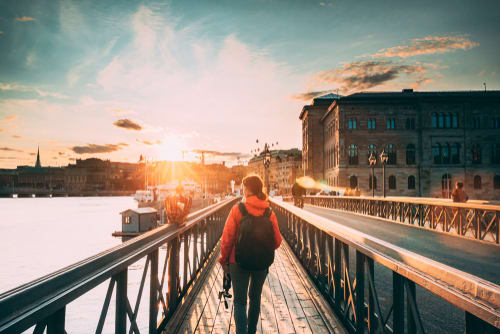 Stockholm is very compact, and most of the main tourist points in the center are no more than a half hour walk from each other. It's a very pedestrian-friendly city, with well-maintained sidewalks, plenty of street lighting and good signposting. There are wide, expansive boulevards but also lots of cobbled lanes, particularly in the old town, so do wear sturdy shoes, or perhaps a neat pair of wedges in the evenings. If you're feeling a bit lazy, you can also now hire e-scooters from several outlets around the city. They're a great way of getting around while saving your legs – although the locals aren't that keen on them, so use them courteously and have a care where you park them.
Cycle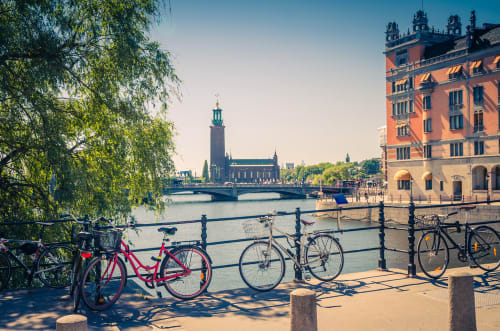 The Swedish capital has more than 60 miles of bike lanes, making it a very accessible city for cyclists. It's a mode of transport well supported by the city council, which takes care to grit the lanes in cooler weather and offers a free map of the lanes that anyone can use. Before you start, familiarize yourself with the road rules – remember you are not allowed to cycle on the sidewalks or in any pedestrian areas, and there are some restrictions on taking bikes on public transport. Always lock your bike when you're not using it and carry wet weather protection at all times – you never know when it might rain in Stockholm!
Hop-On Hop-Off buses and boats

The Hop-On Hop-Off services are a great way to see Stockholm as a tourist, because your ticket is valid all day and you get audio commentary the whole way around. Travel between Gamla Stan, City Hall and Sodermalm in climate-controlled comfort on the Hop-On Hop-Off bus, hearing about the city's history and famous characters as you go. Or if you prefer the wind in your hair and sea spray on your face, take to the water and use the Hop-On Hop-Off boat to get to the royal island of Djurgarden and back again. If you have time, you can enjoy the whole circuit in one go while you make a plan of what to come back to, or use them as a handy transport option to save time moving between one attraction and another.
Metro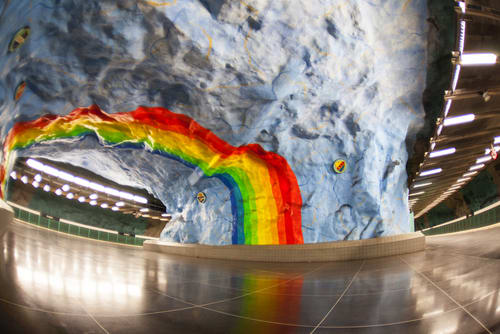 Stockholm's central metro station Tunnelbana – or t-bana to locals – connects the city's three metro lines to more than 100 stations around the center and surrounding districts. The system is pretty easy to navigate – especially if you're traveling within the zone before the lines split (if not, be sure to check the map and final destination of the train you're boarding). They run regularly between 5am and 1am, and through the night on Friday and Saturdays, but the best thing about Stockholm's metro system is the fantastically decorated stations, which collectively have been described as the 'world's longest art gallery'. Some of the best can be found at T-Centralen, with its whitewashed walls and blue painted vines all over the ceiling, Stadion, which is covered in rainbows, Kungstradgarden, a very retro mix of stripes, sculptures and a checkered floor, and Odenplan, decorated with a pattern of fluorescent lights.
Buses, trains and trams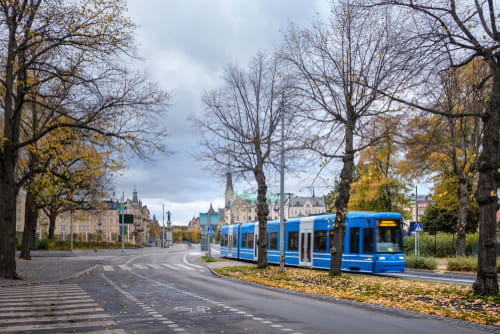 Unless you're staying out of town, or planning some day trips out of the city, you probably won't use these very much, unless you need to travel very late at night when only the buses are running. The tram is also a handy way to get to Djurgarden, where you'll find the Vasa, Skansen and Spirits museums. The really convenient thing about these transport options is that they are all operated by the same network, SL, and a ticket purchased for one is valid for 75 minutes on all three, plus the metro and ferry system. Keep in mind though that you can't buy tickets from drivers – you can either get them in advance at subway stations, convenience stores or online, load a pre-paid card or tap your bank card as you board.
Boats and ferries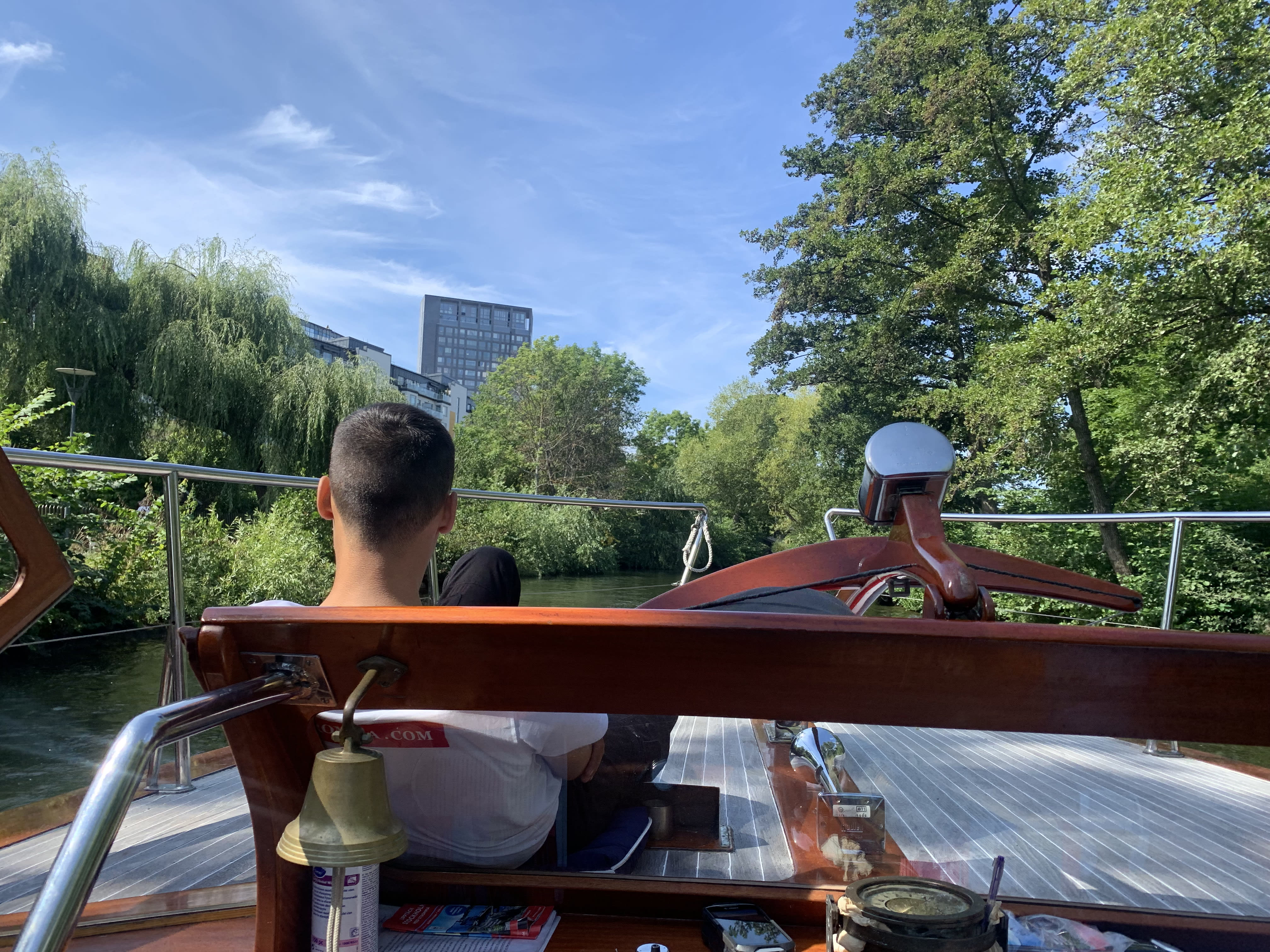 Stockholm is an archipelago of 14 islands, so getting around by water is both convenient and necessary. If you're a tourist in the city, traveling by boat is an essential part of the Stockholm experience, and SL ferries operate between all the main islands. There are also many more comfortable options in the form of short cruises, which are a great way to learn about the city and its relationship with the water. Some of these include the Royal Canal tour, the Under the Bridges of Stockholm tour or the Archipelago tour, or if you want to make a day of it and explore the further reaches of the archipelago, you could make the trip out to Drottningholm via Lake Malaren or explore the rocky islands and traditional restaurants of Fjäderholmarna.
Car or taxi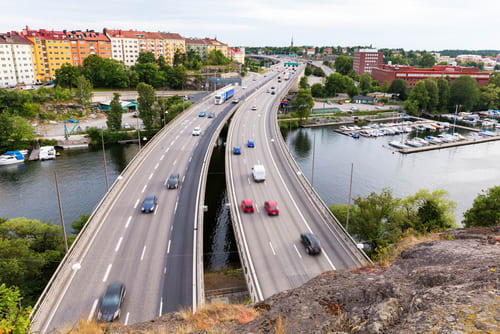 If you plan to do most of your exploring in the city center it's unlikely you'll need a car while you're in Stockholm. Everything is easily accessible on foot or via public transport, and there are very limited car parking spaces. Taxis are expensive, though they might be a good option for a large group, particularly at night or going to and from the airport. There are hire car options around, as long as you're over 18, and this is a good option if you're planning any day or overnight trips and don't want to go by boat. Some of the most popular day trips include the museum and sculpture garden at Millesgarden, the theater at Drottningholm or an expedition to buy furniture from Ikea!
Get around Stockholm with Go City
It's easy to travel between attractions in Stockholm. Whether you're going by land, sea or air, skip the entrance fees with Go City, and be sure to see it all!