Oahu is truly a paradise throughout the year, so its no surprise that this oasis is a popular family vacation destination. While the first thing you think of when you start planning your ideal Oahu vacation may not be the kid-friendly options (our first thought is always relaxation!), not to worry - there are plenty of things to see and do with the family here. If you're looking for some ideas for your itinerary, then check out a few of our favorites. Our favorite Oahu summer family vacation ideas include:
Polynesian Cultural Center & Luau
Sea Life Park & Dolphin Encounter
Makani Catamaran Sail
Hanauma Bay Snorkel
Wet n' Wild Hawaii
Pearl Harbor Attractions
Kualoa Ranch Movie Sites Tour
Secret Island Beach
Save on Family Vacation Attraction Ideas
Regular admission to a number of these family friendly attractions are available on the Go Oahu Card. Choose as you go from top visited attractions and save up to 55% on combined admission vs paying at the gate. Learn more about our Oahu passes, attractions and prices.
Polynesian Cultural Center & Luau
One of Oahu's premier family attractions, the Polynesian Cultural Center, is an educational destination that's fun for all. Explore several diverse areas of the park that capture the history and culture of the six main Polynesian cultures. Watch demonstrations of fire-dancing, coconut-husking, spear-throwing, and much, much more. If you're looking for something extra special, stick around in the evening for their luau and dinner show. It's an exhilarating performance that tells a moving story alongside delicious island-style cuisine. One of the most magnificent parts of the day is watching the Rainbow of Canoes pageant, Hawaii's only water-borne show! Getting In: Polynesian Cultural Center tickets are included with the Go Oahu Card. Alii Luau tickets are available as a premium attraction option with the 3-, 5-, and 7-Day Go Oahu Cards.
Sea Life Park & Dolphin Encounter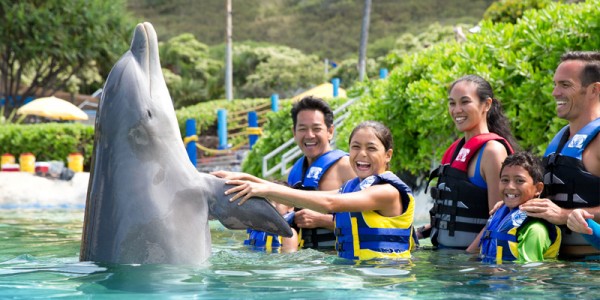 This is one for the animal lovers in your family. Head to Sea Life Park and enjoy meeting their amazing inhabitants. Check out the 300,000-gallon reef exhibit, where you'll get to see sharks, vibrant tropic fish, anemones, and various other reef flora and fauna. Then, take an astonishing animal show, where you'll see dolphins dance, sea lions perform tricks, and more. If you really want to make this trip unforgettable, opt for the Dolphin Encounter. Who doesn't want to swim with the cutest sea creature in the ocean? During the encounter, you'll get to watch tricks firsthand, get pushed across the pool by the dolphin's nose and you'll receive a very affectionate dolphin kiss. Kids will absolutely love the experience! Getting In: Sea Life Park tickets are included with the Go Oahu Card. Sea Life Park Dolphin Encounter tickets are available as a premium attraction option with the 3-, 5-, and 7-Day Go Oahu Cards.
Makani Catamaran Sail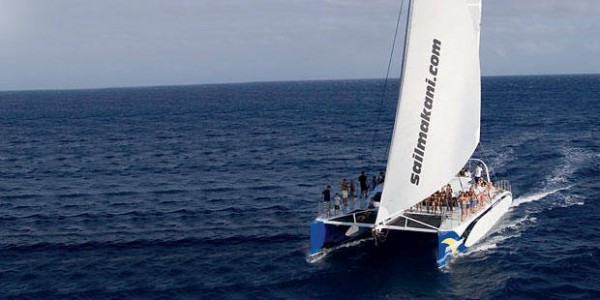 Makani's afternoon sail is the perfect opportunity to get out and enjoy the serene waters off the coast from Waikiki. Your luxurious catamaran cruise is equipped with both sunny and shady spaces to relax, so you can tan or soak up sea breezes as you please. They've even got a full bar on board for the adults. So sit back and sip a cool drink while the kids keep an eye out for the plentiful marine life that surrounds you. Getting In: Makani Catamaran Sail tickets are included with the Go Oahu Card.
Hanauma Bay Snorkel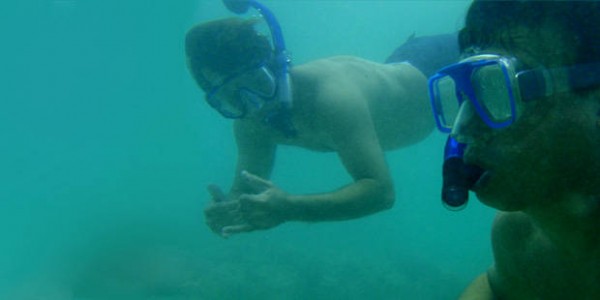 If you're looking for that quintessential tropical paradise activity, a snorkeling excursion in Hanauma Bay is it. You don't need any experience to enjoy this wonderful activity – just pay attention to their helpful lesson before you head to the water and you're all set. Keep your eyes open for vivid tropic fish, marine plant life, and even bigger creatures. The colorful reef is beautiful and you might even see some octopuses! The water is clear and warm and you'll get amazing views of life beneath the waves in the gorgeous Hanauma Bay. Swimmers of all strengths and skill levels will be able to participate. Getting In: Hanauma Bay Snorkel tickets are included with the Go Oahu Card.
Wet n' Wild Hawaii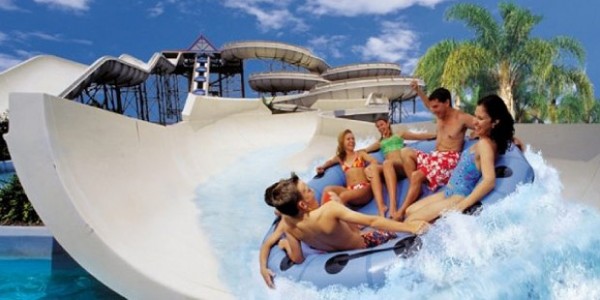 While there are plenty of beaches in Hawaii, Wet N' Wild is the perfect aquatic experience that will keep the kids busy while you soak in the sun poolside! With more than 25 rides, slides, and other attractions to choose from at this aquatic adventure park, you'll stay cool and have fun all afternoon. See how long you can last on Da'Flowrider, a wave simulator that will test your surf schools. Wade in the Hawaiian Waters wave pool or hop on a tube and enjoy the waves from a floatie. Thrill-seekers will love the waterslides like the Catapult which drops you into a pool from 50 feet in the air. From intense thrill rides to relaxing pools and lazy rivers, there's something for the whole family to enjoy here. Getting In: Wet n' Wild Hawaii tickets are included with the Go Oahu Card.
Pearl Harbor Attractions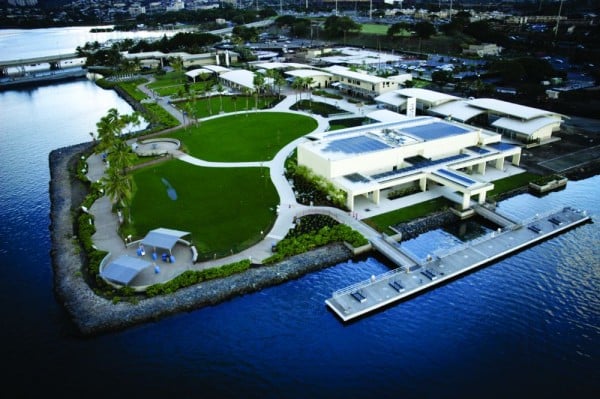 Among the most visited attractions in all of Hawaii, the Pearl Harbor Historic Sites are a must-see for any family traveling to Oahu. The USS Arizona Memorial Narrated Tour tells the important story of how the United State entered WWII. The USS Bowfin Submarine and USS Missouri Museum are significant vessels in their own right with impressive legacies and much to explore. Finally, the Pacific Aviation Museum is a spectacular collection of aircraft from all across history. While it may seem packed with history, there are plenty of interactive exhibits at each stop that will allow the kids to learn more about our country while having fun! Getting In: USS Bowfin Submarine tickets, Battleship Missouri tickets, USS Arizona Memorial Narrated Tour tickets, Pacific Aviation Museum tickets and Pearl Harbor Historic City Tour tickets are included with the Go Oahu Card.
Kualoa Ranch Movie Sites Tour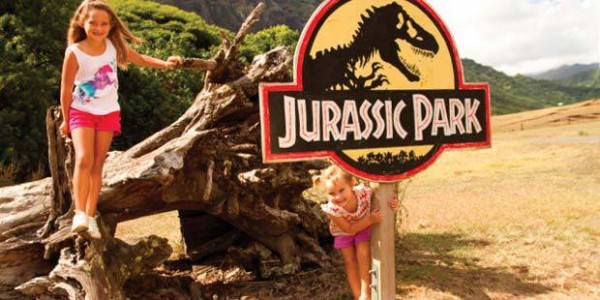 We're sure you knew that plenty of popular television shows and movies have been filmed in the tropical paradise of Oahu, the most famous being Jurassic Park. Take this tour through Kualoa Ranch that showcases major filming sites from projects like Jurassic Park, Windtalkers, 50 First Dates, Hawaii Five-0, Lost, Off the Map, Battleship, and Pearl Harbor. This tour is a fun way to explore the island and learn more about the role it plays in the Hollywood imagination! In addition to a tour of the movie sites, there are quite a few other attractions at the ranch. Explore the forests of Kualoa Ranch on a Jungle Tour! Hop in the Jeep and journey up steep trails to breathtaking views of natural springs, lush valleys and gorgeous coastlines. If you want to move the tour off land, try the Voyaging Catamaran Tour. The 49-passenger catamaran tour includes a narrated journey past Kaneohe Bay, Mokolii Island (Chinaman's Hat) and more. You'll be able to identify famous spots from different movies by land and sea! Getting In: Kualoa Ranch Movie Sites Tour tickets,  Voyaging Catamaran Tour at Kualoa Ranch tickets and Jungle Tour at Kualoa Ranch tickets are included with the Go Oahu Card.
Secret Island Beach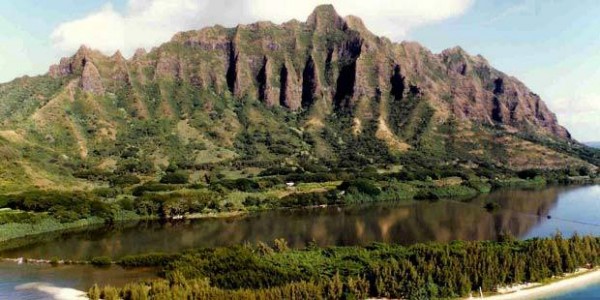 Of course, you can't leave Oahu without spending some time on the beach! If you're looking for something a bit away from the crowds of Waikiki, head to the private Secret Island Beach on the North Shore at Kualoa Ranch. Aside from the fact that you'll be visiting a secluded beach, you'll also have access to all of the activities during your three hour stay. From kayaking to beach volleyball to a bus tour of Moli'i Gardens, you can alternate your day between exploration and relaxation! Getting In: Secret Island Beach tickets are included with the Go Oahu Card.
Remember to Save on Family Friendly Admission
There you have it: our favorite attractions to add to the perfect Oahu itinerary. Don't forget, a number of these attractions are included on Go Oahu Card. With Go Oahu Card, you can save up to 55% vs paying at the gate. We hope you add some of these incredible activities to your family vacation bucket list!