There are so many interesting things to do in Orlando, it's hard to know where to start. Forever exciting and full of life, the City Beautiful has much to offer for the adventurous explorer – you just need to know where to look! The city's world-famous theme parks are an absolute must-visit for thrillseekers coming to the area. There are a lot of other entertainment opportunities at hand too, for those just looking to relax. If you want to get active, make sure to check out some of the area's beautiful green spaces. So, if you're planning to make the trip have a read through our guide of the best things to see and experience in the area.  
Have Fun Outdoors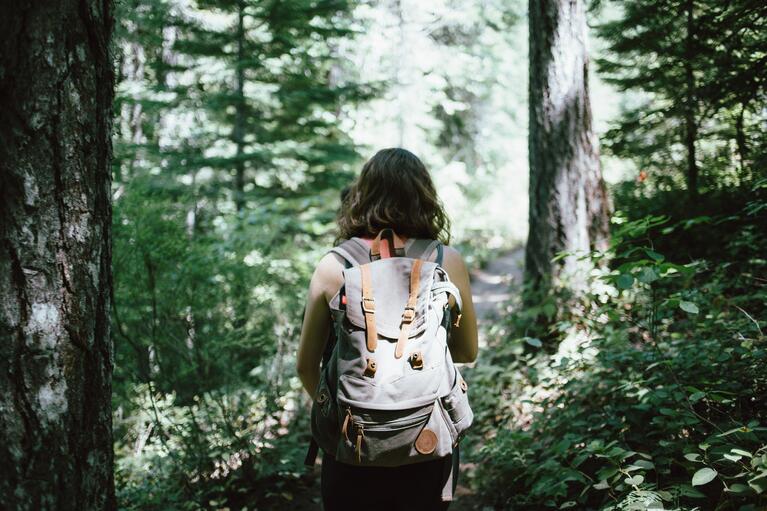 Calling all outdoorsy types! If you're looking explore the natural beauty of Orlando, look no further than Disney Wilderness Preserve. Situated just south of the city, this spot provides the perfect way to view animals in their natural habitat in a kind and considerate way. Covering over 12, 000 acres of lakes and flatwoods, the reserve offers a fantastic respite from the city. This place is especially well-recognized for its diverse array of plants and wildlife, with over 1,000 species thriving on its premises. At the park, you can hike along the footpaths or take off-road buggy tours to learn more about the environment around you. In addition, the park offers a lot of exciting recreational activities, including swimming, movie nights, and campfire activities. No matter what you choose to do, we're sure it'll be great!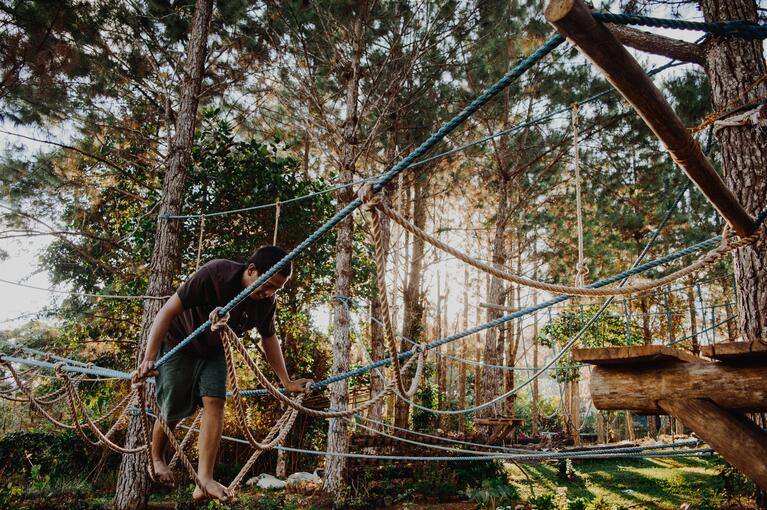 For those looking to kick things up a notch, don't worry – we've got you covered! Bringing the thrill of exercise into a beautiful outdoor space, Orlando Tree Trek Adventure Park provides a thoroughly unique entertainment experience for you and your loved ones. Built into the natural pine forests of Kissimmee, this invigorating aerial obstacle course works to test your balance, strength, and sense of adventure. Travel treetop to treetop on Tarzan ropes. Fly through the trees on daring ziplines. Challenge your friends with 50-foot-high climbing ladders. As exciting as it is unique, this one would make the perfect family day trip. 
Make a Splash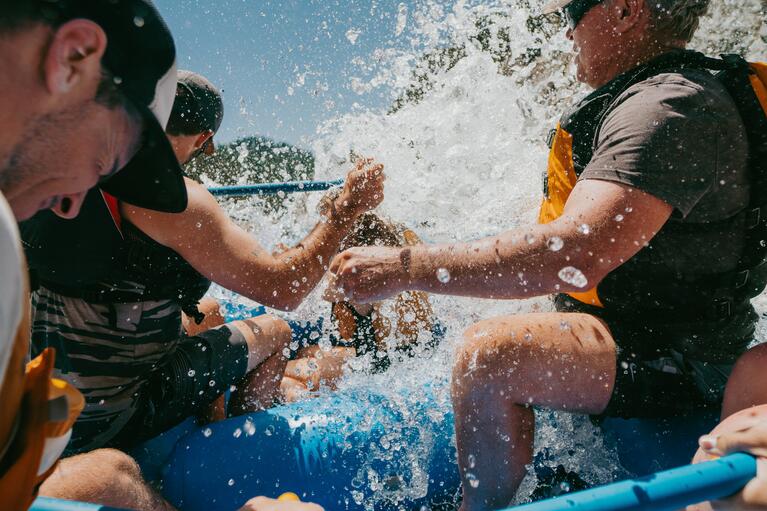 If you're looking for an adrenaline rush, then you just might enjoy the next item on our list. A fantastic fit for Orlando weather, Universal's Volcano Bay is the perfect tropical-themed waterpark that wins our vote. Not exactly one for the faint-hearted, this place offers a broad variety of edgy and exhilarating rides to be enjoyed. Make a splash on the Taniwha Tubes. Test your limits through many twists and turns on the Krakatau Aqua Coaster. For the bravest of guests only, brave a 125-foot drop on the Ko'okiri Body Plunge. The waterpark also has a beach area, cabanas, and many great food options. With so much do and experience, Universal Bay makes for the ultimate action-packed family day out. We love this place because it's impossible to leave without a huge smile spread across your face.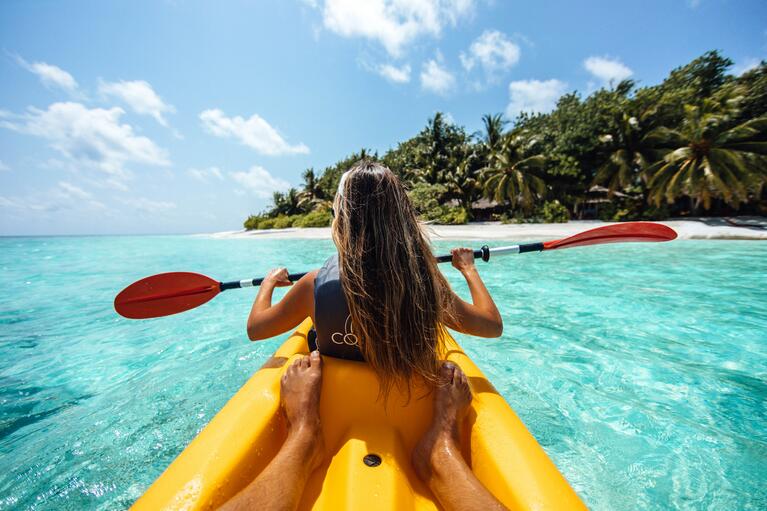 Seated along the southeastern coastline, the city can get pretty hot and sometimes humid throughout the year. Thankfully, the Orlando Watersports Complex provides a great way to take a break from the heat with a wide array of activities to keep you entertained. A great stop for sporty types and nature lovers alike, this place is recognized as one of the largest wakeboard parks within the United States. The park offers a whole host of exciting and challenging watersports, from waterskiing and kneeboarding to paddleboarding and boating. If you're a beginner, there's no need to panic – you'll have experienced professionals to guide you along, as well as the right equipment to ensure personal safety. If you're looking for a new to appreciate the great outdoors, this place has it down. 
Have a Blast!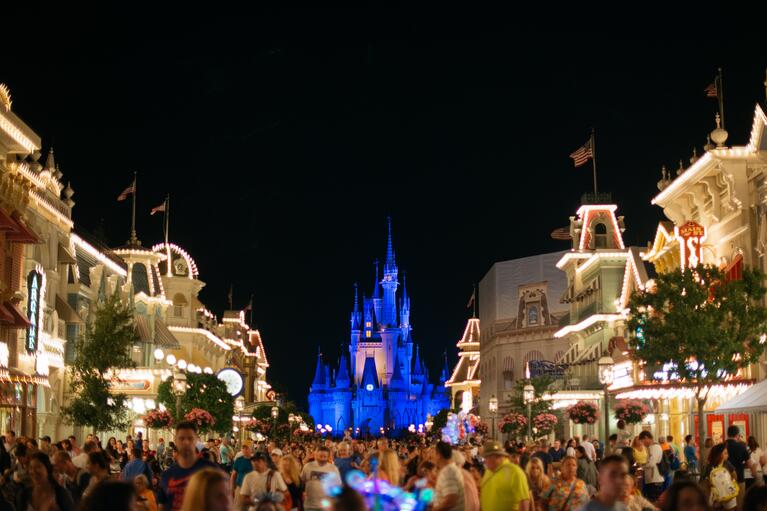 Of course, when visiting Orlando, you're likely to be making a stop at some of its famous theme parks – it's practically a requirement, really. Still, with so many to choose from, it can be overwhelming to pick a spot – but that's where we come in! A resounding favorite for millions of visitors to the Sunshine State, the Magic Kingdom is recognized for being one of the most popular theme parks in the world. A total classic for families and group travellers alike, this place pretty much has it all. With an impressive offering of over 40 attractions, rides, and shopping destinations, you'll never be bored here; more likely, you'll be hard-pressed to fit everything in! Favorites include Space Mountain, It's a Small World, and Country Bear Jamboree. Staying true to its reputation, the park brings the magic of Disney to life for visitors of all ages. 
As one of the busiest cities in the United States, sometimes it can be difficult to fit in all that Orlando has to offer. Luckily, Bob's Balloons offers visitors the opportunity to admire it all from way up high. Yup, you heard us. Take to the skies in a hot air balloon for an exciting one-of-a-kind experience. Float peacefully over the bustling streets and wondrous swamplands whilst spotting famous attractions as you go. Whilst you fly, learn more about the city from your pilot. A thoroughly exciting and unique experience, the hot air balloon provides a new perspective of the city. Don't forget to bring a camera to capture snapshots of yourself in the sky! 
Orlando is a city made for adventure. With a fantastic mix of urban and nature attractions, you'll always find something to keep you busy. The city's world-class amusement parks typically come to mind when people first think of the City Beautiful. Still, if you do your research, you'll find that there's a lot more to be discovered. If you're looking to explore the wilderness, Orlando presents no shortage of unique activities set against the backdrop of its remarkable flatwoods and swamplands. For sports enthusiasts, there are countless training venues to be enjoyed. And for those who are looking for something a little different, the city goes all out with a broad range of one-of-a-kind experiences and day trips to be enjoyed. Wherever your interests may lie, you're sure to find something to suit your tastes. To make the best out of your vacation, check out Go City's All-Inclusive Pass and Explorer Pass. For more information, connect with us on Instagram and Facebook. With Go City, you can see more, for less.