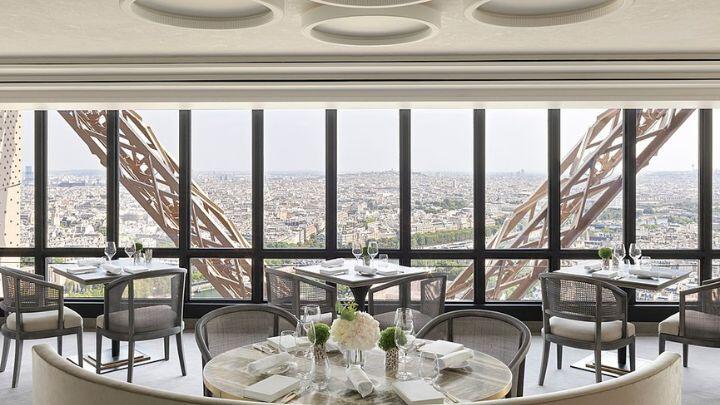 Foodies flock to the French capital for nowhere is better known for fine dining. But with so many mouth-watering options, surely it's almost impossible to know where to eat in Paris?
"How many restaurants in Paris?" you ask. Amazingly, it's around 45,000, some 630 of them with Michelin stars!
Of course your choice will depend on budget and taste but remember, some of the best restaurants in Paris are booked up well in advance so it's a great idea to do your research and make some bookings before your trip. While we can offer only the tiniest nibble of the gastronomic feast that awaits you, we hope we can help you avoid the tourist traps and enjoy… well, la crème de la crème…
From the best Paris bistros to romantic French restaurants…whether you're after dinner at deux, a gourmet evening with friends, an affordable lunch or a once-in-a-lifetime three figure menu… tuck in your napkin and be our guest for a topline taste-tastic tour of…
Paris restaurants with a view

Luxury and little-known restaurants in Paris

Historic Paris restaurants, bouillons and bistros

Non-French restaurants in Paris


 
Breakfast bites
Before we begin our culinary excursion, best start the day right, although, weirdly, Parisians aren't much for breakfast. Whilst you are able to find eggs and bacon, or yoghurt, or even a stack of American pancakes, maybe make like a local and begin with the typical offering of a croissant, pastry or tartine (that's a baguette or other bread product with butter and jam), served with juice and strong coffee. Café Louise on the Left Bank is a perfect example of Parisian style…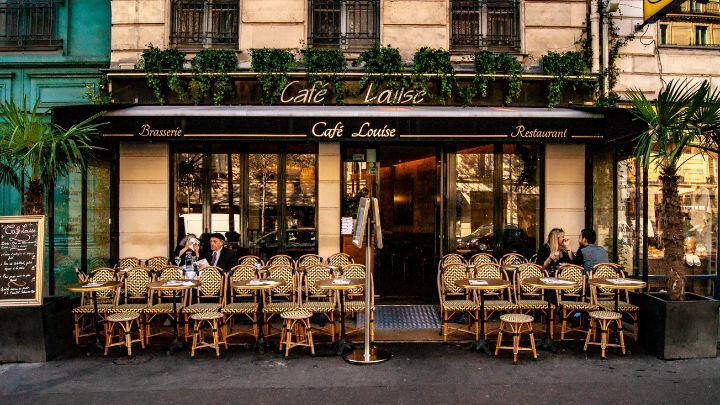 Or, if you're limbering up for a day's shopping on the Champs Elysée, stop for sweet French crepes, served with hot chocolate or juice at Bistro Marbeuf.
And now we've whetted our appetite, on to the big stuff…
 
Paris restaurants with a view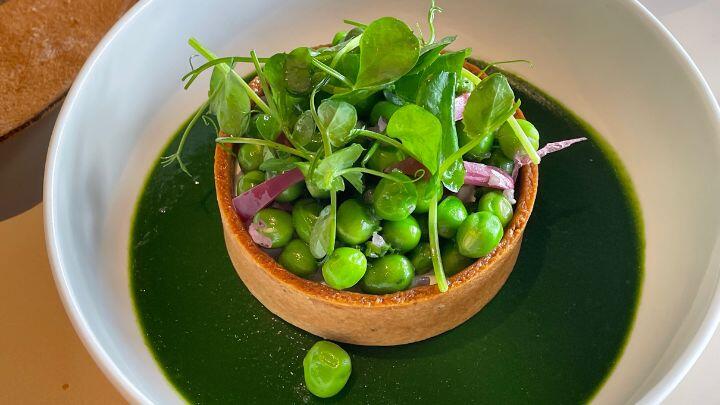 Madame Brasserie and Jules Verne
Let's start at the top and we think you'll guess where. Maybe you've climbed the 674 steps of the Eiffel Tower by day but, if you dress in your best to enjoy it at night, you'll find that the Eiffel Tower restaurants are as breathtaking as the panorama. While the highest spots in the city are reflected in high prices, we promise it's worth it for this once-in-a-lifetime experience.
Formerly 58 Tour Eiffel, summer 2022 saw the re-opening of the fully-renovated first-floor restaurant as Madame Brasserie, advertised as 'an adventure for your tastebuds at a height of 187 feet'. Choose a table in the heart of 'the Iron Lady' or with a panoramic view over the Seine and the Trocadero. Either way you'll enjoy contemporary cuisine, made with local seasonal produce, by chef Thierry Marx. Start with pea tartlet with Pere Fabre goats cheese and watercress (who knew that peas could be so delicious?), try farmhouse chicken with spinach and fromage frais cannelloni and Marengo jus, and maybe finish with old-fashioned chocolate tart?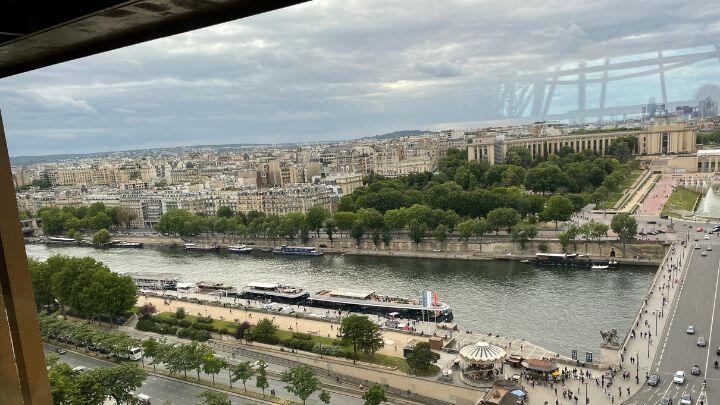 Fancier and higher still, at 410 feet, in a truly exceptional setting on the second floor, is restaurant Jules Verne which showcases the gastronomic genius of 3-starred chef Frédéric Anton, a Meilleur Ouvrier de France (Best Craftsman in France - a unique award given only every four years.) His structured dishes are designed "to complement and reflect the architecture of the building." Raise your glasses as night falls and 20,000 lights sparkle all over the Tower, knowing that the menu is equally magical.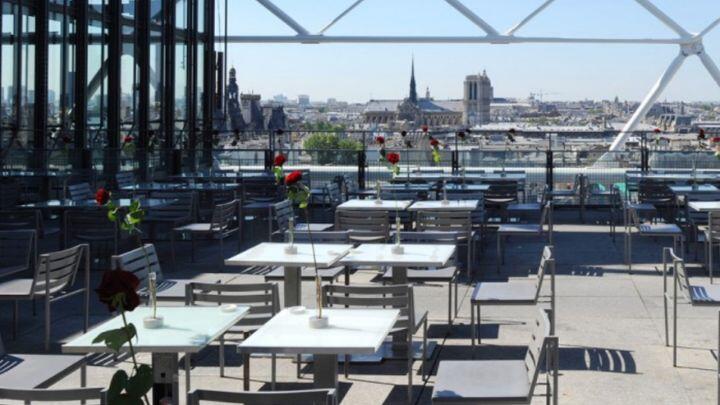 Georges
Another restaurant offering the unbeatable combination of delicious French cuisine and stunning sights, is Georges, on top of the National Museum of Modern Art, housed in the Centre Pompidou. Gaze out of the huge bay windows, or sit out on the open terrace which is particularly popular at weekends, at lunchtime and at sunset, when you can enjoy cocktails, live DJ sets and the full golden-hour view of the Eiffel Tower. Oh, and let's not forget the food! Fusion cuisine combines simplicity and inventiveness. Give the famous 'silver cod' a try. Or stop by for afternoon tea or (let's be Parisian about it) coffee…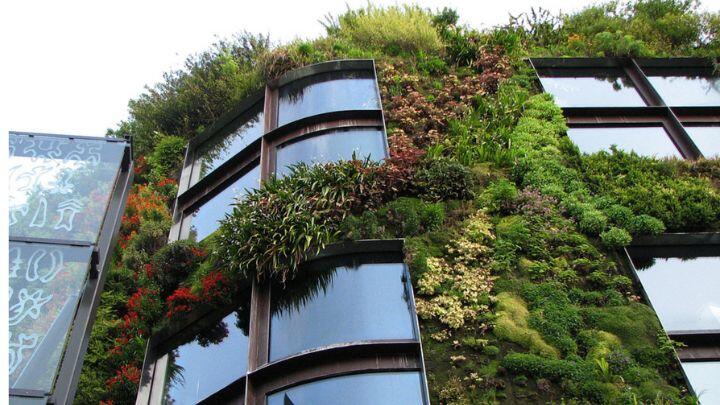 Les Ombres
Whilst we're aiming high, here's another refined Parisian restaurant that, whilst not cheap, offers a priceless panoramic view from its perch in the lush hanging gardens at the top of the Musée de Quai Branly (a fascinating collection of indigenous art.) This rooftop paradise is so close to the Eiffel Tower that, as the sun shines through the glass roof, metallic lacework patterns fall over the tables by day and, at night, the dining room is lit by stars - and the Tower's twinkling lights. The vast terrace is the perfect place to share unforgettable moments - and signature dishes including 'guinea fowl, celery cream and trumpets of death' (!)
Luxury and little-known restaurants in Paris
If your budget doesn't stretch to Michelin stars, hang tight - we'll get to more affordable (but still delicious) options soon…but you know, whilst we're here we may as well go all out. Let's assume you don't go to Paris every day so when you do you may as well treat yourself!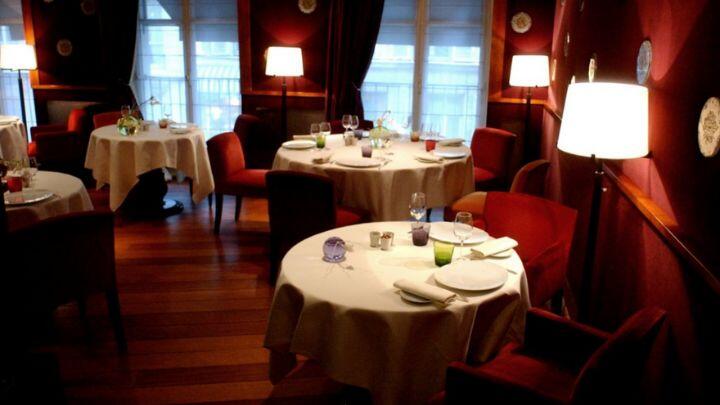 Marsan
In a male dominated profession Hélène Darroze is recognised as one of the best chefs in the world, with 2 Michelin stars for Marsan, named in homage to the place where she grew up. The restaurant, on the Left Bank, uses traditional products to create new gastronomic experiences but it's not pretentious, especially if you can bag the chef's table. 'La Table d'Hélène', on the ground floor, is in full view of the kitchen, with the food prepared in front of you and served family style in large dishes. More conventionally, book a table in the first floor dining room where dishes are reminders of Hélène's childhood and travels. Discover blue lobster from Brittany, perfumed with hay and served with ceps from Bordeaux; Saint Jacques (scallops) blended with Tandoori spices and coriander to recall a trip to India ; and the baba featuring Armagnac from Hélène's brother's cellar, to complete this very personal experience. It's very friendly, yet very French!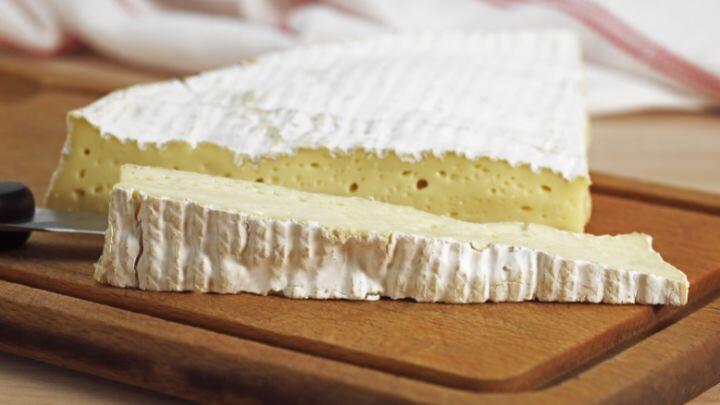 Le Comptoir de Relais Saint-Germain and L'Avant Comptoir
Whilst we're on well known chefs, Yves Camdebordes is also something of a celebrity in France (formerly appearing on French Masterchef) and, rather than traditional gourmet cuisine, has been called a chef of 'bistronomy'. Consequently his affordable and unpretentious bistro, Le Comptoir de Relais Saint-Germain, is wildly popular. If you manage to secure a spot, don't go looking for a menu - you eat whatever chef feels like cooking - think grilled pork belly with potato purée, a salad of tiny wild strawberries and Parmigiano chips, all followed by an irresistible cheeseboard oozing with French-ness!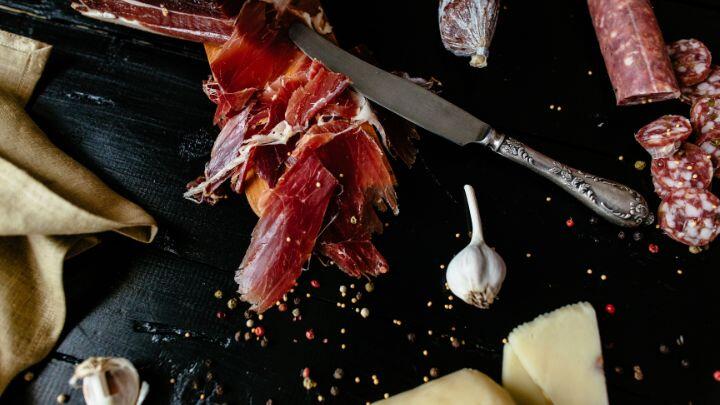 Right next-door, but hidden behind a crepe stand, a lesser-known destination for deliciousness is Camdeborde's hors d'oeuvres bar,  L'Avant Comptoir. Step behind the plastic curtain painted with a pig and share a secret haunt with chefs, local winemakers and other dedicated foodies, standing around the zinc tables (there are no chairs!). Get wine recommendations from the friendly bar staff and choose from menus hanging from the ceiling to enjoy fabulous finger food including artichoke and cured ham waffles, duck confit sausage hot dogs and fried Parmesan cheese puffs.
Verjus
Another 'best kept secret' restaurant in Paris is Verjus, tucked away behind the Palais Royale and which grew out of 'The Hidden Kitchen' the famous multi-course dinner parties once hosted in a private Parisian apartment by American couple Braden Perkins and Laura Adrian. Now a restaurant in its own right, it still offers intimacy and imagination, and food with a lighter touch than the rich French tradition. Enter by a side alley and you'll find huge windows overlooking an old theatre, a tempting basement wine bar, but a focus on food and service rather than a fancy interior. Picture yourself tucking into pork belly with sesame seeds, duck terrine with pistachios, oysters with rhubarb, beet tarte tatin, Parmesan 'churros' and caramelised Jerusalem artichoke icecream with apple and cinnamon. Book well in advance though - the locals often get there first!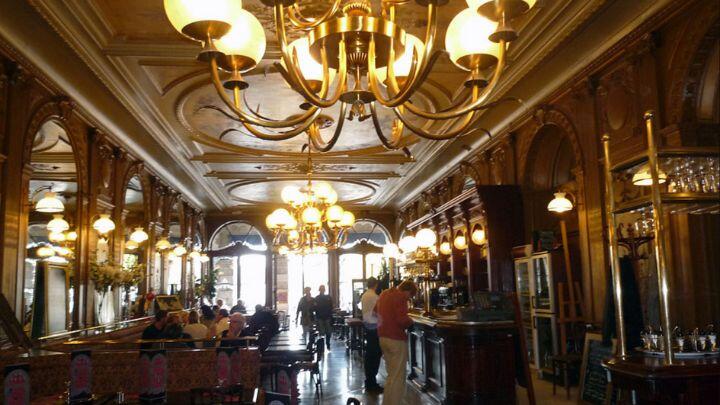 Historic Paris restaurants - bouillons and bistros
If you're looking for an authentic Parisian experience - from the menu to the atmosphere - search out a 'bouillon'. In 1855 a Paris butcher made a simple broth of meat and stock that soon became popular with workers, rich and poor alike. This aim, to serve quality food, quickly, at an affordable price, was the beginning of restaurant chains, now replicated worldwide. By 1900, there were 250 bouillon restaurants in Paris; now only a handful remain where you can enjoy the beautiful Art Deco interiors and authentic atmosphere, as well as the tradition of delicious, affordable, comfort food.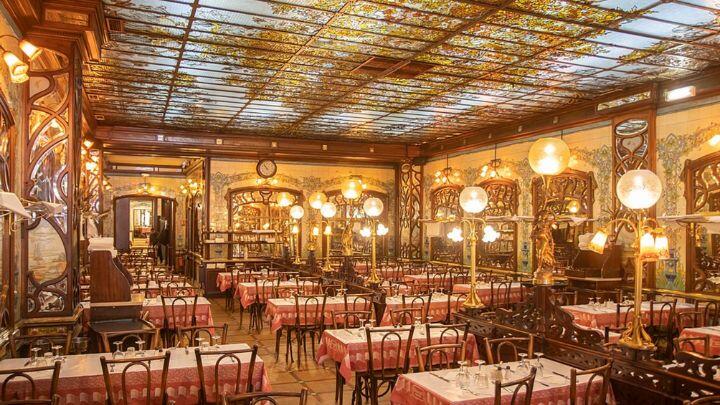 Bouillon Chartier
This is a prime example - one of the most perfectly preserved restaurants of old Paris. The Chartier brothers opened 'Le Bouillon' brasserie in Montmartre 1896, and tourists and Parisians still love its Art Deco opulence and inexpensive, traditional dishes. Don't be put off by the queues - the waiters, dressed in traditional 'rondin' (a tight fitting black waistcoat with pockets and a long white apron) speed around so that the queue moves fast, orders are taken quickly and food arrives swiftly. Who wouldn't love the original ethos of "hearty food at a modest price?" And the stunning interior and glass roof hasn't changed either; look out for the numbered wooden drawers where the diners of long ago stored their personal napkins!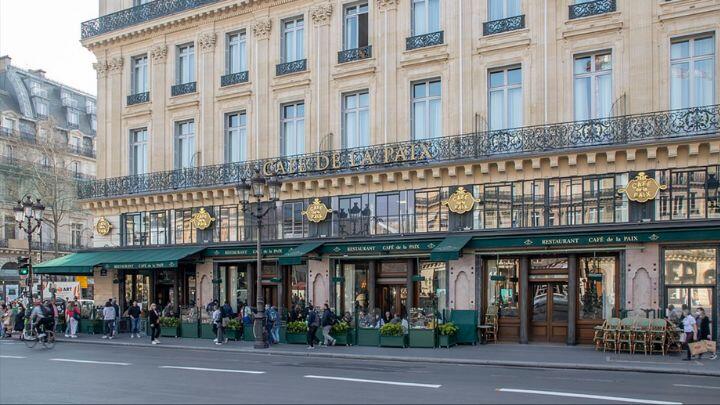 Café de la Paix
Lovers of literature and film might want to follow in the footsteps of historic celebrities at this internationally renowned café, close to the flamboyant Opera Garnier and extravagantly designed by the same architect. Stop by the oyster bar or sip a cocktail on the terrace where Zola, Maupassant and Oscar Wilde all used to hang out. In 1898 Wilde claimed to have seen a golden angel here, though it turned out to be the reflection from the statue on top of the opera house. Later Marlene Dietrich drew such large crowds on her visits that the waiters devised a special route for her to enter via the kitchen. 
The history is included in the price of the food, though lunchtimes are more affordable.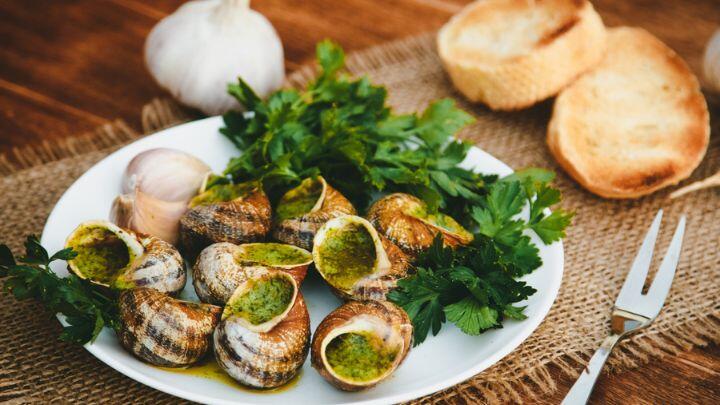 Bistro Benoit
Share in the history of "the last real Parisian bistro", dating back to 1912 and the only Parisian bistro to be starred in the Michelin guide. It was run by the same family for 93 years until, on retirement, they sold it to Alain Ducasse, the first chef to own three restaurants in three cities, all with three Michelin stars. You'll feel right at home sampling authentic food, from vintage china among the red velvet banquettes, brass fittings and potted plants, all under a trompe l'oeil ceiling of fluffy clouds. Enjoy traditional favourites like paté or garlicky snails or choose original options like chilled blue lobster with green beans and coral vinaigrette. Fill up with robust mains including confit pollock, seared black pudding, beef tenderloin or home-made cassoulet, then find room for traditional desserts of soufflé, millefeuille and their famous giant profiteroles.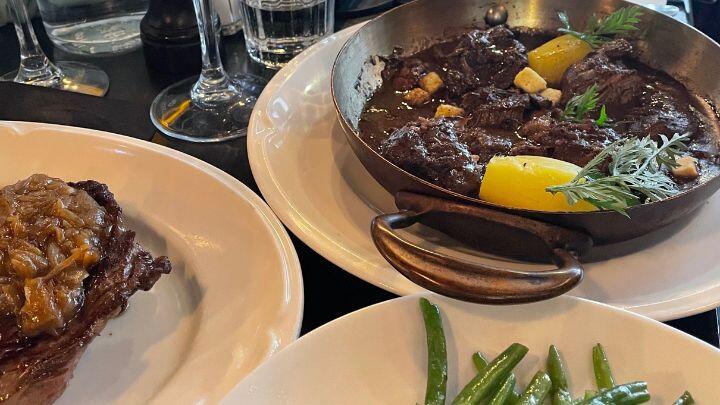 Les Antiquaires
Our final recommended bistro stop is just a stone's throw from the Musée d'Orsay and is always packed with regulars and tourists alike. After a day marvelling at Impressionist and post-Impressionist masterpieces in the breathtaking Beaux-Arts railway station, drop by for what's billed as the best boeuf bourgignon in Paris. Settle into the cosy restaurant, crammed with antique furniture and pretty mirrors or sip a cocktail on the large outside terrace whilst you watch the world go by.
Non-French restaurants in Paris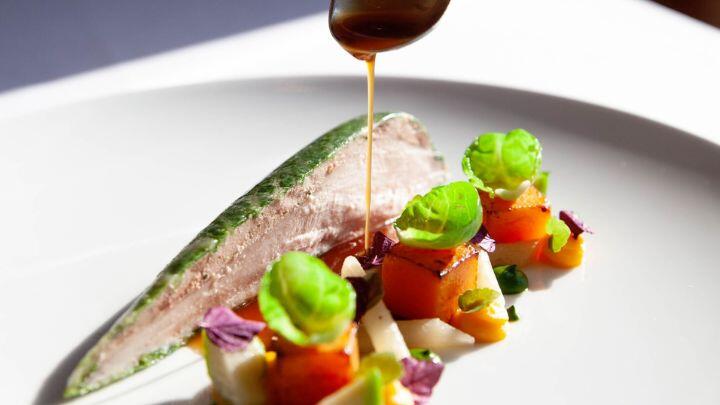 Le Servan & Double Dragon
We've seen a lot of serious (and masculine) French cuisine but what if you (whisper it) fancy something other than traditional French food? Fear not - you'll find more laid-back bars and restaurants around the 11th arrondissement, including Le Servan. Its owners, sisters Tatiana and Katia Levha, were born in the Philippines but raised in Paris and trained in Michelin-starred kitchens. Check out their ever-changing menu of beautiful small plates of classic French ingredients with a South East Asian twist, like pan-fried scallops with spinach, bone marrow and smoked vinegar - or raw cuttlefish with chillies and Sichuan peppercorn. Desserts - and cheeses - are more traditionally, and deliciously, French.
Their newer venture, Double Dragon is a relaxed, family-friendly space, with waiters in T-shirts and a lively (but not too loud) backdrop of hip-hop music. Everyone will find something to love on the affordable menu of (mostly organic) comfort food. Sweet and spicy Korean chicken and deep fried Comte bao buns are another exciting blend of France and East Asia.
Buffet
Bottles in front of a mirrored bar, rustic wooden tables with gingham cloths - the classic French bistro right? Or, in fact, wrong. Buffet's short, daring menu of sharing plates borrows flavours and presentation styles from across the globe, from the Far East to the Middle East. Try the sweet potato, topped with crumbled feta and creamy mushroom chips, but sprinkled with scallions rather than Mediterranean herbs. The mackerel is served with Shiso (a Japanese herb) and chive cream and grated daikon (a Japanese radish.)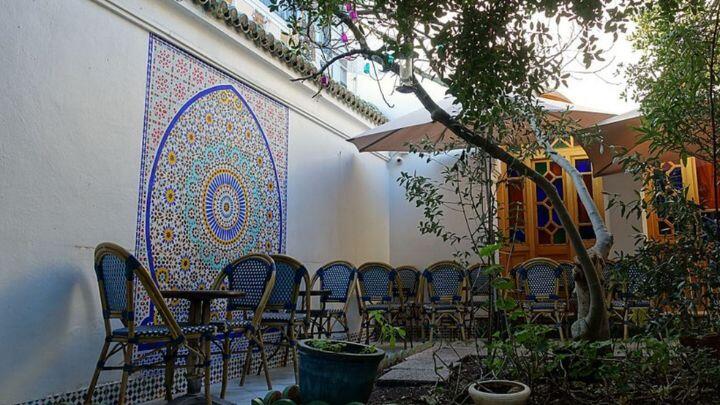 Salon de Thé de la Grande Mosquée de Paris
A hidden gem in the 5th arrondissement, this leafy tiled oasis in the courtyard of the Grand Mosque is the perfect place to enjoy lunch and while away a sunny afternoon. Or pop in for dinner after a day of culture at the National Museum of Natural History, just across the road. Birds sing and friendly waiters deliver your choice of couscous and tagines, along with mint tea and sugary baklava.

What are you waiting for? We hope that's given you a flavour of just a few of the best places to eat in Paris. And happily with Go City, there are always new places to explore. Bonne degustation!