See all of Sydney on a single pass
That means no additional entry fees - it's just one pass, for one price.
Take a look at our itinerary below to see how much you can save!
Pssst, want to save even more?
Sign up today and save an extra 5%.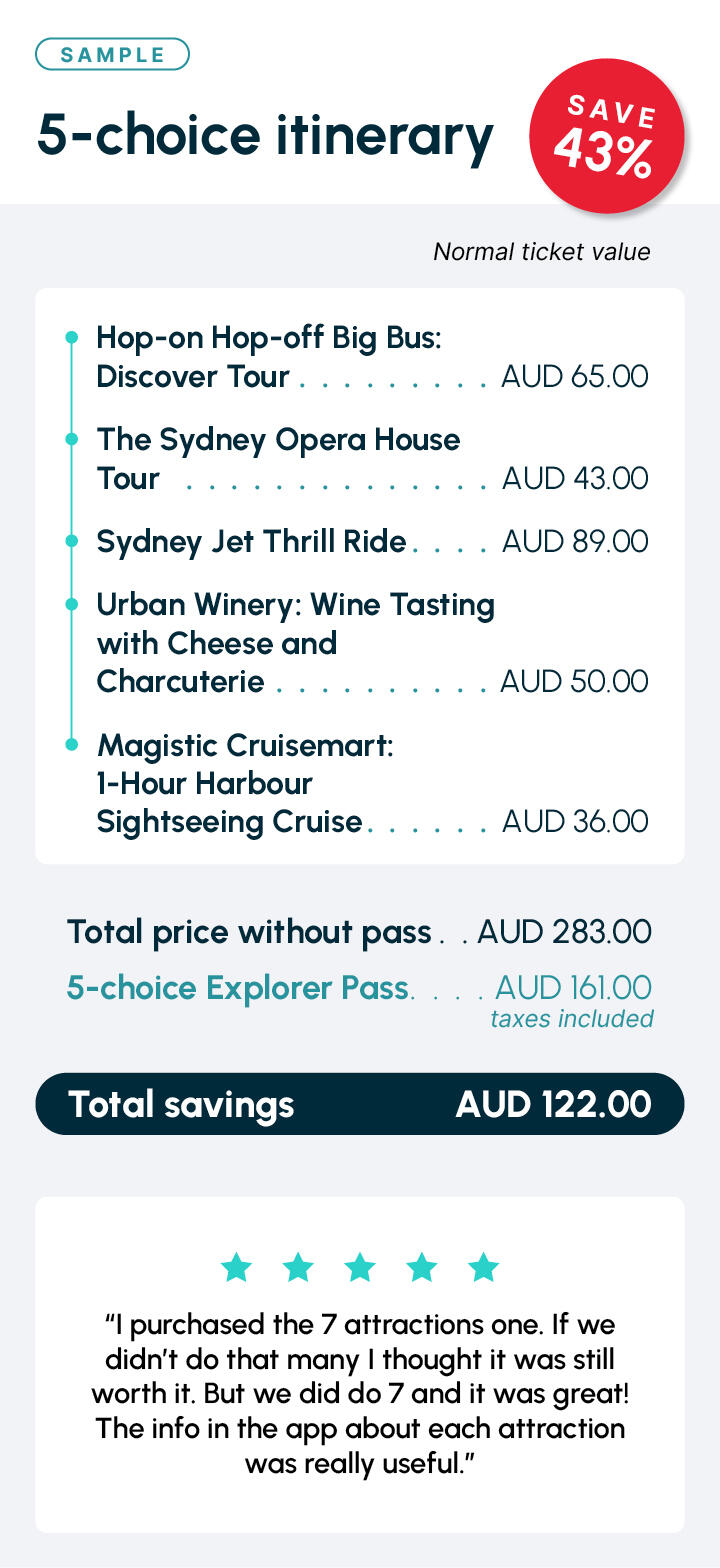 We calculate our savings by comparing the Go City price to the combined normal ticket values - these were last updated on April 1, 2023.
Our risk-free guarantee
Plans can change, we get it. All non-activated passes are eligible for a refund within 90 days from your purchase date.